Simulation Games #17
Search a Classic Game: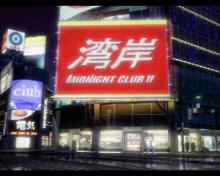 Midnight Club 2 2003
Developer Rockstar San Diego returns to the gritty urban streets for their sequel to the PlayStation 2 launch title Midnight Club: Street Racing. Players once again assume the role of an underground street racer as they embark on a potentially profitable career spanning the world, with events held in Paris,...
---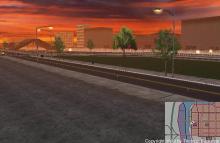 Midtown Madness 1999
What? I can't hit the pedestrians? Midtown Madness puts you in the driver's seat, straps you in, and lets you know you're in for something special. Once the funky bass-laden music strums across your speakers, you'll be tapping your toes and grooving through the streets of Chicago. The fourth in Microsoft's...
---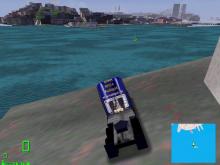 Midtown Madness 2 2000
The world has its share of crazy drivers but most of them aren't tearing up the lawn of Buckingham Palace with a big red fire truck or launching an Austin Mini over the hills of San Francisco. The craziest of drivers, no doubt, are those who drive the wrong way...
---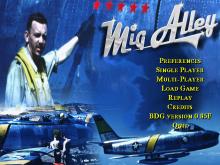 Mig Alley 1999
Mig Alley is Rowan Software's latest foray into the simulator market. Their last sim, Flying Corps Gold, set the standard for WWI Air Combat Simulations, and is still played by many people today, myself included, years after its release. Mig Alley tackles a topic rarely covered in the anals of...
---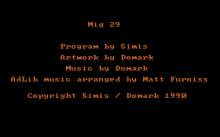 MiG-29 Fulcrum 1990
The MiG-29 plane, nicknamed Fulcrum by the West, features in this flight simulation, professionally modeled by former British Aerospace flight simulator designers. You are armed with cannons, rockets and Air-to-Air and Air-to-Ground missiles. Aerodynamics, blackouts and physics are all recreated. There are six missions to take on, starting with your...
---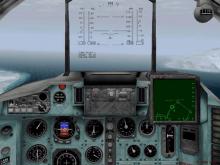 MiG-29 Fulcrum 1998
MiG-29 Fulcrum is a gorgeous game. The texture maps on all of the planes are very highly detailed, the terrain is attractive and exaggerated in height so that its more fun to fly low on your ingress to target. Your own plane is a sight to behold though. I have...
---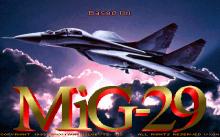 MiG-29: Deadly Adversary of Falcon 3.0 1993
MiG-29 packs all the graphics, realism and sophistication of detail that has made Falcon 3.0 so popular. Based on the famous Mikoyan-Gurevich fighter, a jet known for its agility and sophisticated weaponry, MiG-29 lets the flight sim enthusiast know what it's like to fight for the "other side." Falcon 3.0...
---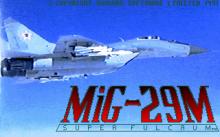 MiG-29M Super Fulcrum 1991
Taking off from where MiG-29 Fulcrum left off, Simis created a new simulator based around the top-modern MiG-29M. The M model has been equipped with modernised avionics, a fly-by-wire system and stronger engines. As opposed to its predecessor, Super Fulcrum takes place in one big scenario instead of single missions. Your...
---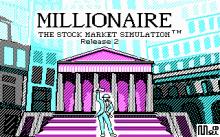 Millionaire Release 2 1987
In Release 2 of Millionaire: The Stock Market Simulation, where margin and short sales are added to gameplay, you are starting a session at U.S. stock market with Net Worth equal to $10,000. Three companies from Automobile, Computer, Oil & Gas, Aerospace, and Food Industries are present on this market....
---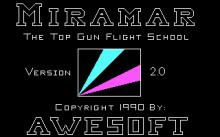 Miramar: Jet Fighter Simulator 1990
Jump into an F-18 fighter jet and take on enemies as you cruise over the ocean in Miramar, Jet Fighter Simulator. You'll take off with your jet from a carrier and once you cruise to a required altitude face fierce opponents who want nothing but to shoot you down into the...
---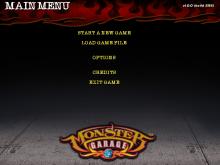 Monster Garage 2004
Those who regularly watch the Discovery Channel will undoubtedly know the name Monster Garage. It's the show where motorcycle guru Jesse James and his team transform a vehicle into a functional machine with a purpose. It's no surprise that the fun, dynamic show would branch into computer gaming. Unfortunately, though,...
---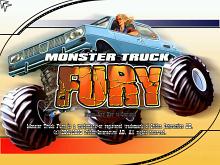 Monster Truck Fury 2003

---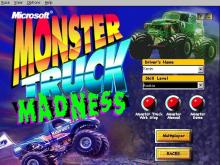 Monster Truck Madness 1996
If you are an avid gamer, or simply a more serious-minded computer user with a need for a raucous diversion, then this game is for you. You have the option of playing one of nine different trucks, from the famous Bigfoot to the funky Gravedigger. As far as arenas, the...
---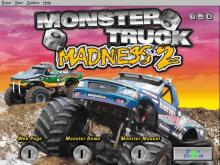 Monster Truck Madness 2 1998
Pop the clutch and drop the hammer on the some of the biggest, baddest machines on four wheels in Monster Truck Madness 2. This sequel features 11 original trucks from the original release in addition to nine new bone-crushing vehicles that include Executioner, Firestone Wilderness, Snake Bite and Stinger. Race...
---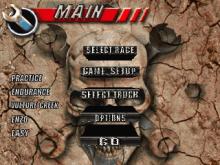 Monster Trucks (a.k.a. Thunder Truck Rally) 1997
Monster trucks meet off-road venues in Thunder Truck Rally. Face 11 different terrain types ranging from blowing winds in the desert and canyons to volcanoes and glaciers. Drive any of nine 4X4s, each with its own unique driver, on over 60 circuits. Each vehicle has specific properties in the areas...
---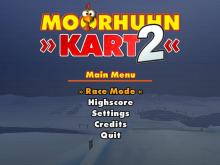 Moorhuhn Kart 2 XS 2004
Moorhuhn Kart 2 is an arcade racer starring the crazy chicken Moorhuhn, who has appeared in more than 20 self-titled casual games spanning genres from Mah Jong to Soccer. Like Mario Kart and other similar offerings, the measure of any racing game's worth can be found in a few basic...
---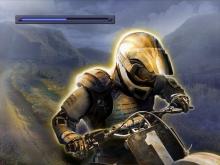 Motocross Madness 2 2000
Motocross racing is an exciting sport that has been gaining some well-deserved respect of late (c.2000). The maneuverability, balance and overall knowledge the riders must possess to be successful is very high. Games like Motocross Madness 2 give those of us who want to experience the sport a chance to...
---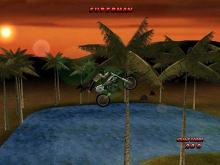 Motocross Mania 2000
Motocross Mania offers arcade-style dirt bike racing in unforgiving outdoor environments. Multiplayer options allow players to race against up to eight other riders over a LAN or Internet connection, while different play modes include Baja, Supercross, and freestyle. Riders can entertain the crowd with 25 different tricks, and Motocross Mania's...
---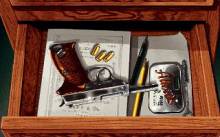 Motor City 1994
In Motor City you are the President of an upstart car company. You have the control just about everything, from designing cars and opening branches throughout Europe to hiring workers and engineers. You have to build larger and larger factories. The game starts at the beginning of the 20th century...
---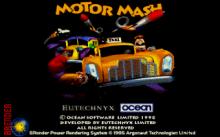 Motor Mash 1998

---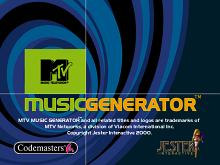 MTV: Music Generator 2000
The MTV Music Generator is a simulator for making custom music tracks on your PC. Developed by Jester Interactive and published by The Codemasters Software Company, this mouse-compatible music generator allows you to create and save music tracks with special sound effects like chorus, tempo and reverb for infinite possibilities. Along...
---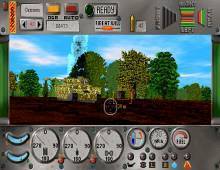 Muzzle Velocity 1996
Muzzle Velocity is an action/wargaming hybrid were you can make the tactical strategic decisions of unit placement, composition, etc. from a strategic top-down map, as well as getting in on the action yourself from a first person perspective. Taking place on the European front in WW2, you get 150 single player...
---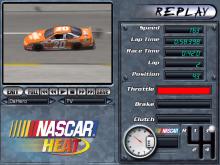 NASCAR Heat 2000
NASCAR Heat ranks in the middle of the proliferating pack of racing games. Decent graphics and sound, and a full complement of NASCAR drivers and cars, gives the game initial appeal, but questionable gameplay ensures limited long-term usage. Featuring the hottest drivers from NASCAR's 2000-2001 season, the design gives you...
---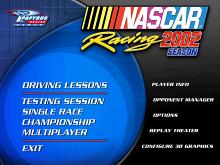 NASCAR Racing 2002 Season 2002
Buckle up for a complete pro stock car racing experience in NASCAR Racing 2002 Season. Built on the critically praised physics engine of 2001's NASCAR Racing 4, this release offers the demanding driving challenges that fans of the series have come to expect while enhancing presentation with new soundtracks and...
---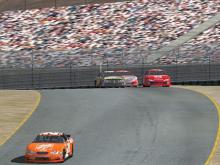 NASCAR Racing 2003 Season 2003
Racing game experts at Papyrus steer their long-running NASCAR series towards the finish line with this 2003 release. Along with the challenging AI, believable physics, and real-life tracks, cars, and drivers for which the earlier NASCAR Racing games are known, this 2003 release boasts a number of new, fan-requested features...
---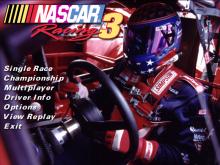 NASCAR Racing 3 1999
Continuing the series that began in 1994, Papyrus Design Group brings the 1999 NASCAR season to players craving a need for speed with an offering of both Winston Cup and Busch Series stock car racing. Featuring all 28 tracks, a host of NASCAR drivers to play as or compete against,...
---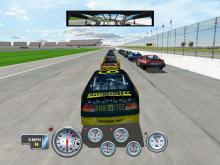 NASCAR Racing 4 2001
Touted as being the only racing simulator to include all the tracks from the 2000 and 2001 Winston Cup, NASCAR Racing 4 features detailed physics and a real-time 3D rendering engine. The game lets you drive one of over 70 vehicles from the NASCAR 2001 season. Once you select a...
---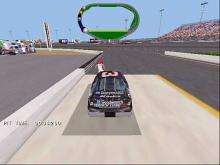 NASCAR Revolution SE 1999
Grab your racing gloves and strap yourself into the driving cage of your favorite NASCAR superstar as you prepare to take on NASCAR Revolution SE, a racing simulation featuring the hottest drivers from the late '90s and six NASCAR legends. NASCAR Revolution SE features 17 three-dimensional tracks, daytime and nighttime...
---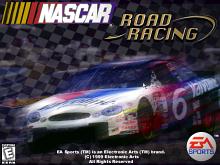 NASCAR Road Racing 1999
One has to wonder why Electronic Arts decided to make NASCAR Road Racing when they had the far superior NASCAR 2000 waiting in the wings. While this game is well done and fun to play (although extremely difficult), it lacks a lot of the features which make its cousin a...
---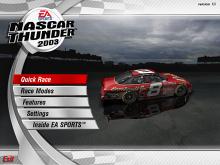 NASCAR Thunder 2003 2002
NASCAR Thunder 2003 brings all the action of Winston Cup Racing to the PC. Vehicle performance has been changed to be more realistic: tire performance depends on wear and tear, the handling and suspension has been changed, and the collision physics have been tweaked as well. Drivers prepare their cars...
---