Simulation Games #12
Search a Classic Game: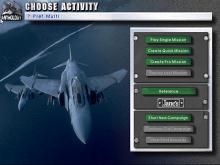 Jane's Fighters Anthology 1998

---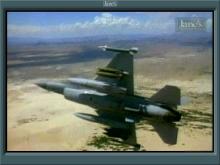 Jane's USAF 1999

---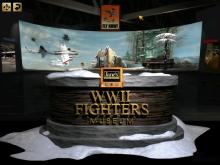 Jane's WWII Fighters 1998

---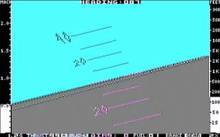 Jet 1985
Based on subLOGIC's classic Flight Simulator. Choose either an F-16 Fighting Falcon for land missions or an F-18 Hornet for missions starting at sea from an aircraft carrier. You can practice flying and aerobatics in "free flight" mode, dogfight against Soviet MiGs, launch strikes against land or sea based targets,...
---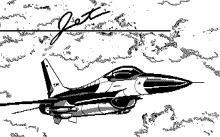 Jet 2.0 1987
The game is a very improved version of SubLOGIC's Jet.Improvements is made for overall speed, flight characteristics, higher precision calculations, smooth zooming, game menu, video modes support, and system functions. Mouse control and landing gear was added. This time, game may be loaded via scenery files (no longer only scenery...
---
Jetfighter 3: Enhanced Campaign CD 1997

---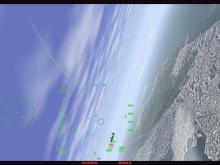 Jetfighter 4: Fortress America 2000

---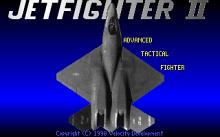 JetFighter II: Advanced Tactical Fighter 1992
An enhancement product for the popular JetFighter II flight simulator that adds 125 new missions as well as the ability to fly Lockheed's F-22 Lightning Advanced Tactical Fighter.War erupts once again along the west coast of America, although this time it is with a drug baron. The military is put...
---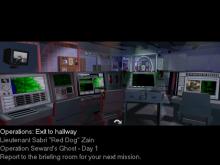 JetFighter III Platinum 1997
A repackaging and enhancement of the popular JetFighter III combat flight simulator game. Includes the original product, the Enhanced Campaign CD, plus a mission editor, new missions and additional scenery.JetFighter III was somewhat revolutionary for its detailed and expansive terrain environments. While probably not quite in-depth enough for hard-core flight...
---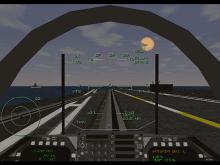 JetFighter: Full Burn 1998
Somewhere between Jetfighter 3 and 4 came Full Burn, a game that takes a turn towards arcade action over simulation and adds a Wing Commander-like interactive movie air to the game.As the game starts a conflict between the U.S., er sorry NATO and Russia erupts over some Norwegian oil fields....
---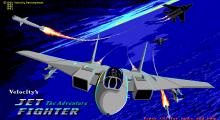 JetFighter: The Adventure 1988
Fly the F/A-18, F-16, and F-14 in a hypothetical invasion of the U.S. west coast by the Soviet Union. Missions range from combat air patrols to bombing runs to intercepting cruise missiles. Plus, carrier launches and landings are also possible.Graphics include a detailed model of San Francisco -- the Golden...
---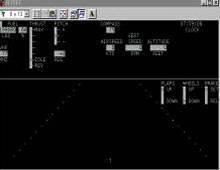 Jetset 1982
Jetset is a text mode 747 flight simulator, possibly the very first made for PC. Its code, in BASIC, was published on November 1982's issue of the BYTE magazine.Except during take off / landing, where the runway is visible, all you can see are the plane's panels and controls, which...
---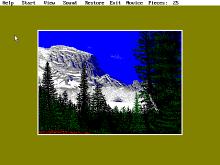 Jigsaw Puzzle 1994
A Jigsaw Puzzle simulation. It includes a lot of puzzles that go by original children's artwork or new designs. All you have to do is fit the puzzle pieces in the board in the shortest time, and flipping the pieces is not necessary. It features a high score for finishing...
---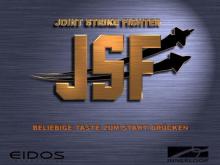 Joint Strike Fighter 1997

---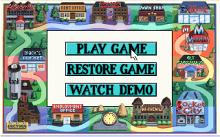 Jones in the Fast Lane (Enhanced CD-ROM) 1992
Functionally identical to the original Jones in the Fast Lane, but delivered on a CDROM and containing the following enhancements:DOS version: Redbook CD Audio for the voice acting; additional animation and actor portraits; takes very little space on hard drive....
---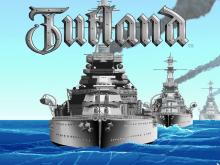 Jutland 1993
Command a fearsome dreadnought and fight for control of the North and South Atlantic as either the German Imperial Fleet or the British Royal Navy during WW I. Fight a single mission, a campaign or the entire war while commanding 1 ship, a squadron of ships or the entire fleet....
---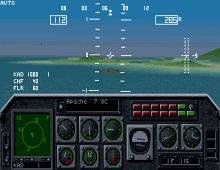 KA-50 Hokum 1995
In this game you are a commander of a Base Ship cruising around Indonesia and a pilot of four helicopters available on it. These helicopters are Kamov Ka-50 Hokum (assault), MIL Mi-8 Hip (assault/transport), Westland Lynx (anti-ship assault/transport), and Bell AH-1 Cobra (assault).You are planning the schedule of your missions...
---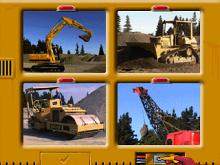 Kids on Site 1994
Remember the days as a kid when you were fascinated with these big machines on the building site? With this game you have the opportunity to try them out! You can use either the excavator, bulldozer, steamroller or wrecking ball. The handling couldn't be easier, there are just three buttons...
---
Knights of the Sky 1990
Knights of the Sky is a World War I flight combat sim where you pilot one of the 20 different crafts available (each handles differently!) as you engage in simple missions or join a full campaign where you will progress through World War I where you will go on variety...
---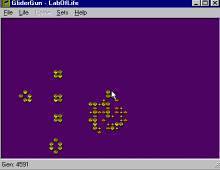 Laboratory of Life 1997
Laboratory of Life is a fun and very cute implementation of the famous rules of artificial life developed by mathematician J.H. Conway in the 1970's. In case you have never heard of it, the basics of Life are as follows: the game is played on a grid where each square...
---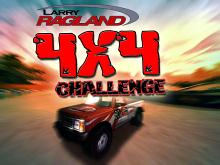 Larry Ragland's 4x4 Challenge 2001

---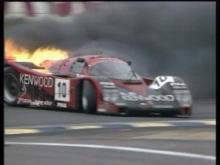 Le Mans 24 Hours (a.k.a. Test Drive Le Mans) 2000

---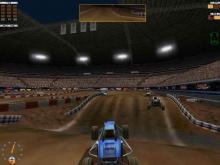 Leadfoot: Stadium Off Road Racing 2001

---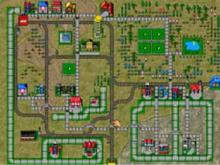 Lego Loco 1998

---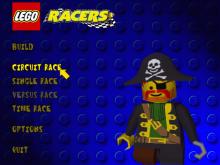 Lego Racers 1999

---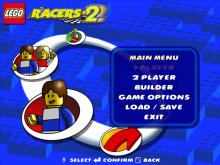 Lego Racers 2 2001

---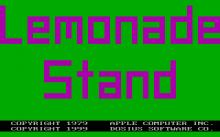 Lemonade Stand 1999
Lemonade Stand is a simulation game where players take charge of their own lemonade business in the fictional town of Lemonsville.Before the start of each business day, players are given the day's weather forecast: Sunny, cloudy or hot and dry. After receiving the weather report, players take charge of three...
---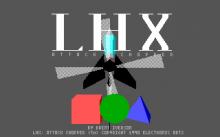 LHX Attack Chopper 1990
LHX: Attack Chopper is a helicopter simulation with a strong arcade focus. You can freely choose which missions to fly first, and which helicopter to fly in a given mission. There are a total of four helicopters: Apache, Blackhawk, Osprey and LHX. With this fine selection of death machines you...
---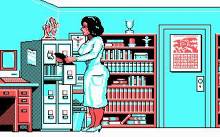 Life and Death 1988
Life & Death is a game which casts you as a doctor in a hospital. Your job is to diagnose patients and administer appropriate therapies, or even perform surgery when necessary. To diagnose a patient, you have to press on his or her abdomen, to see which portions of the...
---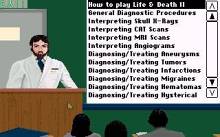 Life and Death 2: The Brain 1990
Follows the same premise as its predecessor, Life & Death, wherein you play a up-and-coming surgeon who must perform simulated surgery on patients with varying problems. The sequel focuses on the brain, whereas the first game focused on the abdomen. The graphics and gameplay have been improved from the first...
---