Simulation Games #12
Search a Classic Game: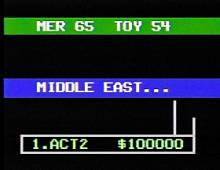 Great Wall Street Fortune Hunt, The 1982
The Great Wall Street Fortune Hunt, as part of the ambitious Master Strategy series, does a commendable job of simulating a stock market ticker. Twenty-seven stock prices, representing real companies like IBM and McDonald's, scroll across the screen, as one or more players buy and sell shares. The computer tracks...
---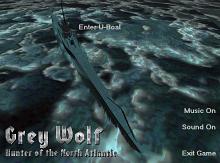 Grey Wolf: Hunter of the North Atlantic 1994
The submarine sim experts at Subsim.com says it all in a very thorough review about this marginally average, little-known WWII U-boat submarine sim: "The package containing the Grey Wolf - Hunter Of The North Atlantic U-boat simulation is very alluring. A handsome picture of a U-boat beckons you for a sea...
---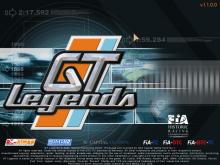 GT Legends 2005
GT Legends is designed to deliver a believably detailed driving simulation, with a sophisticated, encompassing physics model and contemporarily impressive graphics. Like the development team, most of the game's tracks are set in Europe, but the selection of available 1960s and '70s autos comprises an international selection of manufacturers, and...
---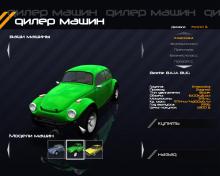 GTI Racing 2006
Gamers are invited to grab the wheel, push the pedal to the metal, and watch out for brick walls in GTI Racer. The game features officially licensed Volkswagen cars including, 15 models spanning the five generations of the golf series, the T1 "Samba" Transporter (also known as the VW Bus),...
---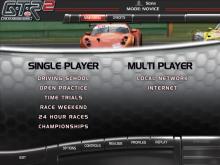 GTR 2: FIA GT Racing Game 2006
Made to appeal to a wider audience than just the hardcore racing sim fan, this sequel to 2005's indie hit features three difficulty settings and a "Driving School" mode with 45 lessons on braking, acceleration, overtaking, and cornering. After players finish school, they can choose drivers, teams, and circuits licensed...
---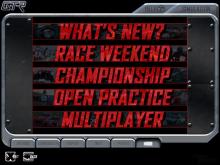 GTR: FIA GT Racing Game 2004
This PC racing game is based on the FIA GT Championship, the European touring car competition sometimes compared to NASCAR in the U.S. The game has players signing on with a team and racing in their choice of over 70 brand-name autos, including several models from BMW, Ferrari, Maranello, and...
---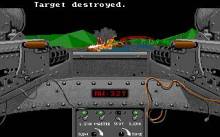 Gunboat 1990
Gunboat is a 2D action simulation. You take control of a U.S. Gunboat in several conflict zones. Your Gunboat carries a crew of four men: - A first-class petty officer who serves as boat captain and pilot - A gunner's mate, who controls the forward guns - An engine man, who takes care of...
---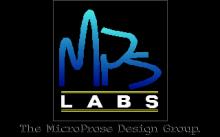 Gunship 2000 1991
This came out in the early 90's and as a 14 year old I remember thinking at the time that the graphics were awe-inspiring. By today's standards (and things have moved on a bit since the PS/1) things of course are looking a little chunky and 'pixilated', however unlike myself...
---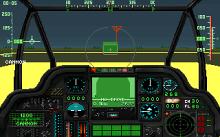 Gunship 2000 (CD-ROM Edition) 1993
This is a compilation of the original Gunship 2000 and the Gunship 2000 Scenario Disk and Mission Builder. Take the Apache, the new Longbow Apache, The Blackhawk, Comanche Scout, Comanche Gunship, or the MD-500 Defender on campaigns or missions. Updated graphics engine has much more detailed terrain variation with true valleys/hills...
---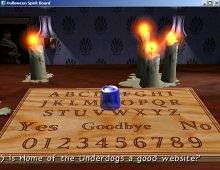 Halloween Spirit Board 2000
Halloween Spirit Board is a cool "electronic toy" from the folks behind The Chronicles of Jaruu Tenk, a neat screen saver that I also reviewed on this site. The premise is that you can talk to a ghost via the ouija board: type a question, and watch as the invisible...
---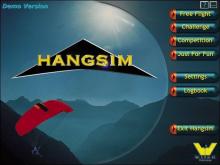 Hangsim 1999
Hangsim is the brainchild of one man, Ilan Papini, a long time flyer and lover of light aviation (hand gliders and their ilk). Being a designer of simulations for the computer, he noticed his favorite type of aviation wasn't represented in the flight simulation market and set out to rectify...
---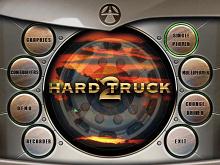 Hard Truck 2 2000
Got a hankering to hit the open roads with a massive 18-wheeler filled with important cargo but never got a trucker's license? Rather do it in the virtual world? Hard Truck II features a plethora of environmental settings and 12 big rigs with varying challenges and mechanics; there are over...
---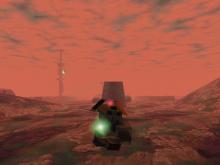 Hardwar 1998
In Hardwar from Gremlin Interactive, you'll play a character who looks like Han Solo's younger brother and who is trapped in a city poetically named 'Misplaced Optimism.' The city is on the barren moon of Titan and your only possession here is a wreck of a ship that can't make...
---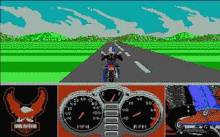 Harley Davidson: Road to Sturges 1989
It's just 10 days away from the great bike drop bash happening at Sturgis South Dakota, and you're miles away! Ride your Harley through the open countryside to get there in time. You must dodge fallen rocks, automobiles, outrun the police, and rescue a few wayward females with car troubles along...
---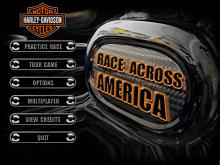 Harley-Davidson: Race Across America 1999
Developed by G2M and published by WizardWorks, Harley Davidson: Race Across America is a motorcycle racing game, where the tracks you race on are actual U.S highways and roads that cross locations like Arizona and Colorado. Most of the locations feature lots of deserts and mountains and the highways and...
---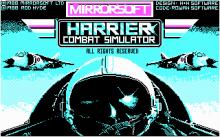 Harrier Combat Simulator 1987
Take control of a Harrier jet in this early flight sim. Includes many realistic options such as V/STOLs, VIFF, heat-seeking missiles, friend-or-foe radar, and Mach 1+ speeds. Pilot a Harrier over Grenada in '84, avoiding SAMs, enemy planes, and battalions of tanks. ...
---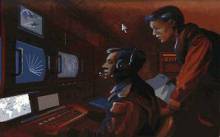 Harrier Jump Jet 1992
The RAF's Harrier GR7, or the US Marine Corps' AV-8B represented a new generation of aircraft. Vertical take-off and landing, plus the ability to hover and reverse, make this a plane of immense power, capable of winning any argument, and here's your chance to fly it. Fly in three imagined...
---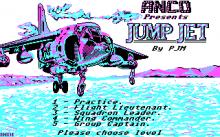 Harrier Mission 1987
Is anyone better placed to write a simulation of a Jump Jet than someone who flies them for a living? With any luck, no - Vaughan Dow is behind this attempt at an accurate recreation of his day job. You can take on one of four statuses, from Flight Lieutenant right...
---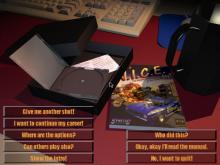 Have a N.I.C.E. day! 1997

---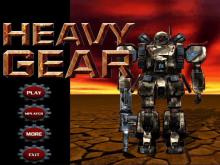 Heavy Gear 1997
Heavy Gear is basically nothing more than a Mechwarrior 2 with different "Mechs" called "Gears" (hence, Heavy Gear). There are some differences between "Mechs" and "Gears" such as the weaponry. The "Gears" in Heavy Gear use ammunition weapons whereas "Mechs" in Mechwarrior 2 use energy weapons. Off the bat, something very...
---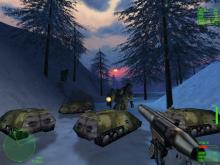 Heavy Gear 2 1999
Activision, in losing the MechWarrior license, found a huge hole in their own product list. What to do? Naturally, find another title that features mechanical constructions piloted by human beings. Enter Heavy Gear II. That being said, Heavy Gear II resembles it's more famous pseudo-sibling MechWarrior 3 only in surface...
---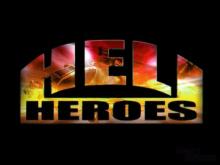 Heli Heroes 2002
Fire up that whirly bird and head out soldier, the core needs Heli Heroes, and you have just been drafted. In this title for the PC, your goal is to defeat the Revolution Now terrorist group creating havoc around the globe. Choose from the AH-64 Apache Longbow or the Russian...
---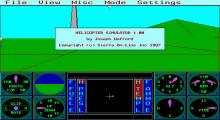 Helicopter Simulator 1987
In 3-D Helicopter Simulator, fly the McDonnell Douglas AH-64A Apache attack helicopter. The game allows the player to fly over various locations, or play in a target practice and combat modes. Two players can compete via a modem. ...
---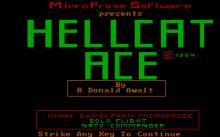 Hellcat Ace 1984
A classic 1st person flight simulation similar to Ace of Aces. In several missions you have to shoot down Japanese fighters and bombers. Through the front cockpit window you can see the sky and the ocean. Below the cockpit view is the instrument panel with engine power, altitude, fuel and...
---
Heroes of The 357th 1992
3D, real-time, World War II flight combat game. Based on the actual missions flown by the 357th squadron (the Yoxford Boys) and their P-51 Mustangs. The action takes place in skies over France, and Germany as the player flies from England on strike, combat, escort, and special missions. Animated strafing...
---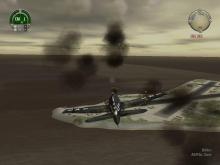 Heroes of the Pacific 2005
Virtual pilots take to the skies, to take part in the most poignant battles of the Pacific Theater in this World War II combat flight sim. The game offers an involved campaign designed to re-create the battles at Pearl Harbor, Wake Island, Midway, Coral Sea, and others. "Instant Action," "Single...
---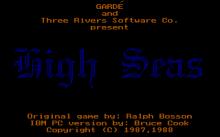 High Seas 1988
From the days of fighting sail comes this game of combat on the high seas. Although produced very early in the PC era (1988), Ralph Bosson's High Seas works from a graphical deck view, resorting to a chart view only for position checks (which can become important in fleet engagements). It...
---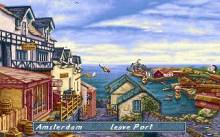 High Seas Trader 1995
High Seas Trader is a commerce simulation at heart. The basic principle of buy low, sell high is dominant throughout the game. In this forum, you happen to be on the high seas, an entrapaneur/trader with contacts in far off places like Singapore and Cape Town. On the surface, the...
---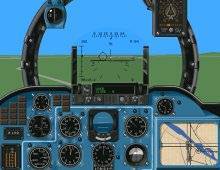 Hind 1996
Hind is Digital Integration's sequel to Apache, its highly successful Apache helicopter simulation. While Apache had us skirting with familiar territory, Hind takes us into a whole new area. The star of the game is the Mi-24 Hind D helicopter, the latest in the long line of Russian assault helicopters....
---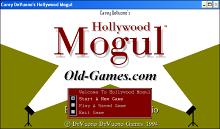 Hollywood Mogul 1995

---