Simulation Games #27
Search a Classic Game: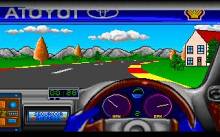 Toyota Celica GT Rally 1992
A detailed recreation of rallying licensed from Toyota Great Britain. Driving on gravel, asphalt and ice is involved, with each race made up of a series of short stages to complete. After each stage, your times are compared with those of your rivals, whose names are subtly changed from the...
---
TrackMania Nations ESWC 2006
When one loads up a game designed specifically for the annual Electronic Sports World Cup, one isn't entirely sure what to expect. When I first stumbled upon TrackMania Nations I immediately tripped back in time to those hours spent in front of my TV playing Micro Machines on my cutting...
---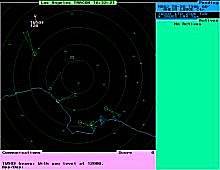 Tracon 1989
Tracon: Air Traffic Control Simulator lets you play the role of controlling the air traffic at the Los Angeles airport. The game play screen only consists of air traffic control radar, indicating incoming air traffic. Besides the radar, synchronized speech also alerts your attention of the incoming traffic. Directing traffic...
---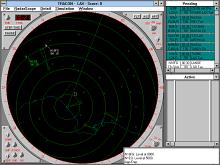 Tracon for Windows 1993
Tracon for Windows is the first Windows version of Wesson's classic air traffic controller (ATC) simulation. As an ATC, you are in charge of the air traffic in a certain sector, and your job is to set routes for planes so that every airplane gets to its destination safely and...
---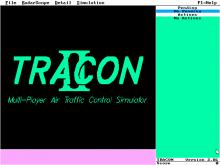 Tracon II 1990
Tracon and Tracon II are two classic ATC games from Wesson, years before their efforts culminated in Tower. The description at MobyGames says it all about this pair of pioneers in aviation software: "Tracon is an air traffic control simulator, giving you the position of a so called "ATC" (air...
---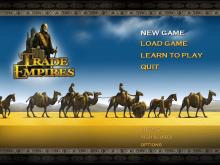 Trade Empires 2001
While many business simulations look ahead and speculate on the future of industry, a small number of sims revisit earlier economic eras. Trade Empires strips away stocks, bonds, and Wall Street to explore a less developed, but more dangerous, time of trading. Gamers looking to give up trading on rice...
---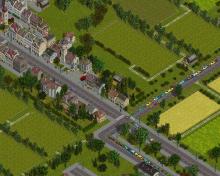 Traffic Giant 2000
Traffic Giant puts the player in the role of public transportation administrator, in charge of keeping the city's traffic and people moving in a timely, orderly fashion. In a style defined by classics like SimCity, the game offers an isometric view of bustling city blocks with lots of side windows...
---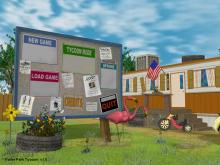 Trailer Park Tycoon 2002
Take the role of overseer to direct the funding and growth of a peaceful, profitable residential park -- or not. Classic elements of business and land management simulation meet the trashy-flash of heartland culture in this less-than-serious development strategy game. Expect to encounter exaggerated characters, outrageous situations, and other humorous...
---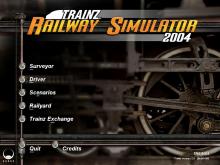 Trainz Railroad Simulator 2004 2003
Trainz Railroad Simulator 2004 gives users the opportunity to be the engineer during high-speed passenger runs, 200-ton logging hauls, or car-switching in a busy industrial yard. The developer -- Auran -- has also doubled the amount of free downloadable content, which will be periodically updated and available to owners of...
---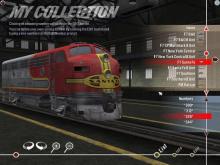 Trainz: Virtual Railroading on your PC 2001
The fascination with trains goes far back in European and American history to a time when hand-carved wooden locomotives and cars were considered priceless treasures by youngsters (and adults). While the hobby of collecting model train sets and paraphernalia has fluctuated in appeal over the years, the fascination remains the...
---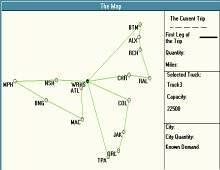 Transportation Game, The 1995
More of an educational tool than an entertaining "game," The Transportation Game is a good simulation of a regional distribution system. As a dispatcher in this turn-based simulation, your goal in the game is to manage the routing and scheduling of a fleet of trucks to satisfy customer demand in...
---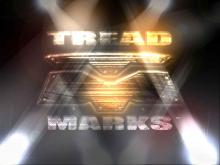 Tread Marks 2000
Longbow Digital Arts, the developer and publisher of Tread Marks, describes the game as the "Ultimate Tank Fantasy," combining 3D accelerated off-road racing, tactical deathmatching, classic style and futuristic main battle tanks, and tons of deadly weaponry. They stress the fact that Tread Marks is not a tank simulation, and...
---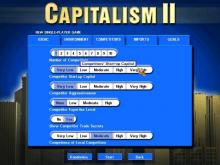 Trevor Chan's Capitalism 2 2001
As one of the most realistic business simulations ever made, Trevor Chan's Capitalism II nearly has it all. A detailed tutorial helps entrepreneurs begin building an empire, a host of items are available for sale, and an avalanche of information is presented through a variety of charts and reports. The...
---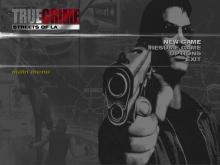 True Crime: Streets of LA 2004
True Crime: Streets of L.A., Activision's take on the blockbuster hit Grand Theft Auto III, casts players in the role of a Los Angeles detective bent on revenge. As Nick Kang, players will comb the streets from inside a variety of vehicles as they embark on a series of 20...
---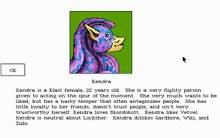 Trust and Betrayal: The Legacy of Siboot 1987
Trust and Betrayal: The Legacy of Siboot, also simply known as Siboot, is a unique strategy game by Chris Crawford, designed as a study of the problems of artificial personality and a language of interaction, solving them, as Crawford puts it, "in a pioneering and therefore clumsy fashion". The game plays...
---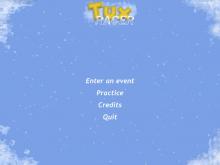 Tux Racer 2000
Originally slated for the Linux-based Indrema console, Tux Racer is a racing title starring the Linux mascot, Tux the Penguin. Along with his friends Boris, Neva, and Samuel, Tux slides his way through a series of downhill courses while collecting herring and avoiding the many obstacles that dot the sloped...
---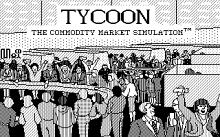 Tycoon: The Commodity Market Simulation 1986
Tycoon: The Commodity Market Simulation is, as the name suggests, a simulation of the commodities market. The game puts you in the shoes of a commodities trader who buys and sells various futures (a popular kind of financial derivatives) for a living. Although you can trade futures on over 10...
---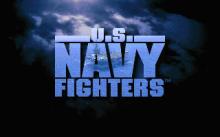 U.S. Navy Fighters 1994
While U.S. Navy Fighters leans toward simulation aspects of combat flight design theory, a few concessions to the arcade-minded pilot reduces the learning curve. As one of the first flight simulators to take advantage of the increased storage space of a CD format, the texture-mapped world is visually appealing, and...
---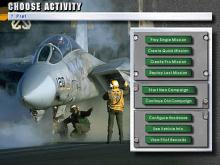 U.S. Navy Fighters Gold 1995
U.S. Navy Fighters Gold comes with U.S. Navy Fighters, as well as the Marine Fighters update. This gives you a total of 8 aircraft to dogfight in. If you are looking for a solid flight simulator, U.S. Navy Fighters Gold is a good place to turn. While it does not...
---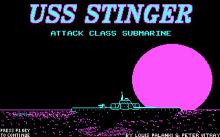 U.S.S. Stinger 1989
A 3-D combat submarine simulator. The object of the game is to seek out enemy convoys and sink the supply ships and their escorts with your torpedoes and missiles. Navigation between convoys, ports and environmental hazards, as well as the need to watch your fuel and air supply, add an element...
---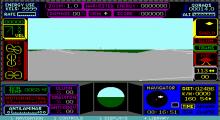 UFO 1989
One of the most unique flight sims ever made, UFO lets you pilot a flying saucer from outer space (although the picture on the box cover looks more like a stealth fighter to me). The game description on MobyGames says it all about this intriguing title that unfortunately looks better...
---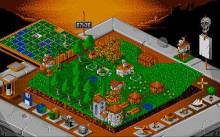 Ultimate Domain (a.k.a. Genesia) 1994
Ultimate Domain is a first class world builder. The look is similar to the highly successful Populous by Bullfrog but when it comes to strategy and game play, the two games are very, very different. You are not a god in Ultimate Domain and instead of ruling your kingdom with...
---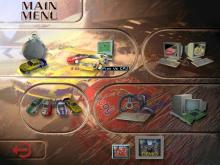 Ultimate Race Pro 1998
This is your basic online roller derby. You have a bunch of different tracks, and a bunch of different cars. The winner is the first to make it around the track a given number of times. Emphasis here is on arcade action and fun, not realism. As an example, you...
---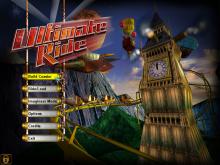 Ultimate Ride 2001
Hardcore roller coaster fans are a distinct and dedicated breed. They go to great lengths to satisfy their thrill ride addiction, traveling incessantly from amusement park to amusement park, memorizing a wealth of related statistics and design specs. Building a coaster simulation is a challenge for any game company --...
---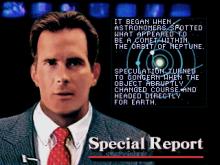 Ultrabots 1993
For a game that seems to rely on flashy graphics and explosive arcade battle fireworks for its appeal, Ultrabots is a surprisingly intense and complex strategy game above all else. Even though each of the three Ultrabots units can be ordered to carry out built in command routines, you still...
---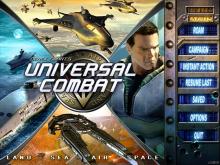 Universal Combat 2004
Space-faring gamers take full command of an interstellar cruiser with a complete complement of fighters, shuttles, landing vehicles, and well-trained personnel, in this broad-scoped simulation from 3000AD. Developed under the title "Battlecruiser Generations," Universal Combat is the fourth game in the developer's Battlecruiser series. New features include an updated graphics...
---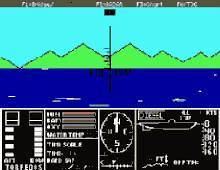 Up Periscope 1988
A World War 2 submarine simulation set in the South Pacific. Destroy Japanese convoys to support your country's war effort. Practice, campaign and historical modes are available. ...
---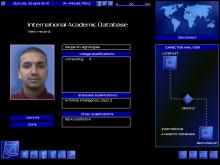 Uplink: Hacker Elite 2001
Part strategy, part puzzle title, Uplink: Hacker Elite follows players' exploits as a newly recruited Uplink Agent -- skilled hackers who make a living by selling their expertise to high-paying corporations. Equipped with only basic equipment and a small initial investment, players set about acquiring jobs. Initially, these amount to...
---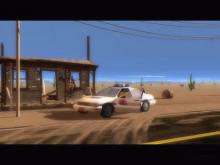 US Racer 2001
It's a no-holds-barred race across the country in Davilex Games' US Racer. Players take the roles of one of six racer characters, each recognizable by an exaggerated personality that reflects his or her hometown. Avoid cops and roadblocks through 11 paved and dirt tracks set across the U.S. Highlights include...
---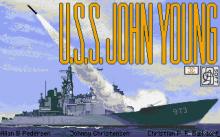 USS John Young 1990
"U.S.S. John Young" is a 2D naval simulation with many action components. In 1995, the political situation in the Persian Gulf is running out of control. There are confrontations between Iranian, Iraqi and US military units. As the Captain of the US Destroyer U.S.S. John Young, it's your mission to...
---