Simulation Games #11
Search a Classic Game: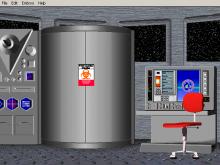 G-Netix 1995
The only simulation of its kind released outside medical circles, G-Netix is an excellent and extremely comprehensive simulation of genetic engineering. The program is more of a simulated lab/software toy than a game: you are given the tools to experiment with the human embryo in an artificial womb, modifying its...
---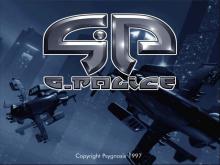 G-Police 1997
Prowl the skylines in your weapons-loaded DASA Kamov gunship as you get set to create mayhem among a corrupted police force in G-Police. Take control of the heavily armed helicopter "Havoc," piloting it through 35 strategic and combat-based missions involving futuristic street gangs and corrupt corporations while also tracking down...
---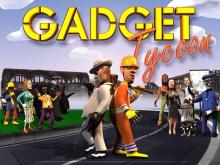 Gadget Tycoon 2001

---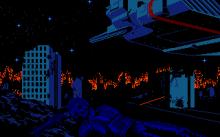 Galactic Empire 1990
Galactic Empire and its sequel A.G.E. (= Advanced Galactic Empire) are early first-person space/adventure hybrid from Coktel Vision. Both games sports a fast 3D engine with beautiful graphics - as one could expect from Tomahawk/Coktel Vision. Gameplay is nothing new to fans of space operas: pilot your spacecraft around the planets...
---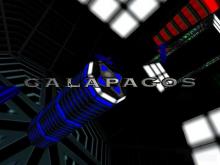 Galapagos: Mendel's Escape 1997
One of the most unique games ever made, Galapagos: Mendel's Escape is a fascinating artificial life simulation that combines intricate puzzles, fantastic Escher-like worlds, and advances in AI technology to create a captivating game, although impatient gamers may be put off by the slow pace and non-action oriented nature. Your...
---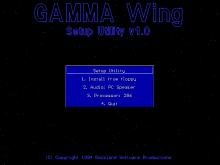 Gamma Wing 1995
In this game, you are in a galaxy wide war, in which you pilot a ship, and go through battles to try to capture enemy planets, convert neutral ones, and protect your allies. ...
---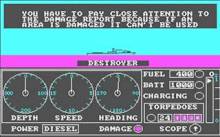 Gato 1984
BACKGROUND In Gato, you play the commander of a United States submarine in the Pacific Ocean during World War II against Japanese warships. GAMEPLAY Gato is a 3D real-time submarine simulation game. Gameplay consists of missions where the primary directive is to navigate your submarine to track and intercept (multiple) enemy warships (patrol...
---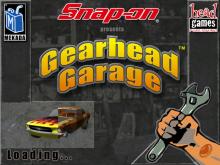 Gearhead Garage 2000
From a technical standpoint (graphics, etc.), Gearhead Garage may not be at the top of it's game. However, if you pass up this title based on that aspect, you will be losing out on a fun time. Gearhead Garage is a car enthusiasts dream. You take on the persona of a...
---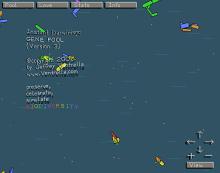 Gene Pool 2003
Gene Pool is a very cool artificial life simulation from Jeffrey Ventrella, designer of Darwin Pond which was reviewed earlier on this site. The blurb on the designer's official game page says it all: "Gene Pool is an artificial life simulation in which populations of physics-based organisms evolve swimming capabilities...
---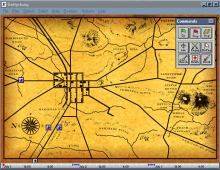 Gettysburg for Windows 1994
Veteran wargame reviewer M. Evan Brooks sums it up succinctly in his synopsis of this marginal game: "Released to tie-in with the four-hour Turner movie, this simulation was a workmanlike albeit simplistic product. In solitaire mode, the user could access both sides (!) and artillery fire had to be adjusted...
---
Girlfriend Construction Set 1989
This game pits the player as a single man on the prowl for some action. Custom-building the personality and traits of a romantic counterpart, the game can simulate a wide variety of dating experiences, each of which scenarios offers a number of multiple-choice questions yielding an impact on how well...
---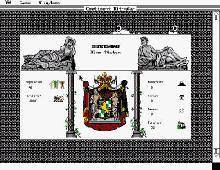 Global Dilemma: Guns or Butter, The 1990
Following Balance of Power, designer Chris Crawford stuck to the big-picture approach but shifted the focus from power politics to macroeconomics. In a grassroots simulation of industrial production and allocation, players balance a country's military and social spending to survive in an environment of fictitious nations competing for land and...
---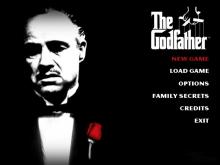 Godfather, The: The Game 2006
Electronic Arts makes an offer it hopes fans of Mafioso mythology cannot refuse, in this video game translation of the award-winning 1972 Francis Ford Coppola film. Players take the role of a small-time thug, newly inducted into the Corleone family and looking to make it big. By running missions for...
---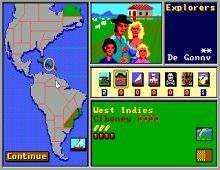 Gold of the Americas 1989
In this turn-based exploration game, turns are a whopping ten years each with a full game consisting of only thirty total turns. That's a healthy three-hundred year span in which to discover and exploit the Gold of the Americas. In this case, all three Americas are included: South, Central and...
---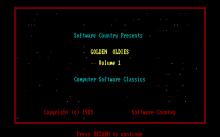 Golden Oldies Volume 1 (a.k.a. Eliza, Life, Adventure, Pong) 1985
Description at MobyGames says it all about this quirky piece of software gaming history - made back when Software Toolworks was still called "Software Library" :) "Probably the first retro-collection ever foisted upon the buying public, [Golden Oldies is a] collection of 4 classic computer games (well, 3 computer games...
---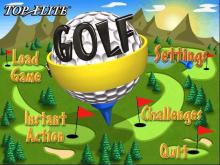 Golf Resort Tycoon 2001
Golf Resort Tycoon is fun and challenging, as are many offerings from Activision, but it is also an underdeveloped and unfulfilled promise, as one might expect from the "Value Publishing" division of any game company. The title joins the growing trend of titles bearing an excellent concept but sacrificing quality...
---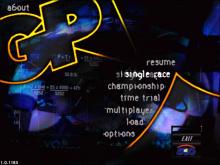 GP500 1999

---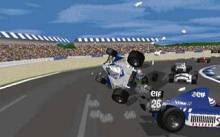 Grand Prix 2 1995
All the circuits and drivers of the 1994 Formula 1 World Championship is recreated in Geoff Crammond's second racing simulation. The game is viewed from within the cockpit - external views are provided primarily for use in replays or demonstrations. Texture mapping and full detail in the rear view mirrors...
---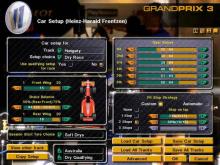 Grand Prix 3 2000
Picture a rating scale for car racing games that increases in terms of realism from left to right. Regardless of what game is at the lowest end, the title at the farthest right needs to move left to make room for Grand Prix 3. This simulation possibly incorporates the most...
---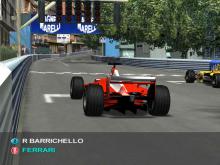 Grand Prix 4 2002
Geoff Crammond's Grand Prix 4 features a new graphics engine with anti-aliasing, environment mapping, and cars with 3000+ polygons each. Over 30,000 photos were used during production to help ensure realism, and the pit crews have been created with the aid of motion capture photography. The computer car AI has...
---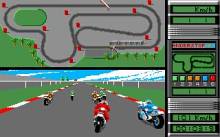 Grand Prix 500 2 1991
You can choose between 4 bikes, 12 tracks (including favourites like Brno, Suzuka and Spa), with 1 or 2 players in this Grand Prix motorcycle racing simulation. You can play a full season including qualifying modes, a single race, or simply practice a circuit to learn it and master the...
---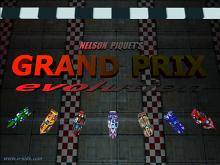 Grand Prix Evolution 2000

---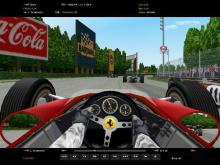 Grand Prix Legends 1998
Open-wheel mayhem... the pavement flying scant inches beneath the bottom of your seat.. V12 engines screaming for mercy at 11,000 RPM's.. Grand Prix Legends takes you back to the earliest days of Grand Prix racing. Days when drivers had to carve their path to victory without the benefits of computerized...
---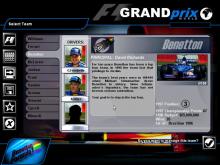 Grand Prix World 1999

---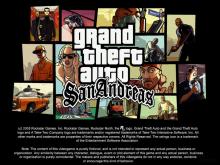 Grand Theft Auto: San Andreas 2005
Welcome to the '90s, Grand Theft Auto-style: Guns N' Roses, Dr. Dre, grunge, rising gang violence, and bad political talk radio. As usual, exploring the enormous world while listening to the various radio stations is the best part of the game. Road rage, sub-machine guns, and Ozzy Osbourne mix well....
---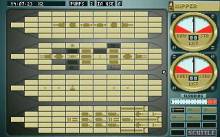 Great Naval Battles 1 1992
Includes both expansion packs. Great Naval Battles: North Atlantic 1939-1943 is the first of four Naval Combat Simulators by Strategic Simulations Inc. in the 1990's. The player commands either the British Navy or German Navy during WW II. Fight an entire campaign, mini campaigns or individual battles. The game includes a...
---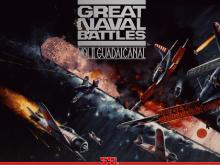 Great Naval Battles 2: Guadalcanal 1994
Great Naval Battles Vol. II is the follow-up sequel to the original Great Naval Battles, the epic World War II submarine warfare simulator. Designed to be historically accurate, the game gives a user the opportunity to replay the classic battles leading up to Trafalgar. Players are able to control eight...
---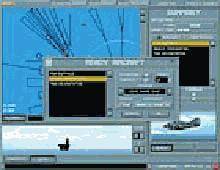 Great Naval Battles 3 1995
Great Naval Battles: Fury in the Pacific is the third installment of Strategic Simulations Advanced Simulator Series. Fury in the Pacific is a huge naval combat simulation which encompasses the entire Pacific War. All major American and Japanese ships and aircraft of the Pacific Theatre are included. A Random Battle...
---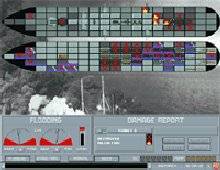 Great Naval Battles 4 1995
One of the ironies in the years preceding World War II saw the leading powers reach an agreement in 1921 to observe a "naval holiday"; no capital ships would be built. Since the launching of the British battleship Dreadnaught some fifteen years earlier, Britain, France, Germany, Japan, Italy, and America...
---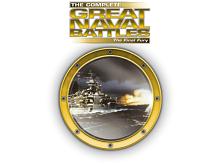 Great Naval Battles 5 1996
Great Naval Battles V: Demise of the Dreadnoughts: 1914-18 is the final entry in SSI's long line of good World War sea battle simulations. The game is essentially the same as GNB 4, but with WWI ships instead of WWII, and no aircraft. There is a wide range of scenarios,...
---