Simulation Games #14
Search a Classic Game: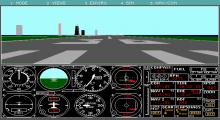 Microsoft Flight Simulator (v3.0) 1988
A flight simulator featuring three different planes, over 100 different airports and maps for major U.S. cities. Microsoft Flight Simulator also includes formation flying, a NAV system and a few other bells and whistles....
---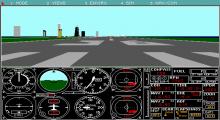 Microsoft Flight Simulator (v4.0) 1989
Version 4 of Flight Simulator was released just 15 months after version 3. The changes include:Makeshift airplane designer, which allowed for wing adjustments and weight, speed, and color changes.New aircraft: SailplaneRandom weather patternsDynamic scenery (e.g. air traffic)Like the previous release, version 4 included scenery for five cities (New York, Seattle,...
---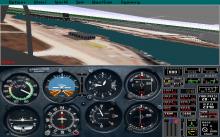 Microsoft Flight Simulator (v5.1) 1993
The fifth take on the Flight Simulator series. This version added SVGA graphics, textures in certain areas, sound card support, and two new flight areas, Paris and Munich. This was the final DOS-only release....
---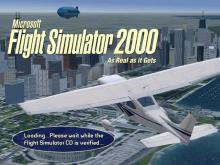 Microsoft Flight Simulator 2000: Professional Edition 1999

---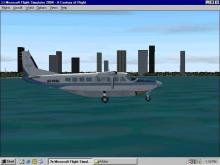 Microsoft Flight Simulator 2004: A Century of Flight 2003

---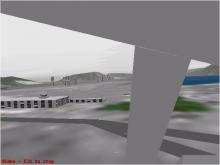 Microsoft Flight Simulator 98 1997

---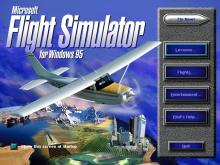 Microsoft Flight Simulator for Windows 95 1996

---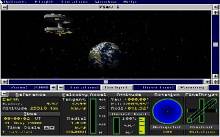 Microsoft Space Simulator 1994
In the grand tradition of Microsoft's Flight Simulator series, Space Simulator takes you on a journey through the Milky Way--and even beyond it, if you're adventurous and have a lot of time to kill.Developed by the same company that worked on the Flight Simulator games, SS is a painstakingly detailed...
---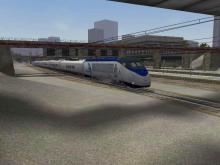 Microsoft Train Simulator 2001

---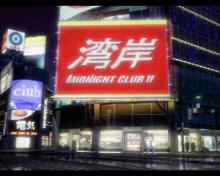 Midnight Club 2 2003

---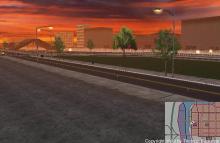 Midtown Madness 1999

---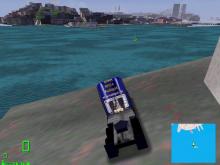 Midtown Madness 2 2000

---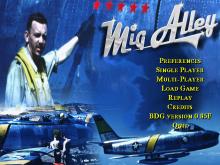 Mig Alley 1999

---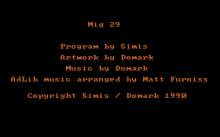 MiG-29 Fulcrum 1990
The MiG-29 plane, nicknamed Fulcrum by the West, features in this flight simulation, professionally modeled by former British Aerospace flight simulator designers. You are armed with cannons, rockets and Air-to-Air and Air-to-Ground missiles. Aerodynamics, blackouts and physics are all recreated. There are six missions to take on, starting with your...
---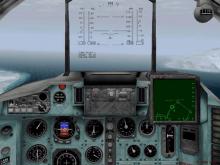 MiG-29 Fulcrum 1998

---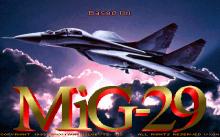 MiG-29: Deadly Adversary of Falcon 3.0 1993
MiG-29 packs all the graphics, realism and sophistication of detail that has made Falcon 3.0 so popular. Based on the famous Mikoyan-Gurevich fighter, a jet known for its agility and sophisticated weaponry, MiG-29 lets the flight sim enthusiast know what it's like to fight for the "other side." Falcon 3.0...
---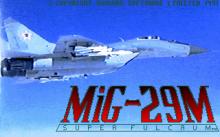 MiG-29M Super Fulcrum 1991
Taking off from where MiG-29 Fulcrum left off, Simis created a new simulator based around the top-modern MiG-29M. The M model has been equipped with modernised avionics, a fly-by-wire system and stronger engines.As opposed to its predecessor, Super Fulcrum takes place in one big scenario instead of single missions. Your...
---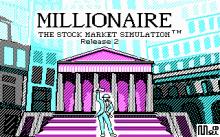 Millionaire Release 2 1987
In Release 2 of Millionaire: The Stock Market Simulation, where margin and short sales are added to gameplay, you are starting a session at U.S. stock market with Net Worth equal to $10,000. Three companies from Automobile, Computer, Oil & Gas, Aerospace, and Food Industries are present on this market....
---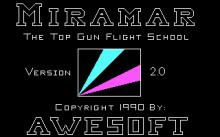 Miramar: Jet Fighter Simulator 1990
Jump into an F-18 fighter jet and take on enemies as you cruise over the ocean in Miramar, Jet Fighter Simulator.You'll take off with your jet from a carrier and once you cruise to a required altitude face fierce opponents who want nothing but to shoot you down into the...
---
---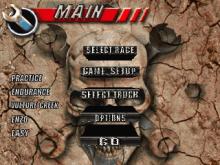 Monster Trucks (a.k.a. Thunder Truck Rally) 1997
Thunder Truck Rally is a an arcade-style 3d monster truck racing game. Here you will find all the normal racing game modes: championship, time trial, practice, and multi-player. In addition to the standard modes, there is a car-crushing competition that serves as both a separate game mode and a bonus...
---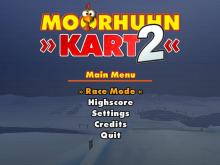 Moorhuhn Kart 2 XS 2004
Quite a nice karting game where you can choose from Moorhuhn or some other characters which are also animals. You can race against them in nice designed maps. I personally like the graphics very much....
---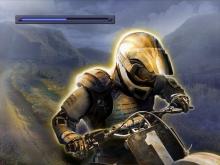 Motocross Madness 2 2000

---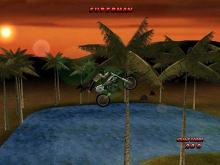 Motocross Mania 2000

---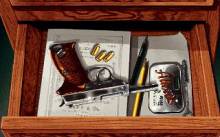 Motor City 1994
In Motor City you are the President of an upstart car company. You have the control just about everything, from designing cars and opening branches throughout Europe to hiring workers and engineers. You have to build larger and larger factories. The game starts at the beginning of the 20th century...
---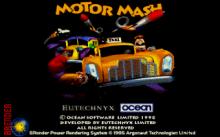 Motor Mash 1998

---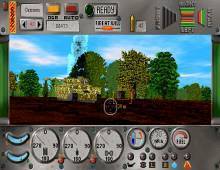 Muzzle Velocity 1996
Muzzle Velocity is an action/wargaming hybrid were you can make the tactical strategic decisions of unit placement, composition, etc. from a strategic top-down map, as well as getting in on the action yourself from a first person perspective.Taking place on the European front in WW2, you get 150 single player...
---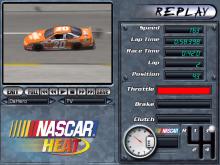 NASCAR Heat 2000

---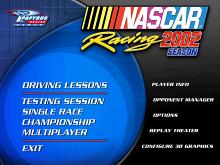 NASCAR Racing 2002 Season 2002

---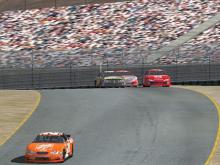 NASCAR Racing 2003 Season 2003

---