Simulation Games #7
Search a Classic Game: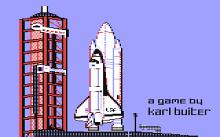 Earth Orbit Stations 1987
Karl Buiter's first, and most underrated, design, Earth Orbit Stations is a classic space program simulation that was one of the first of its kind. It is also probably the only space station simulation that focuses on the commercial aspect of running a private-owned space station, as opposed to controlling...
---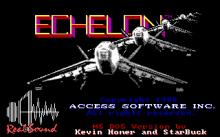 Echelon 1988
Echelon is a space combat simulator with wire-frame graphics. Fly around an alien planet, looking for clues to a "mysterious event" in the planet's past.The game has a feature that allows people to play without concerning themselves with battle, or turn off the "exploration" and concentrate solely on combat....
---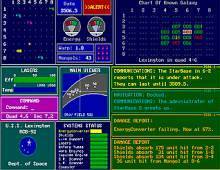 EGA Trek 1989
This is a 16-color DOS PC shareware clone of the classic "Star Trek" game of 1970's mainframes. However since Star Trek is a license, several names have been changed to avoid infringing the copyright, but the gameplay remains intact.The game itself is simple. Each sector of the universe is an...
---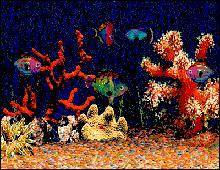 El-Fish 1993
A fish and aquarium simulator, El-Fish lets your catch, breed, evolve, and even mutate tropical fish, then render them and let them loose in an aquarium that you design.Except for a few pre-canned graphics and animations, all fish, plants, and even backdrops and floor gravel in El-Fish are generated by...
---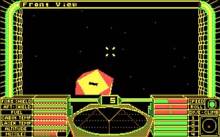 Elite 1987
Elite is a free-form space trading and combat simulation, commonly considered the progenitor of this sub-genre. The player initially controls a character referred to as "Commander Jameson", starting at Lave Station with 100 credits and a lightly armed trading ship called Cobra Mark III. Most of the game consists of...
---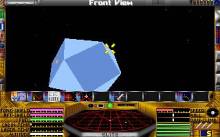 Elite Plus 1991
Elite Plus is a VGA re-make of Bell and Braben's space trading flight simulator, Elite. It is an updated conversion of the original that features new graphics and sounds/music.The novella included with this package is different from the one that came with the original Elite releases. This version includes the...
---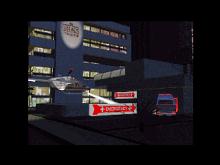 Emergency Room 1995
You become the doctor in this "real-life" simulation. From the initial contact with patients to their release, you'll be processing paperwork, examining, diagnosing, ordering treatment, and performing follow-up examinations.Things can get very hectic in the Emergency Room of Legacy Memorial Hospital. There are a wide variety of medical situations to...
---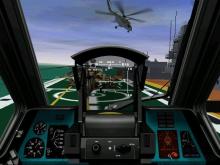 Enemy Engaged: Apache vs Havoc 1998

---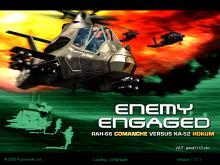 Enemy Engaged: Comanche vs. Hokum 1999

---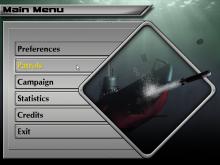 Enigma: Rising Tide 2003

---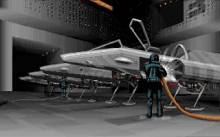 Epic 1992
The sun is about to go supernova and humanity must find a new home. All the population is packed into a huge fleet of ships and they set off for a suitable planet. Unfortunately the route goes straight through the territory of a hostile alien race, the Rexxons. The game...
---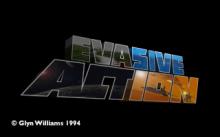 Evasive Action 1993
An interesting flight sim that takes you through four world wars. This sim allows you to flight historically accurate planes from WW1 and WW2, modern day fighters from present day for WW3, and space ships for WW4....
---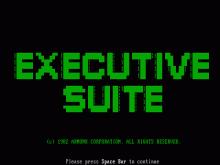 Executive Suite 1982
After a short job interview, you get hired to Mighty Microcomputer Corporation. You have only one goal in your mind: to become the president of the company as soon as possible!The game presents you with situations and problems which you must solve by choosing from multiple choices. After a series...
---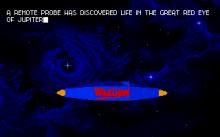 Eye of The Storm 1993
It is 2124, and alien life has been found in our own solar system. The location of this life is just as surprising as its existence; There is a whole ecosystem living within the incredibly hostile atmosphere of the gas giant, Jupiter.When these findings became public, and the hostile nature...
---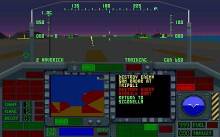 F 117 1991
The sequel to F-19 Stealth Fighter - take America's premiere stealth fighter out for a spin in several battle areas, including the Persian Gulf, Cuba, and even Vietnam. There are various scenarios for each, with air-to-air or ground missions, in "cold war" and full-scale war situations. Players can build up...
---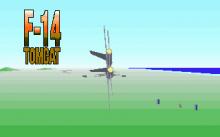 F-14 Tomcat 1990
F-14 Tomcat is a flight simulator / action game. You get to fly an F-14 in a variety of combat situations, either in a single battle at a time or create a career.Graphical enhancements that were new for the time period include full 256-color support and gradiated ground/sky/horizon....
---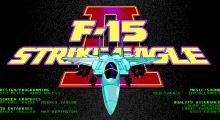 F-15 Strike Eagle II 1989
Follow-up to Sid Meier's legendary early flight sim F-15 Strike Eagle from 1985. For the sequel, he teamed up with Andy Hollis to create yet again an outstanding flight simulation that perfectly balances arcade and simulation elements. It could hardly be described as a hardcore simulation, but it's a fun...
---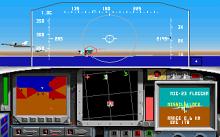 F-15 Strike Eagle II (Deluxe Edition) 1992
A compilation of the original F-15 Strike Eagle II, and the Operation Desert Storm Scenario Disk.The second in the series features campaigns in Lybia, the Persian Gulf, The Middle East and Vietnam, making for a total of 250,000 miles of potential action and danger. Primary and secondary aerial and ground-based...
---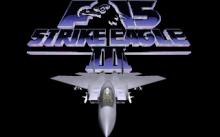 F-15 Strike Eagle III 1992
To shortly resume F-15 Strike Eagle III (also known as F-15 Strike Eagle 3), it's about simulation and shooter, flight. It was done by MicroProse Software, Inc. in 1992. Feel free to download and try it!Micropose released in 93 one of the most advanced combat flight simulator on PC. After...
---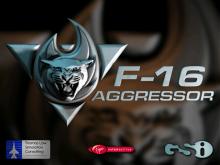 F-16 Aggressor 1999

---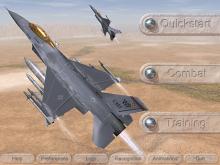 F-16 Fighting Falcon (a.k.a. iF-16 Fighting Falcon) 1996
Another F-16 simulator. It has all the standard features for a flight simulation, including single mission flight, quickstart and campaign mode (different terrains over Corea, Cyprus and Israel). The graphic engine is a bit slow, but displays the F-16 in a very accurate way....
---
---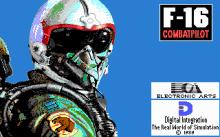 F-16: Combat Pilot 1989
True to the aircraft's flexibility, you pilot the F-16 in assignments as diverse as dogfights, bombing raids or reconnaissance missions. It is up to you to plan your flight route by setting waypoints on the tactical map prior to take-off; you can also (but need not) select the armament of...
---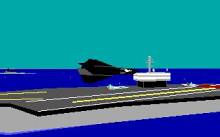 F-19 Stealth Fighter (a.k.a. Project Stealth Fighter) 1988
Rule the night! Take the pride of American Stealth technology and take on the best the Warsaw pact technology can offer! Dodge between radars, sneak under enemy fighters, and take out your primary objectives and secondary objectives with your limited weapons onboard, then make your way home. Can you survive...
---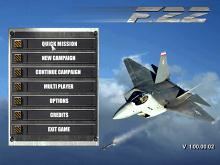 F-22 Lightning 2 1996
Yet another simulation of the yet to enter service F-22, probably the most advanced fighter of the world. As with most Novalogic games, however, the emphasis here is on action and graphics, rather than in simulating the real thing.The game offers a standard series of campaigns as well as a...
---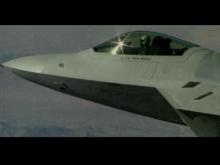 F-22 Lightning 3 1999

---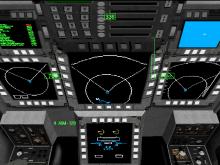 F-22 Raptor 1997

---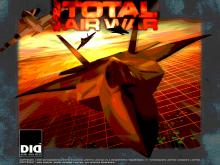 F-22 Total Air War 1998

---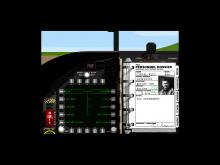 F/A-18 Hornet 3.0 1997
F/A-18 Hornet 3.0 is Graphic Simulation Corp (GSC)'s first flight sim released on PC, and it is a very realistic and highly underrated sim. Jim Pedicord's review for CD Mag explains why die-hard armchair pilots should take a look: "Every so often an unheralded product will show up that turns...
---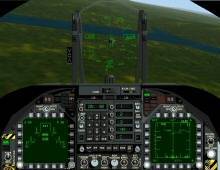 F/A-18 Korea 1997
F/A-18 Korea is an ultra-realistic flight simulation that deserves much more notice than it received. The comprehensive review at GameSpot says it all about this game that rivals Falcon 3.0 in breadth and depth: "As you've no doubt surmised, F/A-18 Korea is an exacting portrayal of the twin-engine F/A-18C/D Hornet...
---