Simulation Games #4
Search a Classic Game: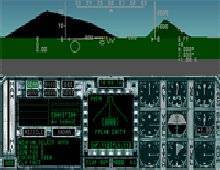 Birds of Prey 1992
Birds of Prey is a flight sim set in a fictional battle between the Soviet Union and the Nato.You can fly up to 40 different planes and also control the whole battle campaign....
---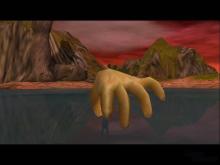 Black & White 2001

---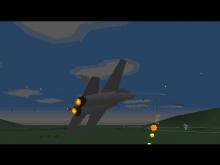 Black Knight: Marine Strike Fighter 1995
Black Knight is an air combat F/A-18 Hornet flight simulator. It features 50 different combat missions, 8 training missions as well as a free flight mode. A built-in mission creator is also available. Features included a flight instructor mode which offered instructions at every key point of flight or combat;...
---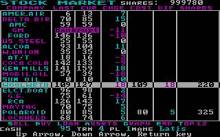 Black Monday 1987
Black Monday is a stock market simulation for one to six players. The goal is to earn as much money as possible by the end of ten turns. On each turn you will have the option of buying and selling stocks. The main screen where you can buy or sell...
---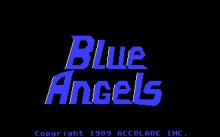 Blue Angels 1989
Blue Angels: Formation Flight Squadron is an F/A-18 flight simulator, with a focus on Air Shows. The Blue Angels are the United States' Navy Flight Demonstration Squadron, known for tight maneuvers and precision flying. The game attempts to replicate this by offering formation flying, having to react and coordinate with...
---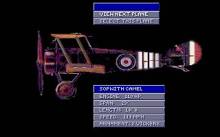 Blue Max: Aces of the Great War 1990
Blue Max is a World War I fighter plane simulator, where the player may fly fighter planes such as Fokker, Sopwith, Spad, and many other ones. The game allows split screen gaming for two players, cooperatively or competitively, with multiple 3D camera angle features. Missions involve shooting down enemy planes,...
---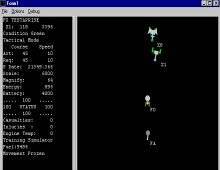 Bridge Crew 2000
Bridge Crew is an excellent spacecraft management similar to Super Star Trek and subsequent games, i.e. as spaceship commander, you will explore galaxies and engage in combat with other ships. The catch is that it is designed as a "computer assisted multiplayer RPG," which means you need a few people...
---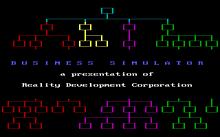 Business Simulator 1987
Business Simulator simulates the whirlwind, high-risk world of nurturing your own business from birth to IPO. And like its predecessor, Business Simulator is a great game no fan of business sim would want to miss.The gameplay is similar to WTDTYAHBS, except that it is more reflective: there are less events...
---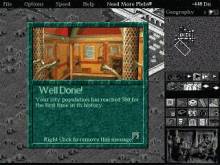 Caesar 2 1995
Caesar II is set in the time of ancient Rome, and lets you try to be the next Caesar. You start with one province and have to build an efficient city. To do this you'll have to manage the water supply properly, make sure the city is policed well, and...
---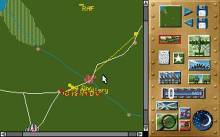 Campaign 1992
Campaign covers some of the most important battles of the Second World War, from Sahara to the Russian campaign, and from the Battle of the Bulge to D-Day. A map editor allowing users to modify existing scenarios or to create new ones is included.You can take involvement at many levels...
---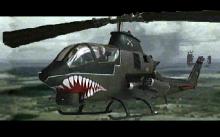 Campaign II 1993
Campaign II is a strategy land-based wargame and the sequel to Campaign.The game covers practically every major war from 1945 to 1991 including: Korea, Six Day War, Yom Kippur, Vietnam, Iran/Iraq and Kuwait with several scenarios in every location and accurate equipment modeling for each time frame.It also includes 14...
---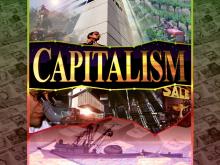 Capitalism 1995
Capitalism is a real-time strategy game where you are CEO of a corporation. Your goal is to defeat your competitors, gain market dominance, and make a profitable business.The game contains countless aspects of real business, including the stock market, research & development, marketing, and hostile takeovers. In Capitalism, you must...
---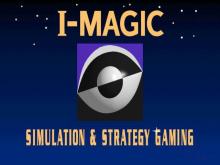 Capitalism Plus 1997
Enhanced version of "Capitalism". Build your personal business empire. In order to do so you can control the whole production chain of your goods (raw materials, semi-products, retail), or you can choose to concentrate on special sectors (e.g. only mining ores or only selling hi-tech products, etc).New features in this...
---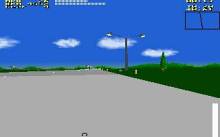 Car & Driver 1992
Test drive ten of the best cars on ten varying tracks, from Monterey Raceway to a mall parking lot. Game setup is in the format of the Car & Driver magazine. Race solo or against multiple cars, computer-controlled or via modem. As with most racing games, includes replay with various...
---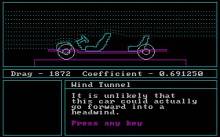 Car Builder 1982
Educational game for children who want to learn about cars.Car Builder is just what the title says, a car design game. You can modify anything from tires and suspension to engine type and body design of the car. When the car is finished you can test its aerodynamics in the...
---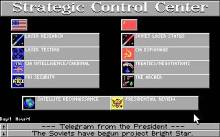 Cardinal of The Kremlin 1990
The Cardinal of the Kremlin is a global management simulation.It is the time of the Cold War. An American ground reconnaissance satellite discovers a strange structure near the northern border to Afghanistan. It is identified as project "Bright Star" - the Soviet laser ICBM defense system, capable of destroying satellites...
---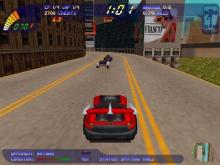 Carmageddon 2: Carpocalypse Now 1998

---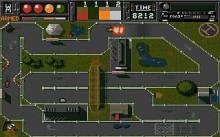 Carnage 1993
In Carnage you race in a top-down view where every car goes with the same speed. And if you want to see the next track you must win your race; if you can't, unfortunately the game is over! In total there are 18 tracks.After every race you earn 800 pounds,...
---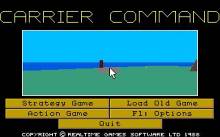 Carrier Command 1989
Carrier Command was one of the first real-time strategy games.You control an advanced cybernetic aircraft carrier complete with fighters, amphibious assault vehicles, laser defenses and a fleet of decoy drones. Your mission is to build a series of resource, factory, and defensive bases spanning an island chain. The only problem?...
---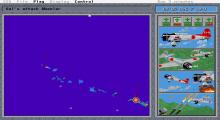 Carriers at War 1992
Carriers at War is a remake of the original for the Apple II and Commodore 64. The game is a strategic war simulation (wargame) in which the player takes on the role of a task force commander in control of Fleet Carrier Air/Naval Operations in the Pacific from 1941-1945. The...
---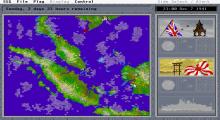 Carriers at War 2 1993
Carriers at War II: Fleet Carrier Operations in Southeast Asia 1936-1946, is the follow up to Strategic Studies Group's 1991 game Carriers at War. The game covers 10 crucial years in the development of air/naval warfare which includes scenarios for the Java Sea, Port Darwin, Leyte Gulf and Okinawa....
---
---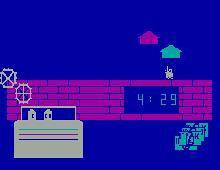 Cartel$ & Cutthroat$ 1985
Cartel$ & Cutthroat$, aside from being master designer Dani Bunten's first game for the PC, is notable for being one of the first business sims in existence that remains almost two decades later as one of the best. 1-8 players compete for profit in this simulation of cut-throat competition that...
---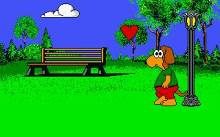 Cartooners 1989
Cartooners is a nice simple little program that allows you to make your very own animated cartoons. Using actor templates and static backgrounds, any user from a child as young as 5 can make semi-professional looking animations. Characters range from a duck to a bird, and a pig to a...
---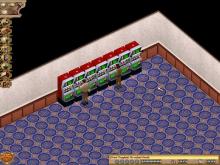 Casino Tycoon 2001

---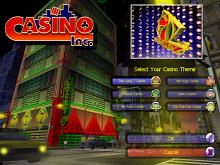 Casino, Inc 2003

---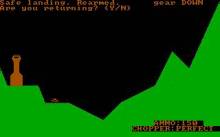 Chopper Commando 1988
Simple chopper game....
---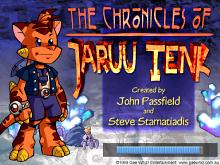 Chronicles of Jaruu Tenk, The 1999
Billed as a "revolutionary screen entertainment package," The Chronicles of Jaruu Tenk is a neat and quite unique simulation that is part "life simulation" a la Little Computer People (or more recently, Creatures), part screensaver, and part free-form exploration game. Set in a fictional island of Bloofen Jut, Chronicles follows...
---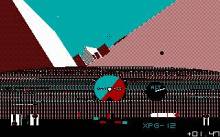 Chuck Yeager's Advanced Flight Trainer 1987
In Chuck Yeager's Advanced Flight Trainer you have the chance to test pilot 14 different airplanes, such as the Bell X-1 and the Lockheed SR-71. It features 10 different viewpoints both inside and outside of the plane, with a zoom of up to 256x, and different aerodynamics for each plane.You...
---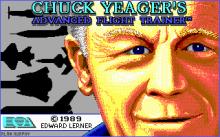 Chuck Yeager's Advanced Flight Trainer 2.0 1989
Follow-up to EA's first flight trainer from the mid-eighties. A nice flight simulator offering many different planes and various flight modes such as formations, races, obstacle courses and a comprehensive flight training option. AFT 2.0 also features two high-resolution EGA modes besides the standard 320x200 resolution....
---