Simulation Games #13
Search a Classic Game: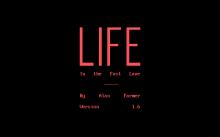 Life in the Fast Lane 1989
This game, offered in Big Blue Disk #28, is a simple implementation of John Conway's Game of Life, a mathematical diversion which simulates artificial life by applying a simple algorithm to an array of cells. This particular version allows the user to manually or randomly create a pattern and then...
---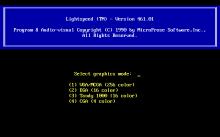 Lightspeed 1990
In the future, the Earth is a wasteland, unable to sustain human life any longer. Mankind's only hope is to find a new world to colonize. Giant transport ships are launched, each carrying 10 million people. Sent ahead of each of these ships is a Trailblazer-class scout. Controlling one of...
---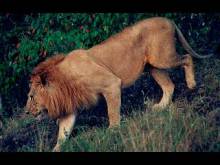 Lion 1995
Lion is a sequel to Wolf: you are now placed in the same simulation environment, but this time you simulate a....you guessed it, a lion.As in the original you take the role of a lion chosen from a pool of 20 different animals, with varying attributes, in existing prides or...
---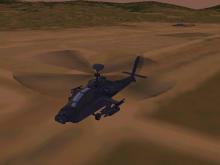 Longbow 2 1997
The first week i had my new computer, my brother purchased this game and many others to play on. We played each one happily, until we got to this. The intro kicked in, and played on, showing happless soviet helicopters being mowed down by countless apaches. We looked at each...
---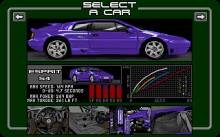 Lotus 3 1993
Licensed by the classic British car company, this game featured 2 modes of play - one has you racing against 19 computer rivals (with witty names such as Alain Phosphate and Crash-Hard Banger), and the other pits you against the clock. There are 13 different types of races, ranging from...
---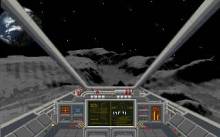 Lunar Command 1993
Lunar Command is the updated version of Moonbase, a Lunar Colony Simulator where you have to supply the oxygen, water, power, heat and shelter for the entire colony. Starting with a virgin lunar plain rich in minerals and elements (but alien to everything human), you establish your shelters and life...
---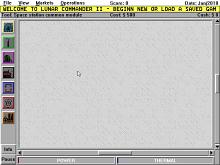 Lunar Commander 2 1995
The latest and most complete version of Aaron Massey's lunar colony simulation that started with Moonbase and followed by Lunar Command. Although Lunar Commander 2 does not look very different from its 1993 version, the game features a lot of parameter tweaks to supposedly make the game more challenging and...
---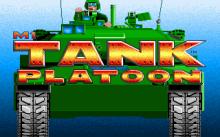 M1 Tank Platoon 1989
A very encompassing game that allowed players to issue orders to Tanks, AA units, Aircraft, Artillery and Infantry in a campaign against Warsaw Pact units in Europe, while specifically controlling a platoon of 4 M1 tanks. The player could jump into the position of the driver, gunner or commander of...
---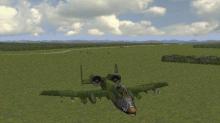 M1 Tank Platoon 2 1998

---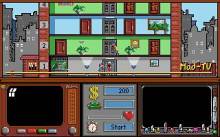 Mad TV 1991
Mad TV sets you in the role of Arnie (though that can be fixed...), an average guy watching some television late at night, when you see a woman you absolutely must meet. The next day, as you wander around the television station looking for her, you run into the boss...
---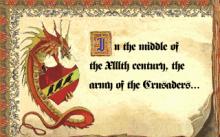 Marco Polo 1995
Marco Polo is a business simulation game. You act as Marco Polo, the young Venetian merchant, and travel in Asia. Your goal is to become rich in making business in native markets. You can also accomplish missions. These missions are illustrated by numerous pictures from Italian TV series. As a...
---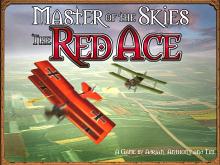 Master of the Skies: The Red Ace 2001

---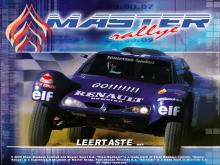 Master Rallye 2002

---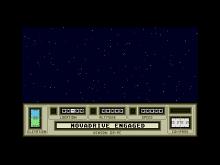 MDDClone (a.k.a. Mercenary/Damocles/Dion Crisis Clone) 2005
MDDClone is an amazing clone of C64/Spectrum classic Mercenary (both the original game, Escape from Targ, and The Second City mission disk) and its sequel Damocles and all mission disks for Windows. Originally designed by Paul Woakes, Mercenary is one of the best vector-based space flight/exploration games ever made. In...
---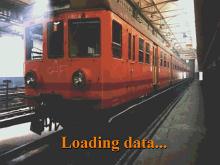 Mechanik 1997
Perhaps the world's only first-person train driving simulation ever made until Microsoft's Train Simulator and the superb simulator from Japan called BVE, Mechanik is a reasonably realistic sim made by a group of Polish programmers with a passion for trains. The game lets you play the role of a train...
---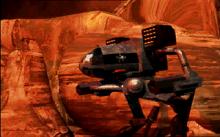 MechWarrior 2 (Limited Edition) 1996
This limited edition includes:MechWarrior 2: 31st Century CombatMechWarrior 2: Ghost Bear's LegacyYou are the genetically engineered Clan Mechwarrior. The Clans are invading the Inner Sphere. Join either the Wolf Clan or the Jade Falcon Clan as they pursue their own agenda against the Inner Sphere and other Clans. Take your...
---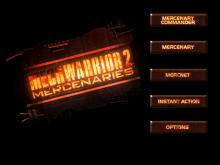 MechWarrior 2: Mercenaries 1996
The stand-alone follow-up to Mechwarrior 2, Mercenaries puts you in command of a small company of 'mechs whose only loyalty is to money. As there is a brutal war between 2 tribes underway, your goal is to cash in by doing tough jobs for both sides. Buy and equip your...
---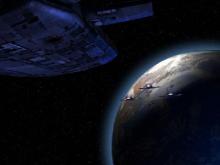 Mechwarrior 4: Mercenaries 2002

---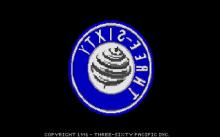 Megafortress 1991
Megafortress is a flight simulation based on the premise of Dale Brown's Flight of the Old Dog novel. The player is in command of a crew flying a super modified and experimental B-52 bomber, outfitted with the latest weapons and stealth technology. (In the novel, it was more advanced than...
---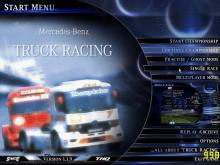 Mercedes-Benz Truck Racing 2000

---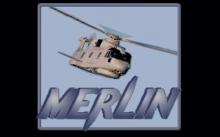 Merlin 1993
In this game you fly the Royal Navy Merlin helicopter, within the environment of the Navy's training simulation. The action is viewed in 3D from one of a range of camera angles, and digitised sound effects are included. You begin near a frigate, and the aim is simply to land...
---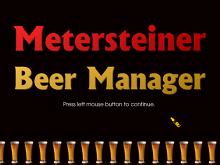 Metersteiner Beer Manager 1997
Metersteiner Beer Manager is a very well designed but little-known shareware business game from Germany that tackles an attractive business that is rarely depicted in a PC game. Mark Silva of RealBeer.com says it all about this fun game in his review: "Metersteiner Beer Manager, a new brewery oriented, SimCity-type...
---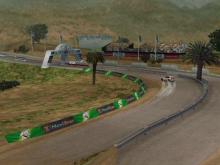 Michelin Rally Masters: Race of Champions 2000

---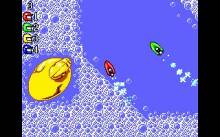 Micro Machines 1994
If you're bored of racing Formula 1 cars, rally cars or MotoGP bikes in their natural habitats, the Micro Machines series could be for you. It involves racing miniatures representing particular vehicle types across a particular terrain found around the house. The Sports Cars race on the desktop, 4x4s in...
---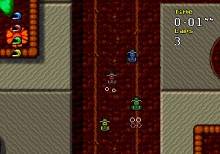 Micro Machines 2 1995
The second game of the Micro Machines series. Like in its predecessor, you behind the steering wheel of an extremely small car. You race around on interesting places, like a table, a treehouse and many more. The control of the cars is sometimes quite difficult, especially if you don't know...
---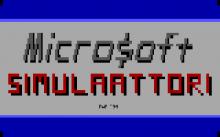 Micro$oft Simulator 1994
Have you ever wondered what a day in the life of Bill Gates is like? Some cynical Finnish programmers decided to cobble together this little program to illustrate the big business decisions coming across Mr. Gates' desk. Starting with a pile of cash, the player needs to decide how to...
---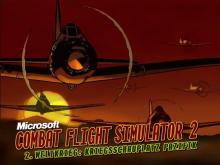 Microsoft Combat Flight Simulator 2: WWII Pacific Theater 2000

---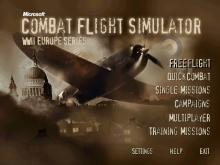 Microsoft Combat Flight Simulator: WWII Europe Series 1998

---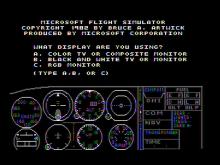 Microsoft Flight Simulator (v1.0) 1982
Even back in 1982, Microsoft's first release of Flight Simulator was advanced enough to meet FAA regulations, giving players full control of the instrument panel. The sim is loaded with features, configurable for any experience level, and includes more than 20 airports with varied terrain....
---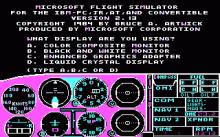 Microsoft Flight Simulator (v2.0) 1984
The second version of Microsoft's flight simulator. Just like the ones that came after, it was a very sophisticated simulator for its time. Major added features included more hardware support, more simulation variables, and many overall tweaks....
---