Simulation Games #3
Search a Classic Game: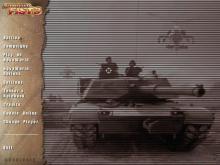 Armored Fist 3 1999

---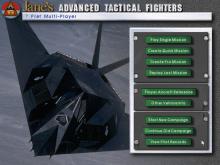 ATF: Advanced Tactical Fighters 1996
This gold edition of Advanced Tactical Fighters contains the original game and the add-on Nato Fighters. The sequel to USNF, ATF was the first game made by Jane's Combat Simulations (part of EA). The game used the same engine as USNF, with updated aircraft shapes and terrain. Every aircraft from USNF...
---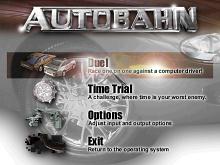 Autobahn Racing 2001

---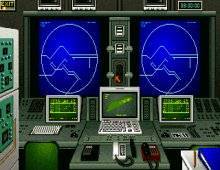 AV8B Harrier Assault 1992
This game puts you behind the controls of the AV8B Harrier aircraft. You must plan a strategic assault upon the enemy island of East Timor which is heavily defended. As well as allowing you to fly the Harrier, you can also plan attacks with your ground and naval forces. If you...
---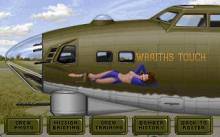 B-17 Flying Fortress 1992
B-17 Flying Fortress is a simulation of the legendary heavy bomber of World War II. After customizing one's bomber with nose art and a name, one of several randomly assigned bombing missions into Germany must be flown. The game not only features actual flight simulation, but also crew management. Each of...
---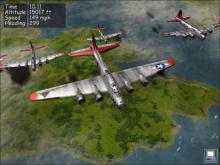 B-17 Flying Fortress: The Mighty 8th 2000

---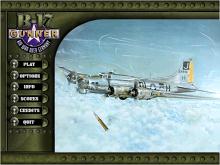 B-17 Gunner: Air War Over Germany 2001

---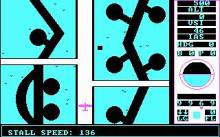 B-24 1987
A simulation of WW2 air-warfare in which the player flies a B-24 as part of the 460th Bomber Group missions to Ploesti in Romania. The game operates on several levels, and the player will be required to act as a pilot, copilot, navigator, engineer and bombardier at different stages of...
---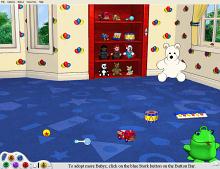 Babyz 1999

---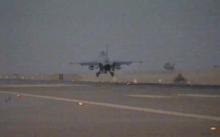 Back to Baghdad 1996
Back to Baghdad is a simulation of the air war over Iraq a few years after the end of the Gulf War, with you taking the place of a F-16 pilot in a series of "one off" missions. The game included a fairly detailed rendering of the F-16, it's cockpit and...
---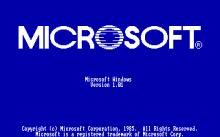 Balance of Power (1985 edition) 1985
The year is 1986. You take on the role of the US President or the Russian General Secretary. You have the full industrial capacity, covert forces, and military might of your country at your command. Your job? To make your country the world's most powerful and prestigious over the course...
---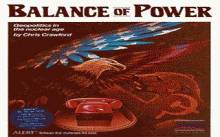 Balance of Power (1990 edition) 1989
The objective is the same as the original Balance of Power: use your military, covert, and industrial forces to make your country the most prestigious in the world while avoiding nuclear war. However, it is now 1989, and the Communist Block is crumbling... Chris Crawford, who rarely ever made a sequel...
---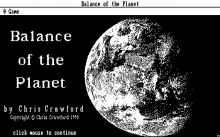 Balance of The Planet 1990
Balance of the Planet is an environmental management simulation. It is the successor to Balance of Power. Chris Crawford seems to have a special liking for problems of global concern. Balance of Power dealt with politics in the cold war, its successor Balance of the Planet simulates nothing less than Earth's ecosystem....
---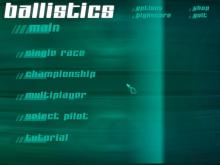 Ballistics 2001

---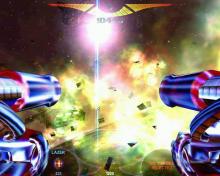 Bang! Gunship Elite 2000

---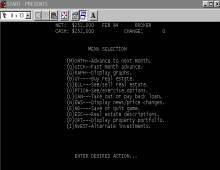 Baron: The Real Estate Simulation 1986
Baron: The Real Estate Simulation is, as the name suggests, a simulation of the real estate industry. The game is undoubtedly the best simulation of this industry I have ever seen, and given its release in 1987, has stood the test of time very well. Baron puts you not so...
---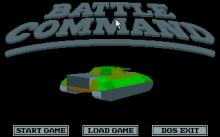 Battle Command 1990
Battle Command is a 3D arcade/strategy game, loosely derived from the same developers' Carrier Command. In a near future alternate reality, the Ultra War is fought between the two dominate races in the New World. The 'Mauler' is the latest technology - an Armored Fighting Machine capable of being lifted...
---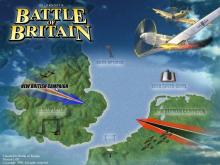 Battle of Britain (from TalonSoft) 1999

---
---
Battlecruiser 3000AD (a.k.a. BC3K) 1996
This is the original release of Battlecruiser 3000AD. An updated version was released in 1998 as Battlecruiser 3000AD v2.0. In this space simulation game, the player takes the role of a Galactic Command officer and has command over a giant space ship, a Battlecruiser, and can control everything that happens on...
---
---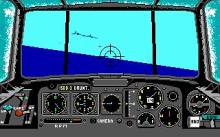 Battlehawks 1988
Fly as an American or Japanese pilot in one of 4 operations in the Pacific Theatre during WWII. This simulation can also qualify as educational software because the manual features tons of historical information. Twelve aircraft (including variants) and about 20 types of ships are represented. First of the Lucasfilm/Lawrence...
---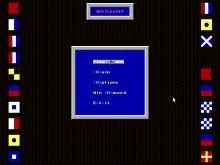 Battleship 1998
This is a shareware version of the classic board game Battleship by Milton Bradley. Two players have a grid of boxes. You use your mouse to decide where your ships should go, and compete to try to find and sink your opponents ships. There is a win record menu that tells how...
---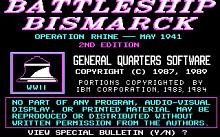 Battleship Bismarck 1987
Having Enjoyed GQS's Midway: the Battle that Doomed Japan, I was much dissapointed with Battleship Bismarck, another naval wargame that deals with the famous battle of the North Atlantic in early World War 2 between Germany's great battleship Bismarck and the English fleet and search planes. It is not that game...
---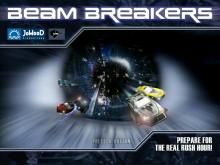 Beam Breakers 2002

---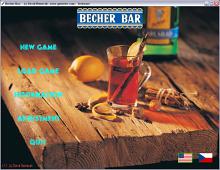 Becher Bar 2001
Becher Bar is a fun bar simulation game similar to Pizza Tycoon, except you are managing a bar rather than a restaurant. You first start with leasing or buying property for your bar, then decorate the interior with tables, plants, different floor types, lighting, and other essential components. Then create...
---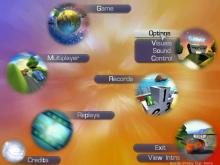 Beetle Crazy Cup (a.k.a. Beetle Buggin) 2000

---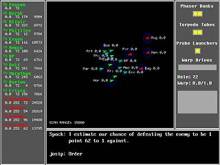 Begin 2: A Tactical Starship Simulation 1991
Begin 2 is a fleet command simulator set in the Star Trek universe. You control a fleet representing your galactic power, which can be the United Federation of Planets; the Romulan Star Empire; the Klingon Empire; or the Orion pirates, and choose a number of starships to field against an...
---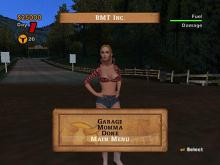 Big Mutha Truckers 2003

---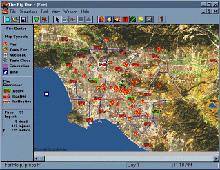 Big One, The 1994
Big One, The is an innovative (and only?) game that simulates the effects of an earthquake hitting Los Angeles area. It is your job as mayor to restore order to the city with public approval. You must allocate resources efficiently to cope with a multitude of problems that arise from...
---