Simulation Games #2
Search a Classic Game: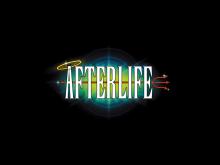 Afterlife 1996
Afterlife is is a humorous strategy game similar to SimCity where the afterlife is subject to market-based economy. The player has to make it work by managing heaven and hell simultaneously.In both hell and heaven the player constructs zones which deal with one of the seven capital sins respectively the...
---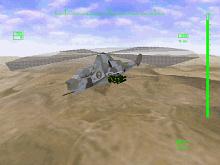 AHx-1 1997

---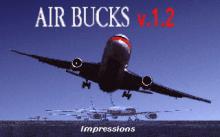 Air Bucks 1992
Air Bucks is a business simulation game which tries to capture the ins and outs of the airline industry without bogging the player down with details. It starts in 1946 and the goal is to build up a successful airline with a small starting budget. There are many details in...
---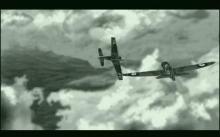 Air Duel: 80 Years of Dogfighting 1993
As the name suggests, this flight simulation gives you a chance to fly most of the famous fighter models from World War 1 to the present day. You can fly the Sopwith Camel, the Spitfire, the F-4 Phantom, the Harrier Jump Jet, the F-16 Fighting Falcon, the Fokker DR1, and...
---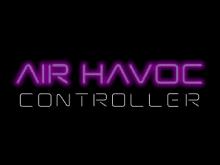 Air Havoc Controller 1995

---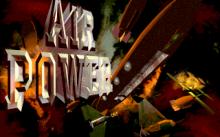 Air Power 1995
Air Power: Battle in the Skies is set in a fantasy world in which humanity lives on one big continent. This means there has never been naval warfare and all action concentrates on aircraft. Unfortunately the king dies without leaving a heir and four factions want to rise to power...
---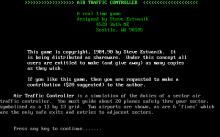 Air Traffic Controller 1985
In this simulation the player takes on the role of an air traffic controller and safely guides the airplanes to their destinations! This is an ASCII text-based game much like the later Atari ST game of the same name. Each plane on the screen is represented by a letter and...
---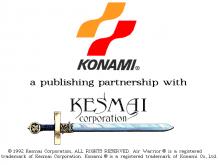 Air Warrior 1992
Air Warrior is an online multiplayer flight simulator. The flight line comes with a stable of 17 WW II era fighters (P-51D Mustang, P-38J Lighting, F4U Corsair, Spitfire MK IX, BF-109F, FW-190, YAK-9D) and bombers (B-17G Flying Fortress, B-25J Mitchell, Junkers JU-88) from 5 nations for your aerial dogfights and...
---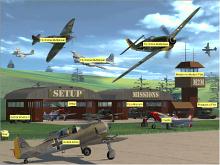 Air Warrior 2 1997

---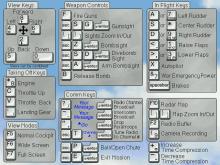 Air Warrior 3 1997

---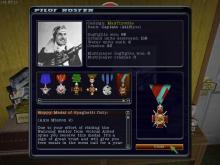 Airfix Dogfighter 2000

---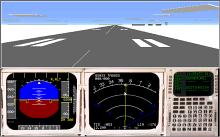 Airline Simulator 97 1996
Airline Simulator 97 is a superb passenger airplane simulator by an Italian developer LAGO. Thanks to an agreement with subLOGIC right before they were bought out by Sierra, LAGO was allowed to include parts of subLOGIC's famous Airline Transport Pilot (ATP) in Airline Simulator 97. The program simulates 747-400 airplane...
---
---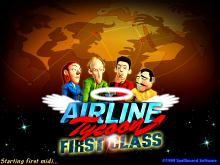 Airline Tycoon First Class 2001

---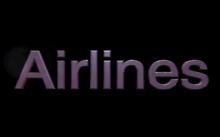 Airlines 1994
Here you have an typical mid-nineties economic simulation which, you guessed it, simulates a airline company.At the start of the game you own 100% of a stock corporation with a few million dollars capital. With this money you buy airplanes, which differ in statistics like range, price or room. On...
---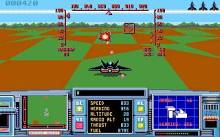 Airstrike USA 1990
Airstrike USA is an arcade action flight game, where you fly the ATF (Advanced Tactical Fighter) on various missions around the world. Missions include destroying enemy submarines, radars, aircraft, bases etc. In the game you watch your ATF from behind with an very simplified instrument panel at the bottom of...
---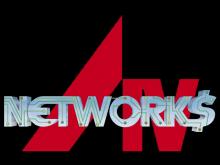 AIV Network$ 1995
Dwight Owen Barnes (played by James Coburn), the longtime Chief Executive Officer of the "A-IV Group", a multinational corporation with diversified assets and interests throughout the world, has just mysteriously disappeared in his private jet. As news reports of the disappearance break, stock in the company falls sharply, and you...
---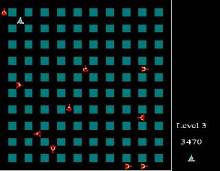 Alien Force 1990
Alien Force is a simple "blast everything that moves" game for Windows 3x. It was inspired by fond (albeit vague) memories of an old TRS-80 game called "Attack Force",. When you start the game, the playing grid will be displayed, with your ship in the lower right corner and a...
---
Alpha Storm 1997
Alpha Storm is a spaceship simulator and a first person shooter. You can travel through star systems. Encounter enemy fleets and battle them with the ship's weapons/devices, or by shooting the enemy ships shields down and teleporting there to kill the crew by your own. If you're not lucky, they...
---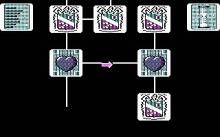 Alter Ego: Female 1986
Alter Ego is a "life simulator" that presents you with a series of life experiences that take you from infancy through old age. You can live out your own life, or the life of someone else, possibly someone you wish you could be. You can live out fantasies without risk,...
---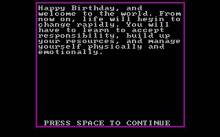 Alter Ego: Male 1986
Alter Ego is a "life simulator" that presents you with a series of life experiences that take you from infancy through old age. You can live out your own life, or the life of someone else, possibly someone you wish you could be. You can live out fantasies without risk,...
---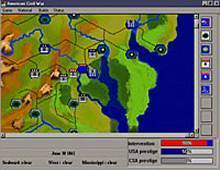 American Civil War: From Sumter To Appomattox 1996
Arguably the best simulation of the American Civil War ever made, The American Civil War: From Sumter to Appomattox is the third incarnation in Frank Hunter's Road from Sumter to Appomattox series that his company Adanac first published in 1993. Fortunately, the idiom 'the third time is the charm' holds...
---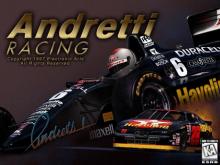 Andretti Racing '98 1997

---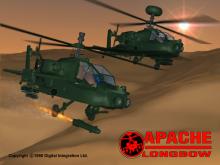 Apache Longbow 1995
Fly the most fearsome helicopter to ever grace the skies - the AH-64 Apache. The core gameplay is simulator oriented featuring missions in 4 distinct combat theatres. Enemy threats are fully featured and include a myriad of Russian tanks, anti-aircraft systems, surface to air missiles, and aircraft. For novice users...
---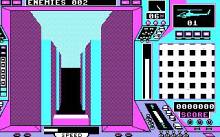 Apache Strike 1989
The year is 1997. You're piloting an AH-64 Apache helicopter through enemy city streets on search and destroy mission. Your target: the Strategic Defense Computer (SDC). You must weave your way in and out of skyscraper corridors. That's the easy part; but enemy helicopters and tanks dog your path --...
---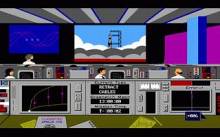 Apollo 18 1988
Apollo 18: Mission to the Moon simulates a fictional mission to the Moon in the early 1980's, following on from the last real flight (Apollo 17) before NASA cancelled the program. One of the game's key features is digitised speech, which sounds crackly like a real mission controller would. Telemetry...
---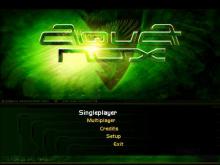 AquaNox 2001

---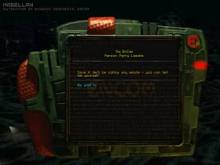 Archimedean Dynasty 1996
In the future, resources became increasingly scarce, leading to continuous wars between various countries on Earth. The surface of the planet became so polluted that it was impossible for humanity to live on it any more. Nuclear explosions covered the outside world, and humans fled into the depths of the...
---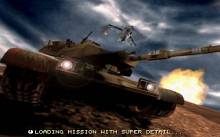 Armored Fist 1994
Armored Fist offers realistic armored warfare in numerous tactical theaters. The player can choose from an extensive line-up of modern-day armored vehicles utilized by U.S. forces, in addition to those commonly used by Soviet troops. The game was one of the earliest tank sims to offer a mission editor with...
---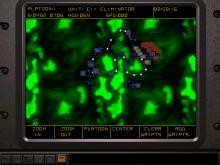 Armored Fist 2 1997

---