Adventure Games #10
Search a Classic Game: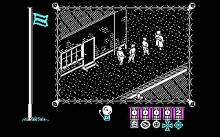 Great Escape, The 1987
The Great Escape is an isometric action-adventure game. Controlling a prisoner of war in a German camp, your goal is to break out undetected. There are numerous ways to freedom – back doors, cracked fences, even underground tunnels. However, you have to plan your escape while obeying the strict rules...
---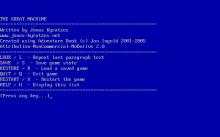 Great Machine, The 2005
The Great Machine is an allegory for thousands of years of cyclical human history (lessons unlearned, doomed to be repeated) embroiled in continuous military warfare and conflict wherever there are people; the cruel teeth of its gears oiled with the blood of young idealists and its furnaces fueled with the...
---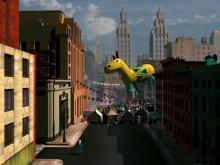 Grim Fandango 1998

---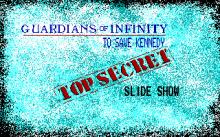 Guardians of Infinity: To Save Kennedy 1988
In 2087, a physicist, inventor of a time travel machine, assembles a group of Guardians to travel back in time and thwart the assassination of President Kennedy. Try to convince everyone that his life is in danger and have an actual face to face meeting with Kennedy....
---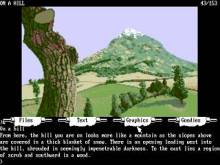 Guild of Thieves 1987
As a beginner and inducted into the "Guild Of Thieves", you must steal your way to the top - the Guildmaster is there to not only help you, but to make your life a living hell. Worst of it all is you're STILL in the land of Kerovnia.....if something makes...
---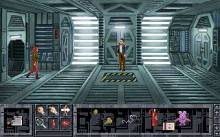 Guilty (a.k.a. Innocent Until Caught 2) 1995
This is a sequel to the Innocent Until Caught game with Jack T. Ladd as the main character. It looks a lot like its predecessor but it does bring some big improvements. The biggest one is bringing a new character into the game.The game starts with Jack's arrest. All of...
---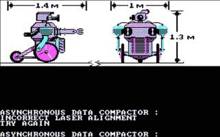 Hacker 1 1985
Hacker is an adventure/trading game based on what was then a unique idea. You're starting into the adventure as a real hacker would do, lacking information of what is to come, only driven by your ambition. Consequently, the game opens with a plain text screen, prompting you for the login...
---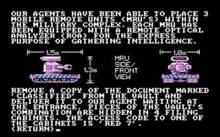 Hacker 2: The Doomsday Papers 1986
Hacker is an adventure/trading game based on what was then a unique idea. You're starting into the adventure as a real hacker would do, lacking information of what is to come, only driven by your ambition. Consequently, the game opens with a plain text screen, prompting you for the login...
---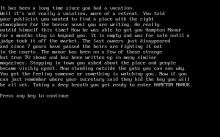 Hampton Manor 1992
You were thrilled to hear that a month stay was arranged for you in an old manor. For a horror novel author it was simply the ideal place to find inspiration and atmosphere for a new story, as the building itself had a story on its own: in the last...
---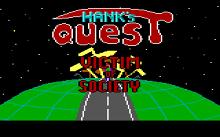 Hank's Quest: Victim of Society 2002
Hank's Quest is a fun fanmade graphical adventure game based on Sierra's AGI interpreter, similar to Police Quest 1, King's Quest III, etc. Depicting a teenager's life (typically the designer's) seems to be a popular topic for amateur adventure games, and Hank's Quest is no exception. You play a geeky,...
---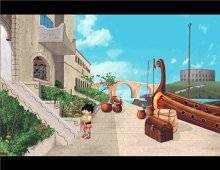 Hariboy's Quest 1996
Designed primarily for kids, Hariboy's Quest boasts attractive cartoon-style SVGA graphics and a fun cast of characters comprising all of Haribo's advertising mascots. The interface is very simple: left-click to look at or activate/interact with highlighted items, right-click to bring up the inventory (or interact with items in somecases), and...
---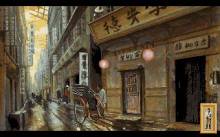 Heart of China 1991
This romantic adventure is somewhat reminiscent of films such as "Raiders of the Lost Ark". Guide former WWI ace Jake Masters through 1930s Asia as he attempts to rescue the beautiful Kate Lomax, the kidnapped daughter of a ruthless American land baron. The game uses a point and click system...
---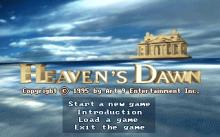 Heaven's Dawn 1995
The Gods have created a beautiful world, but humans have created sin. So mankind is cursed and should disappear. One of the heavenly beings doesn't want to obey, and asks her servant to go back in time and find someone from another dimension who can break the curse. Jeremy, a...
---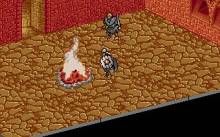 Heimdall 1992
You play as Heimdall, a demi-god based in Norse mythology. Heimdall's job is to protect the entrance to Asgard, the home of the gods, from all evil, including the terrible Ragnarok, when all the evil forces come together to try and destroy the gods and ultimately everything. Unfortunately Ragnarok is...
---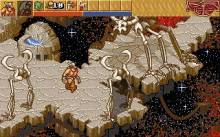 Heimdall 2 1994
Isometric adventure platform game. Wandering mystic worlds in search of answers, weapons, and a hot meal. You can change shape into male/female as you go along....
---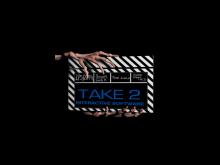 Hell: A Cyberpunk Thriller 1994
In the near future, human beings have discovered that hell actually exists. The governing organization on the Earth, known as the Hand of God, controls the ways to hell. Demons can travel to our dimensions, while criminals are sent to hell instead of being locked in jails.You take the roles...
---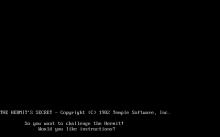 Hermit's Secret 1982
Another simple treasure crawl interactive fiction by Temple Software: Explore a fantasy realm where a hermit is rumoured to live, and find his fabulous treasure.As with the other Temple Software games, this is a simple text adventure, with most puzzles simply consisting of giving the right item to the right...
---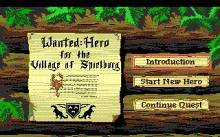 Hero's Quest (aka Quest for Glory I) 1989
Do you want to be a hero? If so, then there is a good job waiting for you! Here is the little town of Spielburg, populated mostly by beer-drinking humans and some centaurs who like working in the field. Spielburg is surrounded by forests and mountains, where all kinds of...
---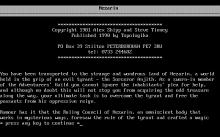 Hezarin 1980
Large adventure in Colossal Cave style. You set out to free the land of Hezarin from the evil tyrant Anjith....
---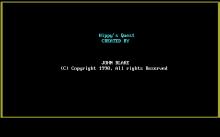 Hippy's Quest I: PEACE MAN 1990
In this meandering, stream-of-consciousness Choose-Your-Own-Adventure type text game, the player guides a 16-year-old Vietnam draft dodger-in-training, enjoying the heady freedom (to enjoy underage drinking and take his clothes off in public) the confusing and charged times inspired. There are no clear long-term player goals -- merely the choosing the most...
---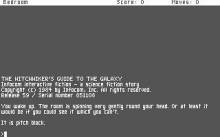 Hitchhiker's Guide to the Galaxy, The 1984
You are Arthur Dent, an Englishman with a bad hangover wearing a dressing gown containing a much needed buffered analgesic and some fluff. Your house has just been destroyed, followed shortly thereafter by your planet Earth (mostly harmless). You've been rescued by your friend Ford Prefect, who's not actually an...
---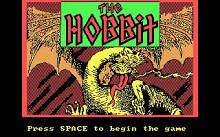 Hobbit, The 1983
Relive Tolkien's The Hobbit as Bilbo Baggins. A piece of Interactive fiction (with graphics to illustrate locations), you follow the plot of Tolkien's book (before the Lord of the Rings trilogy), starting with an encounter with Gandalf and Thorin.The implementation is rich enough that you can play entirely without pictures...
---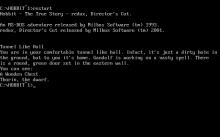 Hobbit: The True Story 1993
Hobbit: The True Story is a tiny adventure, spoofing Tolkien's classic children's book.The game also is one of the first text adventures implemented completely using DOS batch files. You enter your commands at the trusty "C:\>" DOS prompt. Each verb corresponds to a batch file with objects passed as arguments,...
---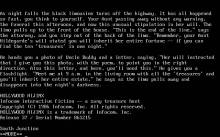 Hollywood Hijinx 1986
As a child, you spent most of your summers with your Aunt Hildegarde and Uncle Buddy. What memories! Uncle Buddy was a Hollywood big-shot, Aunt Hildegarde his loving (and very rich) wife. They had no children of their own, but you and your cousins loved their house, their parties, the...
---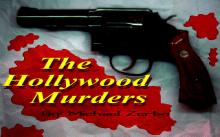 Hollywood Murders, The 1997
The Hollywood Murders is an interactive text / graphic shareware adventure designed for gamers who are new to this type of game.The game is set in Hollywood in the 1950's The player takes the role of Jim Novak : private detective, hard-boiled and down on his luck, in the classic...
---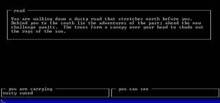 Holy Grail, The 1984
A decent game from a company famous for oldie strategy games, The Holy Grail has a strong plot but very primitive parser compared to the likes of Infocom games. As the name implies, your task is to find the legendary holy grail. It's not a very long game, and most...
---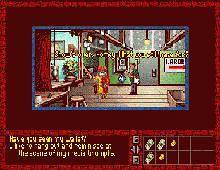 Homey D. Clown 1993
"Homey don't play that!" Take on the role of Homey D. Clown, the most popular Damon Wayans character from Fox's sketch-comedy series "In Living Color". Players guide Homey through his typical day on the streets of New York, using his sock to bop the annoying people he meets. Gameplay is...
---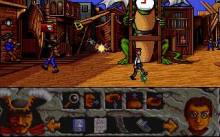 Hook 1992
Peter Banning is an ordinary suburban dad with two kids - or so everyone thinks. What not even his family know is his past as Peter Pan, scourge of Captain Hook in JM Barrie's children's fiction. Captain Hook gains revenge on Banning by stealing his two children, so Peter must...
---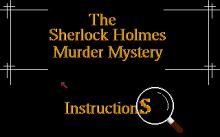 Hound of Baskerville 1993
One of the most sought-after adventure CD-ROM titles in existence, Hound of Baskerville is unfortunately a game for which there is good reason for its rarity: it is terrible. There are not enough 'game' elements to capture any gamer's attention for long: it is little more than a dressed-up "electronic...
---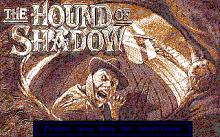 Hound of Shadow, The 1989
A text adventure game set in HP Lovecraft themes in 1920's. The game's character generation routine was unusual. It was an ambitious project that was meant to carry over to a game series called "Timeline" which never happened. You had to guide the character's career through WWI, professions, as he...
---