Adventure Games #13
Search a Classic Game: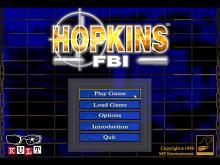 Hopkins FBI 1998
Hopkins FBI is a very strange little game from England that's virtually unknown in North America. This is a shame, for although it's certainly not for everyone, it's a twisted little gem that could be a real guilty pleasure for a lot of players. Hopkins is a third-person point and...
---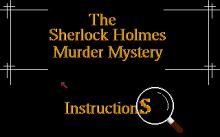 Hound of Baskerville 1993
One of the most sought-after adventure CD-ROM titles in existence, Hound of Baskerville is unfortunately a game for which there is good reason for its rarity: it is terrible. There are not enough 'game' elements to capture any gamer's attention for long: it is little more than a dressed-up "electronic...
---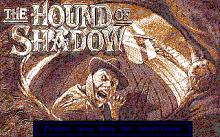 Hound of Shadow, The 1989
A text adventure game set in HP Lovecraft themes in 1920's. The game's character generation routine was unusual. It was an ambitious project that was meant to carry over to a game series called "Timeline" which never happened. You had to guide the character's career through WWI, professions, as he...
---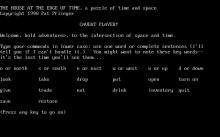 House at the Edge of Time, The 1990
When your eccentric uncle dies he leaves behind his vast fortune to you. The catch? You've gotta spend one chilling night at his Pseudo-Tudor-Greco-Gothic-Byzantine mansion. The other catch? Well it seems that the laws of space and time don't really apply within its walls. As you roam around his house...
---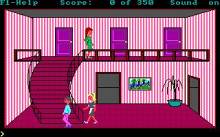 Hugo 2: Who Done It 1991
This time help Hugo and Penelope solve a murder mystery in Hugo's uncle's mansion. ...
---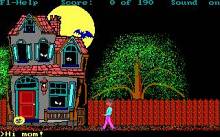 Hugo 3: Jungle of Doom 1992
Hugo III: Jungle of Doom is the third and final installment in the EGA adventure series Hugo. The game features the existing engine in previous Hugo games along with some new features. These include a turbo button, and a "hints" feature. In this game Hugo and his girlfriend Penolope crash...
---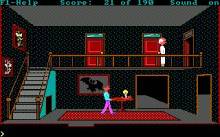 Hugo's House of Horrors 1990
You are Hugo and you have to save your girlfriend, who had went to babysit a baby in a haunted house. Gameplay is similar to traditional Sierra-style adventures. ...
---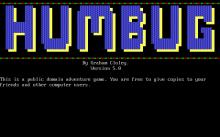 Humbug 1990
You might be mistaken for thinking that the "treasure hunt in a mansion full of secrets" theme had been played out -- if not in text adventures, then surely in interactive CD-ROMs. And yet here is a text adventure that puts us squarely in that familiar setting, but one which...
---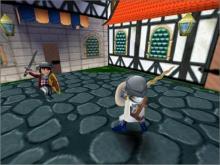 Hype: The Time Quest 1999
Hype is a brave and noble little knight. As this game is set in a world based on the popular PlayMobil toys and dolls, Hype is also a cute little action figure. The trouble begins when the malicious Black Knight casts a spell to send Hype back in time. Plenty...
---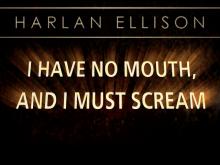 I Have No Mouth and I Must Scream 1995
A giant war computer in the center of the earth has been turned on. It can think and more importantly, kill. It causes a war. The final war. It was built to destroy the enemy. The enemy is us. The only problem with the war-happy computer god is that it destroys...
---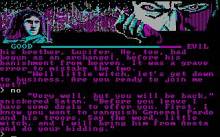 I, Damiano 1985
An interactive fiction game based on a Bantam fantasy novel by R.A. MacAvoy, this was released at a time when book publishers were dipping their toes into the text adventure game market. You play as a young warlock named Damiano Delstrego in a fantastical version of the Italian Renaissance. The...
---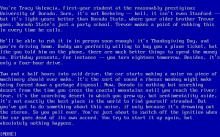 I-O: Jailbait on Interstate Zero 1997
When I first started up I-0, I didn't know what to think of the game. It starts in the front seat of your fantastic new car, which has broken down on the way home to celebrate Thanksgiving. The game has a gimmick, or rather, two gimmicks. The first one would...
---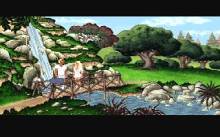 Igor: Project Uikokahonia 1994
Igor, a college student, wants to date the most beautiful girl of his school. Instead he discovers a criminal plot he has to investigate. The game offers classic 2D point-and-click adventure gameplay. There are actions buttons near the bottom of the screen, as well as an inventory. ...
---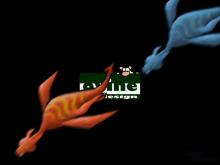 Imogen 2003
"One of the best fanmade remakes ever made, Imogen is a great Windows version of a huge, and highly underrated, adventure/puzzle gem from Michael St. Aubyn of Micro Power. As the remake authors describe, ""Imogen is an animated adventure game in sixteen sections; Each section contains a number of puzzles...
---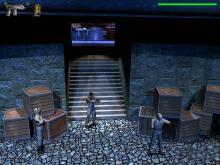 In Cold Blood 2001
In Cold Blood is a three-CD adventure into a world of political intrigue and conspiracy set in Volgia, USSR. You take the role of Britain's MI6 agent John Cord, who, at the request of the CIA, is searching for a missing agent. Gameplay is designed to take about 60 hours...
---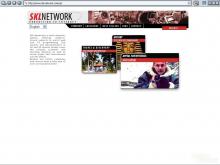 In Memoriam (a.k.a. Missing: Since January) 2003
Missing is a graphic adventure that invites players into the mind of a serial killer. The game's story begins with Jack Lorski, a journalist who had been investigating a series of gruesome murders but who has recently disappeared. The only useful trace of the missing man is a CD-ROM delivered...
---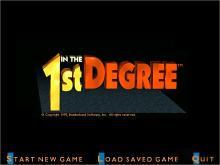 In the 1st Degree 1995
High production values in this game don't mean expensive location shots or big name stars. Instead, the creators of this interactive, story-intensive drama used their resources wisely, developing a good, solid script and thoughtfully crafting the interaction to create a sense of realism unrivaled in this genre. Because of the distinct...
---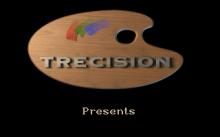 In The Dead of Night 1995
In this game you are private investigator Tom Scool. You have been hired by a dishonest jewel collector to sneak into a famous actress' chalet, posing as the double of well-known thriller writer Eric Wells, and to steal her precious gem "Vesnú". But the actress was killed by one of...
---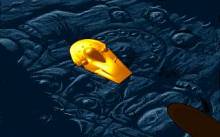 Inca 1992
You are a space pilot who can travel through time. Now your mission is to land in South America at the time of the European invasion, and find the mysterious treasure of the great Inca civilization. Inca is a game that combines adventure and action, or to put it more correctly,...
---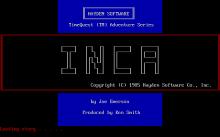 Inca (Hayden) 1985
Given that it is one of the rarest commercial text adventures in existence, it is disappointing that Hayden Software's Inca is unfortunately not a very good game. A banal treasure hunt that could have been Infidel with - well, Michael Berlyn and Infocom's powerful parser. It is even worse than...
---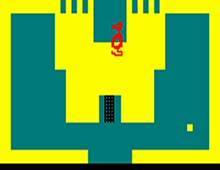 Indenture 1995
A DOS clone of the famous Atari 2600 game Adventure. Your goal is to return the golden chalice to the yellow castle. In your way are locked castle gates, a bat, and several dragons who would like nothing better than to eat you alive. Just like in Adventure you start...
---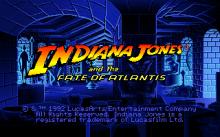 Indiana Jones and the Fate of Atlantis 1992
Guide archeologist-adventurer Indiana Jones in 1939 as he attempts to discover and explore the lost continent Atlantis. Hot on his heels are Nazi agents, who wish to unleash the powers of Atlantis against an unsuspecting world. During your adventure, you will fight off plenty of Nazis, but you will also...
---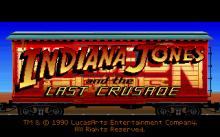 Indiana Jones and The Last Crusade 1988
Based on the film of the same name, Indiana Jones and the Last Crusade pits you against Nazis, the Luftwaffe, mercenaries, traitors and spies in a race to locate the Holy Grail in an effort to keep it out of the hands of the world's archfiend, Adolph Hitler. This graphic...
---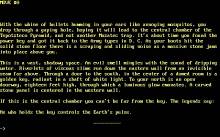 Indiana Jones in: Revenge of The Ancients 1987
Hack your way through the steaming, tangled Mexican jungle. Fight off the onrush of vertigo as you grope through the treacherous, tunnel maze in the treasure-laden Tepotzteco Pyramid. Tighten your grip as you dangle from the wing of an airborne World War I DeHavilland. Whatever it takes, INDIANA JONES, you...
---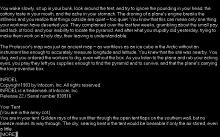 Infidel 1983
You've been marooned by your crew in the vast wasteland of the Egyptian Desert. The burning heat causes you to think you are a brave explorer of fortune, but you have already been branded an Infidel. You are more likely to starve to death than finding the gold and riches...
---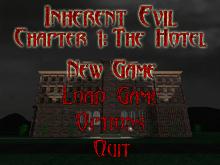 Inherent Evil: The Haunted Hotel 1999
Your parents were brutally murdered (or were they?) 20 years ago in the hotel they owned -- the Reed Hotel. Fortunately, you and your brother escaped the clutches of the murderer but now your brother has returned to the hotel with designs on restoring and re-opening it. As fate would...
---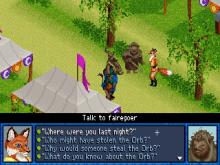 Inherit the Earth: Quest for the Orb 1994
Inherit the Earth: Quest for the Orb was an adventure game originally developed by The Dreamers Guild and released for DOS in 1994. In 2003, Wyrmkeep Entertainment acquired the rights to republish the game and updated it for Windows compatibility. The re-release also included a new digital audio score of...
---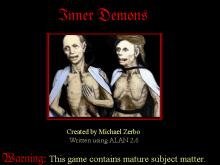 Inner Demons 1996
Inner Demons is a shareware text and graphics adventure game designed for entry level players of games of this type. It comes with the warning that it contains graphic descriptions of violence and may not be suitable for young children. The player is put into the mind of a madman and...
---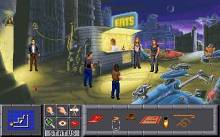 Innocent until Caught 1993
Innocent until caught is a graphic adventure game with an icon-based point-and-click interface. Jack T. Ladd is a thief, his hunting-ground is the whole galaxy, and at the moment, he's in big trouble. He's got 20 days to pay his taxes - or else the interstellar tax agency will hunt him...
---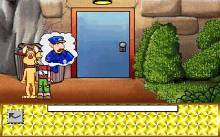 Inspector Gadget 1992
Dr. Claw has kidnapped UN members and replaced them with his robots. Your mission is to find and rescue these UN members, who are being held captive around the globe, then return to the UN building to save the world. This is an adventure game made for children, so its difficulty...
---