Adventure Games #21
Search a Classic Game: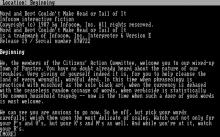 Nord and Bert Couldn't Make Head or Tail of It 1987
See if you can cut the mustard with your use of idioms, those commonly-used expressions that don't really make any sense on their own. Or try to hit the nail on the head with the right cliche. Be nimble and be quick when you come across a gadget that's jacketed...
---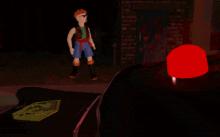 Normality 1996
At first glance, Normality looks like an "idiotic" or "dumb" game. The box features a teenage punk, Kent, on it and it's littered with immature remarks and phrases. It just doesn't appear to be a serious game at all. But all these ideas are thrown out the window once you...
---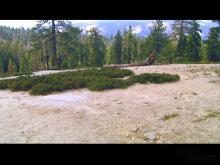 Obsidian 1997
A classic. That's what it is. Obsidian may be the most innovative, imaginative puzzle adventure ever conceived. It will plunge you into an Orwellian dream of bureaucratic lunacy. All its elements contribute to a coherent, high satire that might just elevate the game into the realm of art. People either...
---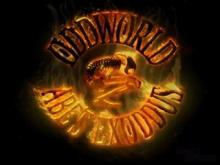 Oddworld: Abe's Exoddus 1998
It doesn't take long to figure out that Oddworld: Abe's Exoddus, the second installment in the cross-platform sensation known as Oddworld, was made by some very bizarre people. But, that's a good thing. Abe's Exoddus is weird -- really, really weird -- and for that very reason is a lot...
---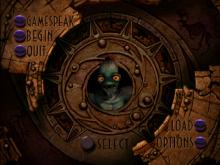 Oddworld: Abe's Oddysee 1997
As might be intuited by the very name of the game, Oddworld: Abe's Oddysee expresses the intent of the designers to create something a little bit different than the normal run of side scrolling epics. For anyone who thought that there wasn't anything new to add to this type of...
---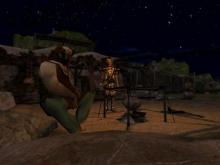 Odyssey: The Search for Ulysses 2000
Remember those text-based adventure games like Zork? Well, they live on! With 3D computer animations so accessible, it's relatively simple to wrap a graphic interface around a basic storyline, as evidenced by the multitude of DreamCatcher Interactive games. Case in point: Odyssey: The Search for Ulysses follows the adventures of...
---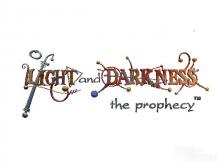 Of Light and Darkness: The Prophecy 1998
Of Light and Darkness is a real-time surrealistic adventure in which the player must take action to redeem the collective souls of a multitude of famous (or infamous) historical figures. More than 30 entities, ranging from Quechua, Mythic Godking of the high Andes (5000 B.C.) to the modern day mass...
---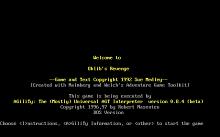 Oklib's Revenge 1992
Sergeant Oklib himself "volunteered" you to find the King's missing staff. You are off on a classic quest vowing that you'll find your way back and show Oklib just what you think of him for doing this to you! A fun, tongue-in-cheek IF that features a few funny lines and...
---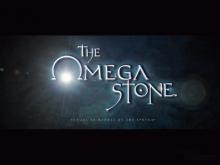 Omega Stone, The 2003
The sequel to Riddle of the Sphinx, The Omega Stone casts you as aide to noted archeologist Sir Gil Blythe Geoffreys, as you attempt to unravel the mystery surrounding an ancient scroll and the apocalyptic portent contained therein. To do so, you will have to visit mysterious sites spread across...
---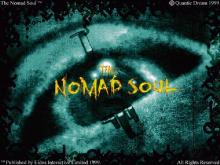 Omikron: The Nomad Soul 1999
It's curious to think about how often we see genuinely new, interesting things in the development of PC games these days. How many cliché titles there are that just redo that which has been done a few dozen (at best) times before, while adding absolutely nothing new to the genre....
---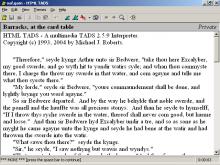 Once and Future 1998
Private Frank Leandro is killed in action in Vietnam but wakes up on the isle of Avalon in the days of King Arthur. There he is sent on a quest to retrieve famous artifacts from Arthurian legend and use them to save the future in this text-adventure game. ...
---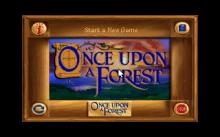 Once Upon a Forest 1995
Lots of games are made from movies and also movies made from games, neither often turn out very well in the translation though. Once upon a forest was first made as a movie but I never saw it so I can't really judge it. The game is about a number...
---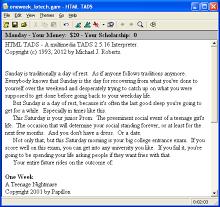 One Week 2001
Mark Silcox, competition organizer, says it all about this fun Choose-Your-Own-Adventure game that was entered in the 2001 the LOTECHComp: "[One Week is] a nicely-written rendering of the week in a teenaged girl's life leading up to the prom and a college entrance exam. Papillon gets the idiom of a fairly...
---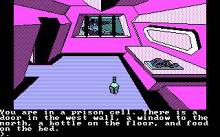 Oo-Topos 1987
While transporting a load of precious cargo for your homeworld of Earth, hostile aliens cause your ship to crash land on the planet of Oo-Topos and take you captive. Your goal is to bust out of prison, reclaim the ship's cargo, and perform the impromptu ships repairs necessary to get...
---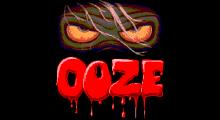 Ooze 1989
Ooze - a illustrated text adventure: Your uncle Chez Burger left you a house called Carfax Abbey, placed in a little town in the southeast of Salom's Lot. As Ham Burger you are heir to something evil and sinister on a frightening and exciting journey into the world of ghosts...
---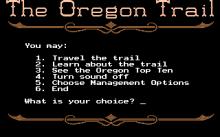 Oregon Trail, The 1990
As a covered wagon party of pioneers, you head out west from Independence, MI to the Willamette River and valley in Oregon. You first must stock up on provisions, and then, while traveling, make decisions such as when to rest, how much food to eat, etc. The Oregon Trail incorporates...
---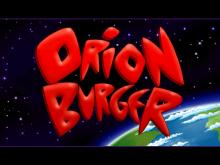 Orion Burger 1996
The intergalactic fast-food chain Orion Burger uses the services of an alien meat-supplier named Zlarg, who only cares for money and doesn't have much in a way of conscience. So his next genius plan is to use the inhabitants of the planet Earth, known as "humans", as a raw, protein-rich...
---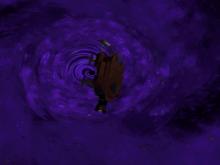 Orion Conspiracy, The 1995
The Orion Conspiracy is a futuristic adventure game set in the year 2160, when space travel is a common thing. The player controls the Irish man Devlin McCormack as he arrives at the deep space station Cerberus following the death of his son Danny. Initially he only intends to stay...
---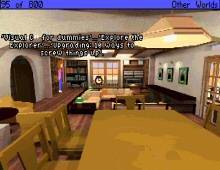 Other Worlds 2004
One of the longest freeware adventure games ever made, Other Worlds is a fun point-and-click adventure from Greece that boasts a sprawling gameworld, captivating plot, solid writing (inspired by Stephen King's Dark Tower series to boot), hundreds of mostly-logical puzzles, and interesting NPCs. You play Natalia, a 27 year-old woman...
---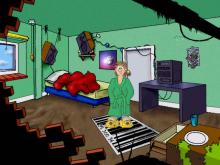 Out of Order 2003
One of the best freeware adventure games I have ever played, Out of Order is an excellent point-and-click adventure from Hungry Software. The premise is banal, but the game gets much more interesting later on: you play a 20-year-old loafer who one day finds his bedroom teleported far into .......
---
Out of This World (a.k.a. Another World) 1991
A botched nuclear experiment sends young physicist Lester Knight Chaykin on an inter-dimensional trip to a strange new world, one ravaged by earthquakes and inhabited by hostile aliens. Alone in an unfamiliar place, Chaykin will have to use his sharp intellect and quick-thinking skills to survive the many obstacles placed...
---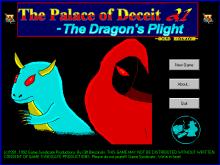 Palace of Deceit: Dragon's Plight, The 1992
The Palace Of Deceit: Dragon's Plight was the first release of one of Epic Megagame's lead game designers, Cliff Bleszsinski. He released it in 1991 as a shareware title under his self-owned game company, Game Syndicate Productions. Though the game never received much recognition among the thousands of other shareware...
---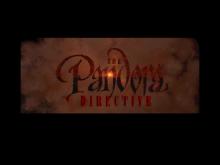 Pandora Directive, The 1996
The Pandora Directive follows on from Under A Killing Moon in providing an entertaining and absorbing interactive movie. Unlike many interactive movies that have a lot of video footage, The Pandora Directive gives the player plenty of opportunity for interaction. Access Software's virtual world engine allows the player to explore the...
---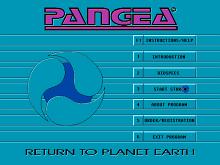 Pangea: Return to Planet Earth 1994
Not a "computer game" per se but more of an "interactive comic book," Pangea: Return to Planet Earth is one of the earliest releases of its kind prior to the rise of CD-ROMs. Other than Infocom's short-lived Infocomics series released in late 1980s, no developer has revisited the niche genre...
---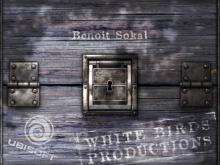 Paradise 2006
Ann Smith is going on an adventure -- whether she likes it or not. After her plane crash-lands on the border of an African country called Madargane, she finds herself missing most of her memories. Luckily, she also finds herself in the hospitality of the country's royal family. In Paradise,...
---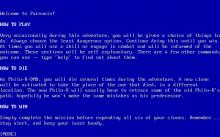 Paranoia 1993
A choose-your-own-adventure text game set in West End Games' dementedly Orwellian Paranoia dystopian sci-fi universe, this sardonic romp casts the player as Philo-R-DMD (and, as easy death prevails time and again, his six clones), Troubleshooter for the Computer. The assignment this time is a holiday season hum-dinger: GREETINGS TROUBLESHOOTER. YOU HAVE...
---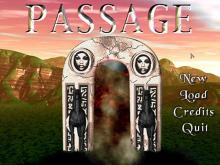 Passage: Path of Betrayal 2001
Passage: Path of Betrayal is a 3rd-person fantasy adventure in the tradition of the Sierra King's Quest games, totally controlled by mouse. During the opening movie, we get to know, what it's all about: Our hero Riff is dreaming a prophetic dream about an assault of dark and evil powers...
---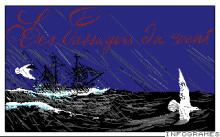 Passengers on the Wind 1989
Based on a French comic series from the 80's, by François Bourgeon, the game follows the series very closely. When the French Revolution is about to begin, Hoel and Isa find themselves in Brittany after a series of unfortunate events. They will face a thousand dangers, travel from the European to...
---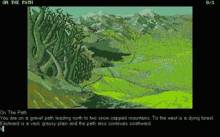 Pawn, The 1986
The aim of this interactive fiction with graphics is to escape from the land of Kerovnia, where strange occurrences are routine. The Roobikyoub dwarves have been banished from the kingdom, which is not good as they produce high-quality whisky. King Erik is not popular for this decision, as some feel...
---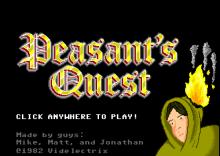 Peasant's Quest 2004
Peasant's Quest is a humorous, hugely entertaining 2D adventure that plays like Sierra's classic King's Quest games. Here is the official plot: "A real long time ago, in the peasant kingdom of Peasantry, some people lived... in fear. You are Rather Dashing, (a peasant wearing short pants) who returns from...
---