Adventure Games #32
Search a Classic Game: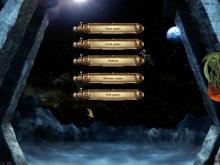 Voyage 2005
Players find themselves precariously orbiting Earth's greatest natural satellite in this adventure game inspired by the 1865 novel De la Terre à la Lune (From the Earth to the Moon), by seminal science fiction writer Jules Verne. In the role of the novel's lead character, scientist Michel Ardan, players will...
---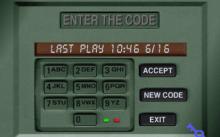 Voyeur 1994
For better or worst, the developer and publisher of Voeyur have raised the question of what constitutes appropriate content in family entertainment with the release of this title. Originally released for CD-I in 1994, the game has generated much controversy with its adult subject matters which no doubt has boosted...
---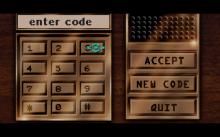 Voyeur II 1996
In Voyeur II you are a photographer who has moved into the wilderness to live in a cabin built on a canyon by your grandfather. Your grandfather used the cabin for hunting purposes until the anti-hunting regulation was passed. He then locked up his prized rifle and gave the cabin...
---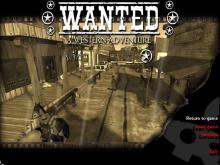 Wanted: A Wild Western Adventure 2003
Wanted: A Wild West Adventure tells the story of a white-hat-wearing cowboy named Fenimore Fillmore. Fenimore must rally local townsfolk to stand up against a wealthy land baron named Starek, who wants to take over the whole town. The lighthearted humor and gameplay style of Wanted may be reminiscent of...
---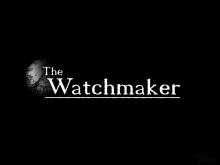 Watchmaker, The 2001
The Italian-produced mystery The Watchmaker is somewhat of an enigma in the realm of graphic adventures. The story is fairly solid, though sci-fi based, and the background and environments are quite beautiful in places, but the voice-acting, pace, gameplay, and interface conspire to set the entire production only slightly above...
---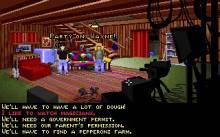 Wayne's World 1993
Wayne's World is an adventure game based on the movie with the same name. The game itself is a classic point and click adventure, and should not be confused with the platform game based on the movie. You play both Wayne and Garth, and you can switch between them at any...
---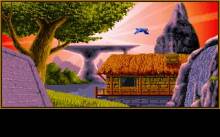 Ween: The Prophecy 1993
This point and click adventure takes a fantasy setting, in which you play a Wizard deemed to be 'good' taking on a less good one. To fulfill the prophecy you have been given in a limited time of 3 days, he must go on 3 quests, solving various puzzles along...
---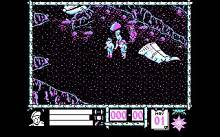 Where Time Stood Still 1987
While flying three members of the same family, your planes crash-lands in an area where it soon becomes clear that time has stood still - dinosaurs still roam the area, and the humans are primitive and carnivorous. Your task is to guide them to safety through the complex isometrically viewed...
---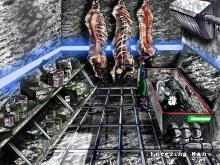 white chamber, The 2005
A young girl wakes to find herself inside a strange glowing coffin, in a dark room. Who is she? What is this place? Why is she here? As she explores the warped environment she finds herself trapped within, she must search for answers, all of which will lead her closer...
---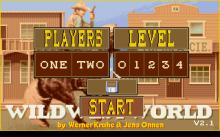 Wild West World 1992
Wild West World is a strategy game in which you build up an economic empire in the old west of the 1800's. Farming, ranching, mining, and hunting, are all methods for generating cash to buy land and build your economic empire. Employees of various trades must be hired, farms, ranches,...
---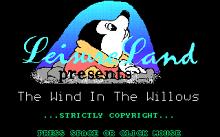 Wind in The Willows 1993
Wind in The Willowsis the second game in Leisuresoft's "Leisureland" series of adventure games aimed at kids ages 5 to 8 who are learning to read. Unfortunately, it suffers from obscure puzzles and annoying random elements that will make it an exercise in frustration for all but the most patient...
---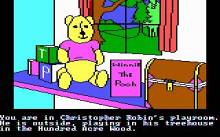 Winnie the Pooh: In the Hundred Acre Wood 1985
Early this morning, a strong wind went through the hundred acre wood and picked up many objects and scattered them about. It is your job to locate all the objects, determine who the proper owners are, and return them. You had better hurry though, before the wind returns again! Along...
---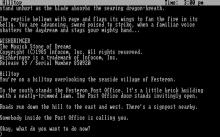 Wishbringer 1985
Although it's not widely realized, Wishbringer takes place in the Zork/Enchanter universe. The Festeron Town Library, where the Legend of Wishbringer book is checked out from is also the source of some of the documentation found in the Zork Trilogy. In Wishbringer, you begin as a mail clerk in the...
---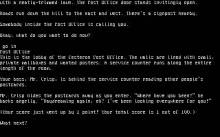 Wishbringer [Solid Gold] 1987
Have you ever made a wish and had it come true? Well, if not, that power is now granted to you in Infocom's 1985 text-based title, Wishbringer. Upon entering this wacky fantasy world you will notice that things are not always as they seem in the quaint little town of...
---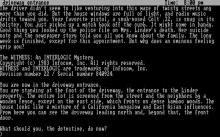 Witness, The 1983
In The Witness, you are a police detective working near Los Angeles. The year is 1938, and on this stormy February night a wealthy but frightened man has asked you for protection. In spite of your best efforts, a death will occur, and you will have twelve hours to solve...
---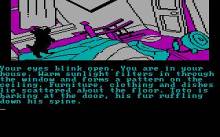 Wizard of Oz 1985
Based on the famous novel by L. Frank Baum, The Wizard of Oz places the player in the role of Dorothy Gale who is transported by a cyclone to the magical world of Oz. Accompanied by her dog Toto, a Scarecrow, a Tin Woodman and a Lion, she tries to...
---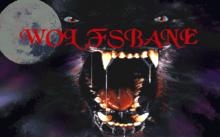 Wolfsbane 1995
In this point 'n click adventure game you play the role of a merchant who is travelling at night, when he gets attacked by a werewolf and survives. But his near escape from death comes at a price, when he finds out he's cursed to turn into a werewolf himself....
---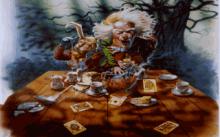 Wonderland 1990
Based on Lewis Carroll's classic novel, Wonderland gives players the opportunity to experience Alice's dream for themselves, in this large and detailed adventure game. ...
---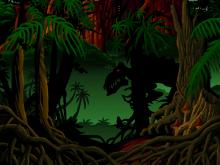 Woodruff and The Schnibble of Azimuth 1995
After a devastating atomic war, the world population was nearly annihilated, and the survivors had to hide deep underground. In the meantime, a peaceful race of human-like creatures, the boozooks, populated the Earth. After the humans ascended to the surface again, they started a bloody war against this race. The...
---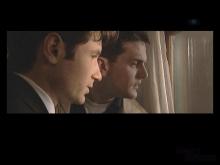 X-Files Game, The 1998
The The X-Files is a really remarkable piece of entertainment software. You play the role of Craig Willmore, an FBI agent assigned with the urgent task of tracking down missing agents Fox Mulder and Dana Scully. The entire game is played via video footage that has the same quality look...
---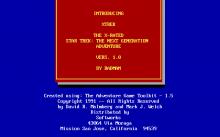 Xtrek 1991
Xtrek is a text adventure that originated from Star Trek-based erotic fan fiction, leading to the emergence of a genre sometimes referred to as "adult interactive fiction" (AIF). The player controls a male Ensign named Marty Stu, a fresh Star Fleet Academy graduate, assigned to temporary duty on board the...
---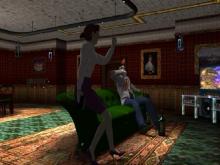 Y2K: The Game 1999
It is December of 1999 and Buster Everyman has just won the lotto. He decides to buy a fully computerized mansion. Apparently he has complete faith that everything will work come 12:01 January 1, 2000. Y2K The Gameopens with Buster and his girlfriend,Candacepreparing to celebrate the new year. Busterhas just guzzled...
---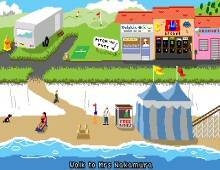 Young Gabriel King Chronicles, The 2005
The Young Gabriel King Chronicles and Saturday School are two excellent short (20-30 mins.) adventure games created for the "One Room, One Week" AGS competition in April 2005. Although both games take place on a single screen, the authors managed to craft interesting puzzles and crisp graphics in that space....
---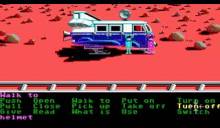 Zak McKracken and the Alien Mindbenders 1988
Zak McKracken is a tabloid reporter (and not a very good one at that). Based upon a psychadelic dream, Zak one day realizes that something is wrong -- Space Aliens are dumbifying the general public through the telephone system. Zak must stop this, but he can't do it alone. After...
---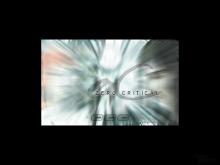 Zero Critical (a.k.a. Satin Rift) 1998
Zero Critical could be seen as a sequel or follow-up to Symbiocom, another game by Istvan Pely Productions, on the basis of the storyline that includes the crash and disappearance of the Majestic and the inclusion of Symplants. However, in form and content, the games are not similar. In Zero Critical,...
---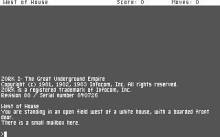 Zork 1 1989
Released in 1980, Zork I: The Great Underground Empire launched Infocom into almost a decade of prominence in the text adventure game arena. Starting from west of a white house in an open field, you explore the game's underground caverns to find and retrieve 19 treasures, while contending with a...
---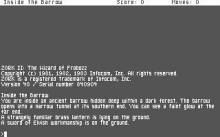 Zork 2 1989
Zork II: The Wizard of Frobozz is a text adventure, a sequel to the classic first Zork. Once again, the game is set in the Great Underground Empire, but this time the main goal is to face off against the titular Wizard. Like its predecessor, Zork II plays like any...
---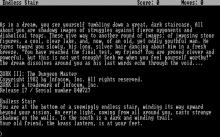 Zork 3 1989
Zork III: The Dungeon Master is the final game in Infocom's Zork text adventure game trilogy. Part of Infocom's attempt to convert their original PDP-10 mainframe Zork game into commercial products, this game includes puzzles and locations from Zork that could not be included in Zork I or Zork II...
---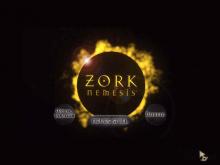 Zork Nemesis: The Forbidden Lands 1996
Zork Nemesis is the first Zork game to incorporate graphics -- previous Zork games eschewed graphics for pure text-based adventures. Zork Nemesis features a full 360° 3D engine as well as an involved story. Players investigate the mysterious disappearance of four alchemists and explore the abandoned Temple of Agrippa. The...
---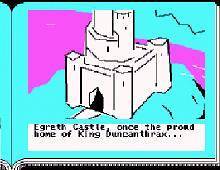 Zork Quest 1: Assault on Egreth Castle 1988
The Egreth Castle, once the royal abode of the proud king Duncanthrax, has now become a terrifying, haunted place. Trolls, hobgoblins, and night gaunts have turned the castle into their permanent residence. On top of that, an evil, insane, and powerful wizard is controlling everything that happens in and around...
---