Adventure Games #20
Search a Classic Game: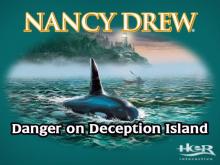 Nancy Drew: Danger on Deception Island 2003
This second 2003 release in Her Interactive's highly respected point-and-click adventure series finds the famous young sleuth on a trip to the San Juan islands, invited for a whale-watching excursion by an acquaintance named Katie. Soon after her arrival, Nancy finds the small local village alive with excitement over lone...
---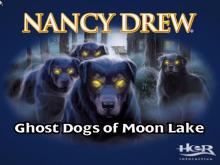 Nancy Drew: Ghost Dogs of Moon Lake 2002
The seventh title in Her Interactive's amateur sleuth series, Nancy Drew: Ghost Dogs of Moon Lake finds the heroine involved in a mystery rivaling the classic Sherlock Holmes caper, The Hound of the Baskervilles. Instead of a single dog from Dartmoor, though, Nancy has her hands full tracking a pack...
---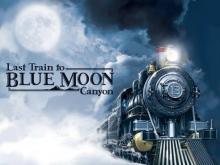 Nancy Drew: Last Train to Blue Moon Canyon 2005
In this point-and-click adventure, Nancy Drew joins her old friends, Frank and Joe Hardy, to solve the century-old mystery of a haunted train. A well-known socialite has invited the greatest sleuths of the day to take a ride on a famous old passenger train with a disturbing history. The train...
---
Nancy Drew: Message In A Haunted Mansion 2000
There is nothing particularly original about Nancy Drew: Message in a Haunted Mansion, as it plays very similar to other mystery adventures of this type. Players simply use the mouse to move a cursor around the screen and click on various objects or people. This is not a drawback, as...
---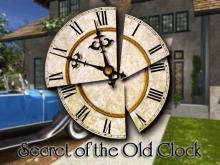 Nancy Drew: Secret of the Old Clock 2005
Supernatural abilities are inherently controversial. A person can't really prove he has ESP, for example, but it's pretty difficult to prove that he doesn't, as well. Add in a contested will, a Depression-era economy, and a town full of strangers, and Nancy Drew has some big challenges in front of...
---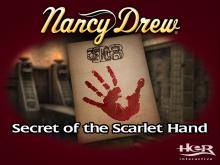 Nancy Drew: Secret of the Scarlet Hand 2002
Players assume the role of Nancy Drew and solve the Secret of the Scarlet Hand in the sixth point-and-click mystery from Her Interactive. Nancy has landed an internship serving as deputy curator at the Beech Hill Museum in Washington, D.C., which specializes in ancient Maya culture. The museum has been...
---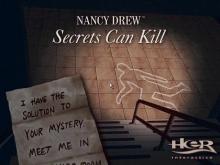 Nancy Drew: Secrets Can Kill 1998
Nancy Drew: Secrets Can Kill is a graphic adventure played out in detailed interactive 3D environments. This two-CD murder mystery is based on the Nancy Drew character first seen in Edward Stratemeyer's novels, written under the pen name Carolyn Keene. As Nancy, aged 17 or 18, you navigate using a...
---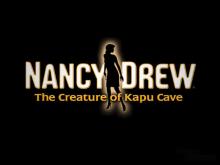 Nancy Drew: The Creature of Kapu Cave 2006
The 15th installment of the Nancy Drew series features a trip for Nancy to the tropical climate of Hawaii. Nancy Drew: The Creature of Kapu Cave begins as Nancy travels to Hawaii to be a research assistant for Dr. Quigley Kim, but soon she discovers from gossip and an outright...
---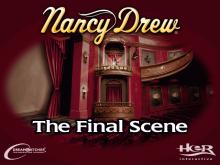 Nancy Drew: The Final Scene 2001
Time is of the essence in this Nancy Drew story, fifth in the series of 3D graphical adventures from Her Interactive that has players guide the young sleuth to solve interactive mysteries. One of Nancy's friends has been kidnapped and is being held in somewhere in a run-down old playhouse....
---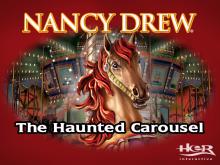 Nancy Drew: The Haunted Carousel 2003
Nancy Drew has been invited to the Jersey shore to investigate strange incidents at the Captain's Cove Amusement Park. A horse was stolen from the carousel, then the roller coaster lost power. Now the merry-go-round seems to be running by itself in the middle of the night. Nancy must interview...
---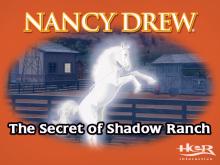 Nancy Drew: The Secret of Shadow Ranch 2004
The teen sleuth saddles up and sets out to solve a Wild Western mystery in this graphic adventure from Her Interactive, based on the best-selling Nancy Drew novel to date. When Nancy's vacation to an Arizona cattle ranch is interrupted by a visit from what appears to be a ghostly...
---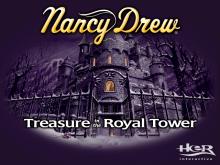 Nancy Drew: Treasure in the Royal Tower 2001
This fourth installment in Her Interactive's popular point-and-click Nancy Drew series finds the resourceful young sleuth on a skiing holiday at Wickford Castle, an old resort built in the 1920s. When a blizzard hits and Nancy and her companions become snowed in, there's not much to do but explore the...
---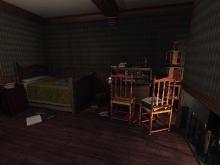 Necronomicon: The Dawning of Darkness 2001
In this dark horror game inspired by the writings of H.P. Lovecraft, you take on the role of William Stanton, living in Providence, RI, in 1927. The adventure starts when your friend Edgar Wycherly hands you a strange object accompanied by a cryptic explanation. You then learn from Dr. Egleton...
---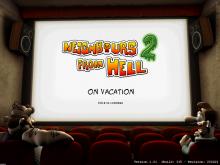 Neighbors from Hell: On Vacation 2004
The "Neighbors From Hell" reality TV series is back on the air, and it's up to the show's mischievous star to make sure it earns the ratings it'll need to stay there. Neighbors From Hell: On Vacation puts players in the role of an impish rogue named Woody who entertains...
---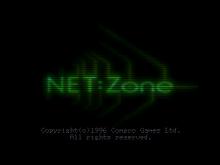 NET:Zone 1996
NET:Zone is a science fiction adventure set in the world of virtual reality. You play Newton, son of Zel Winters, the Managing Director of the CYCORP Corporation, who went missing a year ago. The police has returned your father's belongings and after cracking his VR Interface you find an SOS...
---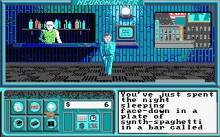 Neuromancer 1989
Neuromancer may very well be the first cyberpunk videogame. The idea of cyberpunk itself is not common among games as of this writing, and author William Gibson is one of the most influential people shaping the genre. This particular title is based on Gibson's novel of the same name. Neuromancer succeeds...
---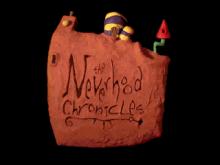 Neverhood, The 1996
Players take control of Klaymen as he sets out to save the world of Neverhood. A point-and-click adventure, The Neverhood features more than 60 puzzles, a variety of mysteries and hostile creatures. The game world was created using more than three tons of clay and includes over 50,000 animations. ...
---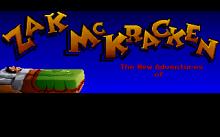 New Adventures of Zak McKracken, The 2003
The New Adventures of Zak McKracken is an excellent fanmade game that stars one of LucasArts' most beloved characters: the hapless reporter Zak McKracken. The game started seamlessly where LucasArts' game left off more than 14 years ago. No sooner than Zak came home from his harrowing save-the-world-from-aliens experience that...
---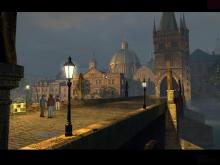 NiBiRu: Age of Secrets 2005
Ni Bi Ru: Age of Secrets is a graphic adventure, full of mystery and conspiracy, that spans interests in modern-day archeology, World War II Germany, and ancient Maya civilization. Players take the role of a young linguistics student named Martin Holan, who has been invited by his uncle to investigate...
---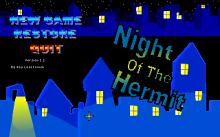 Night of The Hermit 2001
Night of the Hermit is a fan game based on Ron Gilbert's classic Monkey Island legacy. It is not the first game to attempt adding something to the Monkey Island universe, nor will it be the last one. There are probably hundreds of attempted LucasArts fangames trolling about on the...
---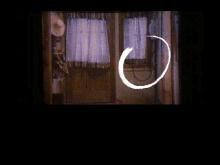 Night Trap 1994
Five girls go to a party to a nice house on a lakeside. Five girls disappear without a trace... Now another five girls go there, in order to spend the vacation with the Martins, the owners of the house, in particular with the lovely Ms. Martin. This time, you should...
---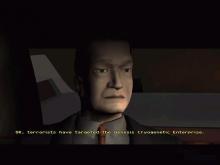 Nightlong: Union City Conspiracy 1998
Prepare for mysteries, puzzles, and intrigue in Nightlong: Union City Conspiracy. This release from Team 17 and Dreamcatcher puts the player in the role of the slick-talking, fast-thinking private detective Joshua Reev. The year is 2099 and you have been summoned by an old friend to aid him in investigating a...
---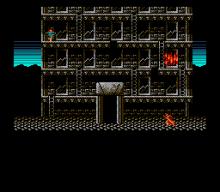 Nightshade 1992
As with most games that rely more on mind than might, the fighting sequences in Nightshade are the weakest part of the game. Nightshade jumps awkwardly, the sound effects of the punches connecting are weak, and the limited number of fighting moves are unimaginative. But fighting is not the reason...
---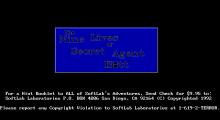 Nine Lives of Secret Agent Kat, The 1991
The Nine Lives of Secret Agent Katt is a role playing game with adventure and action elements mixed in. Your team consists of 4 spies, each with their own talents, tools and weapons: Kat (the leader), Tia, Roco and Mad Dog. Your primary mission: to recover stolen documents from a...
---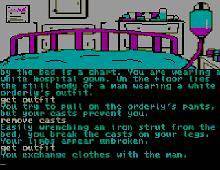 Nine Princes in Amber 1987
This interactive fiction game is based on Roger Zelazny's fantasy novels Nine Princes In Amber (1970) and The Guns of Avalon (1972). The game begins with you as Prince Corwin forced to compete against your eight scheming noble brothers and sisters for the throne of Amber at the center of the...
---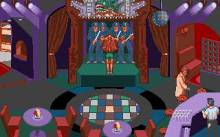 Nippon Safes, Inc. 1992
Nippon Safes, Inc. is the predecessor to Big Red Adventure, both being cartoon adventure games by Italian developer Dynabyte. As in its followup, here players take the role of three different heroes (though, opposite to Goblins series, one at time). They are Doug, the smart safe cracker; Dino, the strong,...
---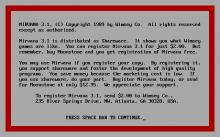 Nirvana 1989
The village of Lostwithiel, nestled at the foot of Bald Mountain, is fighting a curse put upon the land by Nirvana the Ice Maiden. At the end of every month one poor young man is bewitched by her and is never seen again. Arriving into the World of Wimsey, it...
---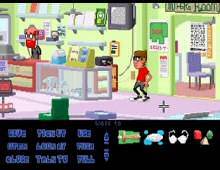 No-Action Jackson 2004
A freeware masterpiece that no adventure gamer should ignore, No-Action Jackson is a superb point-and-click freeware adventure game that could have been packaged in a box, stamped with LucasArts' logo, put on retail shelves, at which point I would gladly pay a full retail price for it. Yes, the game...
---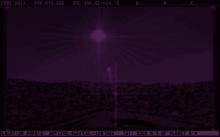 Noctis 2001
Noctis is a game that is very similar to Frontier: Elite II and its sequel, but it is also very different at the same time. While the Frontier series is focused on combat and trading, Noctis is more geared towards space exploration. Considering that Noctis seems to have been conceptualized...
---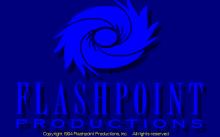 Noctropolis 1994
Noctropolis is an adventure game, with game mechanics that will be familiar to anyone who has ever played LucasArts' classic games or any other representative of the adventure game genre. You play the part of a character in a piece of "interactive fiction," and it's up to you to solve...
---