Adventure Games #11
Search a Classic Game: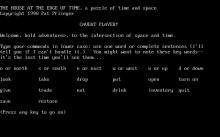 House at the Edge of Time, The 1990
When your eccentric uncle dies he leaves behind his vast fortune to you. The catch? You've gotta spend one chilling night at his Pseudo-Tudor-Greco-Gothic-Byzantine mansion. The other catch? Well it seems that the laws of space and time don't really apply within its walls. As you roam around his house...
---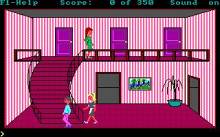 Hugo 2: Who Done It 1991
This time help Hugo and Penelope solve a murder mystery in Hugo's uncle's mansion....
---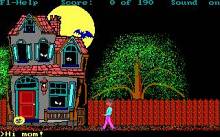 Hugo 3: Jungle of Doom 1992
Hugo III: Jungle of Doom is the third and final installment in the EGA adventure series Hugo. The game features the existing engine in previous Hugo games along with some new features. These include a turbo button, and a "hints" feature. In this game Hugo and his girlfriend Penolope crash...
---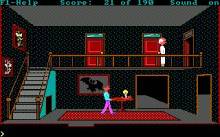 Hugo's House of Horrors 1990
You are Hugo and you have to save your girlfriend, who had went to babysit a baby in a haunted house. Gameplay is similar to traditional Sierra-style adventures....
---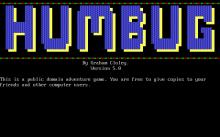 Humbug 1990
You might be mistaken for thinking that the "treasure hunt in a mansion full of secrets" theme had been played out -- if not in text adventures, then surely in interactive CD-ROMs. And yet here is a text adventure that puts us squarely in that familiar setting, but one which...
---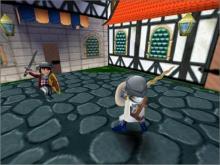 Hype: The Time Quest 1999

---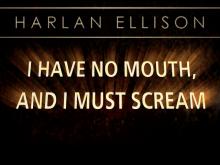 I Have No Mouth and I Must Scream 1995
The game is based on a collection of short stories by Harlan Ellison. After the Cold War, the computers of the USA, Russia and China take over the world and wipe out almost the entire human race. The Allied Mastercomputer (called AM) holds the last five humans as prisoners to...
---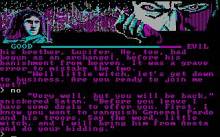 I, Damiano 1985
An interactive fiction game based on a Bantam fantasy novel by R.A. MacAvoy, this was released at a time when book publishers were dipping their toes into the text adventure game market. You play as a young warlock named Damiano Delstrego in a fantastical version of the Italian Renaissance. The...
---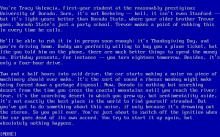 I-O: Jailbait on Interstate Zero 1997
You're Tracey Valencia, freshman at the University of Dorado. You're driving through the desert to be home for Thanksgiving, and your car breaks down. In this text adventure, you must do what you can to make it home....
---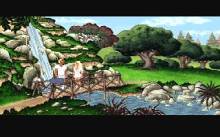 Igor: Project Uikokahonia 1994
Igor, a college student, wants to date the most beautiful girl of his school. Instead he discovers a criminal plot he has to investigate.The game offers classic 2D point-and-click adventure gameplay. There are actions buttons near the bottom of the screen, as well as an inventory....
---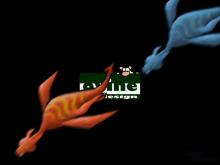 Imogen 2003
"One of the best fanmade remakes ever made, Imogen is a great Windows version of a huge, and highly underrated, adventure/puzzle gem from Michael St. Aubyn of Micro Power. As the remake authors describe, ""Imogen is an animated adventure game in sixteen sections; Each section contains a number of puzzles...
---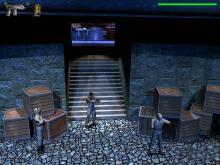 In Cold Blood 2001

---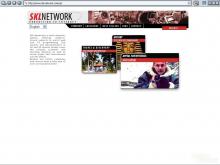 In Memoriam (a.k.a. Missing: Since January) 2003

---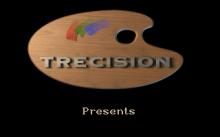 In The Dead of Night 1995
In this game you are private investigator Tom Scool. You have been hired by a dishonest jewel collector to sneak into a famous actress' chalet, posing as the double of well-known thriller writer Eric Wells, and to steal her precious gem "Vesnú". But the actress was killed by one of...
---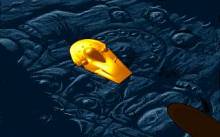 Inca 1992
You are a space pilot who can travel through time. Now your mission is to land in South America at the time of the European invasion, and find the mysterious treasure of the great Inca civilization.Inca is a game that combines adventure and action, or to put it more correctly,...
---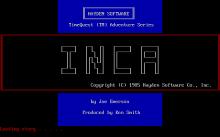 Inca (Hayden) 1985
Given that it is one of the rarest commercial text adventures in existence, it is disappointing that Hayden Software's Inca is unfortunately not a very good game. A banal treasure hunt that could have been Infidel with - well, Michael Berlyn and Infocom's powerful parser. It is even worse than...
---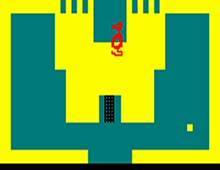 Indenture 1995
A DOS clone of the famous Atari 2600 game Adventure. Your goal is to return the golden chalice to the yellow castle. In your way are locked castle gates, a bat, and several dragons who would like nothing better than to eat you alive. Just like in Adventure you start...
---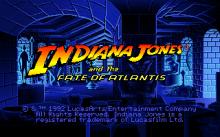 Indiana Jones and the Fate of Atlantis 1992
Indiana Jones is back! The great archaeologist and adventurer has to solve a grand mystery once again, aided by his trusty whip, his sharp wit, and his courage. A man who calls himself Mr. Smith is interested in a certain ancient statue. When the unsuspecting Indy hands it over to...
---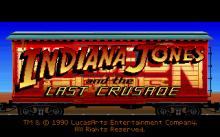 Indiana Jones and The Last Crusade 1988
It is 1938 and adventurer Indiana Jones is joined by his father on this quest, preventing Adolf Hitler from capturing the Holy Grail. He will have to deal with Nazi guards, the Luftwaffe and enemy spies as he tries to stop the tyrannical Nazi leader.The Graphic Adventure uses the same...
---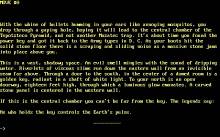 Indiana Jones in: Revenge of The Ancients 1987
Hack your way through the steaming, tangled Mexican jungle. Fight off the onrush of vertigo as you grope through the treacherous, tunnel maze in the treasure-laden Tepotzteco Pyramid. Tighten your grip as you dangle from the wing of an airborne World War I DeHavilland. Whatever it takes, INDIANA JONES, you...
---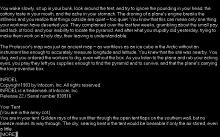 Infidel 1983
You've been marooned by your crew in the vast wasteland of the Egyptian Desert. The burning heat causes you to think you are a brave explorer of fortune, but you have already been branded an Infidel. You are more likely to starve to death than finding the gold and riches...
---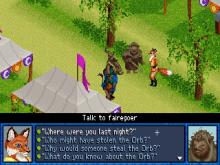 Inherit the Earth: Quest for the Orb 1994
In this game you are Rif, a young fox, who is falsely accused of stealing the magical orb of storms. This orb is capable of predicting when storms will arrive. Obviously this is important to farmers, but it is just as important to the boar tribe, for their supply of...
---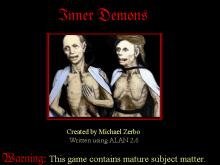 Inner Demons 1996
Inner Demons is a shareware text and graphics adventure game designed for entry level players of games of this type. It comes with the warning that it contains graphic descriptions of violence and may not be suitable for young children.The player is put into the mind of a madman and...
---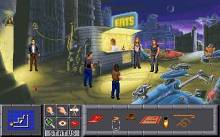 Innocent until Caught 1993
Innocent until caught is a graphic adventure game with an icon-based point-and-click interface.Jack T. Ladd is a thief, his hunting-ground is the whole galaxy, and at the moment, he's in big trouble. He's got 20 days to pay his taxes - or else the interstellar tax agency will hunt him...
---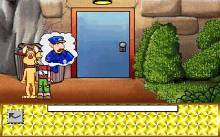 Inspector Gadget 1992
Dr. Claw has kidnapped UN members and replaced them with his robots. Your mission is to find and rescue these UN members, who are being held captive around the globe, then return to the UN building to save the world.This is an adventure game made for children, so its difficulty...
---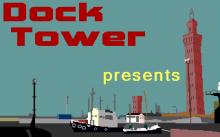 Invincible Island 2005
A polished remake of an oldie Spectrum ZX computer game, Invincible Island is a fun entry in Retro Remakes' One Switch Competition. The plot: an evil man named Xatro left seven parchments on Invincible Island, awaiting discovery by intrepid adventurer. To find the scrolls, you have to climb mountains, explore...
---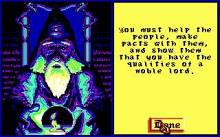 Iron Lord 1990
Iron Lord is an action/adventure in the middle ages, with hand-drawn graphics.After returning from journeys far away, you find your ancestral castle in ruins, and hear rumors that a huge army is marching towards your land. Your only hope is to raise an army and fight back, but after your...
---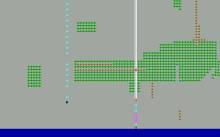 Island of Danger 1991
When the pirates of mad Emperor Louis the 30th capture your best friend Jean you must venture through to the 7th Island of Danger to rescue him. By using your heavily armed hovercraft you must blast through the seven islands by destroying the armed and armored missile towers.The ASCII graphic...
---
J.B. Harold in: Murder Club 1991
A detective simulator, you play the role of J.B. Harold, who must investigate the murder of a wealthy businessman and bring the murderer to court. You have to do all the work a real detective would do: find clues, gather evidence, interrogate suspects, establish the motive for the crime -...
---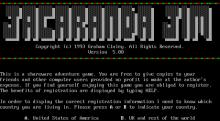 Jacaranda Jim 1987
Crashing your spaceship on a strange planet and formulating some sort of escape plan is a longstanding convention in science fiction literature, film and games. This game begins with Jacaranda Jim's spaceship crashing on Ibberspleen IV and there the conventions evaporate: his antagonists? A fleet of homicidal beechwood armchairs. It's...
---