Adventure Games #17
Search a Classic Game: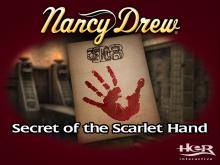 Nancy Drew: Secret of the Scarlet Hand 2002

---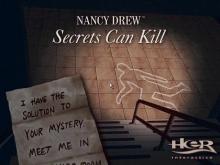 Nancy Drew: Secrets Can Kill 1998

---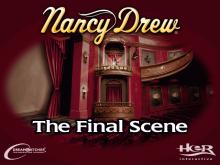 Nancy Drew: The Final Scene 2001

---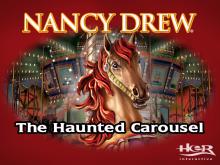 Nancy Drew: The Haunted Carousel 2003

---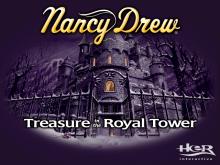 Nancy Drew: Treasure in the Royal Tower 2001

---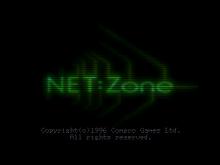 NET:Zone 1996
NET:Zone is a science fiction adventure set in the world of virtual reality. You play Newton, son of Zel Winters, the Managing Director of the CYCORP Corporation, who went missing a year ago. The police has returned your fatherís belongings and after cracking his VR Interface you find an SOS...
---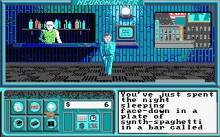 Neuromancer 1989
Based on the cyberpunk novel by William Gibson. In a grimy future, you play Case, a cyberspace cowboy who finds himself broke in Chiba City. Find yourself a laptop and the right software for it so you can hack into databases around the city to regain your access to cyberspace....
---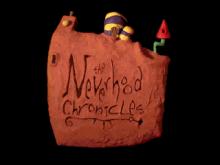 Neverhood, The 1996
You control the character Klayman and wake up in a room without any knowledge and on what has happened or what is going to happen soon. In each room you go to and of course the one you start in you will have to perform one or more things in...
---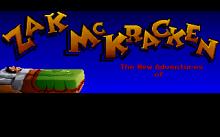 New Adventures of Zak McKracken, The 2003
The New Adventures of Zak McKracken is an excellent fanmade game that stars one of LucasArts' most beloved characters: the hapless reporter Zak McKracken. The game started seamlessly where LucasArts' game left off more than 14 years ago. No sooner than Zak came home from his harrowing save-the-world-from-aliens experience that...
---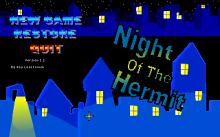 Night of The Hermit 2001
Night of the Hermit is a fan game based on Ron Gilbert's classic Monkey Island legacy. It is not the first game to attempt adding something to the Monkey Island universe, nor will it be the last one. There are probably hundreds of attempted LucasArts fangames trolling about on the...
---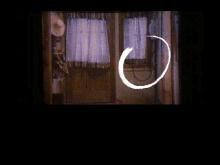 Night Trap 1994
Five girls go to a party to a nice house on a lakeside. Five girls disappear without a trace... Now another five girls go there, in order to spend the vacation with the Martins, the owners of the house, in particular with the lovely Ms. Martin. This time, you should...
---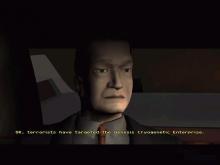 Nightlong: Union City Conspiracy 1998

---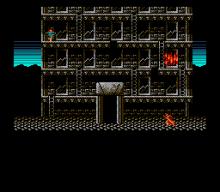 Nightshade 1992
Not to be confused with an isometric game of the same name for the Spectrum ZX computer, Nightshade is a highly underrated NES game from Beam Software/Konami (published under its Ultra Games label). The reason Nightshade wasn't a commercial success is probably at least partly due to the fact that...
---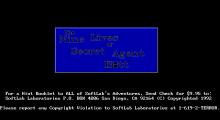 Nine Lives of Secret Agent Kat, The 1991
The Nine Lives of Secret Agent Katt is a role playing game with adventure and action elements mixed in. Your team consists of 4 spies, each with their own talents, tools and weapons: Kat (the leader), Tia, Roco and Mad Dog. Your primary mission: to recover stolen documents from a...
---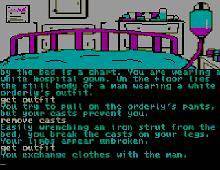 Nine Princes in Amber 1987
This interactive fiction game is based on Roger Zelazny's fantasy novels Nine Princes In Amber (1970) and The Guns of Avalon (1972).The game begins with you as Prince Corwin forced to compete against your eight scheming noble brothers and sisters for the throne of Amber at the center of the...
---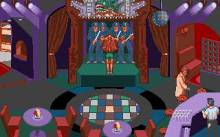 Nippon Safes, Inc. 1992
Nippon Safes, Inc. is the predecessor to Big Red Adventure, both being cartoon adventure games by Italian developer Dynabyte. As in its followup, here players take the role of three different heroes (though, opposite to Goblins series, one at time). They are Doug, the smart safe cracker; Dino, the strong,...
---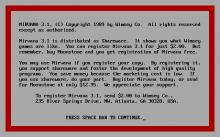 Nirvana 1989
The village of Lostwithiel, nestled at the foot of Bald Mountain, is fighting a curse put upon the land by Nirvana the Ice Maiden. At the end of every month one poor young man is bewitched by her and is never seen again. Arriving into the World of Wimsey, it...
---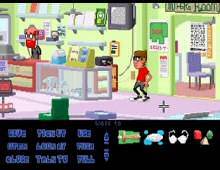 No-Action Jackson 2004
A freeware masterpiece that no adventure gamer should ignore, No-Action Jackson is a superb point-and-click freeware adventure game that could have been packaged in a box, stamped with LucasArts' logo, put on retail shelves, at which point I would gladly pay a full retail price for it. Yes, the game...
---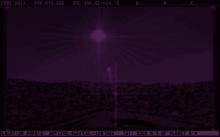 Noctis 2001
Noctis is a game that is very similar to Frontier: Elite II and its sequel, but it is also very different at the same time. While the Frontier series is focused on combat and trading, Noctis is more geared towards space exploration. Considering that Noctis seems to have been conceptualized...
---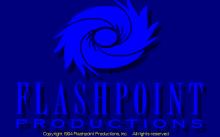 Noctropolis 1994
Noctropolis is an adventure game, with game mechanics that will be familiar to anyone who has ever played LucasArts' classic games or any other representative of the adventure game genre. You play the part of a character in a piece of "interactive fiction," and it's up to you to solve...
---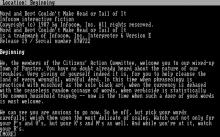 Nord and Bert Couldn't Make Head or Tail of It 1987
See if you can cut the mustard with your use of idioms, those commonly-used expressions that don't really make any sense on their own. Or try to hit the nail on the head with the right cliche. Be nimble and be quick when you come across a gadget that's jacketed...
---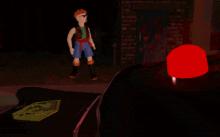 Normality 1996
Kent lives in the police state of Neutropolis where everyone and everything is supposed to be normal. But Kent doesn't want to be normal.In this 1st-person 3D animated graphic adventure (ala Tex Murphy, but more cartoony), you must elude the police and solve puzzles as you travel through the many...
---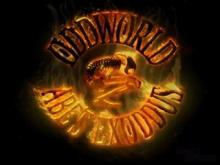 Oddworld: Abe's Exoddus 1998
Oddworld Abe's Exoddus, is the compelling and imaginative sequel to the original Abe's odyssey. You take on the role of an outcast, escapee from the prison of oddworld as you work your way through the game freeing your own kind, transforming into baddies such as hogs and flying hogs and...
---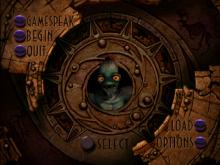 Oddworld: Abe's Oddysee 1997
Abe is a Mudokon, a member of a once prosperous race which has now been enslaved by the Glukkons, forced to work in their huge corporations. The food factories have found a new type of meat, delicious to all the inhabitants, though no one knows the recipe. Following his stomach,...
---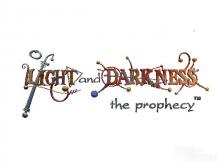 Of Light and Darkness: The Prophecy 1998

---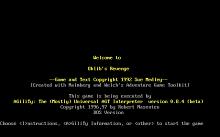 Oklib's Revenge 1992
Sergeant Oklib himself "volunteered" you to find the King's missing staff. You are off on a classic quest vowing that you'll find your way back and show Oklib just what you think of him for doing this to you! A fun, tongue-in-cheek IF that features a few funny lines and...
---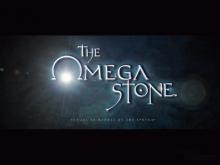 Omega Stone, The 2003

---
---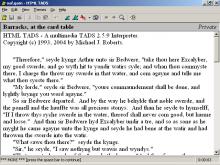 Once and Future 1998
Private Frank Leandro is killed in action in Vietnam but wakes up on the isle of Avalon in the days of King Arthur. There he is sent on a quest to retrieve famous artifacts from Arthurian legend and use them to save the future in this text-adventure game....
---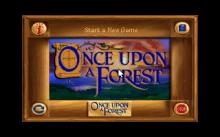 Once Upon a Forest 1995
Lots of games are made from movies and also movies made from games, neither often turn out very well in the translation though. Once upon a forest was first made as a movie but I never saw it so I can't really judge it. The game is about a number...
---