Adventure Games #12
Search a Classic Game: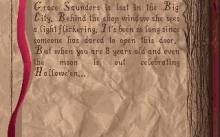 Jack in The Dark 1993
The player controls a little girl up, who is up against Jack, the main bad guy from Alone in the Dark 2.Jack in the Dark was a free Christmas-time promotion that you could download from BBSes; it was later included on the CD version of Alone in the Dark....
---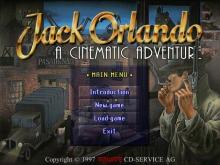 Jack Orlando 1997
Jack Orlando is a point-and-click game. The graphics are hand drawn. In the game you are Jack Orlando, a private detective in the 1930's in the US. He's got 48 hours to solve a murder. There are lots of people to speak to and there are more than 200 scenes...
---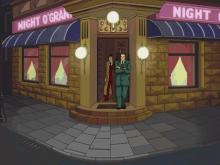 Jack Orlando: A Cinematic Adventure 2001

---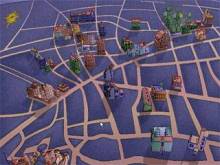 Jack The Ripper 1995
Back in 19th Century England, one man was able to kill and kill again without ever been caught. That man was Jack the Ripper. Now, the player is a Scotland Yard detective on the trail of this famous killer. He must converse with suspects, highlighting any important information that could...
---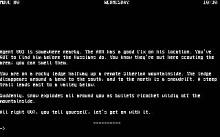 James Bond 007 in: A View to A Kill 1985
You are James Bond 007 and you must stop Max Zorin from destroying Silicon Valley and dominating the microchip market. If you fail, Max Zorin will flood Silicon Valley by creating a major earthquake. The gameplay is similar to Goldfinger but it doesn't follow the movie as closely. The game...
---
James Bond: The Stealth Affair (a.k.a. Operation Stealth) 1990
This game is a graphic adventure game with a point-and-click interface.My profession? I work in... well... the information business. Oh no, spy is such an ugly word. I prefer the term "special agent". No, I cannot talk about my mission, for obvious reasons. Only so much: You probably heard of...
---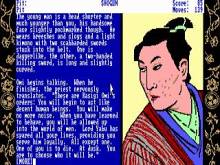 James Clavell's Shogun 1989
In this Infocom interactive adaptation of James Clavell's Shogun novel, you play John Blackthorne, the first Englishman to set foot on Japanese soil....
---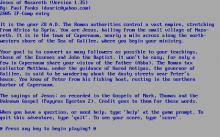 Jesus of Nazareth 2005
The classic text adventure game structure involves a treasure hunt of sorts, collecting exceptional or valuable objects and amassing them in some central repository. This is a game in much the same fashion, except that instead of objects, you recruit party members. Oh yes, and did I mention: it's 28...
---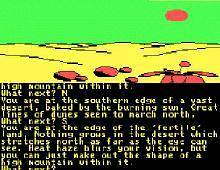 Jewels of Darkness Trilogy, The (a.k.a. Colossal Adventure, Adventure Quest, Dungeon Adventure) 1986
This is a collection of three previously-published Rainbird interactive fiction (with graphics) games. It contains:Adventure QuestColossal AdventureDungeon Adventure...
---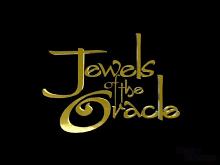 Jewels of the Oracle 1995

---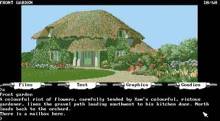 Jinxter 1988
Aquatania has recently become the land of misfortunes, due to a group of plotting witches. The task of finding five charms and a magic bracelet to put things right falls on you.And you need a change of luck, because events in this game often emphasise the slings and arrows of...
---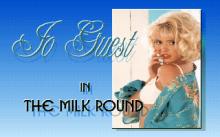 Jo Guest in the Milk Round 1994
Jo Guest in the Milk Round is another Interactive Girl Club game featuring a well-known British model: Joanne Guest. The game is played as a mouse-driven adventure and the plot has much in common with other IGC titles. The player, as a sudden substitute for his milkman friend, has to...
---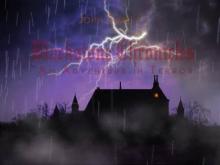 John Saul's Blackstone Chronicles: An Adventure in Terror 1998

---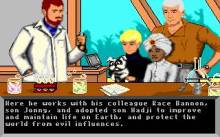 Jonny Quest 1993
Jonny Quest is an action-adventure game with beat-em-up sequences.This game is based on the Hanna-Barbera animation series The Adventures of Jonny Quest of 1964. Jonny is bright young fellow with a talent for judo-fighting, defeating evil creatures and generally doing heroic things normally not suited for 14-year-old boys. When mayan...
---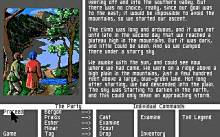 Journey 1989
You play the role of an apprentice food merchant, travelling with a party of four adventurers in this fantasy game. Unlike other Infocom games, this one requires no typing; the game interface provides you with a multiple choice of actions that you select in order to make the story progress....
---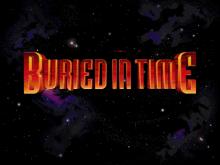 Journeyman Project 2, The: Buried in Time 1995

---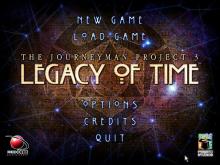 Journeyman Project 3, The: Legacy of Time 1998

---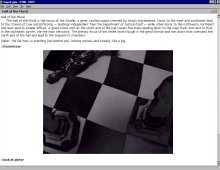 Kaged 2000
Kaged is a stylish, superbly written game of alternate history that is a worthy winner of the 2000 Interactive Fiction Competition. After impressing the judges with science fiction thriller Babel, Ian Finley returns with an excellent futuristic vignette that is strongly reminiscent of George Orwell's classic "big brother" novel 1984,...
---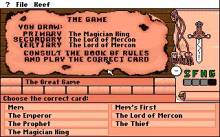 Keef The Thief 1989
You play Keef the Thief, a promising young thief who finds himself on the outskirts of the Mercon the Merchant City. Considering the penalty of thievery is the removal of certain body parts, our young hero must be careful in his profession and ultimately (among others) train himself to access...
---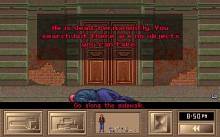 KGB (aka Conspiracy) 1992
It is August 1991, the USSR has only a few days left before its tremendous collapse and KGB officer Maksim Rukov has been moved, without explanation, to the newly formed Department P which investigates KGB corruption and roots out possible double-agents and traitors.Sent to investigate the mysterious death of a...
---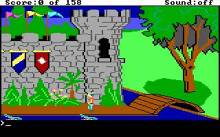 King's Quest 1 1986
King's Quest is an adventure game where you play Sir Graham, a brave knight who is sent on a quest to retrieve three treasures that were stolen by deception and stealth: a shield that protects its bearer from invaders, a mirror that foretells the future, and a treasure chest that...
---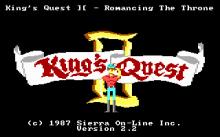 King's Quest 2: Romancing the Throne 1987
After having recovered the three treasures, King Graham has been crowned king. Now having needing a queen for companionship, Graham searches the land for a maiden, but to no avail, so he turns to the magic mirror for help. The mirror shows him a beautiful girl locked away in a...
---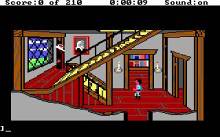 King's Quest 3: To Heir is Human 1986
The king and queen gave birth to two children, Alexander and Rosella, and the kingdom was once peaceful. It wasn't long until Alexander was snatched from his crib and things started to take a turn for the worse. A three-headed dragon threatens the ever-peaceful Daventry, and requires a maiden to...
---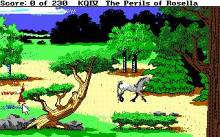 King's Quest 4: The Perils of Rosella 1988
King Graham and Queen Valanice were glad to have their children back. Graham thinks that it is time to pass onto them his old adventurers' hat. When he throws it across the room, he suffers a heart attack and collapses on the floor, and he is carried off to bed....
---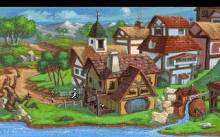 King's Quest 5: Absence Makes the Heart go Yonder 1990
While it was a beautiful sunny day, King Graham decided to go out for a walk in the woods and hope that everything is normal when he got back. However, while he was gone, an evil wizard called Mordack uses a spell to warp his castle out of Daventry, along...
---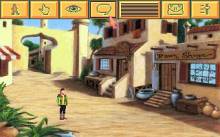 King's Quest 6: Heir Today, Gone Tomorrow 1992
In King's Quest VI, you play the role of Prince Alexander, as he desperately searches for Princess Cassima of the Land of the Green Isles, who is being held against her will by her captor, Vizier Abdul Alhazred. To successfully help him, he must travel between the Land's four islands...
---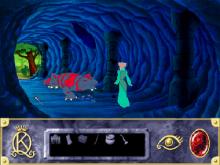 King's Quest 7: The Princeless Bride 1994
Play as both Rosella and Queen Valanice in this seventh installment in the King's Quest saga. As Rosella seeks the love of her life, Queen Valanice tries to rescue her from the land they have discovered themselves in. Play as each of them in alternating chapters as the story unfolds....
---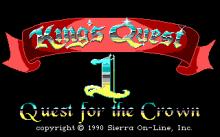 King's Quest I: Quest for the Crown VGA 1990
A complete rework of the original King's Quest, using Sierra's 16-color SCI game interpreter. Graphics were remade, and new music was added.Fans' opinions of the results vary....
---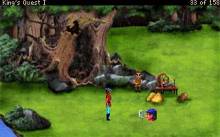 King's Quest: Quest for the Crown VGA 2001
VGA remake of the game made by AGD Interactive, a company made up of fans of the quest genre. And thus the greatest adventure saga of all time has been reborn.King's Quest: Quest for The Crown takes place in the land of Daventry, where you (Sir Graham) are called before...
---
Kingdom II: Shadoan 1996
This is the sequel to Kingdom: The Far Reaches. Many years ago, the wise Mobus broke a powerful amulet called "The Hand" in 5 pieces in order to protect it from getting into the hands of his evil brother Torlock. These pieces were sent to the far corners of the...
---