Adventure Games #27
Search a Classic Game: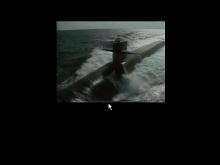 Silent Steel 1995
The problem with most of the new interactive movies is that their dialogue is so incredibly lame: shallow comic-book exhortations punctuated by wheezy gumshoe tough talk. This is decidedly not the case with the "cinematic strategy adventure" Silent Steel. In spades. Penned by Hollywood screenwriter Chuck Pfarrer (Navy SEALS, Hard...
---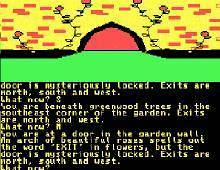 Silicon Dreams Trilogy, The (a.k.a. Snowball, Eden, Worm in Paradise) 1987
This interactive fiction game is a trilogy of the Level 9's adventures Snowball, Return to Eden, and Worm in Paradise. These had previously been released for some but not all of these systems. Silicon Dreams can be played as three separate games, but to obtain the maximum number of points, you...
---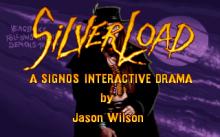 Silverload 1995
Somewhere in the Old West lies Silverload, an old mining time. It has once been a vibrant, silver boom-town, but now it has become a ghost town, surrounded by perpetual storms. The town's decline has started with a disastrous earthquake, but it may also be caused by an Indian curse,...
---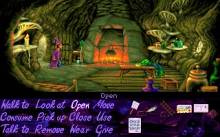 Simon the Sorcerer 1993
Simon is just an ordinary boy in an extra-ordinary world. A world in which he must rescue Calypso the Wizard by embarking on a long challenging quest. The game is a point-and-click adventure, using a typical interface with words such as 'Use', 'Open', 'Walk To' (unlike Lucasarts' SCUMM games a simple...
---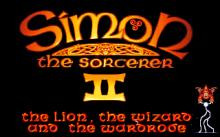 Simon the Sorcerer 2: The Lion, the Wizard and the Wardrobe 1995
So if you were Adventuresoft, what would you do? You have a successful first part of a series that has become popular with people all over the world, you have already hyped up the sequel with the end sequence of the first game, and you probably have a far more...
---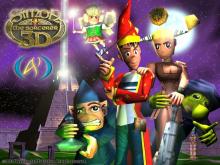 Simon the Sorcerer 3D 2002
This third Simon the Sorcerer adventure moves the series to 3D, serving up polygonal representations of the under-appreciated pointy-hatted teenage wizard and the worlds he lives in. In spite of the new look, this release stays true to the gameplay that made preceding games popular, featuring lots of puzzles, character...
---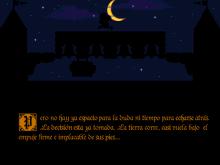 Sir Fred 2005
Sir Fred is an excellent SVGA remake of one of the best Spanish games ever made for the 8-bit MSX platform.This version for Windows-based PC features great graphics and the same addictive gameplay as the original arcade-adventure. From the website: "In classic arcade-adventure style, Sir Fred has to collect object...
---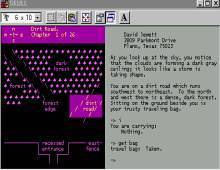 Skullduggery 1986
Skullduggery is a decent IF game that offers a novel combination of ASCII graphics and text, but unfortunately bogged down with a simplistic parser. Carl's succinct review says it all about this so-so old game that doesn't quite stand out from the crowd: "[Skullduggery is] ...a game with an old-school feel,...
---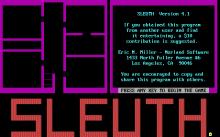 Sleuth: A Murder Mystery 1983
Sleuth is a simple, but fun and memory-challenging ASCII-based murder mystery written by Eric N.Miller, the man behind the well-made Norland Hangman series. In the author's own words: "Sleuth is an interactive murder mystery. As a game of Sleuth begins, a murder has just been committed. It is your job to...
---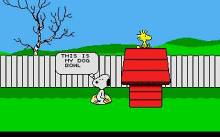 Snoopy and Peanuts 1990
A simple adventure game for young players where you play Snoopy as the main character solving various puzzles in the area. The basic idea is manipulating objects by picking them up and dropping them at certain areas, which will result in a new sequence to the plot. You can use either...
---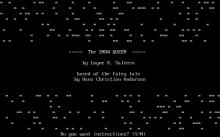 Snow Queen, The 1993
This game, an adaptation of Hans Christian Andersen's 1845 faerie tale Sneedronningen, puts the player alternatingly in control of the story's two protagonists, little girl Gerda and her friend the little boy Kay in an attempt to reunite them from dangerously wintery mutual alienation. The game author has made a...
---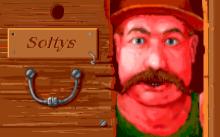 Soltys 1995
(In)famous for jokes about it, the Polish city of Wachock is the place where the story of the Polish adventure game Soltys takes place. You play the head of the village of Wachock and your aim is to find the missing husband of your daughter (who apparently isn't very attractive if...
---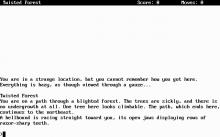 Sorcerer 1984
Your close friend and mentor Belboz is missing. Before his disappearance you noticed that he wasn't quite the same. Belboz could possible be the most powerful Enchanter in the land, and this worries you. You must find out what has become of your good friend. Hopefully his powers won't be...
---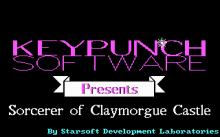 Sorcerer of Claymorgue Castle 1987
Number 13 in the Adventure series from Scott Adams, and the first which was never released in all-text format (except for BBC, Electron, Dragon and TRS-80 versions). Solon, the Master Wizard has lost the 13 Stars of Power. It is up to you, his faithful apprentice, to retrieve them from...
---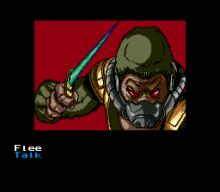 Space Adventure Cobra 1994
One of the best games to ever grace the Sega CD system, The Space Adventure is unlike anything you have ever played before. More of an interactive comic book than a game, it will get anyone interested in good sci-fi stories and/or Japanese animation interested in the adventures of Cobra. The...
---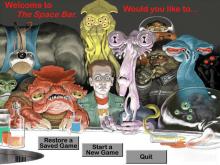 Space Bar, The 1997
Become a psychic space cop to solve a crime of interplanetary industrial espionage in The Space Bar. The solution to the crime sits in a seedy tavern on the edge of the galaxy -- the trick is figuring out which of the strange alien barflies holds the key. Luckily, as...
---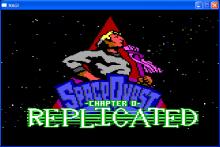 Space Quest 0: Replicated 2003
Space Quest 0: Replicated is an excellent fanmade Space Quest game that in my humble opinion is even more fun than The Lost Chapter, another fanmade SQ game reviewed on this site a few years ago. Set in a time before all SQ games (hence the name Space Quest 0),...
---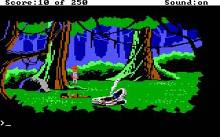 Space Quest 2: Vohaul's Revenge 1987
Sequels are dangerous business. While in movies, the basic idea is to take the expectations of what an audience knows (and loves), and either chooses to repeat them or reverse them...in games, it's a slightly different matter. Yes, you need similar characters, similar tone, and similar difficulty, but you also...
---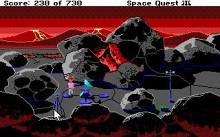 Space Quest 3: The Pirates of Pestulon 1989
Narrowly escaping the events of Space Quest II: Vohaul's Revenge, Roger Wilco's escape pod floats through space. As just another metallic item of junk, it's soon picked up by an interstellar garbage hauler. Waking up in a pile of trash, quite familiar for this janitor-turned-hero, Roger Wilco must somehow escape....
---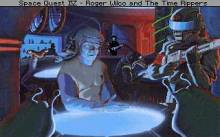 Space Quest 4: Roger Wilco and the Time Rippers 1991
Following his humorous adventures in Space Quest III: The Pirates of Pestulon, Roger Wilco is relaxing at his favorite pub somewhere in time and space when heavily armed soldiers enter the room. Carrying a parting message from Roger's old nemesis, Sludge Vohaul, they plan to get rid of the janitorial...
---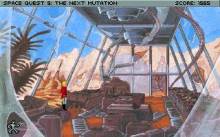 Space Quest 5: The Next Mutation 1993
After travelling back and forth through time on Space Quest 4, Roger Wilco is back in the Starfleet Acadamy, serving as both a cadet and a janitor (so what else is new?). Cheating his way through the Starfleet Aptitude Test, Roger is finally given the rank of captain, his own...
---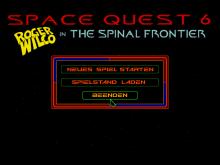 Space Quest 6: Roger Wilco in The Spinal Frontier 1995
Roger Wilco, the brave interstellar janitor who has already saved the universe from many great dangers, is now in a very embarrassing position. His commanders show no respect for his courageous actions in Space Quest 5. Instead, he is being accused of all kinds of violations against the galactic law,...
---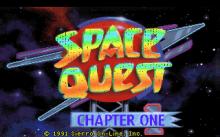 Space Quest I: The Sarien Encounter VGA 1991
In the early 1980s, Sierra On-Line was already a premiere source for graphic adventures, and specialized in fantasy games like Wizard and the Princess, The Black Cauldron, Mystery House, and King's Quest I. When programmers Scott Murphy and Mark Crowe pitched their boss, Ken Williams, on a new sci-fi comedy...
---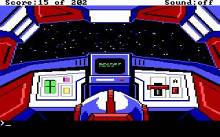 Space Quest: The Sarien Encounter 1986
The first of many Space Quest games by Sierra On-Line, Space Quest 1 introduces you to Roger Wilco, who finds himself as the sole survivor of a vicious alien attack, and the only one who can save the universe. Roger is not a rippling hunk, brave and strong, but just a...
---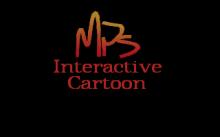 SpaceKids 1996
The Grandpa of Zeet and Deedle is a great explorer, but he hasn't returned to the Moon from his latest destination: the Earth! His grand-children take it upon themselves to follow his trail and rescue him from whatever terrestrial menace has detained him, after interacting with an extensive array of...
---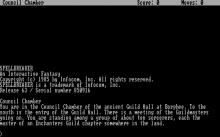 Spellbreaker 1985
Welcome to the world of the Enchanter saga - a world founded on magic, where guilds of magicians have mastered the powers of sorcery; a world now threatened with destruction. You distinguished yourself among the young Enchanters by defeating the evil warlock Krill, whose attempt to subjugate the land was thwarted...
---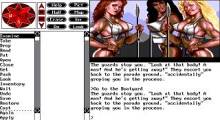 Spellcasting 101 1990
Spellcasting 101 is the first in a series of risque adventures from the mind of Steve Meretzky of Leather Goddesses of Phobos fame. This textual liaison pits you as Ernie Eaglebeak, a student at Sorcerer University who finds himself caught in a possible Doomsday situation. Seduce the women and have fun...
---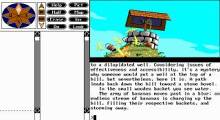 Spellcasting 201 1991
You return, as Ernie Eaglebeak, to Sorcerer University for your Sophomore year. But now, your mind is focused on the ordeal of every SU sophomore: initiation week. Once you have been suitably hazed, you must get down to business and save the entire university. Spellcasting 201 is an interactive fiction game...
---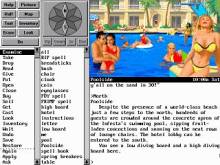 Spellcasting 301 1992
The third and final game in the Spellcasting series, and like its siblings, also from the mind of Steve Meretzky. This time your on Spring Break. Time to party on and get down and seduce the ladies and get your college fraternity to win the annual Spring Break competition. ...
---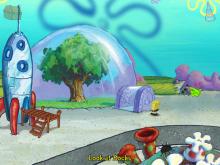 Spongebob Squarepants: Employee of the Month 2002
Get ready to serve up some Krabby Patties at the Krusty Krab -- the lovable sea sponge makes his PC debut in SpongeBob SquarePants: Employee of the Month. Join SpongeBob and the gang in a puzzling adventure to reach Neptune's Pacific Paradise. Destroy a Weather Controlling Thingamajig, explore caves of...
---