Adventure Games #25
Search a Classic Game: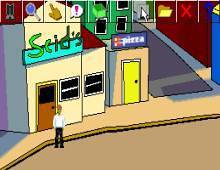 RON7: Dee Vee Ess 2001
The Reality on The Norm (RON) games are a series of short games started by some AGS developers. The idea behinds them is that of sharing characters and setting to create a world that seems more alive than others. A character you meet in one game as an NPC may...
---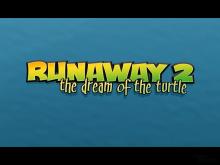 Runaway 2: The Dream of the Turtle 2006
Players meet up again with Brian Basco and Gina Timmins in Runaway: Dream of the Turtle as they explore over 100 different locations during their adventure. Gamers begin on a plane headed for Hawaii. Brian and Gina are taking a well-deserved vacation, but before their plane lands they find themselves...
---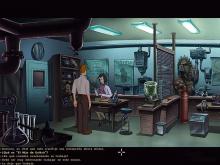 Runaway: A Road Adventure 2003
Follow the cross-country escapade of a young couple fleeing the mob in Runaway: A Road Adventure. Well-received in Europe prior to its North American release, Pendulo Studios' Runaway tells the story of Brian, a recent college graduate who is on his way to California when he accidentally befriends Gina, a...
---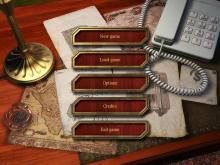 Safecracker: The Ultimate Puzzle Adventure 2006
Although the lead character of this first-person puzzle adventure is not really a thief, he is recruited for his skills in the art of quick and clandestine infiltration. Players take the role of a top security expert, hired by a family whose patriarch has just passed away. It seems the...
---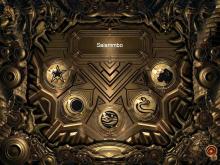 Salammbo: Battle for Carthage 2003
Players venture through an artistic visioning of the ancient Roman Empire to aid a young noblewoman in her dangerous mission. Based on the story written by Gustave Flaubert and translated into a comic strip series by Philippe Druillet, Salammbo: Battle for Carthage is a 3D point-and-click adventure featuring elements of...
---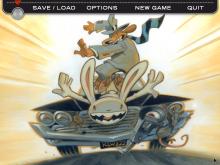 Sam & Max Episode 1: Culture Shock 2006
The crime-fighting canine and his surly sidekick return for their first adventure since 1993's Sam & Max Hit the Road. In this first installment of an annual six-game series, the duo becomes embroiled in a mystery involving former child stars. The play style will be familiar to adventure game fans,...
---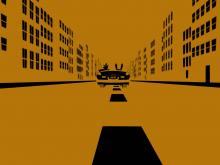 Sam & Max Episode 2: Situation: Comedy 2006
The new adventures of the "Freelance Police" duo continue in their second point-and-click episode, which finds Sam and Max aiding poor talk show host Myra Stump. Myra has taken her audience hostage, and seems to have gone a bit crazy. Once our heroes are able to reach her, chances are...
---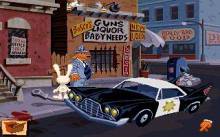 Sam and Max Hit the Road 1993
Genres get stale now and again, yet just when you think you've seen and done it all, along comes a game that knocks you on your ear. Such is the case with Sam & Max Hit the Road from LucasArts. The game is based faithfully on the cartoons of Steve...
---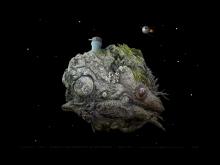 Samorost 2 2005
The story of Samorost 2 is a simple one, starring a little fellow named...I just realized I have no idea what his name is. I've been calling him "Samorost," but the game doesn't ever actually state this: there is no text or dialogue besides the occasional "HNNNNNNGGGRRRKKK" from the wildlife...
---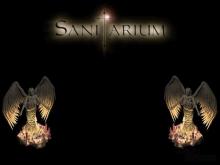 Sanitarium 1998
Sanitarium is a dark story revolving around your character who wakes up in an insane asylum with serious memory losses. Don't know why you're here, what your name is or even what you look like. As you look around, you realize your nightmare is just beginning. Grotesque, unstable and freakish...
---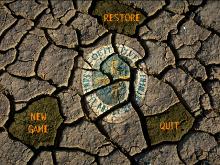 Santa Fe Mysteries: Sacred Ground 1997
Sacred Ground is the sequel to the adventure game Santa Fe Mysteries: The Elk Moon Murder and quite similar in gameplay. The player has five days (eight hours each) to solve a case. Randa Tasker, the wife of a local business man, has been kidnapped. With the help of a...
---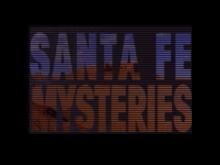 Santa Fe Mysteries: The Elk Moon Murder 1996
Who killed Anna Elk Moon and why? That's your job to discover in this fascinating murder mystery game. Player start out at 8 AM on day one. Each day, you only get eight working hours to solve the mystery, which means you can't solve the mystery if you try to...
---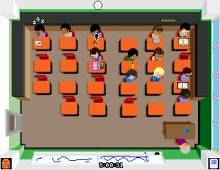 Saturday School 2005
The Young Gabriel King Chronicles and Saturday School are two excellent short (20-30 mins.) adventure games created for the "One Room, One Week" AGS competition in April 2005. Although both games take place on a single screen, the authors managed to craft interesting puzzles and crisp graphics in that space....
---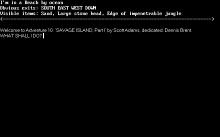 Savage Island Part 1 1980
Savage Island is the only multi-part game in Scott Adams' adventure series, all of which have a very similar parser and interface. At the completion of this game, players receive a password which allows part two to be played. The Savage Island games are also probably the most difficult adventures...
---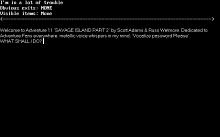 Savage Island Part 2 1981
The second half of Savage Island, this continues exactly where the other game leaves off. It includes a mysterious code sheet which you will be able to decipher upon completing the game, revealing the ultimate secret of the island. ...
---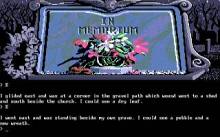 Scapeghost 1991
You were successful police officer Alan Chance, until you were killed during a raid on drug dealers, who managed to take a hostage in the process. People have assumed that you died as a result of your own mistakes. Now you have returned as a ghost, with psychic powers in...
---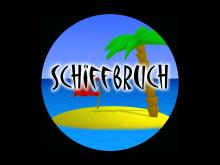 Schiffbruch 2002
Schiffbruch (German for "Shipwreck") is a great survival simulation/strategy/adventure game similar to Robinson's Requiem. The premise is as follows: you are stranded on a deserted island in the middle of the Pacific. Your job, naturally, is to explore your surroundings, find food and water, build a hut, and finally attract...
---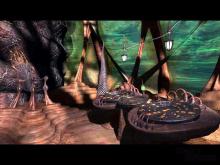 Schizm: Mysterious Journey 2001
As the adventure genre has evolved, so has the tendency of designers to provide easier and more intuitive puzzles that focus more on the overall story experience than simple puzzle-solving gameplay. Schizm: Mysterious Journey is somewhat of a throwback to the early days of the genre, with the emphasis more...
---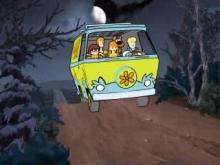 Scooby-Doo!: Mystery of the Fun Park Phantom 1999
Scooby-Doo! Mystery of the Fun Park Phantom by South Peak Interactive is a fairly good game for children. It tries to capitalize on the somewhat regained popularity of Scooby-Doo and the gang by placing them in a new adventure. The game is a mixed bag, succeeding in some areas while...
---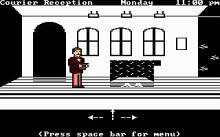 Scoop, The 1989
You play as reporter for a big city newspaper. Recently, a rival reporter was found stabbed to death in a phone booth. Your job is to travel around the city following suspects, listening in on conversations, and even searching in their homes when they're away. Based on an Agatha Christie...
---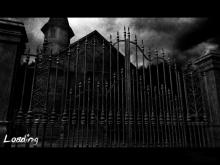 Scratches 2006
A 1960s tale of betrayal and death comes back to haunt the owner of Blackwood Mansion, in this first-person, point-and-click-style "horror adventure" from Got Game Entertainment. In the role of new owner Michael Arthate, players become enthralled with the lingering mysteries of former resident James Blackwood, and his wife Catherine,...
---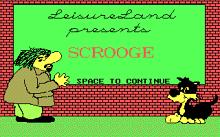 Scrooge 1991
First in Leisuresoft's "Leisureland" adventure game series, Scrooge is an easy adventure games starring Ebenezer Scrooge, the miser millionnaire who lived in the 19th century. Scrooge has a fun premise: it's your job to convince Scrooge to give more than he takes on Christmas day. gamesplay involves selecting which items...
---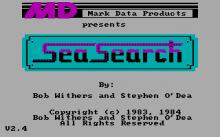 Sea Search 1984
In Sea Search you must find several treasures throughout this aquatic adventure. It will require deep sea diving and a little digging to find them all. You will need to elude several dangers from pirates to man eating sharks or become fish bait. When the game was first released it was...
---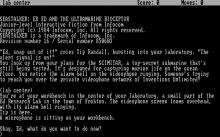 Seastalker 1984
You must save the Aquadome! But is it in more danger from an inside traitor, or a vicious sea monster? As a famous inventor and scientist, you will use your inventions and skills to save the day. ...
---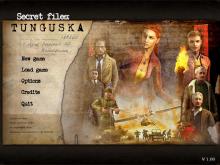 Secret Files: Tunguska 2006
Secret Files: Tunguska is a point-and-click adventure game in which players follow the story of Nina Kalenkov, daughter of a famous scientist. The tale begins with the scientist's unexplained disappearance, following the "Great Siberian Explosion" that took place near Russia's remote Lake Baikal on the morning of June 30, 1908....
---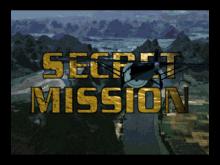 Secret Mission 1996
Secret Mission plays in Opalia, a small kingdom in south-east Asia in the 1950s. Because of its geographical position the two superpowers, the USSR and the USA, are highly interested in the country. Their agents have destabilized the country, and local rebels, led by Prime Minister Vishaka, plan to assassinate...
---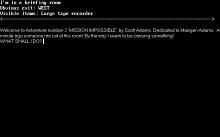 Secret Mission AKA: Mission Impossible Adventure 1979
This is adventure #3 in Scott Adam's text adventure series. It takes place in a nuclear power plant. You must race against time to fulfill your mission or the reactor may be doomed. You use one or two word commands to move around and manipulate objects. ...
---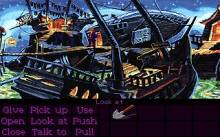 Secret of Monkey Island 2, The 1992
Young swashbuckler Guybrush Threepwood returns in this sequel to 1990's The Secret of Monkey Island. Unfortunately for him, evil ghost pirate LeChuck has returned as well. Fame and fortune seeker Threepwood sets his sights on the mysterious treasure of Big Whoop, which is rumored to have special powers -- powers...
---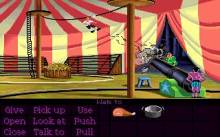 Secret of Monkey Island, The 1990
Help a scrawny lad named Guybrush Threepwood realize his lifelong dream of becoming a swashbuckling pirate in this tongue-in-cheek adventure from LucasArts. Starting in a place called Melee Island, young Threepwood must complete three trials before he can become a booty-seeking buccaneer: mastering the sword, mastering the art of thievery,...
---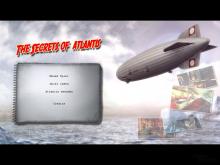 Secrets of Atlantis, The: The Sacred Legacy 2006
Released in North America by the point-and-click experts at The Adventure Company, Noblis' The Secrets of Atlantis returns players to 1937, for an international tour on the massive dirigible, The Hindenburg. In the role of a young aeronautical engineer named Howard Brooks, players need not worry too much about the...
---