Adventure Games #2
Search a Classic Game: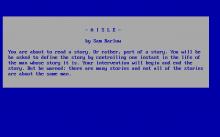 Aisle 1999
A common criticism of adventure games generally and works of interactive fiction specifically is that they oftentimes suffer from what have been characterized as "read-the-designer's-mind" puzzles -- making necessary apparently arbitrary (and sometimes seemingly absurd) actions that produce unreasonable-to-expect results; the puzzles look kosher in a walkthrough but only make...
---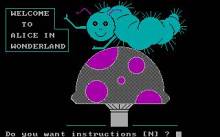 Alice in Wonderland 1989
Alice in Wonderland is a text adventure based on Lewis Carroll's book Alice's Adventures in Wonderland. There are 16 objects in the game which you may be able to interact with. Each object has a weight and you can carry a different amount of items based on your size in...
---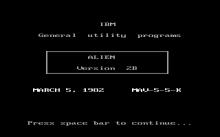 Alien 1982
This short text adventure casts the player as the sole survivor of a space disaster involving the luxury liner "Adonis." Stranded on a hostile planet full of monsters after a lifepod landing, the player must reach the planet's only other human occupants and find a way home. The game features...
---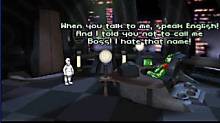 Alien Incident 1996
Alien Incident is a very traditional 2D point-and-click adventure game containing a lot of humorous Star Wars references. You play the role of a teenager called Benjamin who is visiting his uncle's house at Halloween. His uncle, a home-grown scientist, attempts to activate his latest invention, the wormhole spawner. Amazingly...
---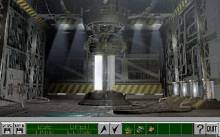 Alien Virus 1995
Alien Virus is a point-and-click adventure with a sci-fi setting and SVGA graphics.The player is cast as starship pilot Joshua Stone, who is returning to the space station Zeus to meet his girlfriend Cara after delivering some cargo. Upon arrival, he finds the station to be completely abandoned. Hence curious...
---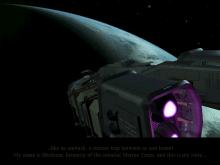 Aliens: A Comic Book Adventure 1995
You play Lt. Col. Hericksen, an ex-colonial marine who is now the commander of a three-man terraforming team. Your objective is to travel to remote outpost B54-C in order to find the cause of a distress call your vessel received. Gameplay is a point-and-click adventure with limited, inventory-based puzzles. Grid-based...
---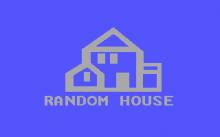 Alpine Encounter, The 1985
Two major crimes have taken place in different parts of the world. In Peking, China, a priceless vase was stolen and in the USA top-secret plans for a new missile were taken from a military installation in the Rocky Mountains. Behind the thefts is VODOC, a sinister secret organization that...
---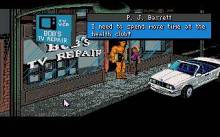 Altered Destiny 1990
One fine day P. J. Barrett, an ordinary human being from the planet Earth, goes to a repair shop to fix his TV set. When he comes back for it, he accidentally picks up a wrong one. No big deal? Quite on the contrary. When the unsuspecting Mr. Barrett returns...
---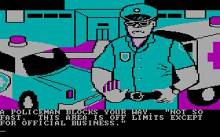 Amazon 1984
Amazon is a graphical text adventure game by Michael Crichton. You work for the NSRT (National Satellite Resource Technology), a top secret research firm. Waiting for a transmission from a team sent to the Amazon Rainforest, you realize the expedition has gone wrong, and it is your job to travel...
---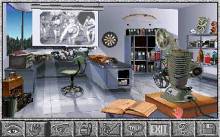 Amazon: Guardians of Eden 1992
One of the first games to feature SVGA graphics, Amazon is a 'b' movie adventure game about a 1957 expedition into the heart of the amazon basin. "A desperate, crazed message sends you on a perilous search through a land where legends come to life, danger hides behind every corner,...
---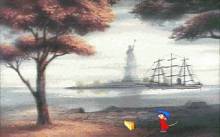 American Tail, An: Fievel Goes West 1993
An adventure game based on the Steven Spielberg movies: An American Tail and An American Tail: Fievel Goes West. At the beginning of the 20th century, Fievel Mousekwitz is a young Russian mouse emigrating across the ocean to America. During a storm at sea, he was tossed overboard and lands...
---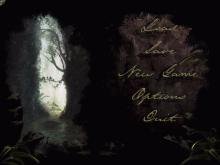 Amerzone: The Explorer's Legacy 1999

---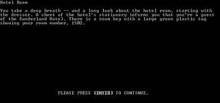 Amnesia 1986
You wake up in a hotel room in midtown Manhattan with no clothes and no money, and worse still, you have lost your memory. Who are you?This Electronic Arts text adventure includes a Street and Subway Map to Manhattan (which is handy since the game has close to 4000 separate...
---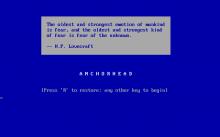 Anchorhead 1998
In a "grim little cul-de-sac" outside a real estate office, a young woman knocks on the agent's door for the second time. An umbrella barely keeps the rain off her. The odor of garbage mixed with sewage and seawater assail her sense of smell. Aside from the full professorship offered...
---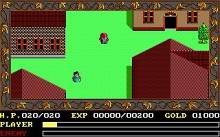 Ancient Land of Ys 1989
You are Adol (Aron in Sega Master System version) Christian, a red-haired adventurer and expert swordsman. One day you encounter a fortuneteller who sends you on a quest to find information about the six books of Ys. It appears that there was once an ancient land called Ys, whose secret...
---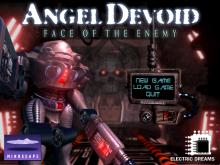 Angel Devoid 1996
Angel Devoid is a futuristic first person adventure coming on 4 cd's, featuring more cinematics than gameplay.You walk around like in the 7th Guest, with little walking animations between two places.The game plays in 3032 in a futuristic city named NeoCity. The storyline is very complicated and is all about...
---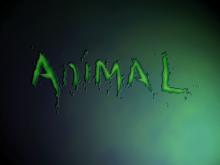 Animal 1997
Animal is a product tie-in to Unilever brand Peperami, a spicy pork salami sausage. The 'Peperami Animal' was launched in 1993 advertising with the slogan 'It's a bit of an animal'.This surreal adventure takes place in the town of Snackopolis, where tension between cookies, vegetables and other snack-creatures is on...
---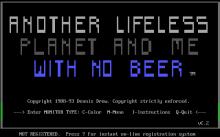 Another Lifeless Planet and Me With No Beer 1991
Another planet, another crash landing. Sadly this time it's quite hostile due to being a security hive. To make matters worse you're without beer. Your only hope of rescue is to telepathically control your somewhat dimwitted clones and send them out on a rocket ship off the planet. Once off...
---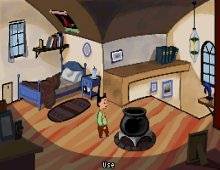 Apprentice 2003
Apprentice is a superb freeware point-and-click adventure game from newcomer Herculean Effort Productions. Coded with the increasingly popular Adventure Game Studio, Apprentice sets itself apart from most other amateur adventures with very well drawn graphics and great sense of humor that are reminiscent of LucasArts' classic adventures, fun and logical...
---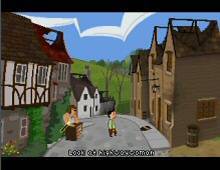 Apprentice II: The Knight's Move 2004
Apprentice II is a superb sequel to Apprentice, a fun point-and-click adventure game from Herculean Effort Productions reviewed elsewhere on this site. Like the first game, Apprentice II is coded with the increasingly popular Adventure Game Studio. The game is set in the same charming magic-filled world as the original,...
---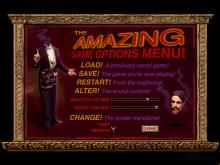 Are You Afraid of the Dark: The Tale of Orpheo's Curse 1994
Adventure game based on Nickelodeon's TV series "Are You Afraid Of The Dark?", targeted, as the program itself, to teen and pre-teen users.The game features quite high production values for its time, using actors from the actual TV series.The interface is quite simple, and reminds me a lot of the...
---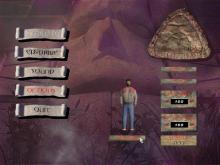 Ark of Time 1997
In this third-person point-and-click adventure game you play the sports journalist Richard Kendall. In the summer of 1997, an expedition of four explorers have set out into the abysses of the Atlantic Ocean to find any traces of the mythical sunken city of Atlantis. They are the archeologist Professor Caldwell,...
---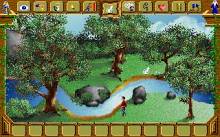 Armaeth: The Lost Kingdom 1993
You take the role of Killian, in his search for the Lost Kingdom of Armaeth, fabled to hold many treasures.Similar to the King's Quest games, it is created in a classic point and click style.Travel to various locations, talking to other people along the way. Various puzzles and challenges await...
---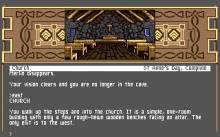 Arthur: The Quest for Excalibur 1989
In this Infocom Graphic Interactive Fiction, you play the role of Arthur in search of the Excalibur sword, stolen by the evil King Lot. To aid you in your quest, you are assisted by Merlin who grants you the power to transform yourself into a variety of animals....
---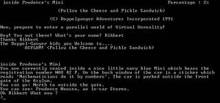 Asylum 1991
Freeware text adventure that had no commercial release. Little is posted about it online....
---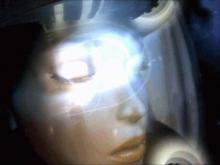 Atlantis 2 (a.k.a. Beyond Atlantis) 1999

---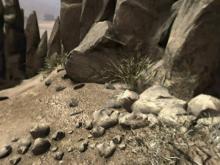 Atlantis 3: The New World (a.k.a. Beyond Atlantis 2) 2001

---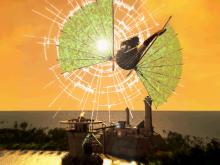 Atlantis: The Lost Tales 1997
The advanced city design of Atlantis shows that a fully-fledged society must've functioned there, and this adventure game brings it to life. Queen Rhea is the leader who is under threat, and young Seth is the character you control as he aims to save the day. How can he know...
---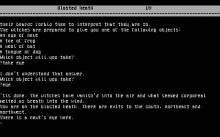 Avon 1991
You are a tourist visiting Stratford-upon-Avon, but all is not as it seems... When you try to buy the cauldron of three old ladies, things start to get weird. When you leave the shop, you are in the middle of Stratford again -- but it is populated with characters from...
---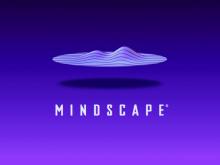 Azrael's Tear 1996
In Azrael's Tear you play a "raptor", a futuristic thief that raids ancient archaeological sites that have as yet been untouched by man for hundreds of years and are full of treasures.Recently, due to geological disturbances, the supposed home of the Holy Grail is partially unearthed in northern Scotland. You...
---