Puzzle Games #16
Search a Classic Game: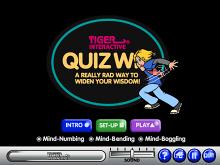 Quiz Wiz: Cyber Trivia 1997
The packaging for Quiz Wiz says that it is a game of "cyber trivia" and that it is a "really cool way to widen your wisdom." Quiz Wiz is indeed a trivia contest, but you'll hardly gain wisdom by answering questions about Family Ties, NBA basketball and Cindy Crawford. The...
---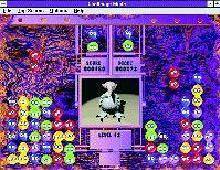 Qwirks 1995
Qwirks is a simple puzzle game in which colored blobs fall from the top of the screen, and the player has to arrange them in collections of four or more. The game is a variant of Puyo Puyo, but Spectrum HoloByte had a license from the original creators. ...
---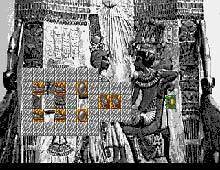 Ra 1990
The Curse of RA is a puzzle game where the player (Scarab) has to escape a pyramid by solving the riddles. The player needs to remove all stones on a board by finding a counterpart. Only two stones with the same symbol can be removed at a time and they...
---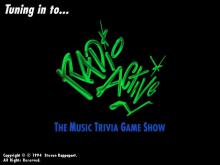 Radio Active 1994
Radio Active bills itself as The Music Trivia Game Show. Up to four players can compete and each chooses from a set of 16 avatars to represent them. The avatars are all digitized actors and fall into a number of stereotypes such as the fitness instructor, the rebel, the cheerleader,...
---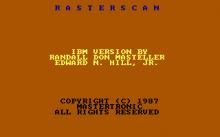 Rasterscan 1988
Controlling the spherical MSB, a repair droid which has lost most of its capabilities, only you can repair the Rasterscan spaceship and bring it back under control. The first job is to get the droid repaired, after which you must regain control of the power generator and the engines. The game...
---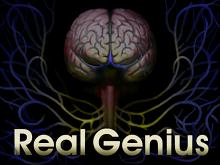 Real Genius 1997
Real Genius from Pro One is a decent compilation of 20 puzzle games, most of which are family word games we are all familiar with - games such as cryptograms, scrabble, and word builder. You get over 250 levels spanning across dozens of games, from math sliders to word sliders,...
---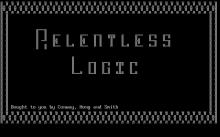 Relentless Logic 1985
Relentless Logic (also called RLogic) can be considered a fore-runner of the mighty Windows application Minesweeper, with some differences. For once, Relentless Logic actually has a bombastic patriotic background story: You play a private of the US marines who must get an important message over a mine field. The future of...
---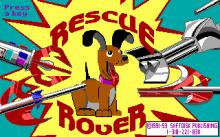 Rescue Rover 1991
Rover, your favourite pet dog, has been dog-napped by evil robots, and it's up to you to save your pup before something terrible happens. Explore 30 levels of mind-bending puzzles to solve and deadly robots to destroy. ...
---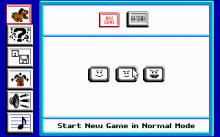 Rescue Rover 2 1991
Aliens have mistaken your dog Rusty for Earth's leader and sent evil robots to kidnap him. Now you must free him from a variety of doggie prisons in this puzzle game. Dognapped consists of a series of rooms containing forcefields, traps, robots and obstacles which you move through with precisely...
---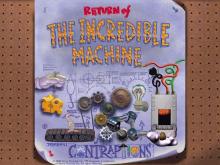 Return of the Incredible Machine: Contraptions 2000
Return of The Incredible Machine allows players to use unique, sometimes humorous mechanical components to construct fantastic machines that accomplish unusual tasks. Each puzzle contains a partially built machine and the extra pieces needed to complete it and accomplish the goal. The player's job is to use the pieces in...
---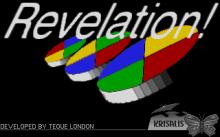 Revelation 1992
Revelation is an abstract puzzle game based around cracking codes on safes. Each of the 80-plus levels is a top-down view of an arrangement of locks and dials, which must be aligned so as to unlock each section by having identical colors touching each other. Not all locks can be...
---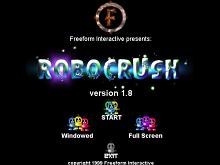 RoboCrush 1999
RoboCrush is an excellent Bust-A-Move-style game from Freeform Interactive, the now-defunct company behind the popular Ingava.com freeware site. You play RoboCrush 5000, a cute anime-style robot whose goals is to vault colorful creatures called "Bleeps" up to the sky with your hammer. Once you match 3 same-color Bleeps, they will...
---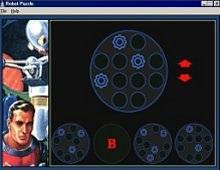 Robot Puzzle 2002
Robot Puzzle is a neat little brainteaser from NZP. The plot, which seems superfluous for this kind of games, goes as follows: "The POLARIS spaceship is rapidly approaching Mars. Captain Corbett prepares the XTR-4, earth's most advanced robot, for a surveillance mission on the planet's surface. A problem arises however,...
---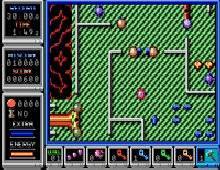 Rock 'n Roll 1990
Description Rock 'n Roll is a real-time puzzle game. You know, there's this ball, and it's stuck in a labyrinth for no apparent reason. Never mind -- let's just help him out, okay? You control the friendly, spotted ball with the cursor keys. It'll gain speed as it goes, bounce off when...
---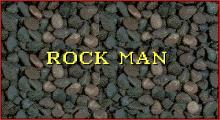 Rock Man 1994
You have to push the rocks around to form ladders to reach the butterflies. Once you have collected all of the butterflies the exit door will open. 15 puzzles with lots of items to assist you along the way including a rope and pick axe. ...
---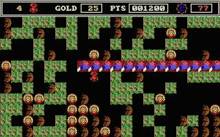 Rockford 1987
This is a rocks'n'diamonds style game. Play in six different worlds (as a explorer, cook, doctor, etc.) of increasing difficulty, and grab the coins/apples/hearts while avoiding the boulders. And there are enemies to make your life (even more) difficult. ...
---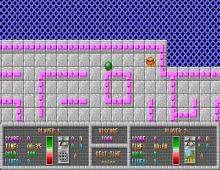 Rollin 1995
You're transformed into a ball by an evil scientist. Now you must roll your way through various mazes if you hope to survive. You'll encounter monsters, keys, doors, trampolines, acid to destroy walls, and more. ...
---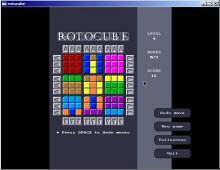 RotoCube 2003
RotoCube is a Rubik's Cube style brainteaser that offers addictive and challenging gameplay alongside polished graphics that belies its freeware origins. As the author describes, the game is very similar to Cubulus, an oldie PC game, but "with (literally) a twist: you need to rotate and spin to complete all...
---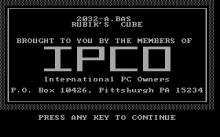 Rubik's Cube 1982
Rubik's Cube is a below-average BASICA game distributed only among IPCO members. Due to limitations of the BASIC language and early 1980 hardware, the game amounts to little more than a quirky piece of PC nostalgia. From the MobyGames description: "Rubik's Cube is a simulation of the popular puzzle game....
---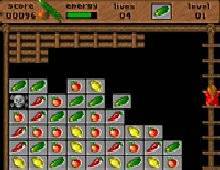 Russian 6 Pack 1993
Russian 6 Pack is a fun collection of 6 puzzles and action games from Russia. The games are not terribly original, and like Paragon's Troika, their quality is a mixed bag. A few games play like variants of well-known Russian games such as Tetris, and none of them is addictive...
---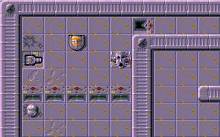 S.C.Out 1992
Navigate your way through 101 increasingly complex and deadly levels to destroy the evil icon that is hidden in each one. Of course, to do that, you'll need a bomb, which you'll have to find first. You'll also have to collect keys, missiles, batteries, mirrors and other tools to help...
---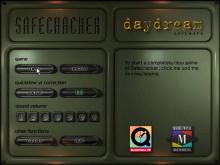 Safecracker 1997
"Puzzle mania" is the best phrase to describe Safecracker. If you are looking for a change of pace from regular story-driven adventures and really want to see how smooth your puzzling skills are, then this just might be your cup of tea. You, my friend, are in search of a job...
---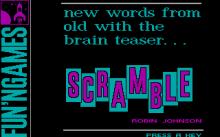 Scramble 1990
This game centers around rearranging the letters of words. It has several different modes. In the standard game, a word is presented and the player must find as many words as possible by mixing around letters from the word. In the "anagrams only" game, things work much like the standard...
---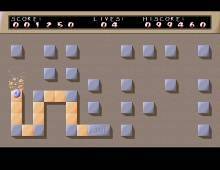 Sensitive 2004
MisAdventures of Sir Randolph Doogleberry, British Explorer (MASRDBE in short) and Sensitive are two fun turn-based puzzle games with similar concepts: move over each tile exactly once to make them disappear or fall away before you can exit each room, or until only one tile remains. MASRDBE is an original...
---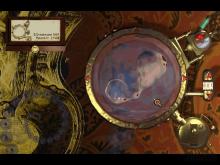 Sentinel Returns 1998
Sentinel Returns is unlike any game I've ever played. The only game that comes close to being similar is the original Populous. The reason for this is only in terms of the advancement of levels, namely, being able to skip levels depending on how well you accomplish your mission. I...
---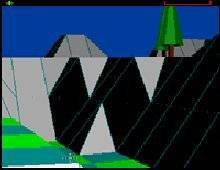 Sentinel, The 1989
A surreal and very original game by Geoff Crammond The game plays out on a 3D landscape with hills and valleys made up of several levels. At the highest vantage point stands The Sentinel, a statue-like being with an energy draining stare, you begin at the lowest. "Energy" plays an important...
---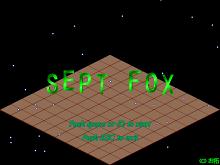 SeptFox 1998
SeptFox is a unique puzzle game that plays like Sokoban with a unique twist. The goal: move a well-known mischievous anime fox to the green exit cone. Obstructing your path are immovable blocks and movable dice, each occupying one tile on the board. If you run into the dice, they...
---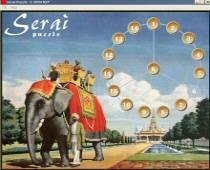 Serai Puzzle 2005
Serai Puzzle is yet another neat little brainteaser from NZP, maker of excellent freeware solitaire and puzzle games for Windows. Your goal in this one is to move the numbered tiles to arrange the numbers in order. The catch: you have to do it within the number of moves allowed...
---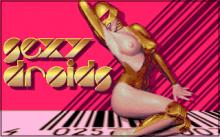 Sexy Droids 1992
Decent conversion of Magic Bytes' Amiga game of the same name, Sexy Droids is a very simple jigsaw variant that's downright boring. Two players, one of which could be the computer, take turns opening tiles on a grid to uncover a picture underneath. Each tile has a number on it,...
---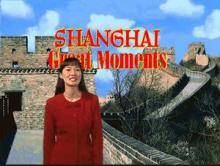 Shanghai: Great Moments 1995
Shanghai Great Moments has an excellent premise behind it, merging traditional solitaire Mahjongg with added educational elements. With tile sets that cover history and art as well as space exploration and romantic couples, the game seems to have a lot to share but, mostly, it's just frustrating to play. While the...
---