Puzzle Games #12
Search a Classic Game: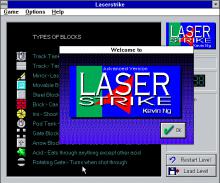 Laserstrike 1993
Laserstrike is a single-player, shareware, puzzle game. The object of the game is to fire a laser at a target and hit it twice to complete a level. Lasers can only travel in straight lines and so the player must use lasers and other canons to move blocks and mirrors...
---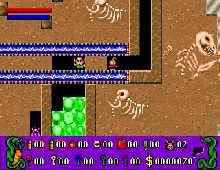 Legend of Myra 1993
In Legend of Myra, humanity tries to exterminate all rabbits. And obviously the best way to do this is by storing all cabbages underground so that they can't reach them. The player takes control over the rabbit Myra who has to try just that. This is a Boulder Dash variant: Myra...
---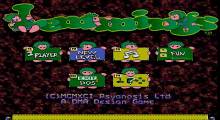 Lemmings 1991
Your task is to rescue the Lemmings across 120 levels of fast-paced puzzling. These creatures simply walk blindly through the world in the hope of reaching safety at the end of the level - unfortunately these levels include steep drops, gaps in the ground, barriers and rivers amongst other hazards. You...
---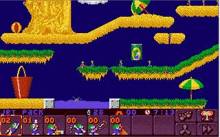 Lemmings 2: The Tribes 1993
The sequel to one of the most famous games ever now has a much more significant plot. The Lemmings have split into 12 distinct tribes, each of which has their own landscape and their own cultural identity - they include Egyptian, Circus and Highland. However, Lemming Island is now in...
---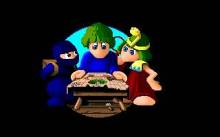 Lemmings Chronicles, The (a.k.a. All New World of Lemmings) 1994
Also known as The Lemmings Chronicles. More lemming action this time with new skills and obstacles for them to overcome. Three islands to adventure on each featuring a different tribe of Lemmings to save. They are as follows, Classic Lemmings, Egyptian Lemmings, or the Shadow Lemmings. ...
---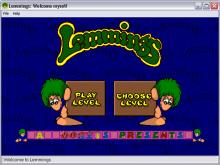 Lemmings for Windows 95 1996
This game is an absolute classic, I played it as kid and now I play it when I get back from work. Lemmings for Windows, is much like the version which was released for the amiga A600, A1200, the Atari ST and later HTML versions (which had limited levels and poor...
---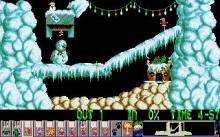 Lemmings Holiday 1993
Based on the original classic game Lemmings, Holiday Lemmings was a small stand-alone game that was released during the early 1990s holiday seasons. It features classic Lemmings gameplay, only with Christmas-themed levels. The basic objective is to use the Lemmings' special abilities to create a path to the exit that...
---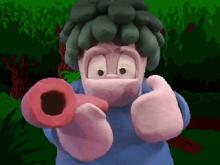 Lemmings Paintball 1996
Since the incredible success of the initial Lemmings game, Psygnosis has done its best to rekindle the craze. Aside from re-releasing the original on numerous platforms, there has been a steady stream of sequels and level add-ons. And just as steadily, the fun factor has been draining. Lemmings 3D was...
---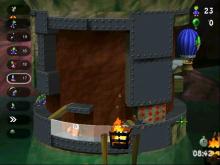 Lemmings Revolution 2000
The Lemmings are back with more puzzles than ever and a perilous journey through a device constructed by the Weasels. This 3D-strategy game works like a revolving cylinder. Lemmings Revolution is guaranteed to please former Lemmings game fans and will continue to bring in a new audience. After you've played...
---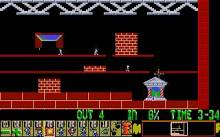 Lemmings: Oh No! More Lemmings 1992
I don't think this game needs any introduction. It's the sequel to the famous Lemmings, and it adds even more fun to the world of Lemmings. There are now five new difficulties to play, from the easiest Tame to the more difficult Havoc. There are new graphics (it's still using...
---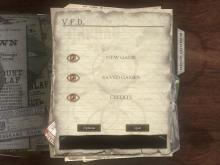 Lemony Snicket's A Series of Unfortunate Events 2004
Players help three resourceful orphans work together to protect themselves and their family fortune from their greedy uncle, in this action-adventure game based on the 2004 film starring Jim Carrey. As in the movie, as well as the amusingly gloomy children's novels that inspired it, this Lemony Snicket game follows...
---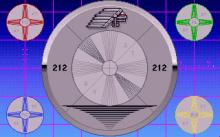 Lexi-Cross 1991
Game-show thrills have been attempted on game systems for years. However, it's very rare that a game designer takes advantage of the potential of a PC system compared to an actual game show set, and creates a totally PC-friendly game show never seen before. In short, Lexi Cross is an inspired...
---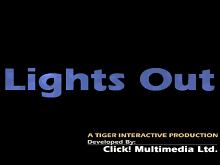 Lights Out 3D 1996
Lights Out 3D is a computer adaptation of Tiger Electronics' electronic game. The game is played on a grid full of pieces (here called buttons) that can be either lit or unlit. The objective of the game is to turn off all the lit buttons in as few moves as...
---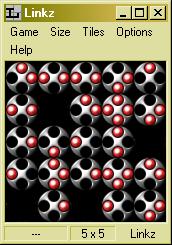 Linkz 2000
Linkz is an excellent PC remake of Kplumber, a very addictive puzzler for Linux. The goal of Linkz is simple: connect all the ends of the pipes to each other to end up with fully closed figures. It does not matter how the pipes are connected, just as long as...
---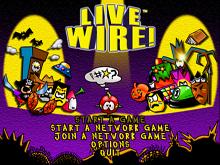 Live Wire! 1999
Some games are so incredibly complex, you play them and enjoy them for their hidden depths, kind of like watching The X-Files. Live Wire from SCI isn't one of those games; the gameplay is incredibly simple yet very very addictive. The point of the game is straightforward; your bug-eyed monster, with...
---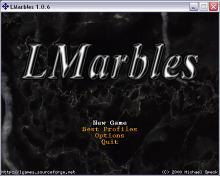 LMarbles 2000
LMarbles is a very nice puzzle game inspired by Thalion's classic Atomix. Your goal is to move different colored marbles to replicate the arrangement given to the right of the screen. It is not as easy as it sounds, however, because once you push a marble, it will not stop...
---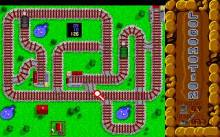 Locomotion 1992
Locomotion is an arcade-puzzle game in which you are presented with a top-down view of a railway network with a number of stations and junctions. Trains are released from stations at random intervals, each with a destination station. Your job is to get a set number of them to this...
---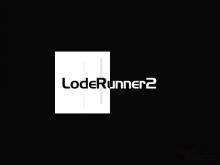 Lode Runner 2 1998
I've been a Lode Runner fan since it originally came out (in the prehistoric 80's) and I played it on a dowdy old Macintosh 512K. Back then it simply did not get better than Lode Runner. The gameplay was fast, strategic, nail biting, and in all ways kickass. There were...
---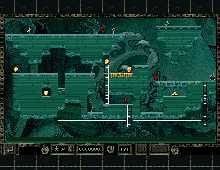 Lode Runner Online: The Mad Monks' Revenge 1995
Lode Runner On-Line: The Mad Monks' Revenge is the new and improved version of Lode Runner: The Legend Returns. Developed and released in 1995 by Presage (now Human Code), makers of The Legend Returns and published by Sierra, it is basically the same game as its predecessor, but with some...
---
Lode Runner: The Legend Returns 1994
Lode Runner: The Legend Returns is an enjoyable, if somewhat repetitive game. You play as the Lode Runner himself, Jake Peril. Jake is a bounty hunter, searching for the stolen treasures of the world. This is a rather corny plot, but, hey, it's not that important. The gameplay is the...
---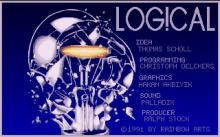 Logical 1991
Logical is a bizarre puzzle game in which you have to arrange colored balls (green, purple, blue or yellow) to form quartets in any of several locations on the game board. These locations are, in fact, balls you can spin, then send any of the balls in them through the...
---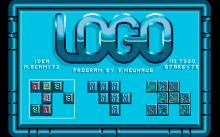 Logo 1990
Logo features three independent puzzle games with 120 levels each. The main motivational factor are digitized, more or less naked women that appear between levels. All levels have to be solved within a time limit and a password is given once every five levels. In game one and three, all...
---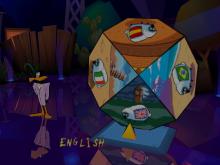 Looney Tunes: Sheep Raider 2001
Die-hard Looney Tunes fans and young children will enjoy Looney Tunes: Sheep Raider, as it definitely captures the essence of the Warner Bros. "Sheep, Dog, and Wolf" animated shorts. Sam Sheepdog, playing himself, fits wonderfully into the role he was born to play, while Wile E. Coyote turns in an...
---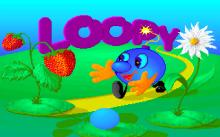 Loopy 1994
Loopy is a pipe laying style puzzle game but instead of pipes you're laying down paths that a bomb follows. The objects of the game are to first gather all the fruit on the playing field and secondly to make your CPU opponent explode against a wall or barrier. Two...
---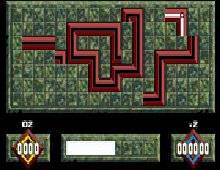 Loopz 1990
A puzzle game where the main goal is to make loops! Random pieces are presented over a board, including simple lines and corners as well as S bends and other warped shapes, of varying sizes. It is up to the player to link them up in a loop form, then...
---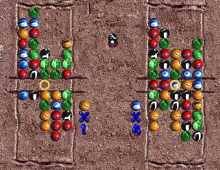 Lose Your Marbles 1997
An extremely addictive puzzle game, Lose Your Marbles from SEGA was marketed as the game that is better than Tetris. "More addictive than Tetris or your money back!" is SEGA's claim, and it is not much further from the truth. Although it is arguably not as addictive as Tetris in...
---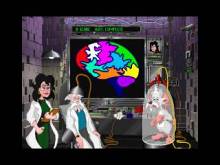 Lost Mind of Dr. Brain, The 1995
This game is the third in the Dr. Brain series. Solve logic, math, and other puzzling conundrums designed to stress your brain. The game includes new puzzles, but you can play any one at any time, unlike previous versions, where you had to beat some puzzles before you could...
---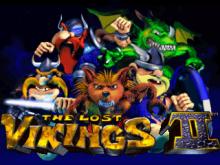 Lost Vikings 2, The (a.k.a. Norse By Norsewest - The Return of the Lost Vikings) 1997
This sequel to the very popular Lost Vikings sees the return of those three troublesome vikings. Erik the Swift, Baleog the Fierce and Olaf the Stout are once again trying to find their way home. They once again are flung through different eras of time and to find their way...
---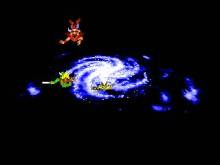 Lost Vikings, The 1993
Three Vikings, Eric the Swift, Olaf the Stout and Baleog the Fierce, were kidnapped by the alien Tomator, the evil Croutonian ruler, who is collecting unique life forms to display in his gallery. The three Vikings will have to combine their unique skills to defeat Tomator, as well as a...
---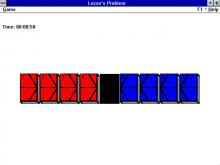 Lucas's Problem 1990
Lucas's Puzzle was invented by Edouard Lucas, a French mathematician in the late 19th century. You are given a board with two sets of colored pieces. The goal is to reverse them. The pieces can be moved only toward the opposite side of the board and can only...
---