Puzzle Games #4
Search a Classic Game: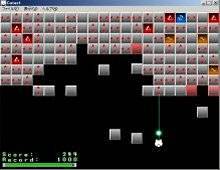 Catast 2003
Catast is a fun reflex-oriented action/puzzle hybrid that plays like a cross between Breakout, Tetris, and Laser Light. Your job is to move a cute anime creature called Mirmy around the screen, avoiding falling blocks while shooting at blocks to break them. A typical block has arrows on it to...
---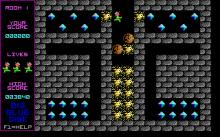 Chagunitzu 1990
Predecessor to Paganitzu, this game is just like Paganitzu. Sucessor to Castle Zhagwhar. The game is a top down puzzle game, where you must push objects around and do many things to solve puzzles. You also have to watch out for enemies such as spiders. ...
---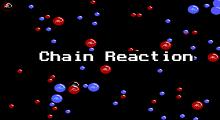 Chain Reaction 1990
Chain Reaction is a popular puzzle game that was invented in mid-1980s for the Commodore 64 and other computers, and new versions are continually being made for new systems, including Windows and handheld computers. The game plays somewhat like a cross between checkers and life, although it is more unique....
---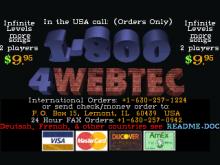 Chain Reaction (Webfoot) 1997
Chain Reaction is a one or two-player shareware "falling block" and tile-matching puzzle game. Blocks comprising bricks of different types descend from the top of the screen. When the player lines up the blocks so that three or more bricks of the same colour are in a row, (vertically, horizontally...
---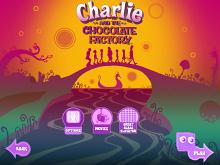 Charlie and the Chocolate Factory 2005
This Golden Ticket for PC gamers translates Tim Burton's 2005 cinematic interpretation of the Roald Dahl children's book into a colorful, 3D platform journey through the reclusive Willy Wonka's magical chocolate factory. In the role of Charlie Bucket, who is joined by four other lucky children, players must try to...
---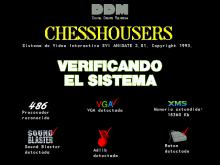 Chesshousers 1993
Chesshousers is a unique puzzler that unfortunately does not live up to its innovative premise. Although it has a chess theme, the game has little to do with chess: it is, instead, a brainteaser that consists of dozens of set-piece puzzles. Each level is a labyrinth, where you must move...
---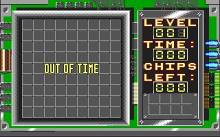 Chip's Challenge 1990
Nerdy Chip desperately wants to join the "Bit Busters" computer club, led by Melinda the Mental Marvel. However, before she'll let him in, he must prove his intelligence by passing the initiation test. 149 increasingly difficult levels, including a few hidden ones, await Chip in this tile-based puzzle game. Use...
---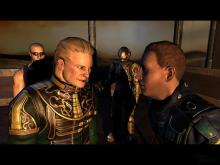 Chronicles of Riddick, The: Escape from Butcher Bay 2004
Players take the first-person role of the renegade Richard B. Riddick and attempt escape from the sector's most impenetrable prison planet, in this action game that explores the brooding anti-hero's early adventures. Escape will require a spectrum of staple video gaming skills, including straightforward shooting, stealth moves, and even some...
---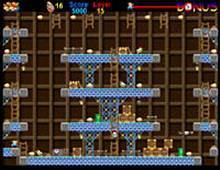 Chuckie Egg: The Next Batch 2001
Most of you weren't even born when original Chuckie Egg was made. It was 1983, the dawn of computer gaming. ZX Spectrum was just born, almost no games were made for it at all... then the legend arrived. Chuckie Egg, probably the best known Spectrum game of all time! And...
---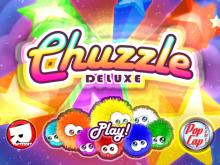 Chuzzle Deluxe 2005
This action-puzzle game of online origin was developed by PopCap, the creators of the popular Bejeweled. The Chuzzle playfield is full of cute, colorful, blobs of fur, called "Chuzzles," that come alive through their voices, animations, and googley eyes. The object of the game is to remove Chuzzles from the...
---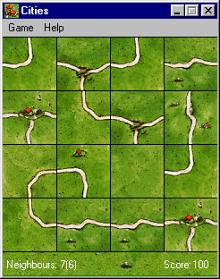 Cities 2001
Cities is a fun freeware brainteaser for Windows designed by Max Tillberg based on Carcassonne, an inventive board game from Hans im Gluck, a German publisher, published outside Germany by Rio Grande Games. There's even a little plot: as engineer in a small country, the King wants you to build...
---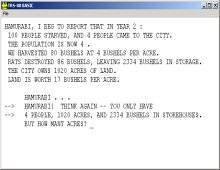 Classic Basic Games (a.k.a. Best of Creative Computing) 2002
This is a real blast from the past :) Anthony Wood of AW Software has kindly programmed and released, for free of charge, a wonderful Microsoft BASIC interpreter for Windows. Included in this download is not only Wood's interpreter, but also dozens of classic BASIC games - including all of...
---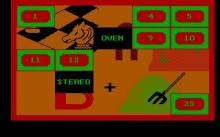 Classic Concentration 1988
Concentration was a popular game show in the mid-to-late 1980s, and this game was adapted from that television program. Two players can play against each other, or one person can play against a computer generated opponent. The answer to the puzzle is hidden by tiles. The tiles have words denoting game...
---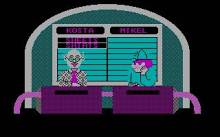 Classic Concentration 2 1989
Concentration was a popular game show in the mid-to-late 1980s, and this game was adapted from that television program. The sequel, Classic Concentration 2nd Edition, features the same interface with even more puzzles to solve. Two players can play against each other, or one person can play against a computer...
---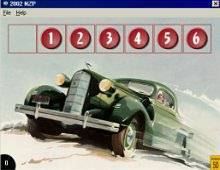 Classic Puzzles 2003
Yet another excellent coffee-break game for Windows from NZP of Canada. From the official site: "A collection of 4 classic puzzles. Each puzzle consists of a number of counters placed on a board. Your goal is to shuffle the pieces into their winning position using the smallest number of moves....
---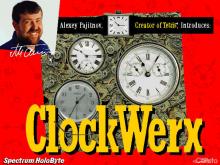 ClockWerx 1995
Despite the box's proud claim that ClockWerx was created by the designer of the much beloved Tetris, the game lacks all the charms of a good puzzler while focusing on the hair-pulling frustrations of a bad one. There's no real sense of accomplishment or challenge, just annoyance. As you navigate your...
---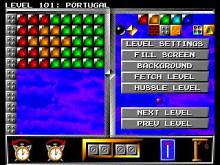 Clockwiser 1994
On each of Clockwiser's levels (100 on Amiga/Amiga CD32 and 110 on DOS), you are presented with a level layout, and a target layout, with the aim being to transform the former to match the target. The levels consist of a collection of cogs, which can be rotated either clockwise...
---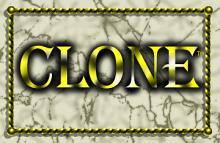 Clone 1997
Clone is a fun but very little known shareware puzzle game from Antares, published by LaserPoint Software in 1997. Since LaserPoint no longer existed, the full registered version is being distributed as freeware from the author's website. As the official blurb says, "...in Clone, you control a little blue hero...
---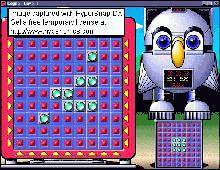 Cogito 1992
Similar to an old Milton Bradley board game, Cogito is a nice little puzzle game for Windows in which you must use the vertical and horizontal levers to arrange the pieces to match the given pattern. The number of moves you can make is limited, and levels get difficult very...
---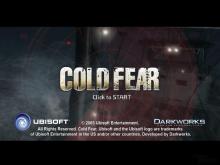 Cold Fear 2005
Cold Fear is a survival-horror game with an emphasis on action, featuring both adventure-style puzzle solving and third-person shooting. The game's story begins far offshore in the Bering Sea, on an apparently abandoned Russian whaler. In the role of a U.S. Coast Guard officer, players set out to investigate the...
---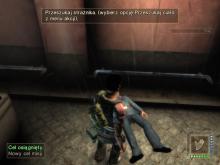 Cold War 2005
PC gamers return to the tense, 1980s climax of the title conflict in this action-adventure game from DreamCatcher. In the role of a freelance journalist who has traveled to the Soviet Union to cover a routine story, players soon find themselves political prisoners of the KGB -- stripped of all...
---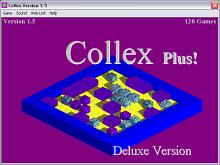 Collex Plus! 2002
Collex Plus! is the "definitive" version of A1 Collex, a fun and unique brainteaser. Your goal is to move your box around the board to collect all the numbered boxes in ascending order, as well as all the star boxes from the gameboard. This must be done under a strict...
---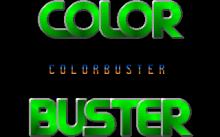 Color Buster 1992
Color Buster is a puzzle game, that, like all classic puzzle games is easy to get into but hard to master. On each level, you have a goal: Push color boxes of same color together to unite them, then push the resulting box into the exit tile. Each level is...
---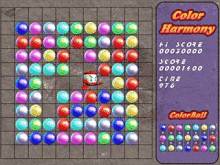 Color Harmony 2000

---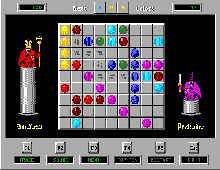 Color Lines 1992
This is the original Russian version of Lines. It is a turn-based board game. Each turn, three randomly colored balls fall on random grids of a 9x9 squares board. Your mission is to re-locate the balls (by moving one of them per turn) to form lines consisting of five or...
---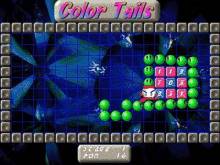 Color Tails 1998

---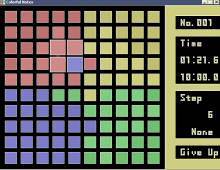 Colorful Notes 2005
Colorful Notes is a clever swap-the-tile puzzle game from Japan. Your goal: join same-colored tiles together by swapping them. There is a catch, though: some tiles cannot be moved, and some others can only be moved a certain number of times (the number of moves allowed is written on the...
---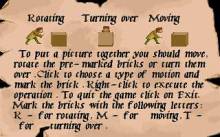 Columbus Discovery 1992
In the puzzle-game you have to gather the pictures divided on 30 fragments placed on sides of bricks. You are allowed to rotate the group of bricks in vertical plane, to turn them over in horizontal plane, and to move them to new places. Less moves you made the higher...
---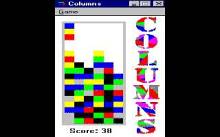 Columns 1991
Tetris like game. Original. ...
---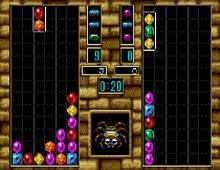 Columns III: Revenge of the Columns 2000
Dr. Robotnik's Mean Bean Machine and Columns III: Revenge of the Columns are two excellent Windows version of SEGA's popular SEGA Genesis puzzle games. The games are both Tetris-style "falling blocks" games, but with some differences. Dr. Robotnik is more similar to Puyo Puyo (and, in fact, SEGA uses characters...
---