Puzzle Games #6
Search a Classic Game: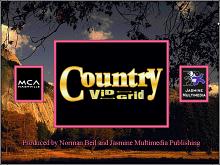 Country Vid Grid 1995
The Country Video Moving Puzzle Game. Here is a whole new way to play music videos. As you watch each video, the screen is divided into squares that are all mixed up. You have to unscramble each video while it is playing and before the music ends. It takes just...
---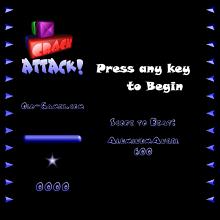 Crack Attack 2002
Crack Attack is a good remake of Nintendo's popular Tetris Attack game, offering both faithful gameplay to the original and LAN capability. If you have never played Tetris Attack, here is the summary of the rules: "Slowly, your stack of blocks grows from the bottom, and you've got to make...
---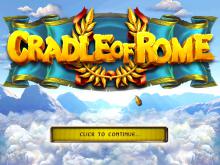 Cradle of Rome 2007
In Cradle of Rome you must construct an empire that includes over 20 well-known Roman buildings by completing more than 100 levels of match-three gameplay. Begin as a village leader and rise through the ranks of Roman aristocracy to become the next Emperor. As you work your way through each...
---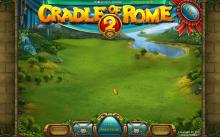 Cradle of Rome 2 2010

---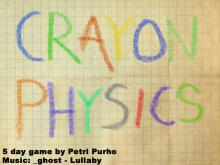 Crayon Physics 2007

---
---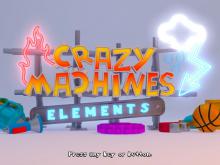 Crazy Machines: Elements 2011
FAKT Software's physics-based puzzle series full of Goldbergian contraptions returns with a focus on elemental forces in Crazy Machines Elements. As always, players are presented with elaborate-yet-incomplete machines and asked to use various items to perform a simple task. But Elements also lets gamers complete their puzzles using fire, water,...
---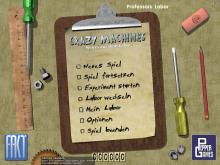 Crazy Machines: New From the Lab 2005

---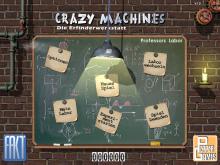 Crazy Machines: The Inventor's Workshop 2004

---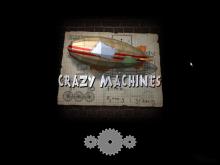 Crazy Machines: The Wacky Contraptions Game 2005
Inspired by Sierra's classic contraption creator, The Incredible Machine, Crazy Machines offers over 200 levels of machine-making mayhem. Players must solve physics-based puzzles by creating Rube Goldberg-style devices out of cranks, gears, candles, levers, robots, rockets, and other offbeat items. Air pressure, electricity, gravity, and particle effects are a few...
---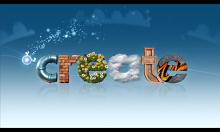 Create 2010
Taking a cue from Sony's LittleBigPlanet, EA's Create offers you the chance to build an assortment of distinctive levels, referred as "scenes," with a choice of themes, art styles, animated objects, textures, stickers, and more. Players can build an ancient world with dinosaurs, a zany stunt course for a vehicle,...
---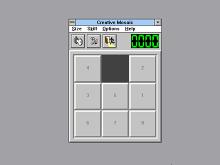 Creative Mosaic 1993
Mosaic is a game where you have a puzzle on a board and you're missing one piece. You have to slide the pieces so that they fit in the right order. You can play with numbers so that you have to organize them in numerical order, or you can use...
---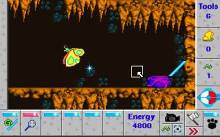 Creepers 1993
Help your worm change into a butterfly by getting past obstacles. You will use a lot of tools and your intelligence. Gameplay is similar to Lemmings, but now with bugs. ...
---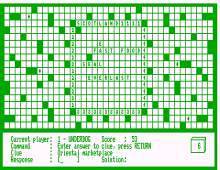 CrossCheck 1986
CrossCheck is an excellent and very rare PC version of TSR's board game of the same name, designed for 1-4 players. The game is a unique cross between a typical crossword puzzle and Scrabble. Four players (3 of which can be computer-controlled) write answers to crossword-style questions on an erasable...
---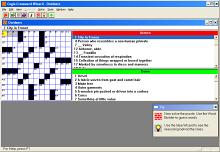 Crossword Wizard 1994

---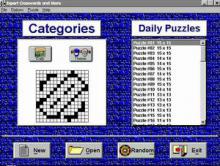 Crosswords & More for Windows 1996
Crosswords & More can be fun if your morning paper does not show up, or if the TV Guide crossword was not very challenging. If you like doing crosswords and word finds, then you will like Crosswords & More. There are not a whole lot of surprises. The graphics are fairly basic: puzzle...
---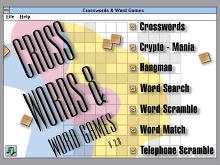 Crosswords & Word Games 1995
Crosswords & Word Games features 150 daily and themed crossword puzzles. Categories include music, babies, animals, picnics, nature, and more. Also available is a built-in crossword dictionary and an option to create custom puzzles. The word games portion of the disc includes the following six titles: Word Match, Telephone Scrabble,...
---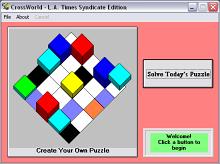 CrossWorld 2 1995
CrossWorld 2 is a superior sequel to GameTek's little-known CrossWorld, a great crossword puzzle program for DOS. This time, the game engine has been improved for Windows, with a clean user interface and two additional games. The original CrossWorld is included - same puzzles from the L.A. Times Syndicate plus...
---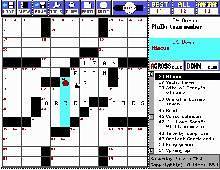 CrossWorld: LA Times Edition 1993
CrossWorld: LA Times Edition is a fun and comprehensive crossword puzzle game for DOS. Featuring a whole year's worth of crossword puzzles from LA Times, the game also includes a full-featured crossword creator you can use to make your own puzzles. The game goes above and beyond other crossword programs...
---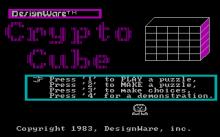 Crypto Cube 1983
20 themed words are arranged in criss-cross formation over the faces of a three-dimensional cube. You have to guess and uncover them. A mascot- The Wuzzle- apprises you of your progress. When uncovering the words, you will get: a blank square- no points and the turn is over; a vowel- 5...
---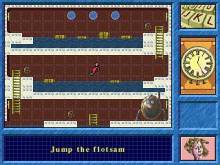 Crystal Maze 1994
A Game based on the successful UK TV Show of the same name. You have a team of six which you lead around the maze. There are four zones: Ocean, Aztec, Medieval and Futuristic. There are four types of game, Physical, Mental, Skill, and Mystery. Every game you win earns...
---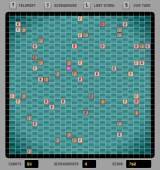 Cubots 2003
A nice PC clone of Daleks, classic Macintosh puzzle game. For an explanation of what Daleks is, here's excerpt from my review of DRroboWHOids, an older clone for DOS: "In this game, you must help that ingenious time traveller, Doctor Who , avoid ever-growing swarms of your arch-enemies, the Daleks....
---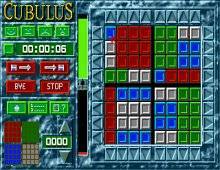 Cubulus 1991
How do you make an interesting computer game out of the venerable Rubik's Cube concept? According to cult programmer Tobias Richter, you view it from the top with all sides displayed, and allow the player to choose the number of sides, from 4 to 25. A large number of different starting...
---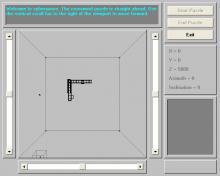 CyberSpace Crossword 1992
CyberSpace Crossword is a freeware three dimensional crossword puzzle. The player starts at a point in cyberspace some distance above the puzzle and navigates to it using three slider controls that adjust the player viewpoint in each of the three dimensions. Upon nearing the puzzle the game begins and the...
---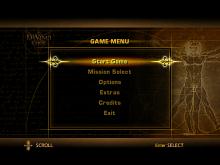 Da Vinci Code, The 2006
Based on Ron Howard's cinematic interpretation of Dan Brown's bestselling novel, this video game version of The Da Vinci Code is designed to let players experience the twisting mystery story first-hand, and to explore locations and clues not featured in the original source material. Players guide lead characters Robert Langdon...
---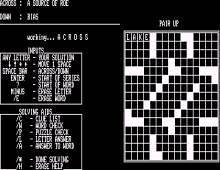 Daily Crossword Puzzles from The New York Times 1987
Daily Crossword Puzzles is a decent but small collection of daily crossword puzzles from the NY Times. The game includes only 15 puzzles, although they are all quite interesting. The interface is clean and easy to use: you can read all the clues at once, and get either a letter...
---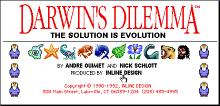 Darwin's Dilemma 1990
One of the most unique and addictive puzzle game I've ever come across but also sadly one of the most obscure, Darwin's Dilemma is slightly derivative of the old Evolution game, but is much more complex and interesting. The goal is for you to "push" matching creatures together. Make enough...
---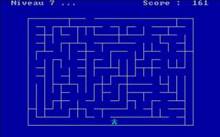 Dedale 1986
How far can you make it in this game of mazes? The object of the game is to move your character through a maze from start to finish before your points (time) run out. If you make it through, you get extra points (time) for the next level. The mazes start...
---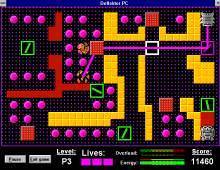 Deflektor 1998
This early, authorized freeware remake of the puzzle game from 1987 updates the graphics and sounds while maintaining the original gameplay. Each level is a puzzle room filled with obstacles and viewed from above, where the objective is to use a series of mirrors to guide a laser beam towards...
---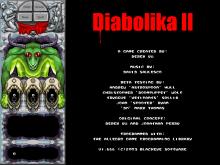 Diabolika 2 2003
Diabolika 2 is a great sequel to Diabolika, a unique strategy/puzzle hybrid from freeware developer Blackeye Software. More of an update than a true sequel, Diabolika 2 nonetheless remains as fun as the original - and even more so, with improved enemy AI and graphics. Calling it "sequel" is a...
---