Puzzle Games #6
Search a Classic Game: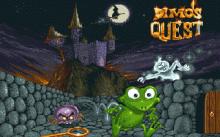 Dimo's Quest 1993
To be able to marry Princess Dori, Dimo the frog have to collect all the sweets her father King Greenfoot wants throughout the kingdom! That means over 50 levels; so help Dimo in his quest in this cute puzzle game... ...
---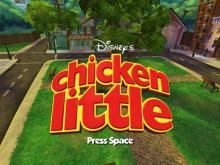 Disney's Chicken Little 2005
Based on the 2005 theatrical release, Disney's Chicken Little puts players in control of the titular character right after the infamous "acorn incident" that sullied his reputation. Joined by his friends, Abby Mallard, Runt-of-the-Litter, and Fish-out-of-Water, Chicken Little must outsmart Foxy Loxy and at the same time stave off an...
---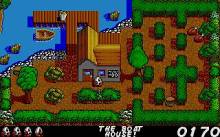 Dizzy: Fastfood Dizzy 1989
Fast Food is similar to Pac-Man or Boulder Dash, but not quite. The objective is to collect all fast food on the screen: that means, food that is moving fast. While doing so, you will have to avoid the monsters, otherwise you'll get killed. There are 30 levels, increasing in...
---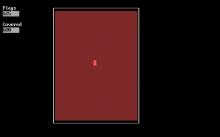 Dosmine 1993
DOSMINE is an unusual step backwards -- a porting of the Windows game Minesweeper back to MS-DOS. (But surely you could have guessed that from its name!) In short, you are presented with a grid field of concealed cels, some of which contain game-ending land mines; those that don't will either...
---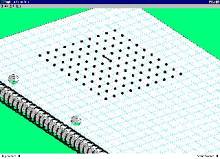 Dots 1991
Dots for the PC. You can choose the size of the field and then play against the computer. You have different skills possible. The game is fun! ...
---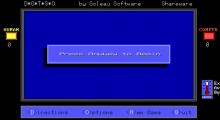 Dotso 1995
Based on a pen and paper game often called Squares, your objective in Dotso is to create squares by completing lines between dots. The game creates a random board of dots and lines for you to start with. On your turn, you can create a single line between two dots either...
---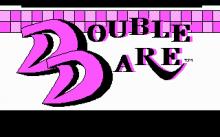 Double Dare 1988
Double Dare is the computer version of the game show originally hosted by Marc Summers. Like the TV show, the game is basically a trivia game with the added enhancement of being able to answer the question, or take a dare. Dares consist of the Toss-up Challenge, the Physical Challenge,...
---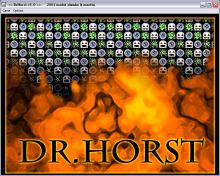 Dr. Horst 2002
Dr. Horst is a polished remake of Dr. Mario, a fun Connect 4 clone for console systems that was never released on the PC. Your objective is to connect four pills of the same color to make them disappear, and your ultimate goal is to get rid of virus monsters...
---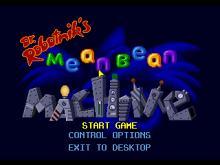 Dr. Robotnik's Mean Bean Machine 2000
Dr. Robotnik's Mean Bean Machine and Columns III: Revenge of the Columns are two excellent Windows version of SEGA's popular SEGA Genesis puzzle games. The games are both Tetris-style "falling blocks" games, but with some differences. Dr. Robotnik is more similar to Puyo Puyo (and, in fact, SEGA uses characters...
---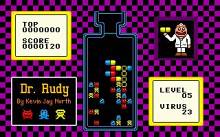 Dr. Rudy 1992
Dr. Rudy is a clone of Nintendo's Dr. Mario. You have a Tetris-like board with three different types of viruses. Your job is to get rid of them by putting four or more of the same colored pill on each of them. The pills are colored red, blue, yellow, and green....
---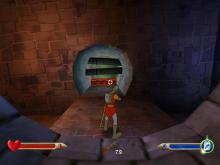 Dragon's Lair 3D: Return to the Lair 2002
Brave gamers are beckoned once again to the quest of rescuing the beautiful princess Daphne from the dangerous dungeons of the Dragon's Lair in this first release developed by California's Dragonstone Software. Though the game is lovingly patterned after the characters, levels, and storyline of the revolutionary arcade classic, players...
---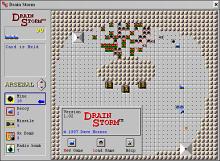 Drain Storm 1997
Drain Storm is a fun puzzle game, except its puzzle structure is much less rigid, meaning it won't make you pull out your hair as often as you did in DROD :) You control the "Effer-vessel," a small tractor-lookalike vehicle that's actually a tiny drain probe sent to investigate and...
---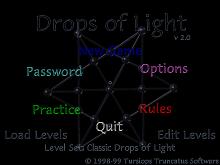 Drops of Light 2000
Drops of Light is an excellent puzzle game that plays like a blend of classic 15-peg puzzle game, some inspirations from Chinese checkers, and a twist of color physics. The goal: rearrange the photons in the grid to match the Goal grid before running out of energy. Although this sounds...
---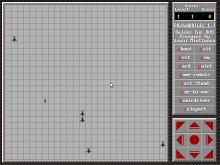 DRroboWHOids 1994
DRroboWHOids (a name that makes you want to scream at the designer) is a great PC remake of Daleks, a classic UNIX puzzle game that got a new life on the Macintosh as Classic Daleks. In this game, you must help that ingenious time traveller, Doctor Who , avoid ever-growing...
---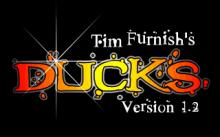 Ducks 1998
Ducks is a former shareware, now freeware Lemmings clone for DOS. Instead of clearing the path to a portal for green creatures, the player controls a green duck, the leader of oranges ducks that must be guided to a rocket ship. Clicking and holding the right mouse button on any...
---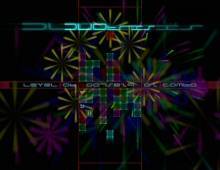 DUOtris 2004
DUOtris is a fun Tetris variant that merits attention of fans of falling-block games, even though the interface takes some getting used to. Shockedfrog's thorough review at his site summarizes the pros and cons quite well: "DUOtris is a puzzle game with some interesting twists and online highscores. [The game...
---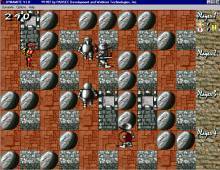 Dynamite 1997
One of the less exciting shareware games from Webfoot, Dynamite is a decent, if uninspired, clone of Bomberman. Up to 4 players battle each other to the death by strategically laying and detonating bombs and destroying walls. The game is played from a top-down perspective, and the graphics is good...
---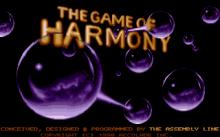 E-Motion (a.k.a. Game of Harmony, The) 1990
This strategic action puzzle game features original gameplay. You control a spacecraft situated on a globe which you can rotate and move around the screen. You must knock globes into others of the same colour, to rid the screen of all the globes. The screen has no borders, so globes...
---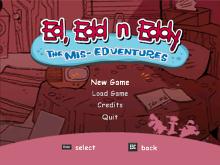 Ed, Edd n Eddy: The Mis-Edventures 2005
Life's ultimate mission -- the acquisition of delicious, long-lasting jawbreakers -- continues in this platform-exploration styled "Mis-Edventure" from Midway. Like a middle school-aged manifestation of Freudian theory, the id-driven Ed, the egomaniacal Eddy, and self-repressed "Double D" quest together for the ultimate candy commodity, through a series of harebrained schemes...
---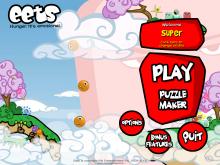 Eets: Hunger. It's emotional. 2006
Eets plays like a strange cross between Lemmings and The Incredible Machine. Eets stars a little alien-like character with large eyes that is looking to collect as many puzzle pieces as he possibly can. Much like Lemmings, players do not directly connect this character; instead you put items in his...
---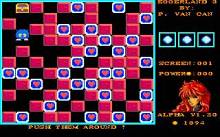 Eggerland 1991
Remake of the game for IBM-PC. Object of the game: Collect all the hearts in the field. It has lots of levels, and it's fun to play. ...
---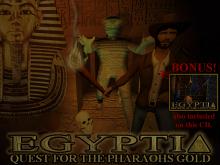 Egyptia: Secrets of the Lost Tomb 1997
Egyptia is a very obscure puzzle game from German developer DOE Entertainment. Your goal is to navigate dozens of rooms inside a pyramid to uncover the hidden gold of the Pharaohs. The game plays like a cross between Lode Runner and Montezuma's Return, but the result is much less fun...
---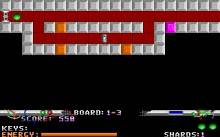 Elements 1994
Elements is a puzzle game where you use the arrow keys to guide a small green ball (called "Element") through mazes without running out of energy. You lose energy by moving in any direction. Energy is displayed as an orange stripe along the bottom of the screen alongside your score,...
---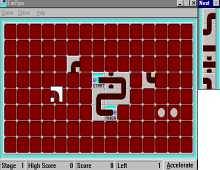 EmPipe 1999
EmPipe is a fun Windows version of classic Pipe Dreams connect-the-pipes game. The objective is simple: connect pipe sections to let water flow from the start to finish. Pipe tiles are given at random, and you can always see what the next several pieces will be. Gameplay is simple: move...
---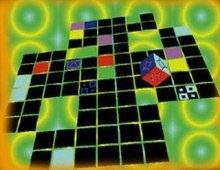 Endorfun 1995
Endorfun is a fun psychadelic puzzle game that plays like Tetris on acid. Well, not really - but you get the idea :) The objective in the game is to maneuver a 3D cube (celled "Light Body") around a transparent grid ("Unified Field") to catch and absorb shifting target squares...
---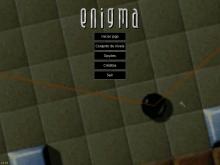 Enigma (2003) 2003
Enigma is a superb puzzler in the same style as Dongleware's underrated puzzler Oxyd series. In the author's own words: "...Enigma is a puzzle game inspired by Oxyd on the Atari ST and Rock'n'Roll on the Amiga. The object of the game is to find uncover pairs of identically colored...
---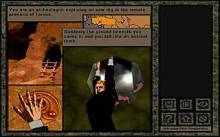 Entombed Enhanced 1997
I remember playing the CD version of Entombed ages ago and being thrilled when I heard the voice-over, as I was convinced it was the voice of Greg McKanish, member of top Australian rock group Skyhooks. In this version of the game there are no voice-overs or music, but the...
---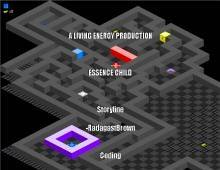 Essence Child 2005
Essence Child is a great brainteaser from Living Energy Productions, a small group of amateur designers. In addition to offering devious non-timed levels that recall the best of Chip's Challenge, the game comes with a nicely designed level editor and even a plot that unfolds as you play. Like all...
---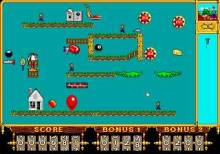 Even More Incredible Machine, The 1993
Sierra's award-winning The Incredible Machine returns to the computer platform with 170 new puzzles to master. For those unfamiliar with the series, the goal is to figure out how to get an object, creature, or person to the other side of the screen by using an assortment of wacky gadgets....
---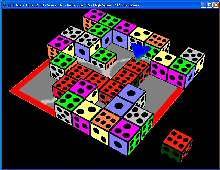 Evil Dice 2004
Evil Dice is a decent PC adaptation of Devil Dice, a great puzzle game on Playstation that was never released for PC. Similar to great reflex-based puzzlers, Evil Dice has simple rules: score as many points as you can in 3 minutes by matching up dice with the same number...
---