Puzzle Games #9
Search a Classic Game: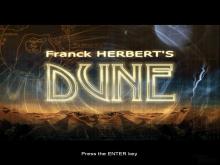 Frank Herbert's Dune 2001
Frank Herbert's Dune is billed as a combination of infiltration, action, and adventure. A more accurate description might be that of an action game pretending to be sneaky. In theory, there's espionage, as you try to stealthily maneuver your way behind an enemy soldier to dispatch him with one skillful...
---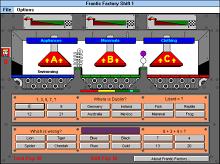 Frantic Factory 1995

---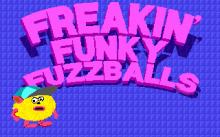 Freakin' Funky Fuzzballs 1990
In a departure from the usual RPG worlds for which it's best known, Sir-Tech Software offers Freakin' Funky Fuzzballs, an arcade-style action/puzzle game requiring planning and strategy. Players must create a path through a maze-like display containing blocks (floors and walls) and open spaces that shift and disappear, while searching...
---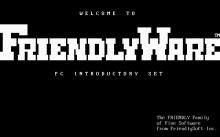 Friendlyware 1983
A set of 16 games, 9 business tools and 4 miscellaneous applications designed for use on IBM Pc and compatibles. The entire concept of the package is to familiarize new computer users with the capabilities of a home computer from entertainment to productivity. All games and programs are accessed via...
---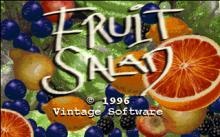 Fruit Salad 1997
Fruit Salad is a freeware single-player game in the style of Puzzle Bobble. The player is presented with a canon that fires different coloured fruit at a stack of fruit at the top of the screen. When three or more pieces of fruit of the same colour are stacked together...
---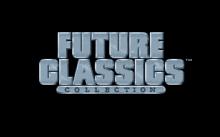 Future Classics Collection 1990
I'll let MobyGames' excellent rap sheet for this great action/puzzle collection speak for itself: "Future Classics Collection is a collection of five distinctly-themed, well-balanced games that stress action and strategy equally. Future Classics was created by past developers from Cinemaware and Microprose. The gameplay of the five games is extremely...
---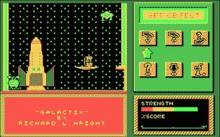 Galactix 1988
Platform puzzle quest game. CGA version. ...
---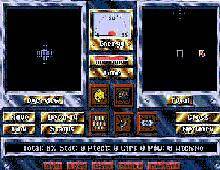 Game of Life 1992
The Game of Life is a real-time puzzle game. Calling itself modestly "the ultimate cell simulation", the Game of Life tries to recreate the processes inside a simple organic structure. This body consists of five different types of cells: The proto cells (the "flesh") will grow quickly and aimless, unless you...
---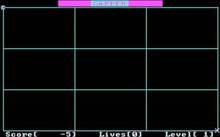 Gapper 1986
A straightforward Amidar clone, Gapper adds a little twist, acknowledged in its name. As in its predecessors, the goal here is to change the colour of a series of lines (here in a straight grid pattern of increasing complexity) by traversing all of them -- a dotless Pac-Man or...
---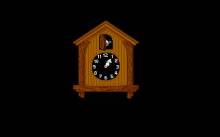 Gear Works 1992
This top-down puzzle game starts with a screen featuring a number of red cogs at different parts of the screen, and a grid of pegs (which become less complete on later levels). Your task on each level is to use a number of gears of one of 3 different sizes...
---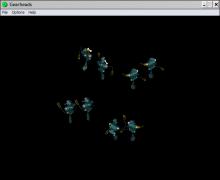 Gearheads 1996
Gearheads is a tough game to put down once you start playing. The graphics are good and so is the sound is good, but the game play is unusual. The concept of wind-up toys playing a complicated game of Red Rover was foreign to me. There have been games with...
---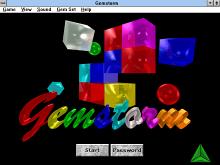 GemStorm 1995
The idea of the game is to line up enough Gems of the same color in a row to earn a Drop. Use the keyboard to rotate the Gems, and move them over so that the colors line up. They can line up horizontally, vertically, or diagonally. When they line up,...
---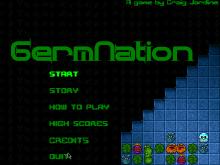 Germ Nation 2000
Germ Nation is a fun, addictive freeware puzzler that could have been inspired by SNES classic Dr. Mario and Bust a Move, but with many twists of its own. Similar to Tetris and its numerous clones, your goal in Germ Nation is to shoot out germs from a big pipe...
---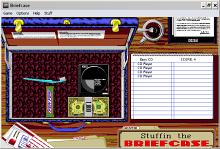 Getaway Entertainment 6 Pack for Windows 1992
Notable for being the last game from Epyx before the company folded, Getaway Entertainment 6 Pack for Windows is a fun collection of parlor/card games that much better than 1987's very ugly black-and-white-only precursor, Getaway Entertainment Pack. It is worth noting that the original was black and white only because...
---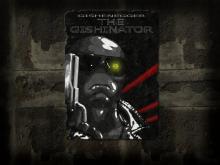 Gish 2004
Bloody physics. They're everywhere. I eat a sandwich? Physics. I go for a crap? Physics. I construct a complex system of weights and pulleys? Physics! And now, as if we don't all have to put up with enough physics in the day-to-day, they've only gone and put them in a...
---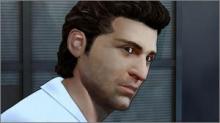 Grey's Anatomy: The Video Game 2009

---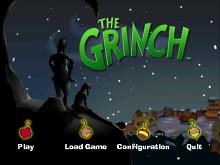 Grinch, The 2000
Despite the retelling of the classic story How the Grinch Stole Christmas, written by the late Theodor Seuss Geisel, The Grinch, by developer Artificial Mind and Movement, offers a fresh and at times funny look at the irascible old coot and his unlucky mutt Max. At its mean-hearted core, the...
---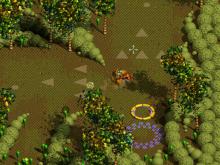 Gromada 1999
Developed by Buka Entertainment and published by Bethesda Softworks, Gromada is an action-shooter, arcade-style game. You begin playing as a tank called Kassandra and work to defeat the enemy aliens who have taken over your artificial planet, Gromada, a testing site for new military units. While the game has a very...
---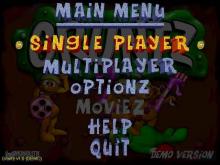 Gruntz 1999
From Monolith Productions comes a delightful puzzler called Gruntz. Its humorous, often childlike approach hides a challenge that could trouble even some of the sharpest adults. In single-player action, your chief objective is to beat the Questz mode, eight four-level, puzzling stages. The game starts out slow with a rather...
---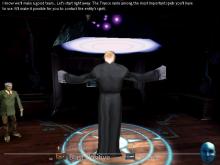 Guardian of Darkness, The 1999
Cryo Interactive, the company whose goal is "to bring the best in French Creativity to the world" has already released a bundle of French games, none of which have yet really made it as a classic, but all of them full with French originality for a refreshing change from the...
---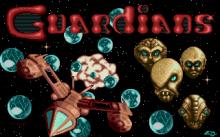 Guardians 1991
Guardians is a puzzle game in which the player takes the role of a guardian who is tasked with containing the so-called "Triffids", balls of pure energy. The game is played in a top-down perspective and has two plains. The upper plane is where the player is active and has...
---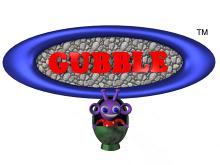 Gubble 1996
Gubble D. Gleep loves to sleep. Imagine his surprise when he is rudely awakened by an alien robot to perform a mission that isn't even his. In Gubble, you control the cute little alien, Gubble D. Gleep himself as he tries to unfasten zymbots that have been screwed, nailed, riveted,...
---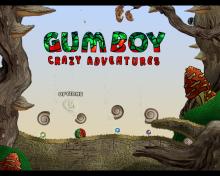 Gumboy: Crazy Adventures 2006
Gumboy's a sort of impressionist take on Kirby, a thoughtful puzzle-platformer stripped down to the very barest essence of movement and collection. There's no combat of any sort - simply use of the environment to get the rolling, floating or flying (altered by occasional pick-ups) Gumboy to a level exit....
---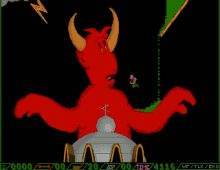 H2O 1996
H2O is a puzzle game similar to the classic Lemmings, where you guide pixel-sized droplets of liquid to an exit with the help of a humanoid cursor. You do this by deploying bridges, blowing up obstacles and building barriers to alter the course of the stream that falls from the...
---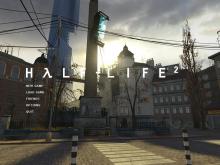 Half-Life 2 2004
Half-Life 2 continues the story of Gordon Freeman, the scientist-turned-marine who managed to escape from the Black Mesa Research Facility in Half-Life. In Half-Life 2, Gordon has accepted the G-Man's "offer" and become a government agent on Earth. However, the Xen aliens, Combine soldiers, headcrabs, "ant lions," and other enemies...
---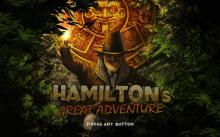 Hamilton's Great Adventure 2011

---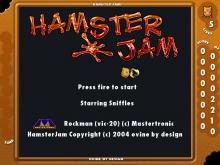 HamsterJam (a.k.a. Rockman) 2004
HamsterJam is a superb Windows remake of Commodore / Spectrum ZX game called Rockman, originally released by Mastertronic in 1985. As the official site explains, "...the idea of the game is to collect all the rings from each room while avoiding monsters, skulls and the deadly boulders. Upon completing a...
---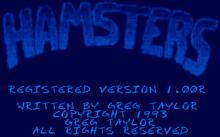 Hamsters 1994
Many of you will certainly remember the good old game called Lemmings from Psygnosis (from 1991). This game is called Hamsters but the game concept is the same: Save as many of the creatures as possible. Just as the lemmings, the hamsters in this game have different moods and characteristics....
---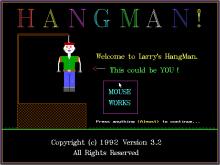 Hangman! 1992
Hangman is a word-guessing game based on the original paper and pencil version played by at least two players. The game shows you a series of blank spaces. You have a certain number of guesses; every time you guess wrong, a drawing of a hanged man will keep being drawn until...
---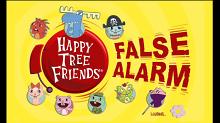 Happy Tree Friends: False Alarm 2008
Happy Tree Friends False Alarm has players leading cuddly little creatures through danger-filled levels to safety -- or not. Based on the cartoons created by Kenn Navarro and Rhode Montejo, the game is composed of environmental escort puzzles, in the same spirit as Lemmings or Lost Vikings. Players can control...
---