Puzzle Games #9
Search a Classic Game: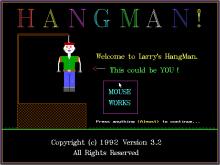 Hangman! 1992
Hangman is a word-guessing game based on the original paper and pencil version played by at least two players. The game shows you a series of blank spaces. You have a certain number of guesses; every time you guess wrong, a drawing of a hanged man will keep being drawn until...
---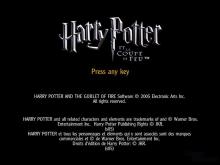 Harry Potter and the Goblet of Fire 2005
Following the story and settings of the concurrently released feature film, and inspired by the fourth novel in J.K. Rowling's wildly successful series, the video game version of Harry Potter and the Goblet of Fire puts players in control of the bespectacled boy wizard and his best friends, Ron Weasley...
---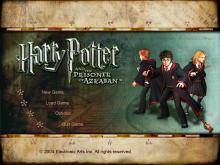 Harry Potter and the Prisoner of Azkaban 2004
Offering a host of new features and opponents, Harry Potter and the Prisoner of Azkaban looks to offer fans of this series a refreshingly new storyline as Harry and friends face their most terrifying opponents yet. For the first time in the series, gamers will be able to switch between...
---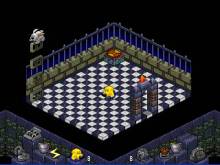 Head over Heels 2003
Head Over Heels is an amazing PC remake of out of the best Spectrum ZX games - indeed for all systems - ever made. Set in a pseudo-3D environment, Head over Heels is a unique game that offers an intriguing blend of puzzle and action genre, with a strong emphasis...
---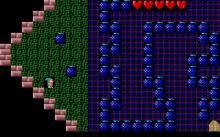 Heartlight Deluxe 1994
A game that's very similar to Boulder Dash - the basic idea of collecting things while avoiding being crushed is the same. The protagonist of the game is a dwarf named Mosiek, who decided to marry Rachel. A necessary condition, however, is showing the cunning and skill. He goes...
---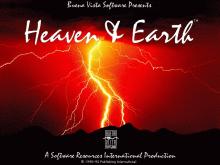 Heaven & Earth 1992
In 1992 when Heaven & Earth was released, most games fit a particular mold. The designers of Heaven & Earth tried (and succeeded) to offer something a little different. Inspired by Tibetan and other Asian cultural legends surrounding the existence of an esoteric ancient kingdom that is blessed with peace,...
---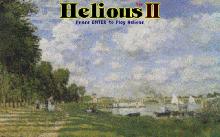 Helious 1993
Helious II is the second part of Helious. The first part was available without charge as a shareware "teaser" where you had to pay for the second part of the game, Helious II. Just as with Helious, you must maneuver a balloon through the different levels. Every maneuver releases air...
---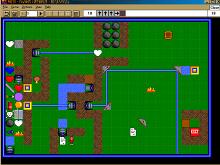 Hero Defiant 1998
Puzzle game. Over 100 levels. Sequel to Hero's Heart. Figure out how to move the Hero through each level, to collect all of the Hearts, and reach the Exit. Create new levels/new objects. ...
---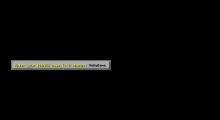 Hero's Heart 1992
Hero's Heart is a game where you play the role of a hero and you have to collect all of the hearts in a level before proceeding to to next level. There are 25 levels. To collect the hearts, you have to solve a series of puzzles such as, how...
---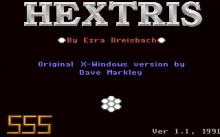 Hextris 1991
Hextris is an excellent Tetris clone that introduces hexagonal (beehive-shaped) blocks as the name suggests. The edges of the playing area are also hexagonal-shaped to fit the blocks. The game is more difficult as a result, since there are many more exposed edges that must fit with other tiles -...
---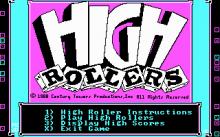 High Rollers 1988
The game is a computer adaptation of an American TV game show, where two competitors should win a game and money, throwing dices, eliminating certain numbers and answering trivial questions. The gameplay flows in real-time mode. For each roll of the dice a question must be answered. The first player should...
---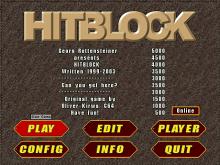 HitBlock (a.k.a. Crillion) 2004
HitBlock is a fun puzzle game that started life as a remake of C64 game Crillion but ended up offering much more than its predecessor. The premise is simple: use the arrow keys to bounce a ball around the screen, destroying all the blocks in order to go on to...
---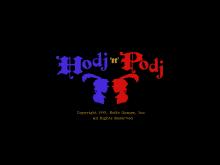 Hodj & Podj 1995
A wacky bunch of games in a wacky kind of world. Solve puzzles, both familiar and unfamiliar, to rescue the two princesses Mish and Mosh. A hodge-podge of mini-games united by a board-game quest. Some familiar favorites include reworkings of Battleship, Poker, Slots, Cryptograms, and Memory. ...
---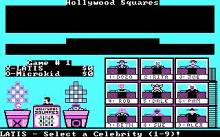 Hollywood Squares 1988
This is a GameTek conversion of the '80s version of the game show Hollywood Squares. Two contestants play a version of tic-tac-toe, with "celebrities" filling in for the squares. The selected celeb is asked a question, answers it, and the contestant must agree or disagree with their answer. A correct...
---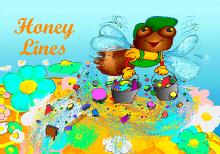 Honey Lines 1995
Honey Lines is a neat little puzzler from Russia's Nikita, one of the country's oldest and largest developers that went out of business in 2002. The game is a decent variant of Gamos' superior Color Lines: your goal is to swap pieces on the board to make them disappear. Whenever...
---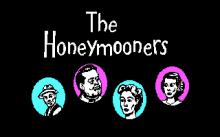 Honeymooners, The 1988
Based on the 1950s TV series of the same name, The Honeymooners is a series of mini-games. Ralph Kramden wants to hold the annual meeting of the Raccoon Lodge at Miami Beach. However the treasury is fairly empty and in order to make his dream come true, the Kramden's and...
---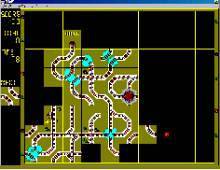 Hosen 1999
Hosen is a nice freeware puzzle from Japan that offers an innovative twist to Pipe Mania and similar games. Instead of connecting pipes together to channel water to the destination, your goal in Hosen is to connect rails of various shapes to establish a route that will take the train...
---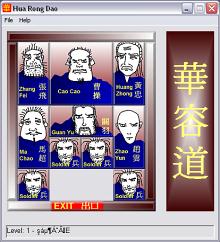 Hua Rong Dao 2000
Hua Rong Dao is a great PC version of classic Chinese sliding-tile puzzle game with a simple premise: on a 2D board, rearrange rectangular and square blocks of varying sizes to get the biggest square block to the exit. One of the oldest brainteasers in history, the game has been...
---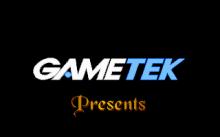 Humans 1 & 2 1993
The Humans is a Lemmings-influenced arcade puzzler, released on CD alongside its expansion pack, Humans 2. The gameplay of The Humans has similarities to Lode Runner and Lemmings. Your job in this action puzzler is to help prehistoric man to evolve by helping them discover tools, the wheel, weapons, or even...
---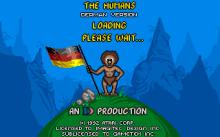 Humans 2, The 1992
The Humans 2 is great puzzle game in which you have get a couple of caveman guys who don't know a THING about stuff around and you must help them. In every mission you must do something like, kill a T-Rex, go to that point, find something, invent something and...
---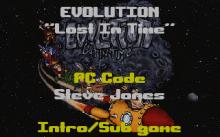 Humans 3, The 1995
Zoo keepers from an alien world have scoured human history to steal 7 important figures from different epochs, and it is your job to rescue them. First you will have to explore four worlds to find the 6 pieces of their Time Machine, avoiding the chasing aliens. Unlike Humans 2, this...
---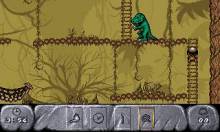 Humans, The 1992
One of the immediate things you notice about The Humans when you first start to play is an inescapable comparison to the highly successful title by Psygnosis, namely Lemmings. Although somewhat similar in style as far as looks go, comparison of the on-screen critters reveals a vast difference. In The...
---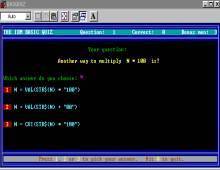 IBM Basic Quiz 1989
This follow-up to The Computer Quiz features the same engine, but its hundred questions deal with the BASIC programming language. As before, the player is given three "men," and loses a man every time a question is answered incorrectly. Bonus men can be earned by answering ten questions correctly. At...
---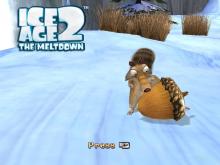 Ice Age 2: The Meltdown 2006
Based on the computer-animated film starring the voices of Ray Romano, Dennis Leary, and John Leguizamo, Ice Age 2: The Meltdown is a 3D platform game that closely follows the movie's storyline. Players will guide animal characters Manny, Sid, Diego, and the rambunctious Scrat in an adventure that involves saving...
---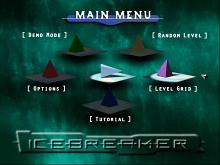 Icebreaker 1996
Icebreaker is a puzzle/shooter that has the player take control of a flying pyramid who has to navigate through 150 levels blasting other stationary pyramids. The stationary pyramids are either green, blue or red and can turn into each others colors throughout a level. The red pyramids can be destroyed...
---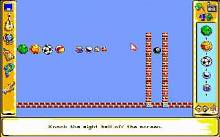 Incredible Machine 2, The 1994
This game involves puzzle solving, while creating wacky machines. Each level of the game contains a machine designed to do a specific task. The only problem is, there are parts missing, and it is your job to figure out where to put what in order to get the machine to...
---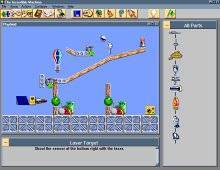 Incredible Machine 3.0, The 1995
This game involves puzzle solving, while creating wacky machines. Each level of the game contains a machine designed to do a specific task. The only problem is, there are parts missing, and it is your job to figure out where to put what in order to get the...
---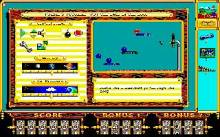 Incredible Machine, The 1993
The Incredible Machine is a puzzle game where the player has to assemble a Rube Goldberg-type contraption to solve a simple puzzle. The game consists of a series of puzzles, each having a simple objective, such as "put the baseball into the basket" or "turn on the fan". To achieve...
---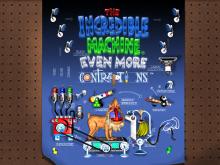 Incredible Machine, The: Even More Contraptions 2001
The Incredible Machine: Even More Contraptions gives you a surprising amount of freedom by offering multiple solutions to puzzles, which gives it strength and appeal unlike standard games of the genre. Encouraging experimentation above beating high scores or a clock, Even More Contraptions gives you the opportunity to work through...
---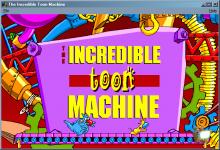 Incredible Toon Machine, The 1994
This release updates Sid & Al's Incredible Toons. In the predecessor, the key for this game is puzzle-solving, but the Toons adds a whole range of in-puzzle animations that increase the entertainment value of this release. It has 130 new mind-crushing puzzles, a player versus player mode., and a "Hometoons"...
---