Puzzle Games #17
Search a Classic Game: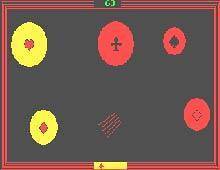 Shawl 1986
Shawl is a logical arcade game dealing with card suits. Circles of different colors, radii, and card suits appear in the rectangular frame, where the quasi-stick is flying in diagonal directions, ricocheting from the frame borders. The goal is to collect only unique suits to compose a four-suit set. Collecting...
---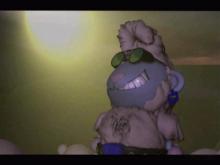 Sheep 2000
Lately, there has been a tendency to judge upon a game's quality only according to its technical characteristics, i.e. complexity, eye candy, and catchy sound. And, as time went by, the core notions of games became less and less important. Fortunately, games, which prove that creative ideas do count, appear...
---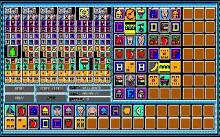 Sherlock Holmes 1991
Sherlock is a game of logic and deduction. It is your task to determine the locations of 36 blocks, based upon the information available in provided clues. Every puzzle can be solved by using the clues to eliminate possibilities until the location of a specific block can be determined. The game...
---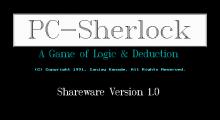 Sherlock: A Game of Logic & Deduction 1996
Call it a version of "MasterMind", "Break-the-Code", or "Bulls & Cows", PC-Sherlock pits the player against the computer in a race to deduce a four digit password. The player creates a four-digit number (with no repeating numbers) and then guesses the computer's number. The computer responds with the number of...
---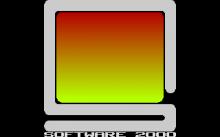 Shiftrix 1991
Shiftrix is a puzzle game with similarities to Atomix. The player is presented with a top-down level with differently coloured blocks. Those blocks can be moved in any direction, but they automatically move into the chosen direction until they meet an obstacle, e.g. a wall or another block. In contrast...
---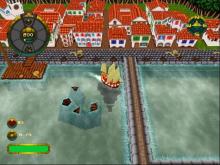 Shipwreckers! 1997
Shipwreckers! lets players take control of their very own pirate ship, equipped to the brim with weapons of mass destruction from the past and present. Players guide this ship through five different humorous worlds in a free roaming third person perspective. There's plenty of lighthearted action and strategy for all,...
---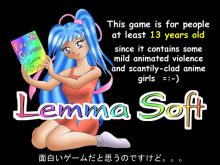 Shoujo Attack! 2004
One of the best Lemmings clones I have ever played and certainly the funniest, Shoujo Attack! is a great Lemmings clone that manages to parody Japanese anime/manga culture in the process :) Your job: guide little "shoujo" ("girls" in Japanese) from the entrance to the exit in each level. Instead...
---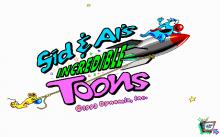 Sid & Al's Incredible Toons 1993
Sid & Al's Incredible Toons is a spin-off of The Incredible Machine series. It features cartoon characters and items instead of pseudo-realistic contraptions, but the goal is the same: to build hilarious machines reminiscent of the pictures of Rube Goldberg. Sid Mouse and Al E. Cat have probably never heard of...
---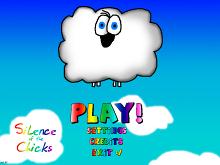 Silence of the Chicks 2005
Silence of the Chicks is a superb puzzle game by Oren Bartal, maker of Ultimate Super Stack, a classic QBASIC game reviewed elsewhere on this site. The goal is simple: as a sheep, you must catch the required number of chicks (the number is shown at the top of "chick...
---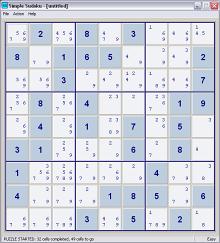 Simple Sudoku 2005
Simple Sudoku is a great Windows program that generates high-quality Sudoku puzzles that are symmetrical, with a single solution, and do not require trial-and-error to solve. If you have never played Sudoku before, here is the summary of this fun deduction game: you must fill the 9x9 board with integers...
---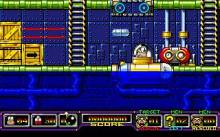 Sink or Swim 1993
Your name is Kevin Codner - rescue mariner extraordinaire, answering the distress call of a sinking cruise liner, the SS Lucifer. You set off in your little submarine and board the ship where a horde of passengers desperately need your keen oversight and "shipsmarts". In 60 levels you have to rescue...
---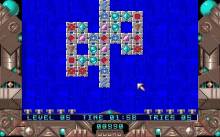 Sixx 1993
SiXX is a puzzle game along the lines of Epic's Brix, Mahjong, and more recently Pop Cap's Noah's Ark. Game play is as complex as clicking on two tiles that each have the same symbol - a horse shoe, diamond, beveled square, ice cream cone, etc. - and removing them...
---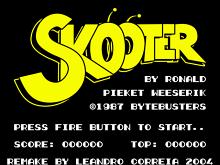 Skooter 2005
Skooter is a fun freeware remake of an oldie puzzle game for the MSX computer. In the author's words, "[this] remake was made in the most possible faithful way, with slighly modified graphics. The objective of this game is simple: control your Skooter robot and get the four screen items...
---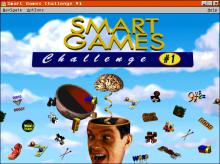 Smart Games Challenge #1 1996
I'm the type of person who picks up a newspaper strictly for the crossword puzzle. I have subscriptions to logic and variety puzzle magazines. I have trouble sleeping unless I solve a few puzzles before turning off my light. So naturally, Smart Games Challenge 1 is a favorite of mine. Smart...
---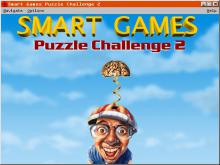 Smart Games Puzzle Challenge 2 1997
Smart Games: Games Pack Blue Edition is a continuation of the series of the Smart Games, Inc. titles introduced in 1995. Companion titles include Red and Green Editions as well, with all three jewel-box budget titles containing over 300 games in various categories such as trivia, brain teasers, strategy, perception...
---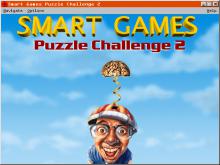 Smart Games Puzzle Challenge 3 1997
Puzzle game, third full game in the Smart Games Challenge series. This one includes 20 new and different puzzle types, each with between 30 and 50 individual puzzles (and 100 "Who What Where When" puzzles). Your score is tracked for every indivdual puzzle, so for puzzles with variable scoring, you...
---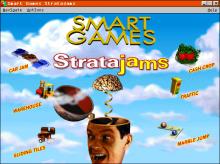 Smart Games StrataJams 1997
Based on selected strategy puzzles from Smart Games Challenge #1, Smart Games Stratajams includes bunches of puzzles of six different kinds. Unlike SGC1, it automatically saves your progress when you change puzzles. The six puzzle types included are: Car Jam: Move the cars and other vehicles in the parking...
---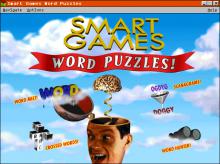 Smart Games Word Puzzles #1 1996
For those who loved Smart Games Challenge #1's word puzzles, this is a stand-alone package with lots more of four kinds of word puzzles from that game. Unlike SGC1, this one will automatically save your progress whenever you change puzzles. The included puzzle types are: Crossed Words: Blacken squares...
---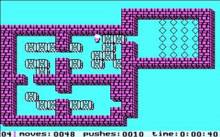 Sokoban 1984
Soko-Ban is a classic puzzle game, the basis of numerous clones in the later years. It is set in a warehouse. On each level, the player must push crates (from square to square) to get them onto designated spots; once each crate is on a marked spot, the level is...
---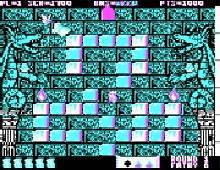 Solomon's Key 1988
Solomon's Key is a platform game with both action and strategy elements. On each level your goal is to retrieve a key which can then be used to unlock the exit. To help out, you have a magic wand which can be used to create and destroy blocks (though some...
---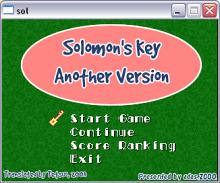 Solomon's Key: Another Version 2003
Solomon's Key: Another Version is a neat freeware clone of Solomon's Key, a neat puzzle game from Tecmo that was released on just about every 8-bit computer and consoles including the PC - thought the conversion was horrible. Originally a Japanese game, this fanmade game has been translated into English...
---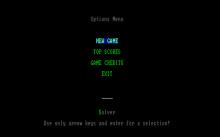 Solver: The Bank Quest 2001
This is a board/puzzle game, which also has a background story. You are a money collector whose task is to escort money bags to banks. However, something went wrong, and you lost all your bags in different parts of the city. Now you have to collect them again and to...
---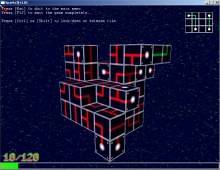 Sparks 3 1998
Sparks 3 is a fun little 3D puzzle game that is similar to the cross between Rubik's Cube and NetWalk, one of my most favorite shareware games (also reviewed on this site). The goal is to connect the square power node to all of the round computer nodes by rotating...
---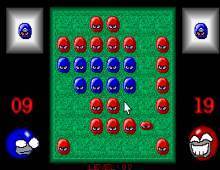 Spread 1992
Spread is a fun freeware two-player board game from Korea with a simple premise: change the color of all your opponent's pieces into yours. The rules are straightforward: you can move your piece on square at a time, or jump over another piece. All the opponenet's pieces that are adjacent...
---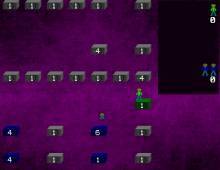 Spryjinx 1997
Spryjinx is a platform game in which two players compete to get the highest score by jumping on platforms. Platforms are moving from the top of the screen to the bottom where they are destroyed. Initially all the platforms are grey but when a player jumps onto a platform it...
---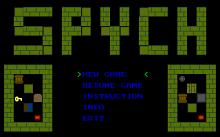 Spych 2001
Spych is a fun freeware logic game by a freelance Polish designer that provides many hours of puzzle-solving fun in under 100KB of space. The game is reminiscent of X-Land/Epic's shareware game Adventures of Robbo, in which your goal is to collect all the computer chips on each level. Things...
---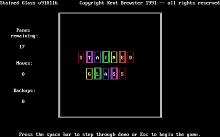 Stained Glass 1991
Stained Glass is a wonderful and original shareware card game that was the inspiration behind Nick Schlott's Tesserae, a commercial game published by GameTek in 1991 that features VGA graphics but same concepts. J. Michael Ambrosio's review says it all: "Stained Glass is a kaleidoscopic cross between checkers and a jump-the-pegs...
---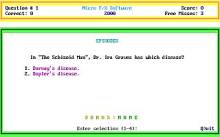 Star Trek - The Next Generation: Trivia - Volume 1 1990
This is a trivia game based on the first three seasons of Star Trek: The Next Generation. You are presented with questions from a variety of categories, like new characters, places and alien races, and you must supply the answer. To make things interesting, there is a timer on each question...
---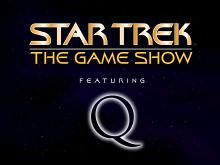 Star Trek: The Game Show 1998
Star Trek enthusiasts have a reputation for knowing every minor detail about the lineage. Here's the chance to prove it. Star Trek: The Game Show is an interactive quiz show hosted by recurring character Q (played by John de Lancie). Questions feature the first four TV series and the first...
---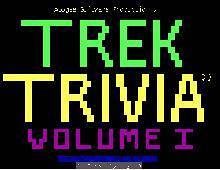 Star Trek: The Trivia Game 1988
Trek Trivia lets you test your knowledge of the Star Trek television series. There are hundred questions to test your knowledge, each with four possible answers to choose from. There are questions in different categories, including the crew of the Enterprise, aliens and enemies, episode names, technical data and dialogue. You start...
---