Puzzle Games #2
Search a Classic Game: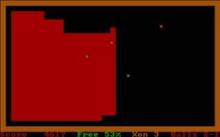 Antixonix 1985
Antix (AntiXonix) is a QIX variant. There are multiple balls bouncing across the screen. You have to slide your character across the screen to stop them. Every time you surround an area that isn't occupied, it disappears. You have to try to get rid of as much space as possible....
---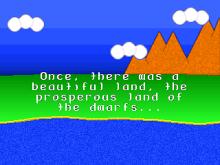 Apocalypse Abyss 1994
A somewhat uninspired shareware puzzle game, Apocalypse Abyss doesn't have much you haven't seen in many other puzzlers. You must guide a dwarf to the exit of each room through a variety of obstacles, pushing boulders, blowing up enemies, and gathering treasure. Unfortunately, this is a pretty standard design, and...
---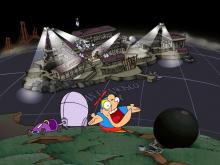 Arcade America 1996
Joey is the pot bellied, grunting, occasionally flatulent character that flashes his buttcrack from sea to shining sea in Arcade America. This game is a jaunt across the country from Alcatraz to Woodstock. In between, our hero encounters a variety of creatures bent on deterring him from reaching his rock and...
---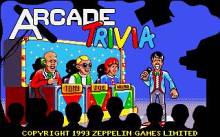 Arcade Trivia 1993
Arcade Trivia Quiz is a quiz game for 1, 2 or 3 players. There are four blocks of questions. Each block contains questions in six categories; Art & Literature Science Music Film and Television Sport History & Geography Icons representing these categories are displayed in a pyramid arrangement. The icons of available questions flash in sequence and the...
---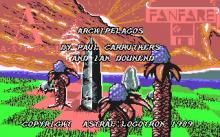 Archipelagos 1989
Archipelagos is a real-time puzzle and strategy game with an unconventional premise and equally unconventional gameplay. In the future, man carelessly poisons the earth with nuclear waste. The polar ice caps have melted, turning the surface of the earth into many islands of decaying land masses, known as Archipelagos. Man then...
---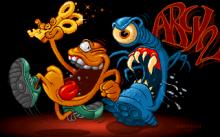 Arcy 2 1994
Puzzle game, idea behind it is to collect all the keys, get to the door, and not die. Sound simple? Play and you'll see. ...
---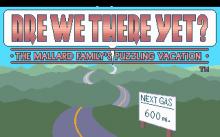 Are We There Yet? 1991
I love this game. I loved it when I first played it and I love it now. Are We There Yet? is a wonderful puzzle game, filled with challenging and devious brain teasers that will keep any puzzle junkie glued to the front of his or her PC for hours...
---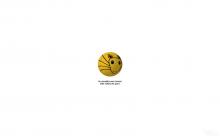 Armadillo Run 2006
This brilliant physics-based puzzle game has the power to turn even the most ardent science hater into a budding Brunel, Eiffel, or Dyson. However addicted you are to slaughter or strategizing AR will seduce you, I guarantee it. The concept is really simple. Each level consists of an inanimate basketball-like...
---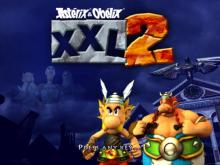 Astérix & Obélix XXL 2: Mission: Las Vegum 2005

---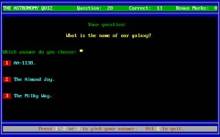 Astronomy Quiz 1988
This multiple-choice quiz game asks fifty questions about astronomy. It covers all facets of astronomy, its history, the cosmos and the people who discovered it. Interestingly, the player is given three marks and loses a mark every time a question is answered incorrectly. Bonus marks can be earned by answering...
---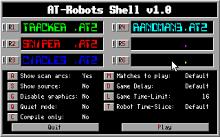 AT Robots 1997
A fun game in the spirit of Origins' OMEGA and other programming games, AT-Robots (short for Advanced T-Robots) is a fun and educational game that tests your programming skill by pitting the robot you programmed against others in a battle to the death. You program your robot with a language...
---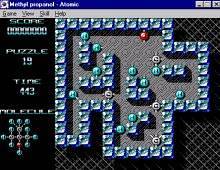 Atomic 1993
Atomic is a freeware remake of the game Atomix, a timed puzzle where you have to assemble molecules from atoms, by sliding them in position in maze-like levels. There are 3 difficulty settings (plus practice mode) and 30 levels to complete (recreated from original ones). ...
---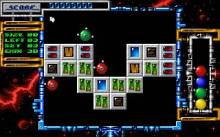 Atomino 1990
Build molecules out of the atoms provided - but watch for double, triple or four way atoms that will stop you from completing your task! ...
---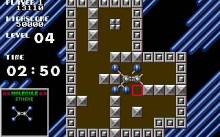 Atomix 1990
Atomix is a puzzle game. On each level, you are given a couple of atoms, and your task is to arrange them into a specific shapes. In a top-down view, you see all the atoms available for you to move, and all the directions they can connect to. Down below...
---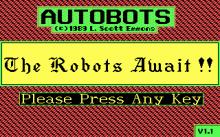 Autobots 1989
Autobots is a platform game, where your player is a magnet for robots due to certain reasons. The reason for robots is to make you their slave for very brutal reason you could ever imagine, the reason for you is to smash them into one another for keeping the peace...
---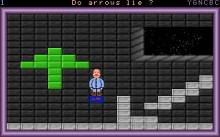 Avish: Searching for The Exit 1993
The university instructor Professor Avish has been asked to give an important lecture, and was invited to stay in a hotel the night before. When he woke up in the morning, while still in his pajamas, he discovered to his amazement that he is not in the hotel, but in...
---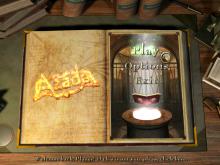 Azada 2007
Azada is a collection of point-and-click puzzles designed to test logic, memory, pattern recognition, deductive reasoning, and more. You have been magically transported to what appears to be an ornate mansion. A mysterious individual named Titus has summoned you in the hopes that you can rescue him from his prison,...
---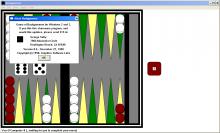 Backgammon 1990
Backgammon is computer backgammon conversion of the classic board game. The game allows the player to chose between three different difficulty level. The gameplay offers standard rules in comparison to the original board game. The additional features are: option to undo a move, enable double cube, repeat opponent's move, suggested...
---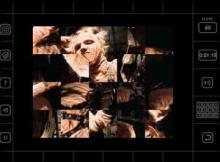 Backstreet Boys: Puzzles in Motion 1999
Puzzles in Motion: The Backstreet Boys is not a game that sets out with lofty goals. It takes a classic type of puzzle and attempts to innovate it a bit, but ends up leaving you with a sporadic mess that just isn't any fun. The puzzle that is desecrated is...
---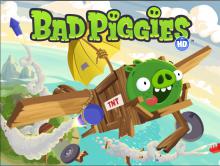 Bad Piggies 2012

---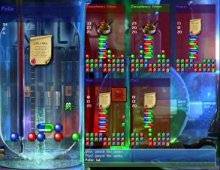 Baktinet 2003
Baktinet is the best PC clone I have ever seen of Nintendo's popular Dr. Mario series. Similar to Tetris, the object of the game is to remove rows of similarly-colored "pills" or "virii" by lining up at least four pills/virii of one color to clear the play field. The twist...
---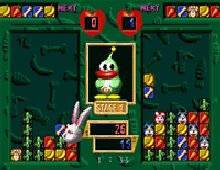 Baku Baku Animal 1996
Baku Baku Animal from SEGA is a fun Columns variant for Windows that can be played in 2-person mode via split screen. CD Mag's review explains it well: "Baku Baku is Tetris with animal food. Basically, the idea is to get strings of touching like-foods (bananas, bamboo, carrots...), then get...
---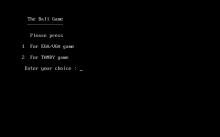 Ball Game, The 1991
This puzzle game features four players, any number of which can be human or computer, and is viewed from an isometric perspective. The basic gameplay is very similar to Virgin's Spot license. Your aim is to take control of the largest area of the board, which is done by moving...
---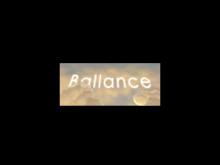 Ballance 2004
Atari and Cyparade invite players to get the ball rolling in Ballance. An action puzzle game, somewhat in the vein in Marble Madness, Ballance requires gamers to guide a ball through the nebulous sky along metal tracks, wooden roads, concrete paths, and over and around mechanical obstacles. The goal is...
---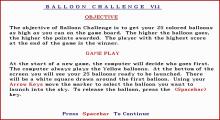 Balloon Challenge 1993
This game is very similar to Boloball, another Soleau Software puzzle game. The objective of Balloon Challenge is to get your 25 colored balloons as high as you can on the game board. The higher the balloon goes, the higher the points awarded. The player with the highest score at...
---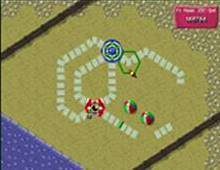 Baroll 2000
Baroll is a fun little freeware old game that plays like Pipes and similar games such as Connect 4. Baroll has one major difference from these games: the tiles are hexagonal. This makes for a much more fun and challenging experience. The object of the game is to transport barrels...
---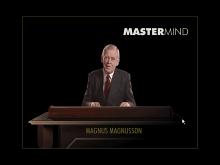 BBC Mastermind 1996
Adapted from the venerable British quiz show, Mastermind allows you to become a contestant on that program, competing against up to three others. You face two rounds of questions; the first round will see you answering a set of questions based on specialized field of your choice, while in the...
---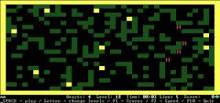 Beast 1984
The hows and whys are apparently unimportant. What matters is this: you, represented by a double-pointing pair of ASCII glyphs, are trapped in a devious labyrinth. Your goal, however, is not to escape, but rather to survive: in the maze with you are a number of Beasts, looking like slim...
---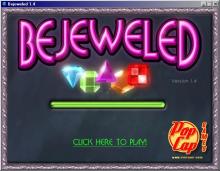 Bejeweled 2000
Bejeweled is a simple but thought-provoking puzzle game, available in a shareware version from PopCap Games. The player is presented with a board full of differently colored gems. The positions of any two adjacent gems may be reversed and the object is to line up three gems of the same...
---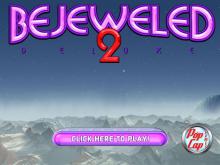 Bejeweled 2: Deluxe 2004
Bejeweled 2 Deluxe includes improved high-resolution graphics (1024x768), new sound effects, all-new "Power Gems," and additional modes of play. Bejeweled presents the player with a board full of differently colored gems. The positions of any two adjacent gems may be reversed and the object is to line up three gems...
---