Puzzle Games #19
Search a Classic Game: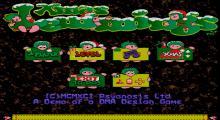 Xmas Lemmings 1991
Xmas Lemmings is a demo released to promote Oh No! More Lemmings. It includes two levels from Oh No! (different ones depending on version and platform) and two new exclusive Christmas-themed levels. The levels feature snowy landscapes, snowmen, festive lights, Christmas songs as background music and the Lemmings dressed in...
---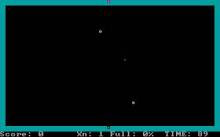 Xonix v1.0 v2.2 1984
Xonix is a version of the arcade game QIX. The objective of the game is to draw rectangles in the space that occupies the main section of the screen while you avoid the enemies, both in the margins and on the drawable section, which can kill you on contact. Filling...
---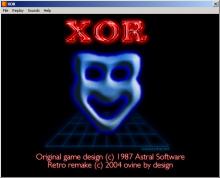 XOR: The Ultimate Maze Challenge 2004
XOR - The Ultimate Maze Challenge is a superb fanmade remake of a classic puzzle game, created by Astral around 1986 and published by Logotron. The game appeared on just about every 8-bit system at the time, except the PC. Similar to Chip's Challenge in style, XOR is much more...
---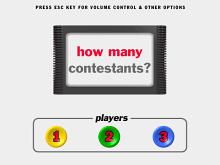 You Don't Know Jack 3 1997
As one of the voices during a "ThreeWay Question" round would cry out, "Oh yes!" You Don't Know Jack Volume 3 has just about everything you could ever want in a computer trivia game. But what else is new? The previous two Berkeley outings were just short of perfect as well....
---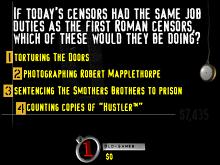 You Don't Know Jack 4: The Ride 1998
Billed as "The Irreverent Quiz Show Party Game" on the box, You Don't Know Jack Volume 4: The Ride is a quirky game show that you'll never see on television. The Ride is different from other versions of You Don't Know Jack in that instead of choosing your category before...
---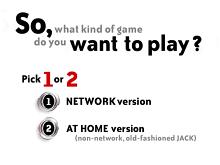 You Don't Know Jack 5th Dementia 2000
If you've ever wondered what to do with all of that useless knowledge you have taking up space in your brain, look no further. You Don't Know Jack, 5th Dimension is the perfect way to put it to use. This quiz game mixes pop culture with intelligence to give players...
---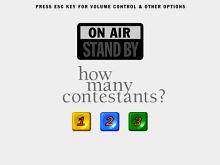 You Don't Know Jack Movies 1997
If you adore movies and are gaga over You Don't Know Jack, this is a no-brainer: you must have this game. Like others in the series, the emphasis is on humor as you test your knowledge of the movie industry with 800 different questions. But this is more than a...
---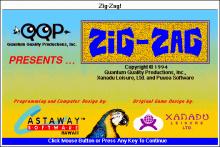 Zig Zag 1994
One of the most unique and entertaining word puzzle games I've come across, Zig Zag is best described as Mastermind with a difference: the task of deducing the hidden word based on "Zigs" (i.e. correct letters in correct positions) and "Zags" (correct letters in wrong positions) is made more difficult...
---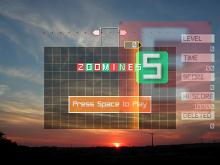 Zoomines 2005
Zoomines is an excellent knockoff of PSP classic Lumines and Zookeeper puzzle games, designed by a freeware coder who calls himself Fuseball.You use the cursor keys to move and A and S to rotate the block. Like all Tetris variants, the goal is to make blocks disappear by matching colors...
---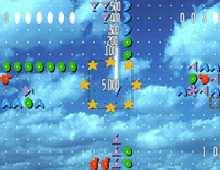 Zoop 1995
Description Zoop is a fast-paced puzzle game in which the player eliminates colored shapes that are approaching his alter ego, another colored shape, before they reach the top, somewhat similarly to Tetris. In order to eliminate the other shapes, you must point your piece at it and 'fire'. If the shape is...
---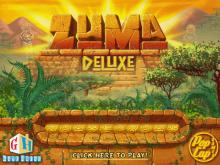 Zuma Deluxe 2003
Zuma is an action-puzzle game that puts the sphere-shooting, color-matching play of the Bust-A-Move games on a variety of patterned playing fields. Each playing field has a grooved channel that winds and twists about, and a stone frog "idol" in the center. Players have a top-down view of the action....
---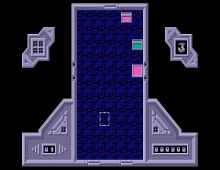 Zyconix 1992
Zyconix is an arcade puzzle game. Colored blocks raining down on a playfield, we've seen that before. Zyconix takes the Columns principle (align three or more bricks of the same color to make them disappear) and adds a few twists of its own: First, there are no groups or columns of stones,...
---