Role playing Games #11
Search a Classic Game: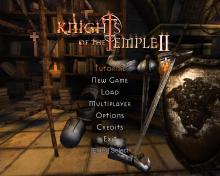 Knights of the Temple II 2005
After saving the distressed damsel in the original Knights of the Temple, Paul de Raque is back for another round of adventuring in Knights of the Temple II. Facing the forces of Hell, Paul must explore the kingdoms and environments of 13th century Europe as he defends humanity against...
---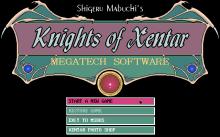 Knights of Xentar 1994
Knights of Xentar is a sequel to Dragon Knight II, and is the only Dragon Knight game that was released outside of Japan. You control a young warrior named Desmond (Takeru in the Japanese version). After liberating Strawberry Fields from an evil curse in his previous adventure, Desmond finds himself in...
---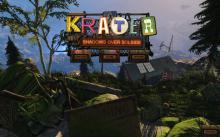 Krater: Shadows over Solside 2012

---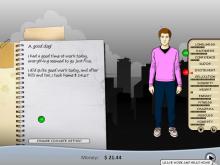 Kudos 2 2008

---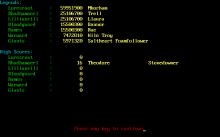 Land, The 1989
Loosely based on The Chronicles of Thomas Covenant by Stephen R. Donaldson, The Land is a role-playing game where the player will create a character and explore towns, villages and dungeons of The Land. The actual plot of The Land is revealed to the player by playing through the game...
---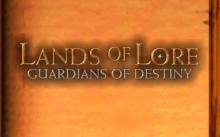 Lands of Lore 2: Guardians of Destiny 1997
A funny thing happened to Lands of Lore: Guardians of Destiny while it was on it's way to store shelves, namely, state-of-the art graphics and game engines passed it by. However, the project was seen through to it's end with the result being a fine role-playing, first-person perspective 3D graphic...
---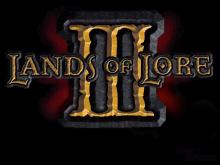 Lands of Lore 3 1999
There are two immediate things you need to know about Lands of Lore III. First, there isn't a whole lot of new ground covered in the game in terms of innovative plot and game play, and second, if you're a true fan of the series' previous two titles, it won't...
---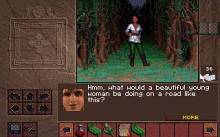 Lands of Lore: The Throne of Chaos 1993
You know the drill. King is gone, evil takes over and you have to stop it. From having a weak story, this game recovers nicely. With just enough sub-plots to keep you interested, you almost forget the cliched story. In 1994 this game was quite a revolution, using high quality...
---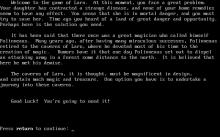 Larn 1986
This game was one of the first roguelikes (CRPG dungeon crawls with top-down or isometric graphics and a high degree of randomization; Rogue, Diablo and Nethack are examples) with a wilderness and more than one dungeon. In this game, you are searching the Caverns of Larn for a cure for...
---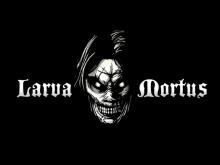 Larva Mortus 2008

---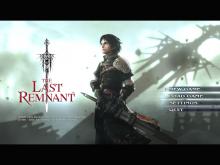 Last Remnant, The 2009
The Last Remnant is an original RPG by Square-Enix with large-scale, turn-based battles and an open-world feel for exploration and discovery. Squads, known as unions, are composed of up to five characters each. In battle, players give orders to unions, not to individual units, and each union has a single...
---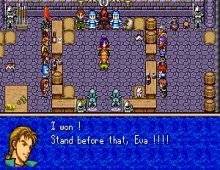 Laxius Power 2002
Laxius Power is one of the best fanmade RPGs I have ever seen. Although the plot is quite cliche, the game more than makes up for this with sheer size: not counting numerous side quests and secret locations, Laxius Power will easily take you more than 50 hours to complete. Coded...
---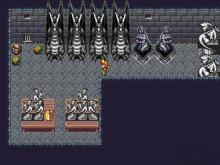 Laxius Power 2 2003
A great sequel to one of the best freeware console-style RPGs, Laxius Power II is even larger and more polished than Laxius Power, the prequel which was already an epic-sized RPG. Everything that was great about the first game has been improved and magnified in this one: a bigger gameworld,...
---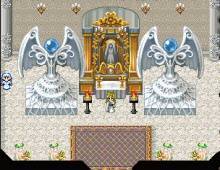 Laxius Power 3 2004
The third and best in the epic trilogy, Laxius Power III is one of the best freeware console-style RPGs made with RPG Maker 2000 program. Over one and a half years in the making, Laxius Power III offers a vast and very detailed gameworld that span over 1,100 maps, 150...
---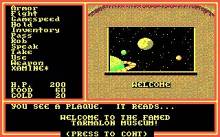 Legacy of The Ancients 1989
You are a simple shepherd in the world of Tarmalon who one day discovers a panic-driven dying man by the roadside who carries a strange leather bound scroll and a golden bracelet. This begins the adventure in the race against time to destroy the evil scroll and those who wish...
---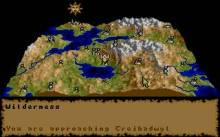 Legend (a.k.a. Four Crystals of Trazere) 1992
For a game released in 1992, The Four Crystals of Trazere contained a couple of innovative role-playing aspects that gave it a somewhat unique look at the time. Neither makes it a great game but at a time when RPG's were starting to dot the computer landscape in earnest, the...
---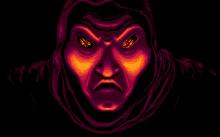 Legend of Djel 1989
Point-and-Click adventure (without mouse support on the DOS version). You play the role of a gnome named Djel. You have three basic missions: Find the daughter of Azeulisses, brew a magic potion for Theros and try to obtain a certain amount of Gold for the starving members of Kal's tribe....
---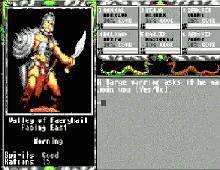 Legend of Faerghail 1990
Legend of Faerghail is role-playing game with an interface similar to that of the Bardīs Tale Series or Dragon Wars, although it is a little more complex. You can create a party of six members and then try to stop a crusade of slaughter of the elvish race, that has been...
---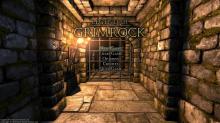 Legend of Grimrock 2012

---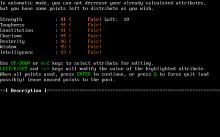 Legend of Saladir, The 1999
"The Legend of Saladir is a roguelike role playing game. The game is set in a fantasy world called Salmorria. You have been given the shoes of an burly adventurer seeking for glorious quests and big amounts gold." Saladir (as it was called in short) by Erno Tuomainen was a very...
---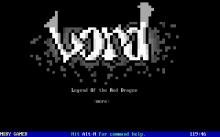 Legend of the Red Dragon 1992
SysOp Seth Able Robinson puts his money where his mouth is and cobbles together a BBS door game for his Amiga board after finding a dearth of other similar offerings for his platform. The framework is textbook RPG -- choose your class, fight monsters to loot money to upgrade equipment...
---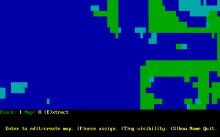 Legend of the Red Dragon II: New World 1992
As a follow-up to Legend of the Red Dragon, a game that burst at its seams with derivative borrowing, no one was expecting such a radical departure in approach and style as they got in New World -- something akin to an unwholesome marriage of Ultima, ZZT and Habitat, a...
---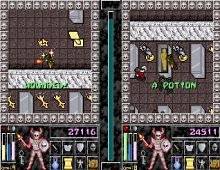 Legend of the Silver Talisman 1996
Legend of the Silver Talisman is a fun action/RPG hybrid from Inter-Active Arts. The game is similar to coin-op classic Gauntlet, except with many more weapons, monsters, and levels. Your ultimate goal - the objective of the third episode - is to get the legendary Silver Talisman back from the...
---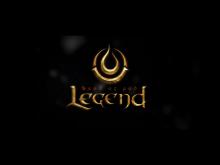 Legend: Hand of God 2007
An RPG set in a classic fantasy world full of goblins, orcs, ogres, and trolls, Legend: Hand of God places an emphasis on heavy combat and action. Players begin as a young apprentice, who, upon returning from a rite of passage, discovers that all of his brethren have been massacred....
---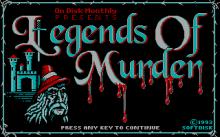 Legends of Murder 1989
Legends of Murder is a fantasy/role-playing/murder mystery game. In Volume 1 of the series you, Inspector, have been summoned to a small castle near the harbor city of Erdwyn to investigate the murder of the King. Hired by the advisor of the deceased King, an elf named Ash, you set...
---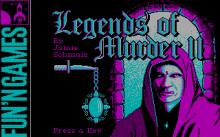 Legends of Murder, Volume II: Grey Haven (1991) 1989
Legends of Murder is a fantasy/role-playing/murder mystery game. In Volume 1 of the series you, Inspector, have been summoned to a small castle near the harbor city of Erdwyn to investigate the murder of the King. Hired by the advisor of the deceased King, an elf named Ash, you set...
---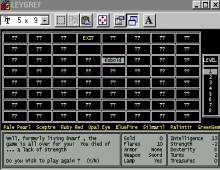 Leygref's Castle 1986
Leygref's Castle is a DOS remake of the classic BASIC game Wizard's Castle. The gameplay is very similar to the original: Explore a castle (represented as an 8x8x8 cube), kill the monsters and grab the treasures to find a powerful item. You do this in a turn-based manner by entering short...
---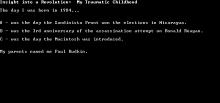 Liberal Crime Squad 2004
Liberal Crime Squad is a fun little tongue-in-cheek "lite" Roguelike RPG game inspired by Oubliette, a 1983 Roguelike. You may not like the game very much if your political orientation is anything like the 'conservative' label, though. The game's premise explains why: "welcome to Liberal Crime Squad! The Conservatives have...
---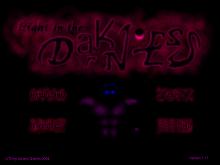 Light in The Darkness 2004
Light in the Darkness is a fun action/RPG hybrid coded in Game Maker. The favorable review by tapeworm (maker of Seiklus) at Gamemakergames.com does a good job of explaining why both RPG and action genre fans should take a look at this game: "Light in the Darkness is an action...
---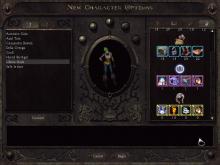 Lionheart: Legacy of the Crusader 2003
Lionheart presents a Europe where a breach in the space-time continuum has prolonged the Dark Ages and kept most areas under the sway of the Inquisition. The space-time breach, called the Disjunction, allowed magical energies and powerful daemons to enter Earth during the Third Crusade. Lionheart players will create and develop...
---