Role playing Games #22
Search a Classic Game: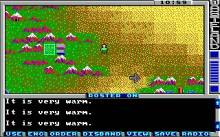 Wasteland 1988
In Wasteland, you guide a party of up to seven characters through an ominous land in this role playing game from Interplay and Electronic Arts. After choosing the option of using four pre-generated characters or creating your own, your party sets off on a quest to help rebuild society and...
---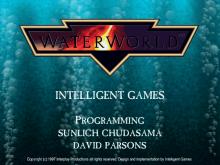 Waterworld: The Quest For Dry Land 1997
Waterworld is an action/adventure game from Ocean based on the 1996 movie of the same name. You play as Mariner, a mercenary who earns money by searching the water-covered Earth for useful items. Spanning 25 levels, players must form a taskforce and use ships and weapons to stop Deekan and...
---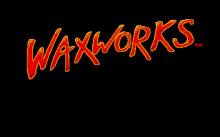 Waxworks 1992
For fans of the Elvira games Mistress of the Dark and The Jaws of Cerberus, Waxworks will seem dismayingly familiar. The game doesn't have much going for it other than it's dark and eerie, foreboding tone which it manages to project quite well. For a game released in 1992, the...
---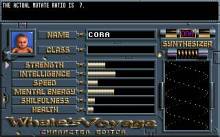 Whale's Voyage 1993
Explore the Alien planets of the 24th century, with their sinister worlds and cities inhabited by strange sometimes violent people. Learn to tell friend from foe, as you try to outwit traders with your merchandise, the competition can be intense, but the rewards great, as you strive to financially secure...
---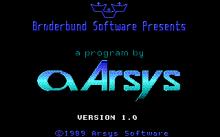 Wibarm 1989
Similar to Thexder in some ways, Wibarm adds puzzles, exploration, and 3rd-person 3D to a fairly interesting mix of arcade action and anime-style roleplaying. For example, some role-playing elements are here, including increases to player stats through experience. ...
---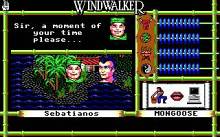 Windwalker (a.k.a. Moebius 2) 1989
The sequel to Moebius, Windwalker combines role-playing with side-view beat 'em up gameplay. You are accompanied by Moebius on a quest to master the martial arts. Hostile persons including thieves, guards and assassins will be encountered; you fight them in real time using moves such as cartwheels and flying kicks. This...
---
---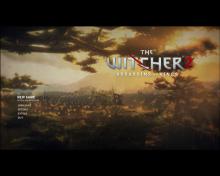 Witcher 2, The: Assassins of Kings 2011
Battle-weary Geralt investigates those responsible for the attempted assassination of King Foltest in this sequel to 2007's The Witcher. A new engine powers the game, offering numerous visual enhancements as well as a non-linear storyline with outcomes dependent on the player's choices throughout key encounters. Geralt will encounter an assortment of...
---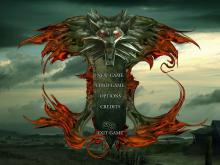 Witcher, The 2007
Polish author Andrzej Sapkowski's short story collection is brought to digital life in The Witcher, a single-player action RPG starring a monster hunter named Geralt. Players control the silver-haired Geralt in a fantasy world where dwarves, elves, and humans live in bitter seclusion and monsters roam freely. To defeat these...
---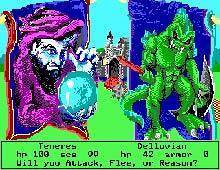 Wizard Wars 1988
Play the role of Temeres the Wizard. Endowed with the quest to reunite the White Unicorn with the Black Unicorn, restore the cosmic balance by ultimately defeating evil wizard Aldorin in a magical combat. Search the 3 dimensions (worlds) for magical items and potions to help you in your quest....
---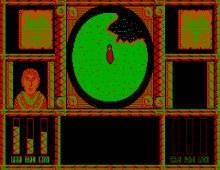 Wizard Warz 1987
Wizard Warz is an overhead view action RPG using "classic" graphics. You start of the game as an apprentice wizard with four minor spells, and aim to defeat 7 master wizards to become the chief wizard yourself. To aid you in your quest you must return six treasures to their...
---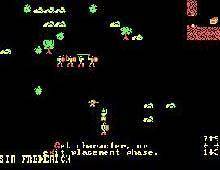 Wizard's Crown 1985
Perilous quest for a priceless crown! Create a band of adventurers and cover the land for the stolen crown of the Emperor. Tactical combat, top down role playing fun in the very classic SSI mould. Your party of 8 characters must travel the scrolling landscape, combing towns, villages, mazes of streets and...
---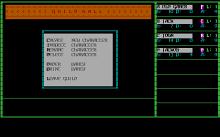 Wizard's Lair 1988
Wizard's Lair is an ASCII RPG game that is surprisingly indepth given its simple appearance. It plays similarly to classic Roguelike games (like Rogue or Nethack) but this game is not random. It includes many people to talk to, shops to buy items, and a large world to explore. It...
---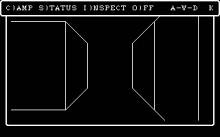 Wizardry 1: Proving Grounds of the Mad Overlord 1984
Wizardry is a multi-level minimum graphics adventure game where a party of six profession/race-based characters quest together in an attempt to defeat the evil mage Werdna. Quite complex for its era, Wizardry is the cornerstone from which character-based computer role-playing game adventures evolved. Unlike later games of this type, there is...
---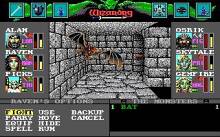 Wizardry 6: Bane of the Cosmic Forge 1990
The Cosmic Forge is a magical pen that has the ability to make anything written with it come true. Your party of character must Journey into a vacant castle once ruled by an evil King and Queen and Wizard, and find out what became of the Cosmic Forge. ...
---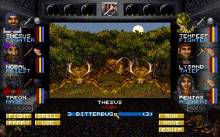 Wizardry 7: Crusaders of the Dark Savant 1992
The sequel to Bane of the Cosmic Forge brings your party of 6 characters out of the fantasy realm and into a sci-fi one. The Wizardry series expands in new settings, monsters, play options/strategies and player alliances that shape the story. ...
---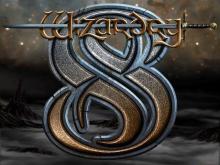 Wizardry 8 2001
Wizardry 8 is solid, deep, immersive, and one of the most enjoyable RPGs created in a long while (circa 2002). It pays homage to the old ways of RPG construction and that's what stops it from being a perfect game, but not a classic in its own right. The events follow...
---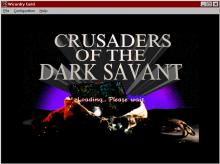 Wizardry Gold 1996
Thanks to presentational updates by Media Interactive Studios, this title is a greatly enhanced remake of 1992's Wizardry VII: Crusaders of the Dark Savant. Though following the story of the original game, this 1996 release features new full-color graphics and animations and a new mouse-driven interface with features like auto-mapping...
---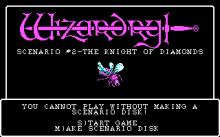 Wizardry II: The Knight of Diamonds 1982
The classic dungeon crawler RPG series continues in Wizardry II. The sequel to the original Wizardry follows the defeat of the evil Werdna and the return of Mad Overlord Trebor's amulet. Following your party's success in that adventure, they were inducted into Trebor's personal honor guard. Unfortunately this particular honor...
---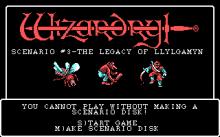 Wizardry III: Legacy of Llylgamyn 1983
A generation has passed since your band of adventurers reclaimed the Staff of Gnilda and the armor of the Knight of Diamonds, and the land has been at peace. But now nature itself seems to be attacking the land of Llylgamyn, as earthquakes and tidal waves ravage the land. The Sages...
---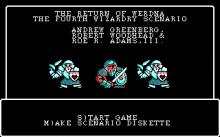 Wizardry IV: The Return of Werdna 1986
Possibly the most difficult computer game to be commercially released, Wizardry IV: The Return of Werdna is a first-person role playing game in which the evil mage Werdna attempts to recover the amulet he lost in Wizardry: Proving Grounds of the Mad Overlord. To help him on his quest, Werdna...
---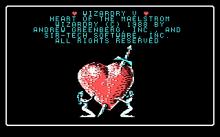 Wizardry V: Heart of the Maelstrom 1988
Despite the defeat of Trebor, Werdna, and L'kbreth, dark times once again threaten the kingdom of Llylgamyn. So once again a party of adventurers must venture forth to vanquish the evil. Wizardry V represents a complete revision of the gaming system used in the first four installments, with larger mazes, new...
---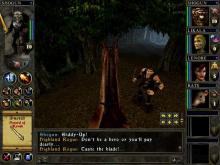 Wizards & Warriors 2000
Ready for a break from the isometric, top-down and third person perspectives of RPGs such as Baldur's Gate II: The Shadow of Amn and Icewind Dale? Feel the need to get back to some first person adventuring where you are actually looking through the eyes of your character rather than...
---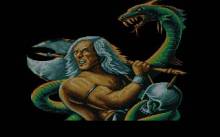 Worlds of Legend (a.k.a. Sons of Empire) 1992
Worlds of Legend is the follow-up to Legend for the Amiga. The game is in essence the same as the former game - an isometric 3D FRPG. It is now set in an "Eastern" environment but once again you take control of the four characters (Barbarian, Runemaster, Assassin and Troubadour), as...
---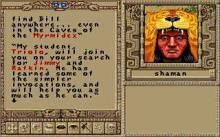 Worlds of Ultima: Savage Empire 1990
Origin Systems is standing tall amongst its CRPG competitors after having just released Ultima VI: The False Prophet. The elegant mix of action and thought involved in their games has made them both critical and financial successes. Capitalizing on this winning formula, Origin has released a spin-off series entitled the...
---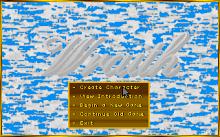 Wraith 1995
Wraith is a simplistic RPG in some respects, and rather advanced (for its time) in others. The view is a three-quarters overhead perspective (like certain Ultima games) and the gameplay is, for the most part, standard RPG fare. Graphics and sounds look pretty good. ...
---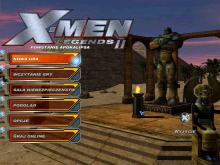 X-Men: Legends II - Rise of Apocalypse 2005
Professor Xavier's team of misunderstood mutants battles on in this sequel RPG from Raven and Activision, creators of the original. Once again, players control small squads of X-Men in a series of action-oriented, combat-intensive missions that lead them through the game's comics-inspired storyline. Between missions, heroes can rest, recover, and...
---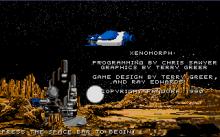 Xenomorph 1990
You have landed your crippled ship at the Atargis mining station. The platform was deserted and no one answered your radio calls. Now you are forced to enter the station and find a way to get off the asteroid. Hopefully whatever happened to the 200 personnel in the labyrinth of...
---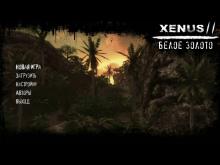 Xenus II: White Gold 2008

---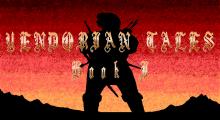 Yendorian Tales Book I 1994
The island nation of Yendor is having problems. Monsters plague the land and various nobles are on the brink of war. This has to be dealt with quickly by a brave adventurer of some sort, and in fact the Society of Wizards is willing to aid one in ridding Yendor's...
---