Role playing Games #9
Search a Classic Game: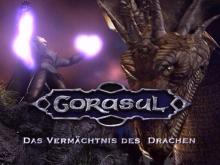 Gorasul: The Legacy of the Dragon 2001
The hero of Gorasul: The Legacy of the Dragon is Roszandas, a human male who has been resurrected by Hedral (God of the Knowledge of Infinity), to fight the forces of evil. In the ten years since his death, the forces of good have struggled and the land of Gorasul...
---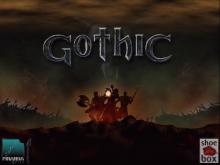 Gothic 2001
Gothic provides role-players with a classic fantasy world that changes throughout the course of the adventure. Orcs have invaded and the ruler of the realm has put all the kingdom's prisoners to hard labor in the mines, hoping their toil will help support the war effort. The player's character begins...
---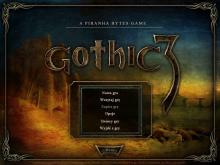 Gothic 3 2006
In the world of Myrtana, players must decide how to influence the actions between two warring factions. As the nameless hero in Gothic 3, gamers choose to represent the invading army of orcs or aide the human race and defend the threatened lands. Gaining respect for either faction requires players...
---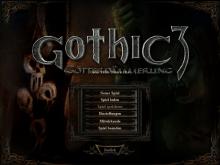 Gothic 3: Forsaken Gods 2008
The Forsaken Gods expansion pack for the action RPG Gothic 3 sends gamers back to the land of Mrytana for a brand new set of adventures. The game features 125 new quests, dozens of new beasts to battle, and 20 new weapons and armor sets. According to publisher DreamCatcher Interactive,...
---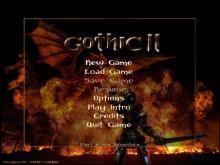 Gothic II 2002
Gothic II returns players to Khorinis, but the magical barrier around the mines has been removed and players are free to explore the entire island of Myrtana. A civil war rages between the ex-convicts, the militia, and the evil orcs. Three different guild factions -- the paladins, the mages, and...
---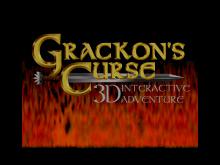 Grackon's Curse 1995
The evil wizard Grackon has casted a Spell of Deadly Silence on Castle Crondiff, which has caused that all in the castle have vanished. However, his plans to prevent the King from having a heir have failed. For the good wizard Troda has intervened and saved Atamus, the young prince....
---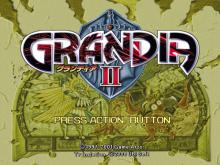 Grandia 2 2002
Grandia II offers gamers a new role-playing tale, which does not continue directly from the storyline found in 1999's PlayStation original Grandia. You play the part of Ryudo, a bodyguard who has been hired to protect the priestess Elena. Elena is to be escorted to the Church of Granas where...
---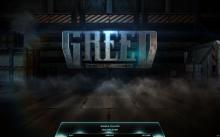 Greed: Black Border 2009

---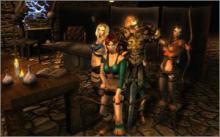 Grotesque Tactics II: Dungeons & Donuts 2011

---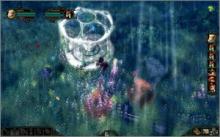 Grotesque Tactics: Evil Heroes 2010

---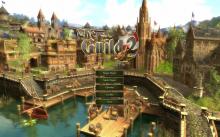 Guild 2, The 2006
In the dark times of the middle ages, the aristocracy is losing control, giving lowly merchants and business owners a chance to build some wealth and power. In Guild 2 players begin by creating a character, customizing their features, and assigning a class and profession such as craftsman, rogue, alchemist,...
---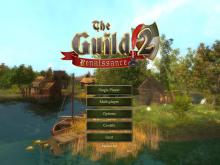 Guild 2, The: Renaissance 2010
DreamCatcher Interactive continues its stewardship of The Guild 2 with an add-on that takes the series to the dawn of the Renaissance. There are nine new character classes for players to select, including careers as a mercenary, an undertaker, an entertainer, or an innkeeper, while two new scenarios send gamers...
---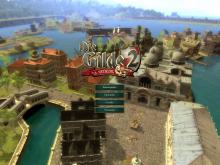 Guild 2, The: Venice 2008
The Guild 2: Venice is a stand-alone expansion pack that gives players the chance to begin building their Renaissance empire in the "Queen of the Adriatic." Gamers begin as a simple craftsman and must use diplomacy and cunning to rise through the mercantile system to eventually become the Doge of...
---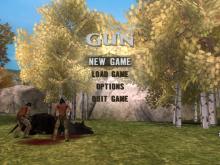 Gun 2005
Set in the Old West, Gun is treat for fans of Western films. Players get to perform such actions as chasing down wanted criminals, busting out of jail, assisting in a cattle drive, stopping a train, and racing through the frontier for the Pony Express. Gun's gameplay excels too, making...
---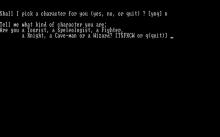 Hack 1984
Inspired by the computer mainframe version of Rogue, Hack features the same basic game design and interface, but introduces new elements such as shops to purchase items. Like Rogue, Hack is a turn-based role-playing game that uses ASCII text to depict the environment in which your character, represented by an...
---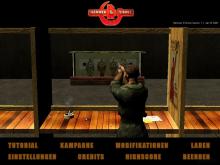 Hammer & Sickle 2005
With Hammer & Sickle, the makers of Silent Storm deploy another round of militarily themed, historically inspired, turn-based tactics for hardcore PC gamers. Instead of an Allied or Axis soldier, as in the earlier game's World War II setting, Hammer & Sickle players take the role of an undercover Russian...
---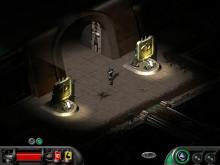 Harbinger 2003
A titanic vessel capable of devouring a whole planet and enslaving its populace, the Harbinger moves throughout the universe decimating one world after another. Aboard the ship itself, small pockets of civilization have escaped experimentation and slavery at the hands of the despotic Overlord, and manage to eke out a...
---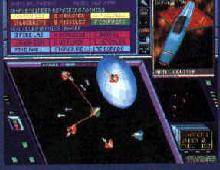 Hard Nova 1990
Take control of your own team of high-tech mercenaries in this sci-fi role-playing game. Pick your team and take on dozens of missions in four star systems, each increasing in difficulty and profitability. Gameplay features three different real-time combat systems: deep space, air combat within a planet's atmosphere, and ground...
---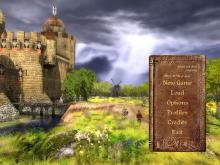 Hard to Be a God 2007

---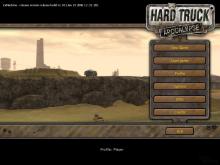 Hard Truck: Apocalypse 2005
It's not easy for a truck-drivin' man in a world gone wrong. Set in the desolation of a devastated planet, Hard Truck: Apocalypse challenges players to make their own way through the wastelands, earning profits from dangerous deliveries and investing in truck weapons and armor to support even more daring...
---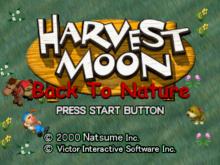 Harvest Moon: Back To Nature 1999
At first glance a "farm simulator" may seem like an incredibly mundane concept, poorly suited to the world of videogames. Harvest Moon however, manages to not only make farming interesting, but exciting as well. Finding enough time in the day to tend to your farm, head into town, explore the...
---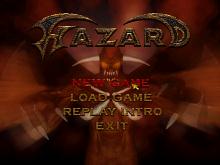 Hazard 1999

---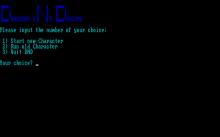 Heathkit DND 1985
This is another version of DND, originally written for the Heathkit Z-150 computer's GW-BASIC, and later compiled for DOS. Apart from featuring colored text graphics, the game is quite similar to the original, it's a solo dungeon crawl using Dungeons & Dragons rules. Goal of the game is to find...
---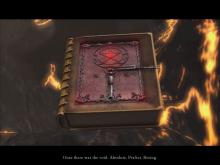 Hellgate: London 2007
Hellgate: London is the first release from developer Flagship Studios, a company formed by key executives from Blizzard North. This is of note only because Flagship's founding members, including CEO Bill Roper, were largely responsible for Blizzard's best-selling Diablo series. Hellgate: London is best described as a spiritual successor to...
---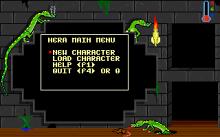 Hera: Sword of Rhin 1995
Hera is an old-school overhead RPG that is very similar to the original Ultima games. Using a simple system of keyboard commands you control your character, you are on some kind of quest ... probably involving the Sword of Rhin. The graphics are definitely old-school style, and there's no doubt...
---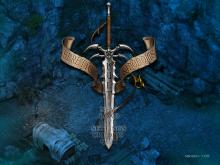 Heretic Kingdoms: The Inquisition 2004
Developed by Germany's 3D People studios, Heretic Kingdoms: The Inquisition is an isometric action (Diablo-style) role-playing game set in a morally treacherous fantasy realm. Set just after the fall of a theocratic tyrant, the game plays out in a world where gangs of vicious inquisitors roam the land, seeking to...
---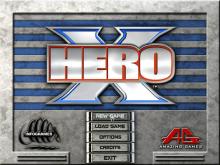 Hero X 2002
Hero X beckons gamers to don the costume of a customizable superhero and fight for isometric, click-driven justice through a less-than-serious plot. Though its subject matter might seem to hold special allure for the stereotypically geeky PC gamer, Hero X offers boring, point-and-click action with little motivation of story or...
---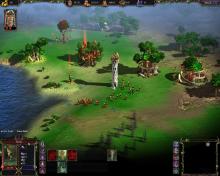 Heroes of Annihilated Empires 2006
Combining traditional RPG and RTS gameplay, Heroes of Annihilated Empires allows players to roam the environment as one of 18 types of heroes in search of recruits for their army, quests to complete, and rare items to collect. The first in a planned trilogy of games, Heroes of Annihilated Empires...
---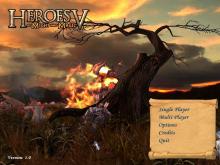 Heroes of Might and Magic V 2006
The venerable Heroes of Might and Magic series returns for a fifth installment, with updated graphics, gameplay, and missions. New publisher Ubisoft wisely re-creates the formula that made the first four installments classics of their time -- streamlined, simplified, and stunningly presented, though not without some minor flaws. By now,...
---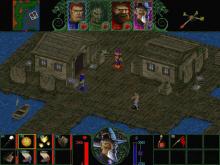 Hexplore 1998
Hexplore is an interesting role-playing game. What makes it different than other games is the control of the characters. The game never stops as battles occur in real-time while users must control four characters in the game's single-player mode. Trying to move four characters when monsters attack provides a rather...
---