Role playing Games #16
Search a Classic Game: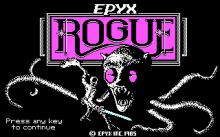 Rogue (Epyx) 1983
Rogue is a turn-based role-playing game notable for featuring ASCII text to depict the environment in which your character, represented by an "at" symbol, explores. Controls involve typing various two-key commands to move, attack, and so forth, with a description of the results appearing at the top of the screen....
---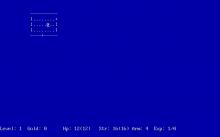 Rogue Clone 1988
Rogue Clone is an early variant of Rogue, the grandfather of all roguelikes, specifically of the UNIX version 5.3. The first version of Rogue Clone was first released in 1986 for UNIX. At first glance, Rogue Clone is quite indistinguishable from the original: Enter some randomly generated dungeon, bash monsters, grab...
---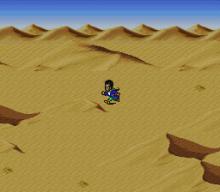 Romancing Sa-Ga 3 1995
Romancing Sa-Ga series is one of the best example of hit RPG series for the Super Nintendo that are tremendously popular in Japan but little known outside - in this case, for the usual reason: Squaresoft decided not to translate the game into English. This is an unfortunate decision, because...
---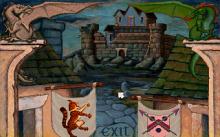 Ruins of Cawdor 1995
The Ruins of Cawdor was the last of three graphical MUDs for the online community The Sierra Network, which would later become The ImagiNation Network. It was designed by Richard Aronson (author of the widely reprinted RPG humor story Eric and the Gazebo), and based loosely on Macbeth. The game was...
---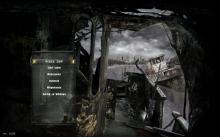 S.T.A.L.K.E.R.: Call of Pripyat 2009
The third release in GSC Game World's post apocalyptic first-person shooter series, S.T.A.L.K.E.R.: Call of Pripyat once again finds gamers in a fictional version of the Chernobyl Zone of Alienation, where a second nuclear disaster dramatically altered the local environment. When a large-scale airborne mapping operation designed to survey the...
---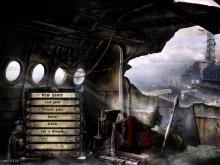 S.T.A.L.K.E.R.: Clear Sky - Prologue 2008
Set one year before the events in 2007's Shadow of Chernobyl, S.T.A.L.K.E.R.: Clear Sky is a standalone prequel to the acclaimed first-person shooter by Ukrainian developer GSC Game World. Once again players must explore a wasteland populated by hideous monsters and mutants while completing quests on behalf of other characters....
---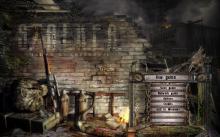 S.T.A.L.K.E.R.: Shadow of Chernobyl 2007
Enter the horrifically mutated world of a radioactive wasteland in S.T.A.L.K.E.R.: Shadow of Chernobyl. As a scavenger, you will explore the 30-kilometer "zone," a large territory of half-ruined buildings, dead military bases, neglected laboratories, and woodlands. For 20 years the land has gone untouched and unmanaged, eventually turning into an...
---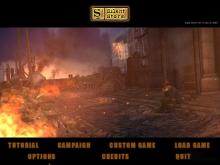 S2: Silent Storm 2003
Take command of a multinational squad of wartime specialists and go behind enemy lines to accomplish dangerous but crucial missions. Initially reminiscent of Pyro Studios' popular Commandos series, Nival Interactive's Silent Storm transports players to the battlefields of World War II and charges them with the responsibility of leading a...
---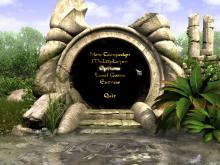 Sacred 2004
Hack-and-slashers tread carefully through the lands of Sacred, where the world itself is threatened by a veritable host of demons, set loose by a powerful but misguided sorcerer. A combat-driven adventure in the basic style of the popular Diablo games, Sacred offers a number of enhancements and unusual features that...
---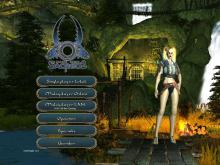 Sacred 2: Fallen Angel 2008
German developer Ascaron Entertainment brings gamers more open-ended role-playing action in this sequel to the 2004 release Sacred. Sacred 2: Fallen Angel moves the gameplay perspective to true 3D, rather than the Diablo-esque isometric viewpoint of the original, but players have the same freedom to choose from six playable characters...
---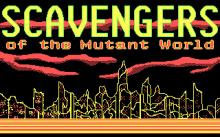 Scavengers of The Mutant World 1988
A classic RPG that describes the survivors of the earth after some apparent apocalyptic event, where your characters in order to survive must gather "vehicle" components (to make a car) so they can reach an unknown haven or place of refuge. The game includes character generation and modification of skills...
---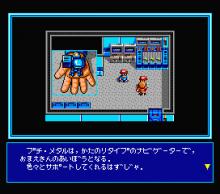 SD Snatcher 1990
Snatcher is an excellent anime/cyberpunk adventure game for SEGA CD. If you haven't played it, go check it out from the nice shiny links at the bottom there. Admire its immersive qualities and strong storyline. Now think what would happen if it was remade by an RPG fan on drugs....
---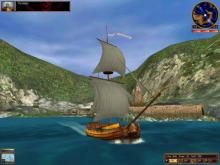 Sea Dogs 2000
"Yo-ho-ho and a bottle of bug spray!" You can't count on smooth sailing and fair winds when you play Sea Dogs but, despite the numerous bugs, the game is an addictive and enjoyable experience that brings new life to the open-seas genre started by Sid Meier's Pirates!. Not only does...
---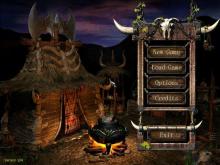 Seal of Evil 2004
It is up to you to save a small Chinese village from an advancing army in Seal of Evil. Choose from one of five heroes including witch, paladin, assassin, and wizard and then use spells based on five elements, over 80 types of weaponry, and unique skills to combat enemies....
---
---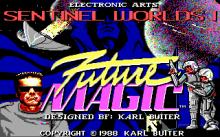 Sentinel Worlds 1988
This game is an epic adventure surrounding humanity in space. It has a combination of role-playing character building, team combat strategy, customizable spaceship combat, and adventure game exploration. Fly through space and explore the surfaces and bases of a few planets to unravel the mystery that's disturbing the known universe. Most...
---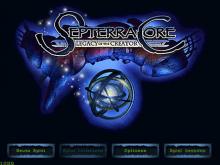 Septerra Core: Legacy of the Creator 1999
An in-depth story, great cinemas, eye-pleasing graphics, and strategic turn-based combat. If you were to ask me for Septerra Core in a nutshell, that would be it. The story in Septerra Core is deeply illustrated within the game, but unfortunately the instruction manual goes to no great pains to immerse you...
---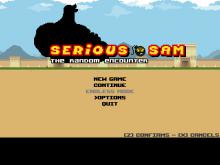 Serious Sam: The Random Encounter 2011

---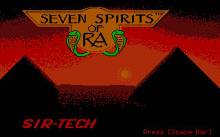 Seven Spirits of Ra 1987
Osiris is slain by Set - her body is torn into pieces and scattered along the desert and consumed by wild animals and beasts. Your job is to scour the countryside of Egypt and obtain those pieces of Osiris to help you to the final showdown of defeating Set once...
---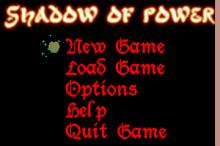 Shadow of Power 1999
Shadow of power is a fun, big freeware RPG game in the style of Zelda, combining action elements with standard console-style RPG gaming. The plot is simple, but adequate: you are Holger, a young lad who wants to become a hero. Here's the more (melo)dramatic version of the plot straight...
---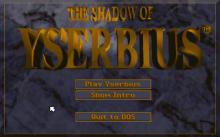 Shadow of Yserbius 1993
Although called The Shadow of Yserbius, this Sierra redirection of the game from an online multi-player fantasy game to a one-person role-playing version actually encompasses two games: The Shadow of Yserbius and The Fates of Twinion. The games come with both single- and multi-player modes, literally thousands of opponents to...
---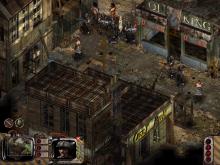 Shadow Vault 2004
Shadow Vault is a tactical strategy game featuring significant role-playing elements, set in an alternate-history Earth. Players control a squad of soldiers bent on bringing down the world's overbearing Contingent government. Characters possess different skills, encouraging fast planning and efficient teamwork. As squad members gain experience through their missions, these...
---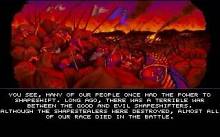 Shadowcaster 1993
ShadowCaster, though visually similar to Origin's Ultima Underworld I & II, adds a new twist: players can choose from six different "metaforms." Feline, Floating Eye, Gremlin, Frog Man, Flame Lizard, and Terramental are the choices and each form has its own strengths and weaknesses. Some forms allow access to harsh...
---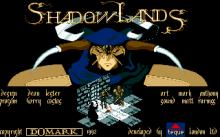 Shadowlands 1992
Viewed isometrically, this role-playing game saw you leading a party of four intrepid souls on a mission to restore peace to the land. Sixteen levels awaited them, all filled with traps and monsters. Spells could be collected as the game went on, and multiple ones cast in quick succession. The...
---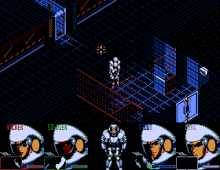 Shadoworlds 1993
In this sequel to Shadowlands, you find yourself commanding a team of explorers through a deserted space-station, trying to discover what happened to the crew. Along the way you must solve puzzles, fight baddies and do masses and masses of exploring. You have four characters to control in this real time...
---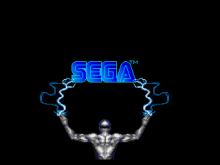 Shadowrun (Genesis) 1994
Shadowrun for the Genesis takes a very faithful approach to the Shadowrun game world. By following the form so closely, however, the game loses something of the spirit of the world. Starting from one of the three basic characrer archetypes of the Shadowrun world, you have to make a name...
---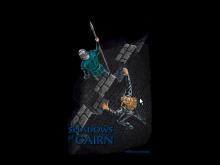 Shadows of Cairn 1994
Quinn is an apprentice thief in the city of Cairn, who needs to prove himself worthy of being admitted to the guild. The problem is, Quinn is just too honest to steal anything of value. When the Duke of Cairn is murdered, the treacherous master of the thieves guild frames...
---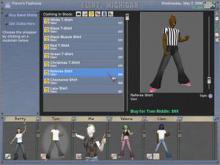 Shady O'Grady's Rising Star 2007
Shady O'Grady's Rising Star offers audio-oriented gamers a chance to walk the path of a music legend in the making as they assemble a band and then tour across America with the hopes of becoming the next big thing. After working their way through the tutorial, gamers take the role...
---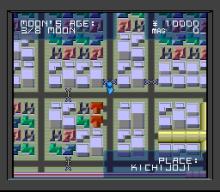 Shin Megami Tensei (a.k.a. Digital Devil Story) 1992
Shin Megami Tensei (Digital Devil Story in English) is an excellent entry in Atlus' Megami Tensei, a hugely popular RPG series that was rarely translated or released outside Japan. Originally debuted on the NES in 1987 with Digital Devil Monogatari: Megami Tensei (roughly Digital Devil Story: Goddess Reincarnation), the series...
---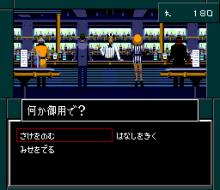 Shin Megami Tensei II 1994
Shin Megami Tensei (commonly called Digital Devil Story in English) is an excellent entry in Atlus' Megami Tensei, a hugely popular RPG series that was rarely translated or released outside Japan. Originally debuted on the NES in 1987 with Digital Devil Monogatari: Megami Tensei (roughly Digital Devil Story: Goddess Reincarnation),...
---