Role playing Games #16
Search a Classic Game: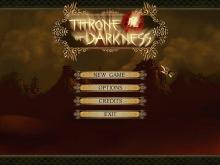 Throne of Darkness 2001
Historically, dungeon crawls, be it from a three-quarter isometric or directly overhead view, have been popular with the gaming community. Diablo and Diablo II both struck gold by incorporating a handful of RPG elements into an action packed hack-and-slash adventure. Now, however, the genre seems almost spent. The post- Diablo...
---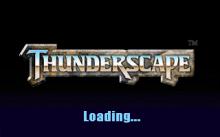 Thunderscape 1995
Developed by the S.S.I. Special Projects Group, Thunderscape is the first RPG adventure to take place in the new World of Aden. Players will discover an intriguing and vast world that suddenly plunged into darkness. The time of the Darkfall, as the people of Aden called it, brought to life...
---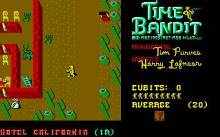 Time Bandit 1988
In this topdown action adventure you visit around 16 worlds in which you have to run through picking up stuff. Strange part of the game is that once in a while it becomes textadventurish. Overall, the gameplay is quite good and fast. ...
---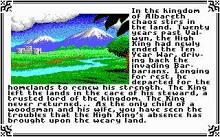 Times of Lore 1988
A simple action-RPG following the adventures of a young warrior (strong barbarian, armored knight, or quick valkyrie) to assist a weakened kingdom from various threats, and to recover special Artifacts that once made the kingdom strong. Gameplay consists of moving your character in real-time through various terrains, like forests, towns, and...
---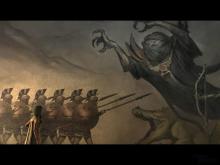 Titan Quest 2006
Forged in the sword-swinging spirit of Diablo, Dungeon Siege, and other action-oriented role-playing games, Titan Quest has players trekking across ancient Greece, Egypt, and China to slay the legendary deities of mythology. Players will roam 3D landscapes, visit bustling towns, and invade enemy camps, caves, lairs, and other sinister settings...
---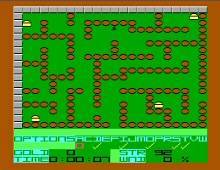 Tomb of Drewan, The 2001
The Valley and The Tomb of Drewan are two excellent remakes of classic Vic-20 games that were first released over 20 years ago. Similar to early Roguelikes, the gameplay in both games are fairly simple, consisting of a lot of exploration, treasure-hunting, and combat. Your goal in The Valley is...
---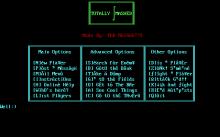 Totally Smashed 1995
A LORD clone with somewhat meager backstory and character motivation, this BBS door puts the protagonist (that's you, bub) in a wicked near-future town where a mysterious force is possessing the residents and compelling them to conduct unsavory and anti-social activities, most of which involve brutal hand weapons with decidedly...
---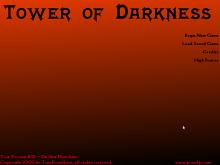 Tower of Darkness 2001
Tower of Darkness is the latest and unfortunately last in Tom Proudfoot's excellent series of Roguelike RPGs that began with 1994's Nahlakh. ToD takes place in the same world as Proudfoot's upcoming game Pirates of the Western Sea (which seems to have been canned since early 2002). Your goal is...
---
Tower of Souls 1995
Tower of Souls is set in the land of Chaybore in which seven crystals are responsible for the well being of its citizen. But the evil demon Baalhathrok has taken them and so the player controls Treeac to retrieve them. In an isometric view, Treeac has to conquer the seven floors...
---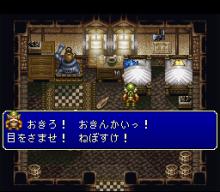 Treasure Hunter G 1996
Treasure Hunter G is another excellent console RPG that was never released outside Japan. It was also the last RPG Squaresoft released for the Super Nintendo system, and shows Squaresoft to be at the height of their SNES game-making craft. The graphics in Treasure Hunter G puts some PlayStation games...
---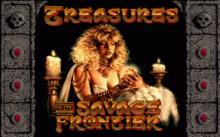 Treasures of the Savage Frontier 1992
The Heroes of Ascore have been magically summoned to help old dwarven allies retake the city of Llorkh from the foul Zhentarim legions. After that, there are more dangers that lurk in the wilds of the Savage Frontier... The sequel to Gateway to the Savage Frontier is a role-playing game using...
---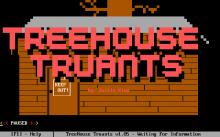 Treehouse Truants 1994
This LORD clone (as it turns out, a popular template for BBS doors to follow) strips away the transparent sci-fi and fantasy trappings of the typical adolescent power fantasy, its teenaged author dishing up an experience far more close to heart to most of its pubescent players -- dog-eat-dog bullying...
---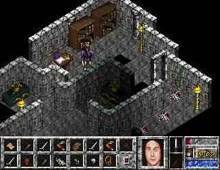 Trial by Magic 1995
Trial by Magic is a Real-Time Role-Playing game made by the developers who later created the Ancient Evil series. It's a third-person perspective game where you must pick and create a character with whom you must face the trial of the Trialmaster. Once you've overcome this trial you'll be rewarded...
---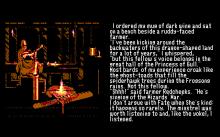 Tunnels & Trolls: Crusaders of Khazan 1990
This game is based on the pen & paper RPG Tunnels and Trolls. After a 400 year long war, humans and monsters finally signed a peace treaty, and harmony returned to the Dragon Land... but not for long. The leader of the monsters, the mysterious Lerotra'hh, declared the peace contract was...
---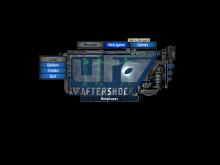 UFO: Aftershock 2005
In the spirit of the home computer game classic X-Com, Altar continues its turn-based tactical resistance to extraterrestrial occupation in UFO: Aftershock, the direct sequel to 2003's UFO: Aftermath. The game is set in a future Earth which suffered an apocalyptic cataclysm 50 years earlier. Direct evidence of the alien...
---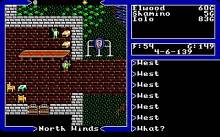 Ultima 5: Warriors of Destiny 1988
Lord British is missing! The premise of Ultima V: Warriors of Destiny is more straightforward than the innovative plot of its predecessor but still remains completely fresh and unique. The Avatar dreams of his imprisoned sovereign and realizes he must embark on an epic quest to locate and restore him...
---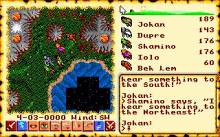 Ultima 6: The False Prophet 1990
Origin Systems spent the 1980s riding on top of the CRPG world. Most things in the entertainment industry do not exactly improve with sequels, as is readily apparent from any number of low-grade horror movies or mindless TV spin-offs. Video games, however, are often exceptions to this rule and the...
---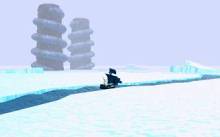 Ultima 7: Part Two - Serpent Isle 1993
Releasing a game with a Part Two designation makes perfect sense at this point in the Ultima series since the action picks up almost immediately from the conclusion of the last game, Ultima VII: The Black Gate. You, as the Avatar, are hot on the heels of the evil Batlin...
---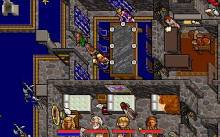 Ultima 7: The Black Gate 1992
Ultima VII: The Black Gate's entertaining intro movie contains a huge, red, demonic entity called The Guardian who spews the following diatribe: "I will be your 'companion'...your...'provider!' And, your MASTER! Mwahahaha!" This speech might be directed at the Avatar but it might just as well refer directly to you, the...
---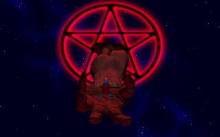 Ultima 8: Pagan 1994
After almost fifteen years of churning out Ultima games, each one generally better than the last or at the very least quite comparable in quality, Origin finally falls short. Very few companies have a comparable outstanding track record and with good reason -- it's nearly impossible to only make good...
---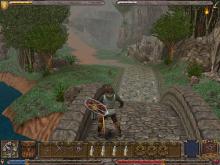 Ultima 9: Ascension 1999
The release of the commercial version of Ultima IX: Ascension heralds the final chapter in one of the computer gaming world's most prolific titles, bringing an end to the epic, near 20-year struggle of the Avatar against the forces of evil in Sosaria and Britannia. The features promised by the...
---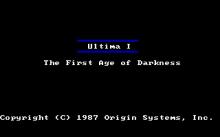 Ultima I: The First Age of Darkness 1987
When he was 18 years old, Richard Garriott, living in his parent's home in Houston, Texas, developed the original Ultima on his Apple computer with the help of his friend Ken Arnold. Later, the black and white original, known simply as Ultima, was published by California Pacific Company in 1980...
---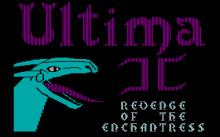 Ultima II: Revenge of the Enchantress 1983
The initial plot in Ultima II: Revenge of the Enchantress seems entirely too similar to the major quest of its predecessor, only now it is the evil wizard Mondain's equally powerful assistant that you must vanquish. Aside from that similarity, albeit a rather major one, the two games are really...
---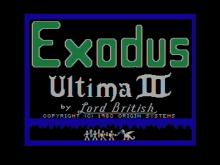 Ultima III: Exodus 1983
With this release, it seems obvious Origin Systems realized that Ultima II: Revenge of the Enchantress strayed too far from the successful formula established in Akalabeth and Ultima I. Ultima III: Exodus returns to its medieval roots with nary a mention of planet Earth and contains a very limited amount...
---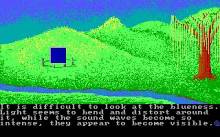 Ultima IV: Quest of the Avatar 1985
Games about self-improvement through adhering to a strict set of moral standards do not generally appeal to the masses. With Ultima IV: Quest of the Avatar, however, Origin Systems manages to do exactly that -- they've created a game by and large about redemption that is completely accessible to the...
---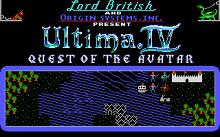 Ultima IV: Quest of The Avatar VGA 1986
Long hailed as one of the best RPGs ever created, Richard Garriott's revolutionary classic Ultima IV: Quest of The Avatar gets a great facelift with this excellent VGA graphics and MIDI patch by Joshua Steele, a die-hard fan of the series. From the official site, the patch "...[upgrades] Ultima IV...
---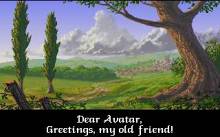 Ultima Underworld 2: Labyrinth of Worlds 1993
Ultima Underworld: The Stygian Abyss, a bona fide success story, was a case where branching off from a popular title with a completely different atmosphere and play style actually worked. This financial and critical success, of course, screamed for the inevitable sequel. Origin Systems and Looking Glass Studios jumped on...
---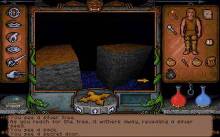 Ultima Underworld: The Stygian Abyss 1992
Not content to remain firmly entrenched in the world of 2D top-down CRPGs, Origin Systems marches forward in the technological war and goes fully 3D for Ultima Underworld: The Stygian Abyss. Though it's quite easy to get caught up with innovation in a project like this, the design team manages...
---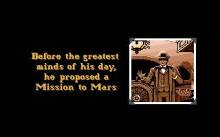 Ultima: Worlds of Adventure 2 - Martian Dreams 1991
The second and last game in the Worlds of Ultima series saw the hero going off to Mars at the turn of the century. An intriguing combination that made for a very interesting game similar to Space: 1889. Chat with characters of 19th century history like Freud, Tesla, and Mark...
---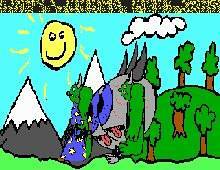 Ultimuh 1993
Satirical video games are generally more effective if they look and play anything remotely like their inspiration (Untima a better example in this case), but that hasn't kept a couple of teens from throwing together a side-scrolling homage to the wispy plots, repetitive gameplay and spotty use of Olde Tyme...
---