Role playing Games #8
Search a Classic Game:
---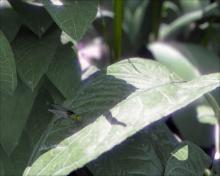 Fall, The: Last Days of Gaia 2004

---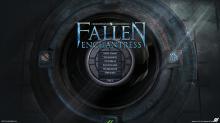 Fallen Enchantress 2012
Stardock Corporation's fantasy-themed empire-building strategy series returns as players once again use special magic-channeling abilities to help their civilization spread across the sub-continent Anthys in Elemental: Fallen Enchantress. Players begin by creating a character or selecting one from the ten available factions, and then founding a capital city from which...
---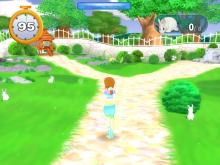 Falling Stars 2007
Falling Stars is a role-playing game aimed at young children in which an epic journey in the battle of good versus evil takes place. Gamers take control of a spirit, embodied by a young girl named Luna, and guide her on a quest to restore peace to the world of...
---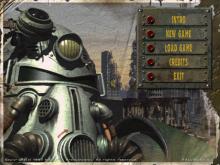 Fallout 1997
The world that we know is gone. In the ashes, civilization struggles to rebuild itself. Fallout drops the player in a role of survivor who has one tough mission to complete. The premise of this post-apocalyptic RPG is simple and easy to understand. As a resident in the local bomb...
---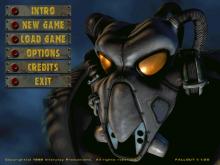 Fallout 2 1998
When Fallout was released in late 1997, the game garnered high praise from nearly every major publication dealing with the computer game industry. Not surprisingly, the developers have followed up the title with a sequel, Fallout 2. Adhering to the old adage that you don't fix it if it isn't...
---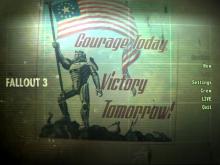 Fallout 3 2008
A nuclear holocaust has turned Washington, DC, into a radioactive wasteland. Mutant creatures freely roam the land while a select few survivors live safely within underground shelters engineered by the Vault-Tec Corporation. Your uneventful life inside the vault takes a dramatic turn when your father mysteriously disappears. Looking for answers,...
---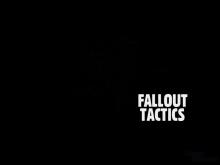 Fallout Tactics (a.k.a. Fallout Tactics: Brotherhood of Steel) 2001
Fans of the first two Fallout role-playing games will be at home with the sequel, and it may be enough to turn hordes of RPG fans into tactical strategy proponents as well. Fallout Tactics: Brotherhood of Steel not only has the same feel, plot, and memorable Brotherhood gang, it also...
---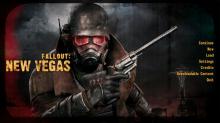 Fallout: New Vegas 2010
Gamers return to the post-apocalyptic frontier for more hardscrabble living and darkly comic violence in Fallout: New Vegas. Developed by Obsidian Entertainment (known primarily for its competent stewardship of BioWare's Neverwinter Nights and Star Wars: Knights of the Old Republic franchises), Fallout: New Vegas draws inspiration from all of its...
---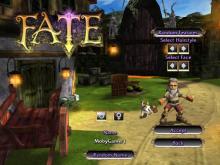 Fate 2005
Choose your Fate in a world where Old Wood meets the Dungeon Gate as you deal damage to over 100 different monsters that stand in your way. Before beginning your journey you must select a character to play and a pet to accompany you through your travels. Although there are...
---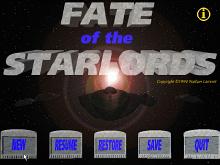 Fate of the Starlords 1994
Action, adventure, and thrills will transport you to another world as The Starlords invade your reality. The game places you in an interactive 3D futuristic universe, one inhabited by the bizarre Cantharan aliens (also Cantharans, but more evil and weird, who want to be the "Starlords"). In the attack, the...
---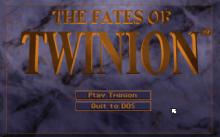 Fates of Twinion 1993
The solo version of the sequel/add-on to the original Shadow of Yserbius, the graphical multi-user dungeon game on The Sierra Network (which at this point had become known as the Imagination Network). Once again brave warriors and wizards are needed to enter dangerous dungeons and uncover the secrets of the...
---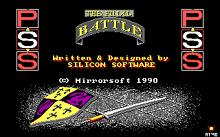 Final Battle 1991
A decent PC conversion of the Amiga hit game and sequel to Legend of The Sword, Final Battle features an interesting plot (you start the game as a prisoner of evil wizard Suzar, imprisoned alone in a dank dungeon), adventure-style interface (look, use, throw, etc.), and a good automap, although...
---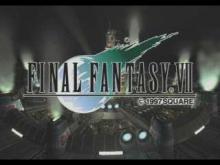 Final Fantasy VII 1998
Square's Final Fantasy series makes its 32-bit debut with Final Fantasy VII, a role-playing game blending 3D polygonal characters, pre-rendered backgrounds, and animated cut-scenes across three discs. Lead protagonist Cloud Strife's memory is as murky as the quality of life in the city of Midgar, where a resistance movement named...
---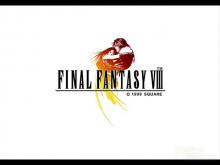 Final Fantasy VIII 2000
This is the PC port of Final Fantasy VIII, which found great success and popularity on PlayStation consoles both in Japan and in the United States. Like earlier releases in the Final Fantasy series, this role-playing title features well-developed characters and an epic storyline. Players follow the tale of a...
---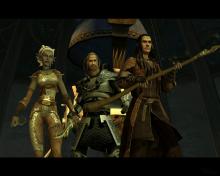 Forgotten Realms: Demon Stone 2004
Players guide three distinct heroes through the Advanced Dungeons & Dragons lands known as the Forgotten Realms, to correct a mistake and perhaps save the world in the process. By accidentally meddling in an age-old feud between two powerful, demonic hordes, the player's characters have allowed both abysmal armies into...
---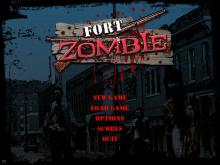 Fort Zombie 2009

---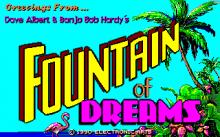 Fountain of Dreams 1990
Following on the popularity of Wasteland, Electronic Arts released this unofficial sequel, using a modified version of the Wasteland game engine. Fountain of Dreams takes place several decades after a nuclear bombardment has caused the state of Florida to break off from the mainland and become an isolated island community. The...
---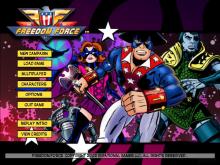 Freedom Force 2002
Rejoice, True Believers, for the day is ours. The dastardly and nefarious "Superhero Curse" has been broken at last. It had long been bemoaned that, in spite of reported attempts by numerous respected design studios, there just weren't any good superhero games for the PC. While a few fine console...
---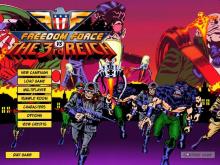 Freedom Force vs The 3rd Reich 2005
True believers team up to defeat freedom's all-time greatest enemies, in this real-time tactics sequel from Irrational Games. If the original Freedom Force was an homage to the "Silver Age" of superhero comic books, this follow-up pays tribute to the "Golden Age," when comics writers were inspired by Allied efforts...
---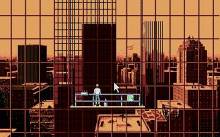 Future Wars 1990
Future Wars is a graphic adventure game, the first to use Delphine's proprietary Cinematique point-and-click interface. A right click brings up the verb menu. After choosing one of the six commands, you point the mouse over the desired target and execute with a left click. Small objects are depicted by...
---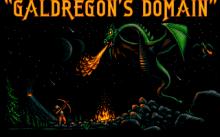 Galdregon's Domain 1989
Known as Galdregons Domain in Europe. The land of Mezron is in turmoil. The evil wizard Azazael has been resurrected and is now on the search for five gems which will grant him ultimate Power. You are a adventurer that has the task to stop the wizards. On your way youŽll face...
---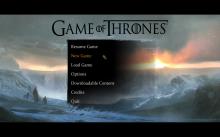 Game of Thrones 2012
Based on the HBO television series, inspired by A Song of Ice and Fire, Game of Thrones is a game of tactical action-combat and medieval fantasy role-playing. Playing out in familiar locations, such as King's Landing and The Wall, the game follows an original storyline, written under the supervision...
---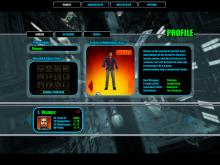 Gangland 2004
In Gangland, players build a criminal empire across a city alive with opposition and opportunity. Released by Whiptail Interactive, the company that published the original version of 2003's unapologetically controversial Postal 2, this strategy game features characters, settings, and objectives extorted straight from modern Mafioso mythology. Players vie for control...
---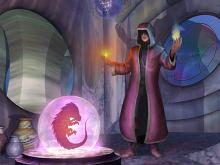 Geneforge 2002
You are a Shaper, a member of the most powerful and secretive of the magical guilds. You have the power to create life and mold it to serve your own needs ... But now the secrets of your people are at risk. Someone dares to try to steal the power...
---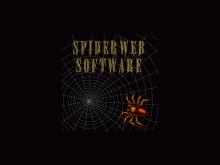 Geneforge 2 2003
Geneforge 2 is the new blood in Spiderweb Software's shareware ranks, the role-playing sequel to 2002's critically lauded Geneforge that dishes up more monsters, eighty-four new areas, and a completely new story. Geneforge was an intensely plot-driven trek through over seventy distinct locations that mixed science with fantasy and hooked...
---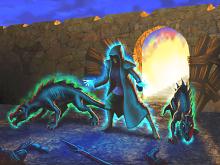 Geneforge 3 2005

---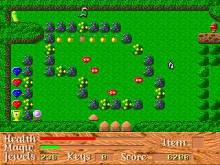 God of Thunder 1993
You're in a role of mighty Thor. You use your hammer to solving the problems, and dealing with beasts. It's a nice game, with a slightly noticeable story, but better any than none. You will automatically talk to other characters if you bump into them. If you accidentaly kill 'em,...
---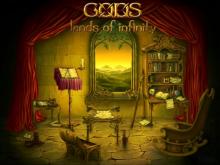 GODS: Lands of Infinity 2006
In a world consumed by battle and death the only chance is Vivien, a higher being created by the God of Fire to locate a weapon that can destroy the God of Darkness. Gods: Lands of Infinity Special Edition invites players to take up Vivien's task as they adventure through...
---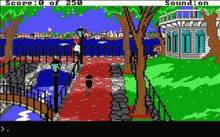 Goldrush 1988
For a long time, Gold Rush! was a game that I longed for. When I was younger, it appeared on the back of all my Sierra quest titles but by the time I could afford to buy it, it had mysteriously vanished from the shelves. What happened? The game disappeared...
---