Role playing Games #8
Search a Classic Game: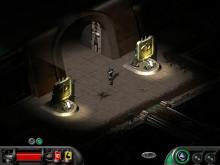 Harbinger 2003
A titanic vessel capable of devouring a whole planet and enslaving its populace, the Harbinger moves throughout the universe decimating one world after another. Aboard the ship itself, small pockets of civilization have escaped experimentation and slavery at the hands of the despotic Overlord, and manage to eke out a...
---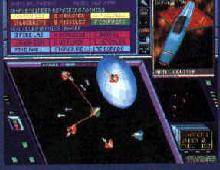 Hard Nova 1990
Take control of your own team of high-tech mercenaries in this sci-fi role-playing game. Pick your team and take on dozens of missions in four star systems, each increasing in difficulty and profitability. Gameplay features three different real-time combat systems: deep space, air combat within a planet's atmosphere, and ground...
---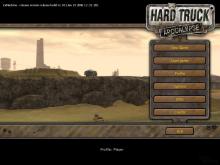 Hard Truck: Apocalypse 2005
It's not easy for a truck-drivin' man in a world gone wrong. Set in the desolation of a devastated planet, Hard Truck: Apocalypse challenges players to make their own way through the wastelands, earning profits from dangerous deliveries and investing in truck weapons and armor to support even more daring...
---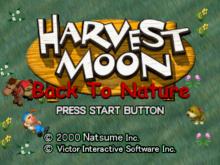 Harvest Moon: Back To Nature 1999
At first glance a "farm simulator" may seem like an incredibly mundane concept, poorly suited to the world of videogames. Harvest Moon however, manages to not only make farming interesting, but exciting as well. Finding enough time in the day to tend to your farm, head into town, explore the...
---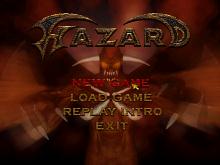 Hazard 1999

---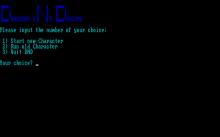 Heathkit DND 1985
This is another version of DND, originally written for the Heathkit Z-150 computer's GW-BASIC, and later compiled for DOS. Apart from featuring colored text graphics, the game is quite similar to the original, it's a solo dungeon crawl using Dungeons & Dragons rules. Goal of the game is to find...
---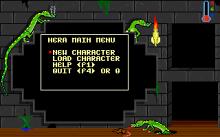 Hera: Sword of Rhin 1995
Hera is an old-school overhead RPG that is very similar to the original Ultima games. Using a simple system of keyboard commands you control your character, you are on some kind of quest ... probably involving the Sword of Rhin. The graphics are definitely old-school style, and there's no doubt...
---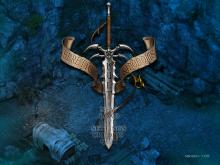 Heretic Kingdoms: The Inquisition 2004
Developed by Germany's 3D People studios, Heretic Kingdoms: The Inquisition is an isometric action (Diablo-style) role-playing game set in a morally treacherous fantasy realm. Set just after the fall of a theocratic tyrant, the game plays out in a world where gangs of vicious inquisitors roam the land, seeking to...
---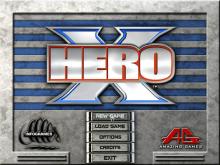 Hero X 2002
Hero X beckons gamers to don the costume of a customizable superhero and fight for isometric, click-driven justice through a less-than-serious plot. Though its subject matter might seem to hold special allure for the stereotypically geeky PC gamer, Hero X offers boring, point-and-click action with little motivation of story or...
---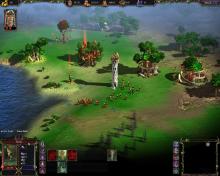 Heroes of Annihilated Empires 2006
Combining traditional RPG and RTS gameplay, Heroes of Annihilated Empires allows players to roam the environment as one of 18 types of heroes in search of recruits for their army, quests to complete, and rare items to collect. The first in a planned trilogy of games, Heroes of Annihilated Empires...
---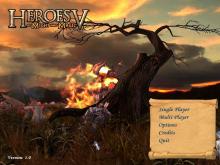 Heroes of Might and Magic V 2006
The venerable Heroes of Might and Magic series returns for a fifth installment, with updated graphics, gameplay, and missions. New publisher Ubisoft wisely re-creates the formula that made the first four installments classics of their time -- streamlined, simplified, and stunningly presented, though not without some minor flaws. By now,...
---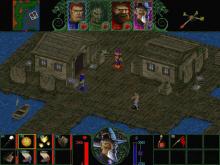 Hexplore 1998
Hexplore is an interesting role-playing game. What makes it different than other games is the control of the characters. The game never stops as battles occur in real-time while users must control four characters in the game's single-player mode. Trying to move four characters when monsters attack provides a rather...
---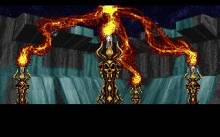 Hexx: Heresy of The Wizard 1994
While Hexx: Heresy of the Wizard is fundamentally a fun game to play, it is not without its problems. Published in 1994, it seems more of a throwback to the early days of the role-playing genre. Although boasting three different 3-D viewing modes, Hexx doesn't deliver 3-D quality that's on...
---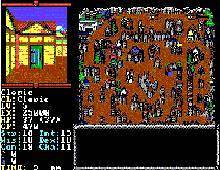 Hillsfar 1989
Play a would-be hero in the city of Hillsfar, where action and adventure await the daring adventurer. Join the local guild and complete missions from the guild master in a quest for glory and gold! Hillsfar is a "single-hero" role playing game (in comparison to other Advanced Dungeons & Dragons RPGs,...
---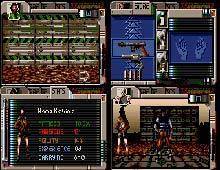 Hired Guns 1993
Hired Guns is an action/adventure/RPG hybrid using square-based movements, à la Dungeon Master, in which up to four players can take part and set in a futuristic setting. The screen is split into 4 parts (or 3 in case 3 players play together), each one representing the viewpoint of the...
---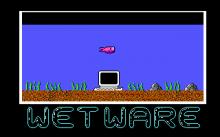 Hoosier City 1992
Hoosier City is a top-down adventure side scroller in 3 episodes. You must rid a city of evil mutants in a post-nuclear-war era. You can move from screen to screen to collect keys and objects in order to move on. You can collect weapons and money to buy weapons: you...
---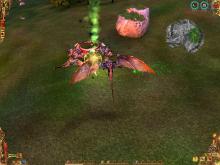 I of the Dragon 2002
Players become of mighty dragons to protect the land from an evil insurgence in I of the Dragon, a fast-action RPG with elements of strategy and simulation. The people of the fantasy world of Nimoan had almost forgotten the old prophecies -- until they began to be fulfilled. Now the...
---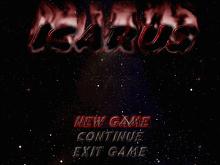 Icarus: Sanctuary of the Gods 1998
What was being referred to as a Diablo clone by people, turned out to be a pretty cool game. Icarus comes from JC Research and features a terrific RPG/Strategy game for the PC. Although it is not accelerated, like most games are now, the game offers an intriguing story line,...
---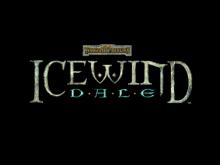 Icewind Dale 2000
Fantasy role-playing doesn't get much better than Icewind Dale. You get the whole enchilada -- cool characters, tough villains and a deep storyline all wrapped up in superlative graphics and inventive gameplay with real-time combat to top it off. This much innovation should have some kind of warning label: "Addicts...
---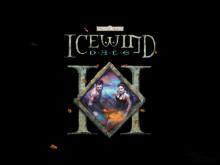 Icewind Dale 2 2002
Black Isle Studios's sequel to Icewind Dale uses the same Infinity Engine that powered the Baldur's Gate series and Planescape: Torment. The game team has spent lots of time implementing new rules from 3rd Edition Dungeons and Dragons. Most of the 3rd Edition based races and classes are now playable...
---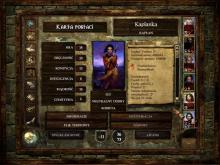 Icewind Dale: Heart of Winter 2000
Icewind Dale: Heart of Winter takes place in a frosty climate, in a harsh terrain separated from the rest of the world by the mountain range known as the Spine of the World. The slowly unraveling plot revolves around the resurrected corpse of an ancient king, possessed by some unseen...
---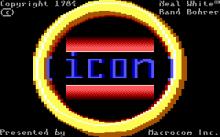 ICON: Quest for The Ring 1984
Fight creatures of myth and folklore as you attempt to find a golden ring with magical powers. Collect mushrooms along the way to increase your health, and fight off ferocious beings with swords and wands. ...
---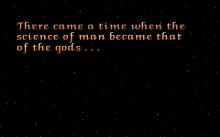 Infernal Tome, The 1994
The Infernal Tome is a multi-character fantasy role-playing game. You and four characters must collect weapons, armor, spells, potions, keys, and tokens to defeat monsters. You and your party must proceed through the maze of ShardMoure Keep to retrieve the Infernal Tome, a powerful manuscript that can stop time itself,...
---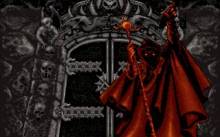 Ishar 1 1994
Ishar : Legend of the Fortress is the sequel to the Crystals of Arborea. Morgoth and Morgula, the black god and his witch wife who were defeated in the previous game, had a child, Krogh. Their evil progeny is based in the fortress Ishar, which means "unknown" in the elven tongue,...
---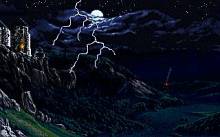 Ishar 2 1994
Ishar 2: Messengers of Doom is the sequel to Ishar: Legend of the Fortress. Following the defeat of Krogh and the banishment of the powers of chaos, Ishar became a cultural and intellectual centre in Kendoria. Over time people came to the island and settled there and a city, named "Zach's...
---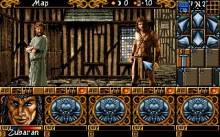 Ishar 3 1994
In the third installment of Ishar you can import characters both from Ishar or Ishar 2. Now you have to travel through Portals of Time to pursuit of the dragon of Sith, last survivor of the Great Black Dragons. Exploring the magic lands, joining the allies and fighting the enemies you...
---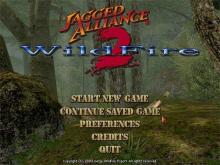 Jagged Alliance 2: Wildfire 2004
Developed by Jagged Alliance 2 enthusiast Serge Popov, Wildfire functions as a heavily modded version of the original game, with adjustments, additions, and tweaks made to nearly every aspect of play and presentation. A great deal of new scenery and objects have been added to the game's mission maps, bringing...
---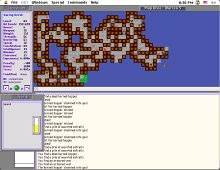 JauntTrooper - Mission: Firestorm 1996
Mission: Firestorm is the first and only sequel to Mission: Thunderbolt, probably the most underrated commercial Roguelike RPG ever made. Released only for the Macintosh, Firestorm is a sci-fi Roguelike that is has even more depth than Thunderbolt. While the plot does not differ much from the typical sci-fi cliche...
---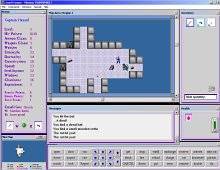 JauntTrooper - Mission: Thunderbolt 1994
Most likely the rarest Roguelike game in existence, JauntTrooper - Mission: Thunderbolt is not only a great Roguelike RPG, but also one of the few sci-fi Roguelikes designed on the Macintosh - making it even more special. The plot is cliche, but it's not bad in the context of the...
---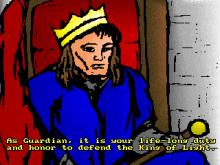 Joyous Rebel 1996
Joyous Rebel is an RPG inspired by the Ultima series of games. Initially a shareware title, it was later made available free of charge. It is a reworked version of a smaller game known as Joyous Rebellions of Jive Culture. As a guardian it is your duty to defend the king...
---