Role playing Games #5
Search a Classic Game: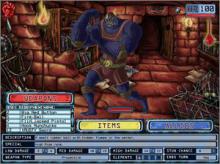 Dark Scavenger 2012

---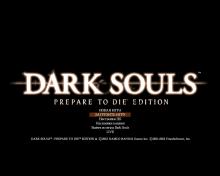 Dark Souls: Prepare to Die Edition 2012
The PC-exclusive Dark Souls: Prepare to Die Edition offers gamers an entirely new chapter in the saga of the realm of Lordran, as players must stop the spread of darkness across the world by defeating the Dark Knight Artorias. In addition to new boss battles, gamers can also take on...
---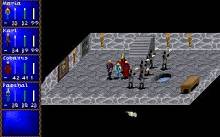 Darklands 1992
When Darklands was released in 1992, it was a cut above the usual fare found in the fantasy role-playing genre. It was ambitious in scope and teeming with detailed role-playing goodies and yet broke the mold somewhat from earlier efforts by (gasp!) not including any lengthy dungeon crawls and focusing...
---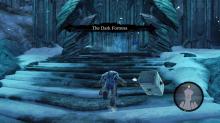 Darksiders II 2012
Darksiders II is a hack-and-slash title that borrows so many signature elements from other games, it comes dangerously close to offering no distinctive features of its own. Yet Darksiders II's most distinguishing feature might be how deftly it weaves together the best elements of top action-adventure games, including Prince of...
---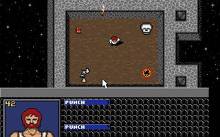 Darkspyre 1990
DarkSpyre, released in 1990, was in the forefront of the fantasy role playing genre. As such, the developer, James Namestka attempted to create a somewhat innovative game, breaking from some traditions of earlier game development. For the most part, the final product succeeded in giving the player a different type...
---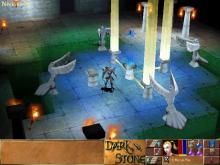 Darkstone 1999
As a computer RPG junkie, I tend to haunt my local stores often (gives my wife far too much time to shop around the mall) and have even been known to wait for them to unpack shipments received on any particular day. Normally the daily fare is predictable but once...
---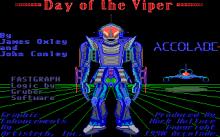 Day of the Viper 1990
The Sun League has been trying to fight back against the corrupted and oppressive Gar computer for many years. Now they have attacked a defense base. The only hope is for a Viper V droid to be sent in under your control to reactivate the planet's defenses. To do this, you...
---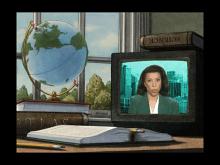 Day The World Broke, The 1998
The world is spinning out of control. Quite suddenly, it rained in the Sahara, large farm animals began floating off their ranches, a terrible forest fire broke out in the Amazon jungle, North Dakota and South Dakota switched places, and strangest of all, there were no traffic jams in Los...
---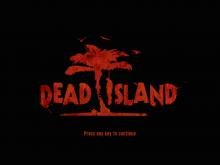 Dead Island 2011
A tropical island resort becomes a place of nightmares after a mysterious epidemic turns the majority of inhabitants into bloodthirsty zombies. As one of four playable characters, your goal is to complete missions necessary for your survival, which means battling throngs of the undead with a variety of customizable weapons...
---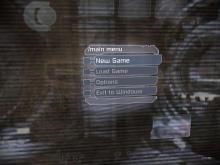 Dead Space 2008

---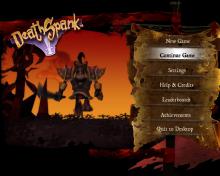 DeathSpank 2010
Developed under the watchful eye of Ron Gilbert, and featuring the same sense of humor as the famed designer's Monkey Island franchise, DeathSpank is a decidedly lighthearted take on action-RPG "looters" like Diablo and Borderlands. Players join the adventure as the titular DeathSpank, a knight-like character (minus the chivalry and...
---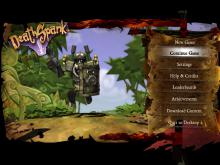 DeathSpank: Thongs of Virtue 2010
Picking up where the original DeathSpank left off, Thongs of Virtue finds players controlling the dim protagonist DeathSpank as he goes on a Tolkien-esque adventure to destroy the six Thongs of Virtue (which were, naturally, forged in the Great Fires of Bacon). In addition to DeathSpank's arsenal of powerful melee...
---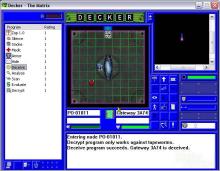 Decker 2002
Decker is a fun cyberpunk/hacking simulation set in the 22nd century, based entirely on the Cyberspace portions of Wizkid's popular Shadowrun pen & paper RPG game. Similar to Neuromancer and Uplink, you play a hacker who specializes in breaking into corporate computer systems, for which you are handsomely paid. Of...
---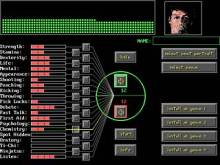 Defender of Boston 1992
Defender of Boston is a Role Playing Game where you take on the role of a Private Investigator, located in Boston in the year 1921. Your assignment is to go to an island called Rock Island to solve a mysterious disappearance of one Fred Black and an dangerous artifact described...
---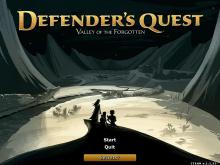 Defender's Quest: Valley of the Forgotten 2012

---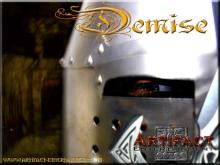 Demise: Rise of the Ku'tan 2000
Demise takes place in the city of Dejenol. First you must create a four-member-group of adventurers, choosing from 12 character classes with 9 different races. When you're done, you start slashing monsters in the nearby dungeons with no apparent reason. You play in the first- person, but the character's animation...
---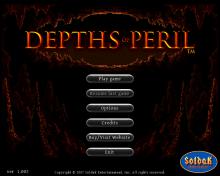 Depths of Peril 2007

---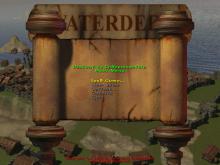 Descent to Undermountain 1998
In the city of Waterdeep, people are inexplicably disappearing. In this game, you are asked to descend into Undermountain to determine where they went. You'll explore an underground labyrinth in this Forgotten Realms (AD&D) game built with the Descent engine. Your goal is to find the eight pieces of an...
---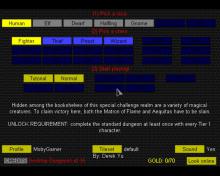 Desktop Dungeons 2010

---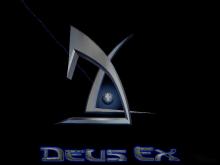 Deus Ex 2000
Deus Ex is a first-person shooter set in a dark, grim, near future. Gameplay is similar to that of Thief, with stealth being at least as important as racking up a high body count. There is no multi-player mode in the game -- it's just you against the computer. Disease ravages...
---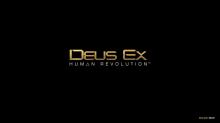 Deus Ex: Human Revolution 2011
The original Deus Ex was notable for how it offered players decisions on how to approach a given task instead of just moving to the next target. Deus Ex: Human Revolution admirably follows a similar format, seamlessly blending elements of shooter, role-playing, and stealth in a futuristic setting that owes...
---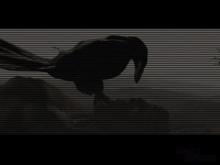 Diablo 1997
Who would have thought that a simple, point-and-click role-playing game could be so intense, or that slaying hordes of nightmarish creatures could be so addicting? Diablo quickly wins over its audience with polished gameplay, not intricate controls or a deep storyline. Blizzard's isometric-view RPG uses the most basic elements of...
---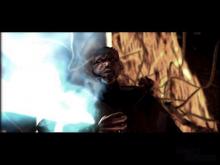 Diablo 2 2000
The original Diablo was a groundbreaking game. Not in terms of graphics, sound or even gameplay, the latter of which was essentially patterned after the coin-op classic Gauntlet. What Diablo did for the industry was revitalize a dying genre -- that of the role-playing game or RPG. Like one of...
---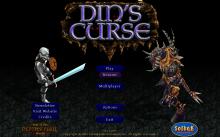 Din's Curse 2010

---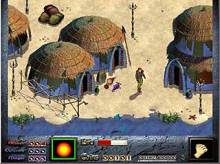 Dink Smallwood 1998
Here is Dink Smallwood, a very good RPG/Adventure game. It was made by RTsoft in 1999. It has good graphics and the sound doesn't strike any odd notes either. Another positive thing is that your adventures will often be filled with humor. You play the role of Dink, a young...
---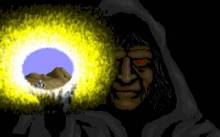 Disciples of Steel 1995
Create a party of eight characters from the usual D&D classes, and lead these characters on their quest for adventure. The initial character development is fairly comprehensive, but the user interface for the game itself is a 2D top-down perspective with symbolic representations of everything. The game map is a simple...
---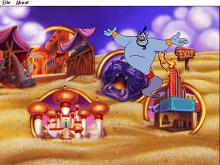 Disney's Aladdin Activity Center 1995
Disney Interactive's Aladdin Activity Center includes a wide range of games and activities. Or seems to, at any rate. The three locations in the game: Agrabah Marketplace, Sultan's Palace and Cave of Wonders, each have a different look, but the same games are available in each location. The only difference between...
---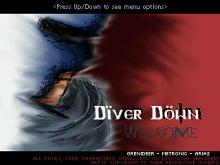 Diver Down 2003
Diver Down is a great fanmade freeware RPG - the first finished game using Verge, a new and promising RPG creation program. What I like most about the game is the much-better-than-average writing and setting, which is a far cry from the formulaic "kill the big foozle" premise. Fellow Verge...
---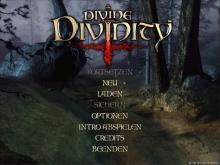 Divine Divinity 2002
Divine Divinity is a massive role-playing game in the tradition of Diablo, Baldur's Gate and Icewind Dale set in the fantasy world of Rivellon, where the Lord of Chaos is spreading his evil dominion. Containing more than 20,000 screens, 150 non-player characters, and 100 types of monsters, the adventure is...
---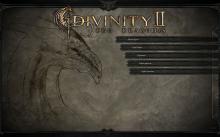 Divinity II: Ego Draconis 2009
Divinity II: Ego Draconis is an action-oriented RPG with a traditional fantasy setting, in which players take the role of a dragon slayer who eventually becomes a dragon. Magic and melee combat proceeds in a real-time flow, but can be paused to allow the player to consider and change commands....
---