Role playing Games #3
Search a Classic Game: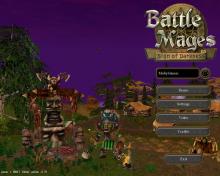 Battle Mages: Sign of Darkness 2005

---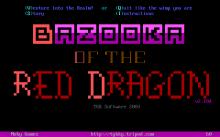 Bazooka of the Red Dragon 1997
A fond, if somewhat limited, adaptation of fellow BBS door and namesake Legend of the Red Dragon, BORD ramps up the silliness still further while offering much of the same gameplay -- single-key menu-driven fantasy adventure and combat for RPG stat building toward an ultimate showdown supplanting the sinister Red...
---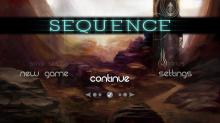 Before the Echo 2011

---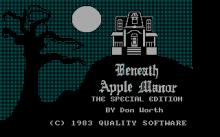 Beneath Apple Manor 1983
An early graphical rogue-like dungeon crawl. Slay some monsters, build up some experience, explore deeper levels. The goal is to find the Golden Apple, buried somewhere deep in the basement beneath the manor. This game can be configured for either graphics or text, 10 different skill levels, and configurable room layouts. Each...
---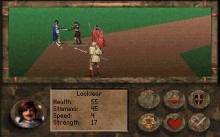 Betrayal At Krondor 1993
Inspired by Raymond E. Feist's successful Riftwar saga, Betrayal at Krondor features an original story that takes place in the land of Midkemia. The game is an interactive fantasy played in nine chapter segments with specific goals in each, which when attained, move the story along. Play within levels is...
---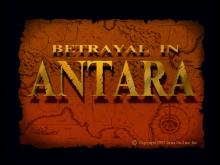 Betrayal in Antara 1997
Betrayal in Antara has a fully developed storyline designed to involve the player at the detailed human level and focuses on the trials and tribulations of the main character in such a manner that a certain suspension of disbelief is possible. This is adventuring at the gut level and, for...
---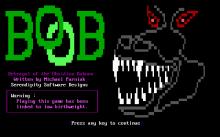 Betrayal of the Obsidian Baboon 1996
Another spin-off from the silly fantasy adventure premise of Legend of the Red Dragon (following the prevalent Noun of the Adjective Noun naming scheme), this BBS door injects an extra dose of filthy whimsy while yielding vastly expanded gameplay options and side-shows more in the vein of Usurper. Though the fundamental...
---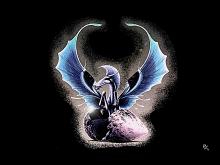 Between Earth And The End Of Time 1996
Traveler, are you ready for a fantastic voyage? Are you ready to journey with me to Worlds that defy explanation? For many years, Rodney Matthews has taken travelers, just like you, on an incredible voyage of imagination. To Worlds filled with aliens, creatures and moons that never set. Across skies lit...
---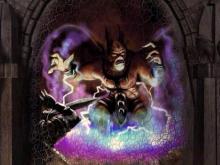 Beyond Divinity 2004
Fans of Larian Studio's "divine" 2002 RPG go Beyond Divinity in this sequel. Originally developed under the title "Riftrunner," this adventure takes place in a new game universe and follows a new storyline. The player takes the role of a hero who has been "soul-forged" to a Death Knight, doomed...
---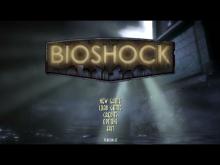 BioShock 2007
In BioShock, you take the role of an isolated crash survivor who discovers a city under the sea. This city, also known as Rapture, was once a utopia for scientists, artists, and industrialists. However, by the time your character takes his first steps into Rapture, the civilization has ceased to...
---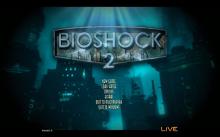 BioShock 2 2010
Return to the underwater city of Rapture in this anticipated sequel to 2007's critically acclaimed first-person shooter. Set approximately ten years after the events in the original, BioShock 2 casts you in the surprising role of a "Big Daddy," the prototype for the lumbering giants encountered in the first game....
---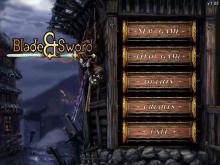 Blade & Sword 2003
A conventionally styled, isometric-view action-RPG, Blade & Sword returns players to an ancient China for hack-and-slash mythological adventure in the vein of Nox, Throne of Darkness, and the classic Diablo. Players choose one of three archetypical characters -- the agile assassin, the brawny warrior, or the well-rounded long-swordsman -- and...
---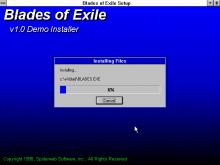 Blades of Exile 1997
This is the final game in the Exile series. This is not a continuation of the plot of the series however- it is a program that allows you to make your own Exile games- although it includes three premade scenarios. ...
---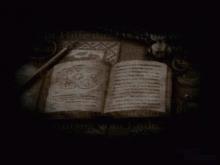 Blaze & Blade: Eternal Quest 1999
Blaze & Blade: Eternal Quest begins as a sub-standard RPG or action/adventure storyline, but improves by letting you design your own characters. You soon realize, however, that there are only so many characters to choose and once you create yours, you're pretty much stuck with them for the entire game....
---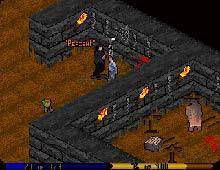 Blind Justice 1995
Blind Justice is a post-modern fantasy role-playing game. You are a shapeshifter - a genetic experiment which has managed to escape an "induced artificial selection" test. During the game, you unveil the religious system which underlies your ability to shapeshift. With each new form, your soul reverts back into a...
---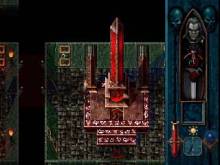 Blood Omen: Legacy of Kain 1997
Crystal Dynamics's Blood Omen: Legacy of Kain is a superb action/role-playing adventure. Originally released for the PlayStation, it's got all the classic elements that make for a good adventure and is, essentially, the same game as its console counterpart. In Blood Omen, you play Kain, a bloodthirsty vampire resurrected to serve...
---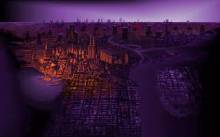 BloodNet 1993
The very ambitious BloodNet attempts to combine the essential elements of the cyberpunk and gothic worlds. How well it succeeds emotionally depends on your interest in the two topics. How it succeeds technically is easier to quantify. The cyberspace world is treated almost as an afterthought by the designers, evolving...
---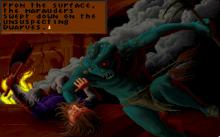 Bloodstone 1993
Right from the beginning, you need to know that Bloodstone has a game-crippling bug. From there, the game may not go downhill, but it certainly doesn't climb the pinnacle of thrilling gameplay either. The publishers acknowledge the goof by inserting a statement in the game box. If you collect those...
---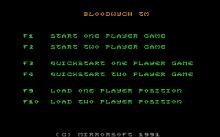 Bloodwych 1989
Bloodwych is an RPG in the style of Dungeon Master and Eye of the Beholder, being a 3D maze-like game. This games distinguishing feature is the two-player split screen support, allowing simultaneous realtime on the one computer. Each player controls a party of four to explore a dungeon where you can...
---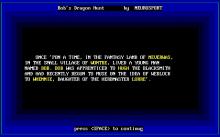 Bob's Dragon Hunt 1992
Bob's Dragon Hunt is an interesting exercise in using filled polygons to simulate a three-dimensional dungeon crawl, wading through all variety of draconic enemies (hence the title) and their various venomous, magical and breath effects, depicted in creative (if non-standard) 16-color effects. Beneath the glitter and "virtual reality" trappings lies a...
---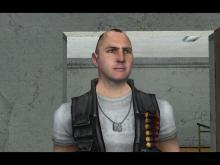 Boiling Point: Road to Hell 2005
Boiling Point is a first-person shooter set in the expansive jungle wilderness of a fictional South American country called Realia. Continuing guerilla warfare in the region makes it extremely dangerous, as do common attacks by wild animals. Players take the role of legionnaire named Saul Meyers, who now fights as...
---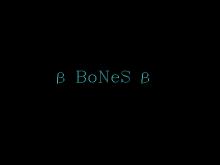 Bones: The Game of The Haunted Mansion 1991
Bones is yet another member of the obscure pseudo-roguelike Wizard's Castle family. It is one of the oldest games of this family, originating in 1981 on DEC mainframes and ported to DOS in 1987, and it is also one of the weirdest. The story is quite conservative: As in the other...
---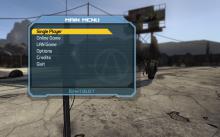 Borderlands 2009
Borderlands is a far-out first-person shooting and driving game with a penchant for team-based tactics. The game is designed to be played cooperatively with up to four players, though it can be played solo as well. Set on a science fiction frontier planet where anarchy rules, the action-adventure casts the...
---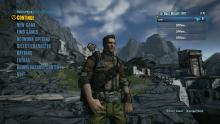 Borderlands 2 2012
The original Borderlands achieved something that wasn't easy to pull off, which was combining the cooperative action RPG, traditionally played from an isometric perspective, with the manic mechanics of a first-person shooter. Though it wasn't the first attempt at blending the two genres, Borderlands was the first to retain the...
---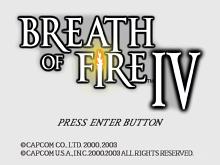 Breath of Fire 4 2003

---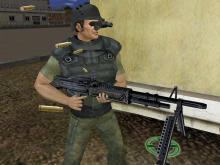 Brigade E5: New Jagged Union 2005
Brigade E5: New Jagged Union puts you in control of a group of up to six mercenaries. Players will explore a small war-torn tropical state in desperate need of order. As Mercenaries, your hand-picked team will be out to make some money where along the way, you may find that...
---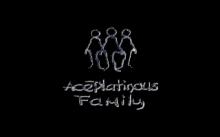 Broken Land, The 2000
Diablo wannabe? Yes! Well, now you can read on, though you may have an idea of what we are talking about. Everything is pretty basic here, and all in all it doesn't make for a bad gaming experience. Absolutely no multi-player, decent sprites graphic, plain sounds and no music and...
---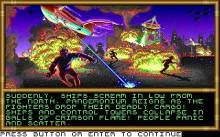 Buck Rogers: Countdown to Doomsday 1990
Awakened from centuries long sleep in the 25th Century, Buck Rogers becomes an ancient military hero and symbol of earlier times. As he is brought up to date, he decides to join the New Earth Organization (NEO), to fight for his home planet. Once he had fought in the cold war,...
---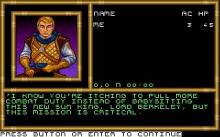 Buck Rogers: Matrix Cubed 1992
Following the events of the previous game, N.E.O. the New Earth Organization, has gained some notoriety for defeating the forces of R.A.M., The Russo-American Mercantile. Because of this, the heroes of that mission are sent to diplomatic talks on Venus and N.E.O. stands to recruit a powerful new ally. However...
---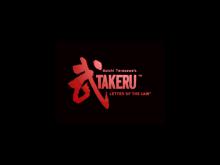 Buichi Terasawa's Takeru: Letter of the Law 1996
Created by artist Buichi Terasawa, Takeru is a full-color computerized interactive manga. Follow the hero Takeru Ichimonji in his battle against an evil sorceress in the land of Yamato, sort of an amalgam of feudal and futuristic Japan. Interaction consists of scrolling the mouse to uncover voice-over and action events,...
---