Role playing Games #3
Search a Classic Game: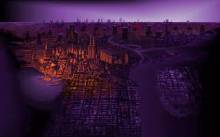 BloodNet 1993
The very ambitious BloodNet attempts to combine the essential elements of the cyberpunk and gothic worlds. How well it succeeds emotionally depends on your interest in the two topics. How it succeeds technically is easier to quantify. The cyberspace world is treated almost as an afterthought by the designers, evolving...
---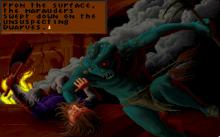 Bloodstone 1993
Right from the beginning, you need to know that Bloodstone has a game-crippling bug. From there, the game may not go downhill, but it certainly doesn't climb the pinnacle of thrilling gameplay either. The publishers acknowledge the goof by inserting a statement in the game box. If you collect those...
---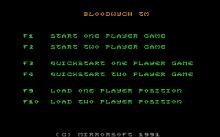 Bloodwych 1989
Bloodwych is an RPG in the style of Dungeon Master and Eye of the Beholder, being a 3D maze-like game. This games distinguishing feature is the two-player split screen support, allowing simultaneous realtime on the one computer. Each player controls a party of four to explore a dungeon where you can...
---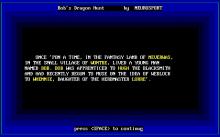 Bob's Dragon Hunt 1992
Bob's Dragon Hunt is an interesting exercise in using filled polygons to simulate a three-dimensional dungeon crawl, wading through all variety of draconic enemies (hence the title) and their various venomous, magical and breath effects, depicted in creative (if non-standard) 16-color effects. Beneath the glitter and "virtual reality" trappings lies a...
---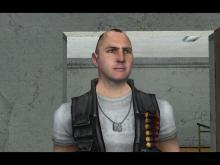 Boiling Point: Road to Hell 2005
Boiling Point is a first-person shooter set in the expansive jungle wilderness of a fictional South American country called Realia. Continuing guerilla warfare in the region makes it extremely dangerous, as do common attacks by wild animals. Players take the role of legionnaire named Saul Meyers, who now fights as...
---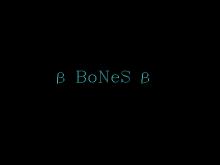 Bones: The Game of The Haunted Mansion 1991
Bones is yet another member of the obscure pseudo-roguelike Wizard's Castle family. It is one of the oldest games of this family, originating in 1981 on DEC mainframes and ported to DOS in 1987, and it is also one of the weirdest. The story is quite conservative: As in the other...
---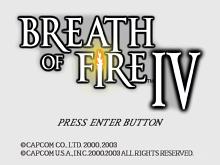 Breath of Fire 4 2003

---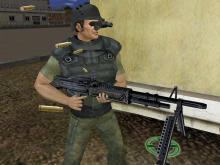 Brigade E5: New Jagged Union 2005
Brigade E5: New Jagged Union puts you in control of a group of up to six mercenaries. Players will explore a small war-torn tropical state in desperate need of order. As Mercenaries, your hand-picked team will be out to make some money where along the way, you may find that...
---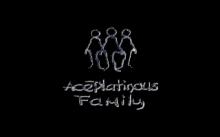 Broken Land, The 2000
Diablo wannabe? Yes! Well, now you can read on, though you may have an idea of what we are talking about. Everything is pretty basic here, and all in all it doesn't make for a bad gaming experience. Absolutely no multi-player, decent sprites graphic, plain sounds and no music and...
---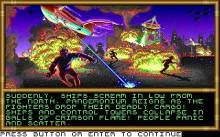 Buck Rogers: Countdown to Doomsday 1990
Awakened from centuries long sleep in the 25th Century, Buck Rogers becomes an ancient military hero and symbol of earlier times. As he is brought up to date, he decides to join the New Earth Organization (NEO), to fight for his home planet. Once he had fought in the cold war,...
---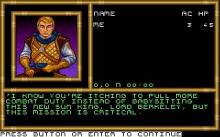 Buck Rogers: Matrix Cubed 1992
Following the events of the previous game, N.E.O. the New Earth Organization, has gained some notoriety for defeating the forces of R.A.M., The Russo-American Mercantile. Because of this, the heroes of that mission are sent to diplomatic talks on Venus and N.E.O. stands to recruit a powerful new ally. However...
---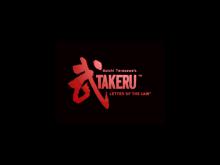 Buichi Terasawa's Takeru: Letter of the Law 1996
Created by artist Buichi Terasawa, Takeru is a full-color computerized interactive manga. Follow the hero Takeru Ichimonji in his battle against an evil sorceress in the land of Yamato, sort of an amalgam of feudal and futuristic Japan. Interaction consists of scrolling the mouse to uncover voice-over and action events,...
---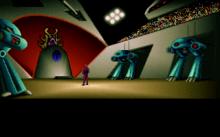 Captive 1992
You awake in prison, without the memory of who you are, where you are and why you are imprisoned. In the corner of your cell you find a briefcase computer, which gives you the control over a unit of four droids. Now you must use these droids to find yourself,...
---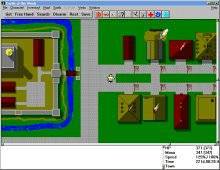 Castle of the Winds 1993
It's a top-scroller that uses a "Your move-My move" system. This is multiplied about 30 times because every enemy on the level is allowed a move for every one of yours, but they don't all know where you are right away. It has a good and somewhat optional storyline, for...
---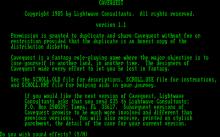 Cavequest 1985
Cavequest is an action-oriented fantasy role-playing game that does things a little differently. Zeus has chosen you to leave the Land of the Gods and become mortal on Earth. Before beginning your quest, you are given lifepoints to configure your intelligence, charisma, strength, dexterity, stamina, and wizard skills (unlike traditional...
---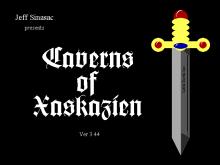 Caverns of Xaskazien 2005
Caverns of Xaskazien is a neat Windows remake (based on SDL) of an obscure but fun DOS Roguelike of the same name written by Jeff Sinasac as a shareware title. The original DOS game is a fun turn-based, tiled Roguelike that offers a decent gameplay and big bright icon graphics,...
---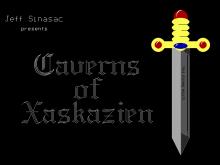 Caverns of Xaskazien 1995
A one player hack and slash role-playing game, this one depicts an adventurers struggle through thirty levels of randomly generated dungeons to confront the arch-demon, Xaskazien. ...
---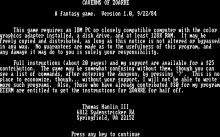 Caverns of Zoarre, The 1984
Caverns of Zoarre is a dungeon crawl role playing game similar to Telengard. You may choose to be either a fighter or a sorcerer as you explore the multi-leveled caverns for gold and treasures. Your view of the maze like caverns is top down, and only the area near you...
---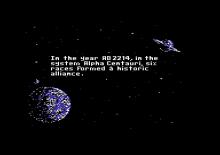 Centauri Alliance 1990
An excellent "hard" sci-fi game from the creator of legendary Bard's Tale, Centauri Alliance unfortunately remains relatively unknown-- in sharp contrast to that classic series. Calling the game "Bard's Tale in space" is not unaccurate, since Centauri Alliance is also a first-person, multi-character real-time RPG, and designer Michael Cranford evidently...
---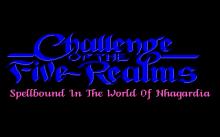 Challenge of The Five Realms 1992
The king is dead. The slimy lowlife that toasted him, Lord Grimnoth, has given you 100 days to turn over the crown of the kingdom (why he would do this after easily offing your dad is never quite explained) and you've had just about enough. So, you accept the Challenge...
---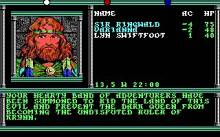 Champions of Krynn 1990
Advanced Dungeons & Dragons: Champions of Krynn is the first RPG to use the AD&D Dragonlance setting. The game world of Krynn has some unique rules and races that are not part of the regular AD&D rule set; differences that are faithfully reproduced in Champions of Krynn. Kenders are the...
---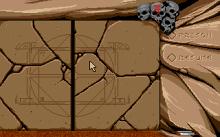 Chaos Strikes Back 2001
The sequel (Chaos Strikes Back is between Dungeon Master and Dungeon Master 2) to the great classic roleplay game Dungeon Master. Some people have regarded this as just an add on to the first Dungeon Master but really should be considered as a new game even though the developers of...
---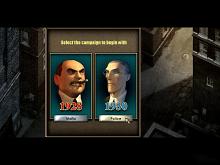 Chicago 1930 2004
In Chicago 1930, Spellbound Interactive presents a duo of tactical action-adventures through Prohibition-era Mafia mythology. Like the developer's Desperados: Wanted Dead or Alive and Robin Hood: The Legend of Sherwood, this game presents RPG-style missions in a real-time strategy context. Controlling a small squad of five characters, players must devise...
---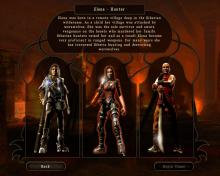 Chosen, The: Well of Souls 2006
Players must square off against armies of demons, devils, and other horrific creatures in The Chosen: Well of Souls. Set at the turn of the 19th century, gamers have to deal with a world cast into chaos by the evil sorcerer Marcus Dominus Ingens. Ingens eliminated every powerful alchemist in...
---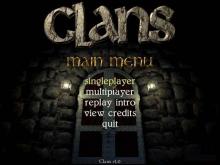 Clans 1999
The imposing castle gates loom directly in front of you. The peace and tranquility of the realm have been devastated by the return of the Demon and his dark minions. Each of the four Clans has selected the strongest, wisest and most courageous warrior to enter the Demon's multi-layered fortress...
---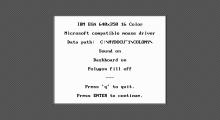 Colony, The 1988
You are a Space Marshall, investigating a distress call from the colony Delta 5-5. As you approach the planet, your ship comes in contact with a gravity well, and crash-lands. The landing drained your ship of all but minimal power, stranding you. After putting on your Power Armor, navigating the planet's surface...
---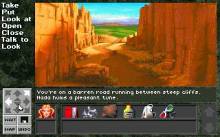 Companions of Xanth 1993
The gameplay in Companions of Xanth closely follows the book from which it is based. You assume the role of someone who has just bought a new computer game. As you begin to play it, you slowly get sucked into your computer, winding up in the world of Xanth. It...
---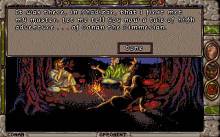 Conan The Cimmerian 1991
Conan: The Cimmerian was living happily as a blacksmith with his wife in the village of Irskuld, Cimmeria...until one fateful day. A group of horsemen raided his village... Conan was knocked unconscious, awakening only to find his wife and his friends butchered in the aftermath. Conan discovers architect of the slaughter...
---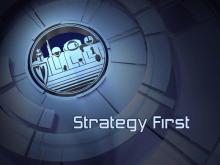 COPS 2170: The Power of Law 2004
Players take the role of rookie cop Katrin to step into the brave new world of 2170, where the power of law may be used as shield of protection or a tool of violence. Katrin comes to understand this for herself as she joins with a squad of fellow officers...
---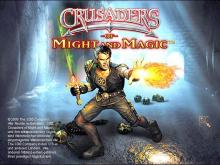 Crusaders of Might and Magic 1999
As the Might and Magic series continued expanding its horizons, Crusaders of Might and Magic attempted to saturate the series for all its worth by introducing a half action, half RPG into the mix. Borrowing from the Requiem: Avenging Angel engine, Crusaders makes use of a third-person viewpoint with the...
---