Role playing Games #15
Search a Classic Game: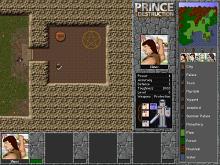 Prince of Destruction 1995
Prince of Destruction (PoD) is a Windows based, overhead role-playing game that takes place in the land of Nestaria. The character has been summoned by a great wizard to overthrow the evil ruler and free the kingdom from tyranny. OK, so the plot does not exactly ooze with originality. So...
---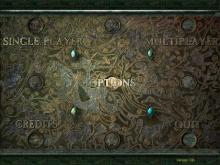 Prince of Qin 2002
Created by Beijing-based Object Software, Prince of Qin is an action RPG set in feudal China around 210 BC. As Prince Fu Su, players find themselves involved in a conspiracy meant to deprive the prince of his birthright, namely, Emperor of Qin. History records that after the death of Emperor...
---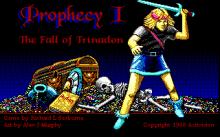 Prophecy: The Fall of Trinadon 1989
Prophecy is a role-playing game, where your character has just left the peaceful town of CrissCross to defeat the evil Krellane and his powerful Empire. The residents of the town have survived for years by hiding from the empire but rumors have surfaced that the soldiers of the empire are...
---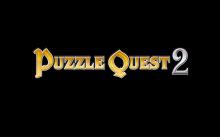 Puzzle Quest 2 2010
Infinite Interactive's unusual amalgam of match-three and RPG continues with Puzzle Quest 2. As with its critically acclaimed predecessor, the core play mechanics involve arranging colored spheres and symbols to create matches of three or more. Each puzzle is a turn-based battle between your chosen hero and a monster, with...
---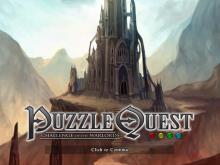 Puzzle Quest: Challenge of the Warlords 2007
Puzzle Quest: Challenge of the Warlords is a PC game featuring elements of role-playing, strategy, and puzzle game genres. The adventure is set in the Medieval fantasy realm of Etheria, familiar from the Warlords and Warlords Battlecry series of PC strategy games. Single players guide a customizable hero character around...
---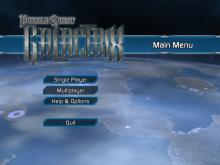 Puzzle Quest: Galactrix 2009
Gem-swapping puzzle gamers fight on in Puzzle Quest: Galactrix, the sci-fi successor to the breakaway hit Puzzle Quest: Challenge of the Warlords. As in the earlier game, players battle opponents by taking turns in a Bejeweled-style token-swapping puzzle game. The positions of any two adjacent tokens can be swapped. Lining...
---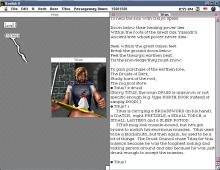 Quarterstaff: Tomb of Setmoth 1988
The "holy grail" of Infocom affionados, Quarterstaff: The Tomb of Setmoth is notorious for being the only Infocom game that was never made for the PC. It was instead released only on the Macintosh, which makes it extra hard to find anywhere (until now, that is). In the words of...
---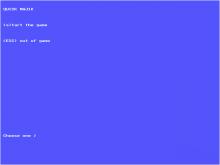 Quik Majik Adventure 1991
Ostensibly the shareware version of a more robust, non-quick Majik Adventure, as with their later Dragon Hunt this is a bit of a graphical roguelike, placing a fantasy adventurer smack in the middle of level 75 of a series of random and devious dungeons, filled to the gills with treasures...
---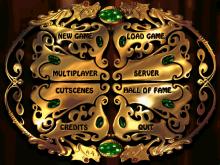 Rage of Mages 1998
While we are busily anticipating such RPG heavies as Fallout 2, Return to Krondor, and Baldur's Gate, it's easy enough to overlook a Russian import called Allods, by Nival Entertainment. Fortunately, Monolith Productions has brought this RPG to our attention under the name Rage of Mages. Rage of Mages takes place...
---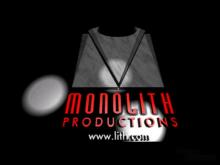 Rage of Mages 2: Necromancer 1999
Rage of Mages II: Necromancer is a role-playing game that is short on fun and long on difficulty. Graphically, Rage of Mages II is pedestrian. Movements are not realistic, and the graphics during adventure scenes are quite small. The only interesting aspect of the presentation is the way enemies rot...
---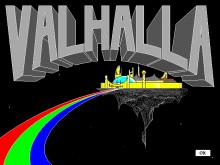 Ragnarok (a.k.a. Valhalla) 1993
Valhalla is a medieval fantasy based game with Viking/Norse (Scandinavian) mythology as its main theme, reflected by various events and creatures within the game in accord with the mentioned mythology. It is the year 999 A.D. You are a young Viking and like many other Viking's of your age, are worried...
---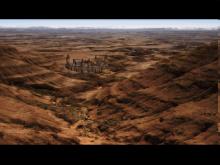 Realms of Arkania 3: Shadows over Riva 1997
The third chapter in Sirtech's Realms of Arkania series, based on the German pen-and-paper role-playing game Das Schwartze Auge, is a reminder of just how captivating an RPG can be. Though it packs its fair share of flaws and shortcomings, Shadows over Riva offers a long, challenging, compelling quest and...
---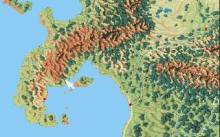 Realms of Arkania: Blade of Destiny 1994
Welcome to the world of Arkania from the same company responsible for the Ultima titles, Sir-tech Software, Inc.. You and a party of adventurers have the fate of the kingdom squarely on your collective shoulders in this role-playing excursion into a fantasy-based realm filled with a powerful army of Orcs...
---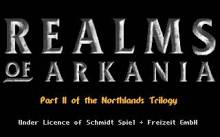 Realms of Arkania: Star Trail 1994
In Realms of Arkania: Star Trail, the sequel to the 1993 title Realms of Arkania: Blade of Destiny, the Orcs are back and just as mean as before. Once again, you'll lead a band of adventurers into the fantasy world of Arkania but unlike the original game, you'll have a...
---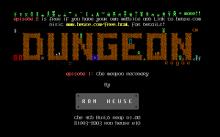 Reaping the Dungeon 1993
Reaping the Dungeon is a turn-based, randomized dungeon crawler in the vein of Rogue and Hack. Below the surface of Jupiter, a machine runs out of control and floods the underground tunnels with synthetic creatures. You must descend into the depths to find and destroy the machine. The adventure is...
---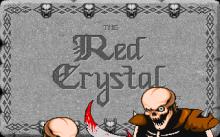 Red Crystal 1993
You are in the land Darkmoore which is reigned by the evil Lexnor. And because you are playing an RPG you have to defeat him. For this purpose you travel through Darkmoore to conquer dungeons and maximize your fame. You can choose between five classes. The screen is divided into two...
---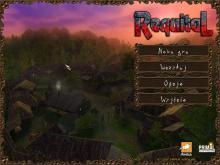 Requital 2006
Requital, developed by Russian studio Primal, claims to be an action-orientated RPG set in the Russian 6th Century where you, an orphaned rogue named Wolfhound, embark on an epic quest of revenge and redemption. The game begins with little back-story other than a single paragraph in the manual: you've been abandoned,...
---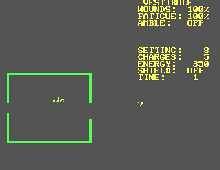 Rescue at Rigel 1983
In Rescue at Rigel, you take the part of Sudden Smith, a human adventurer teleported down by transporter beam inside a six-floor, sixty-room complex inhabited by an alien race, the Tollah. Scattered throughout the base, which has been hollowed out of an asteroid orbiting Rigel, ten humans are held captive,...
---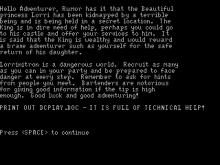 Rescue of Lorri in Lorrinitron, The 1991
The Princess Lorri has been abducted by anonymous parties to some similarly unknown location. Which throne is she heir to? King Altheon, her father, has the answer to that question, and it is to him that your adventurer must go in order to take up the mission of her rescue...
---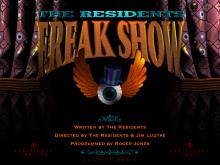 Residents, The: Freak Show 1994
Freak Show is the first foray into interactive software from the underground San Francisco band The Residents. It's a bit adventure, yet without a linear plot and puzzles. It's best described as a multimedia experience, a digital art showcase, or a virtual visit to, well, a freak show. Characters to meet...
---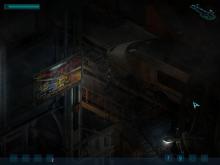 Restricted Area 2004
Diablo-style isometric action enters a brave new world in Restricted Area, the first North American release from Germany's Master Creating. Initially reminiscent of the classic Fallout, the game is set in a dismal future, where pollution has destroyed the Earth's green places and only mutants can survive in the wasteland...
---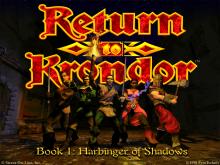 Return to Krondor 1998
The sweeping story of author Raymond E. Feist's Riftwar Saga moved from fantasy novels to computer games in 1994 with the release of Betrayal at Krondor, a best-selling RPG from Sierra Online. Now the story continues with Return to Krondor, Betrayal's long-awaited sequel. Set in Feist's world of Midkemia, Return...
---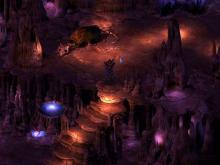 Revenant 1999
I'm about to go to press, so to speak, and I'm still vacillating between my feelings about this game. My overall impression is indefinite -- I think this will be the case with many people who play Revenant. Which is not to say it's a middle-of-the-road, run-of-the-mill production. On the...
---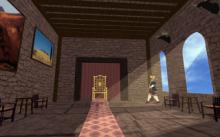 Revolt of Don's Knights 1997
Revolt of Don's Knights is an awful first-person RPG that lacks the depth and charm of more well-known RPGs (Eye of the Beholder 1 and 2 come to mind). The plot is not earth-shattering, but at least it's not the typical "kill the foozle" cliche found in 99% of all...
---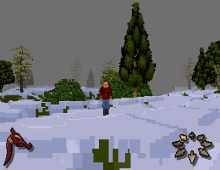 Ring Cycle, The 1996
Ring Cycle is a sequel to Lords of Midnight III by Mike Singleton, using a modified engine from the previous game. The story and game world are based on Wagner's opera "Der Ring des Nibelungen". The player plays the role of Siegmund, the son of Volsung on a quest to...
---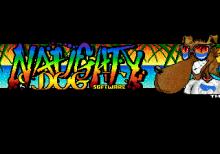 Rings of Power 1991
Rings of Power is one of the rare isometric RPGs on SEGA Genesis (Megadrive in Europe) that is much more similar to computer RPGs than typical console fare. It also happens to be very good, as well as one of the longest RPGs ever made for consoles. Although not technically...
---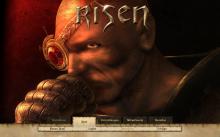 Risen 2009
A volcanic Mediterranean island is the setting for this original role-playing game created by the designers of the Gothic series. Divided into four chapters, Risen's storyline follows two factions: a rebel group and the "inquisition," one of which you'll decide to join early in the game. Explore lush jungles, dank...
---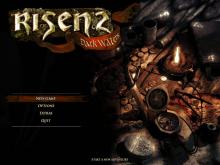 Risen 2: Dark Waters 2012
Risen 2 is an action role-playing game from German developer Piranha Bytes, best known for the Gothic series. The storyline finds the nameless hero from the first game on a mission to stop the evil Titans and restore hope to a fantasy world. The game takes place on the southern...
---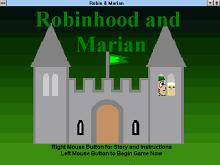 Robin & Marian 1997
Itís Robinís wedding day. Unfortunately, heís lost the ring, and his green uniform, without which the fair maid Marian doesnít even recognize him. Help Robin get to the altar. ...
---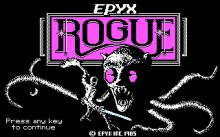 Rogue 1983
Rogue is a turn-based role-playing game notable for featuring ASCII text to depict the environment in which your character, represented by an "at" symbol, explores. Controls involve typing various two-key commands to move, attack, and so forth, with a description of the results appearing at the top of the screen....
---