Role playing Games #15
Search a Classic Game: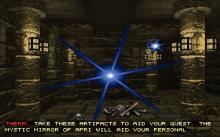 Stonekeep 1995
Stonekeep is one of the first games to apply a first-person shooter interface to the realm of fantasy role-playing, as the gamer takes the role of a classic medieval hero who must use both sword and sorcery to make his way through winding catacombs full of animated skeletons and terrible...
---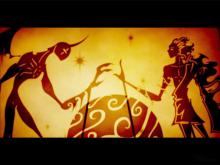 Sudeki 2005

---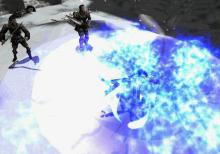 Summoner 2001
Designing a role-playing game is somewhat like training for a decathlon. The game must excel in many areas, including character building, storyline pacing, battle mechanics, world design, and others. Summoner performs heroically in many events, especially in rendering the rural lands of Medeva, but fails to win gold due to...
---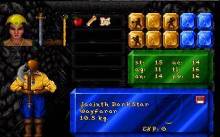 Summoning, The 1992
The Summoning is a single-character fantasy role-playing adventure, set inside a huge labyrinth with 40 different levels and hordes of mean monsters. Use steel, magic and wit to fight, cast and puzzle your way through the evil that lies within. Struggle to survive and grow strong enough to fight and defeat...
---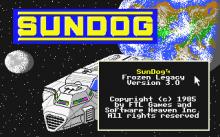 Sundog: Frozen Legacy 1985
Arguably the best Atari ST game ever made, Sundog: Frozen Legacy is also one of the best sci-fi RPGs ever, period. It isn't a strategy game, or a space combat game, or a role playing game, but a masterful blend of all three genres into an addictive, astounding epic that...
---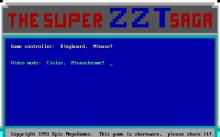 Super ZZT 1992
This is the sequel to the earlier ZZT series. There are 5 very large game boards included with different puzzles and storylines. ...
---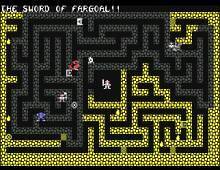 Sword of Fargoal 1983
As a lone warrior in Sword of Fargoal, you enter maze-like catacombs, search the surrounding areas for treasure, and eliminate hordes of monsters. Action takes place from a 2D perspective, and each level is shrouded in darkness. When the warrior moves around the current location, that portion of the screen...
---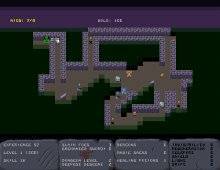 Sword of Fargoal Remake, The 2003
The Sword of Fargoal Remake is a superb remake of Sword of Fargoal, a classic Commodore 64 RPG that was never released on PC. The game is a very faithful recreation of the original classic, except the graphics is enhanced to take advantage of SVGA, and there are minor gameplay...
---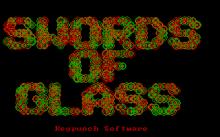 Swords of Glass 1986
Swords of Glass is a simple CRPG probably inspired by Wizardry. You begin in a simple (text only) town and create a wizard or a warrior. After equipping your character at the store, you descend into the single 8 level dungeon located apparently somewhere nearby. As you progress and become...
---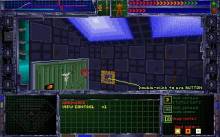 System Shock 1994
You were the world's greatest hacker, at least until you were caught during one of your famous break-ins. Now the TriOptimum Corporation secretly requests your services in return for your freedom. Your task? To hack into the corporate research facility named Citadel. In order to assist you, Vice President Edward...
---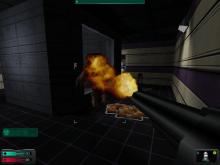 System Shock 2 1999
Fear. Yes, a bit of an over-used and almost meaningless word these days. However, just stop. Think what the word actually means -- and that's the simplest, easiest way to describe a game like System Shock 2. Utterly immersive in its use of character attachment and amnesiac story-telling, it is...
---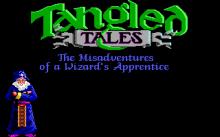 Tangled Tales 1989
A dungeon-crawler with a rather unique, real-time combat. Made in CYMK 4-color graphics, this RPG features you as the hero with all a good RPG should have - character statistics, improvement and inventory. The only drawback is the quality of graphics, which makes the dungeons hardly readable. ...
---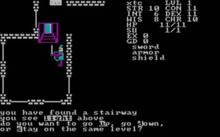 Telengard 1985
A dungeon-crawler with a rather unique, real-time combat. Made in CYMK 4-color graphics, this RPG features you as the hero with all a good RPG should have - character statistics, improvement and inventory. The only drawback is the quality of graphics, which makes the dungeons hardly readable. ...
---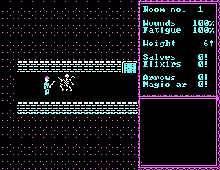 Temple of Apshai Trilogy 1985
The Temple of Apshai Trilogy includes updated graphical versions of three classic Apshai games: Dunjonquest: Temple of Apshai Dunjonquest: Upper Reaches of Apshai Dunjonquest: Curse of Ra ...
---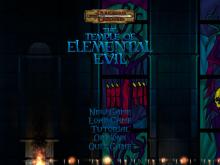 Temple of Elemental Evil, The 2003
This 2003 release by Troika Games combines a classic "first edition" Advanced Dungeons & Dragons module with the updated "3.5 Edition" rule set, for a single-player home computer adventure designed to emulate the flexibility and freedom of pen-and-paper-style D&D gaming. Though at first glance this game may be reminiscent of...
---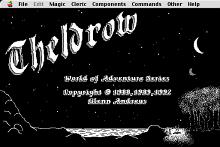 Theldrow 1991
Theldrow is an early adventure game for the Macintosh. All in black and white, it was based mainly on the old Dungeons and Dragons game. With one main exception. Instead of picking a class to be, players could use all of the skills of each class, including casting magic and...
---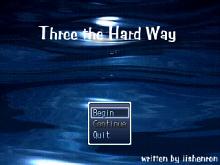 Three the Hard Way 2003
Three the Hard Way is an excellent freeware console-style RPG that features an excellent storyline, 40+ hours of gameplay, and a well-balanced combat system.Similar to Square's Romancing Sa-Ga series (that was never released outside Asia), the game features several main characters, each of whom has his/her own agenda to pursue....
---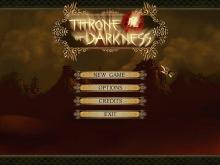 Throne of Darkness 2001
Historically, dungeon crawls, be it from a three-quarter isometric or directly overhead view, have been popular with the gaming community. Diablo and Diablo II both struck gold by incorporating a handful of RPG elements into an action packed hack-and-slash adventure. Now, however, the genre seems almost spent. The post- Diablo...
---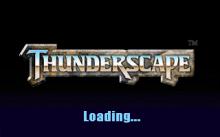 Thunderscape 1995
Developed by the S.S.I. Special Projects Group, Thunderscape is the first RPG adventure to take place in the new World of Aden. Players will discover an intriguing and vast world that suddenly plunged into darkness. The time of the Darkfall, as the people of Aden called it, brought to life...
---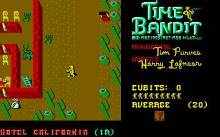 Time Bandit 1988
In this topdown action adventure you visit around 16 worlds in which you have to run through picking up stuff. Strange part of the game is that once in a while it becomes textadventurish. Overall, the gameplay is quite good and fast. ...
---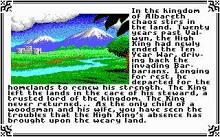 Times of Lore 1988
A simple action-RPG following the adventures of a young warrior (strong barbarian, armored knight, or quick valkyrie) to assist a weakened kingdom from various threats, and to recover special Artifacts that once made the kingdom strong. Gameplay consists of moving your character in real-time through various terrains, like forests, towns, and...
---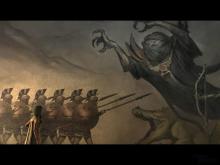 Titan Quest 2006
Forged in the sword-swinging spirit of Diablo, Dungeon Siege, and other action-oriented role-playing games, Titan Quest has players trekking across ancient Greece, Egypt, and China to slay the legendary deities of mythology. Players will roam 3D landscapes, visit bustling towns, and invade enemy camps, caves, lairs, and other sinister settings...
---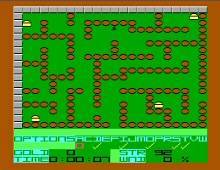 Tomb of Drewan, The 2001
The Valley and The Tomb of Drewan are two excellent remakes of classic Vic-20 games that were first released over 20 years ago. Similar to early Roguelikes, the gameplay in both games are fairly simple, consisting of a lot of exploration, treasure-hunting, and combat. Your goal in The Valley is...
---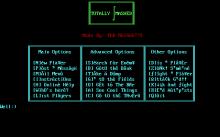 Totally Smashed 1995
A LORD clone with somewhat meager backstory and character motivation, this BBS door puts the protagonist (that's you, bub) in a wicked near-future town where a mysterious force is possessing the residents and compelling them to conduct unsavory and anti-social activities, most of which involve brutal hand weapons with decidedly...
---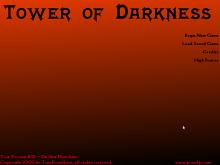 Tower of Darkness 2001
Tower of Darkness is the latest and unfortunately last in Tom Proudfoot's excellent series of Roguelike RPGs that began with 1994's Nahlakh. ToD takes place in the same world as Proudfoot's upcoming game Pirates of the Western Sea (which seems to have been canned since early 2002). Your goal is...
---
Tower of Souls 1995
Tower of Souls is set in the land of Chaybore in which seven crystals are responsible for the well being of its citizen. But the evil demon Baalhathrok has taken them and so the player controls Treeac to retrieve them. In an isometric view, Treeac has to conquer the seven floors...
---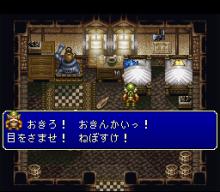 Treasure Hunter G 1996
Treasure Hunter G is another excellent console RPG that was never released outside Japan. It was also the last RPG Squaresoft released for the Super Nintendo system, and shows Squaresoft to be at the height of their SNES game-making craft. The graphics in Treasure Hunter G puts some PlayStation games...
---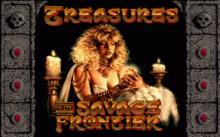 Treasures of the Savage Frontier 1992
The Heroes of Ascore have been magically summoned to help old dwarven allies retake the city of Llorkh from the foul Zhentarim legions. After that, there are more dangers that lurk in the wilds of the Savage Frontier... The sequel to Gateway to the Savage Frontier is a role-playing game using...
---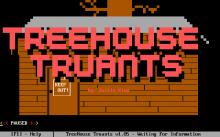 Treehouse Truants 1994
This LORD clone (as it turns out, a popular template for BBS doors to follow) strips away the transparent sci-fi and fantasy trappings of the typical adolescent power fantasy, its teenaged author dishing up an experience far more close to heart to most of its pubescent players -- dog-eat-dog bullying...
---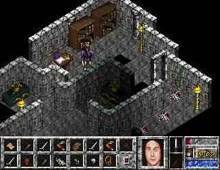 Trial by Magic 1995
Trial by Magic is a Real-Time Role-Playing game made by the developers who later created the Ancient Evil series. It's a third-person perspective game where you must pick and create a character with whom you must face the trial of the Trialmaster. Once you've overcome this trial you'll be rewarded...
---