Role playing Games #13
Search a Classic Game: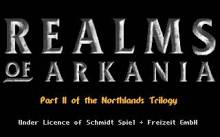 Realms of Arkania: Star Trail 1994
In Realms of Arkania: Star Trail, the sequel to the 1993 title Realms of Arkania: Blade of Destiny, the Orcs are back and just as mean as before. Once again, you'll lead a band of adventurers into the fantasy world of Arkania but unlike the original game, you'll have a...
---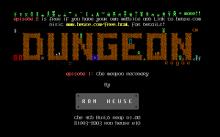 Reaping the Dungeon 1993
Reaping the Dungeon is a turn-based, randomized dungeon crawler in the vein of Rogue and Hack. Below the surface of Jupiter, a machine runs out of control and floods the underground tunnels with synthetic creatures. You must descend into the depths to find and destroy the machine. The adventure is...
---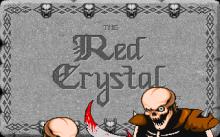 Red Crystal 1993
You are in the land Darkmoore which is reigned by the evil Lexnor. And because you are playing an RPG you have to defeat him. For this purpose you travel through Darkmoore to conquer dungeons and maximize your fame. You can choose between five classes. The screen is divided into two...
---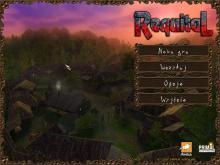 Requital 2006
Requital, developed by Russian studio Primal, claims to be an action-orientated RPG set in the Russian 6th Century where you, an orphaned rogue named Wolfhound, embark on an epic quest of revenge and redemption. The game begins with little back-story other than a single paragraph in the manual: you've been abandoned,...
---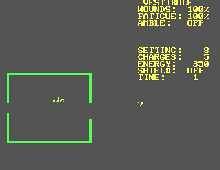 Rescue at Rigel 1983
In Rescue at Rigel, you take the part of Sudden Smith, a human adventurer teleported down by transporter beam inside a six-floor, sixty-room complex inhabited by an alien race, the Tollah. Scattered throughout the base, which has been hollowed out of an asteroid orbiting Rigel, ten humans are held captive,...
---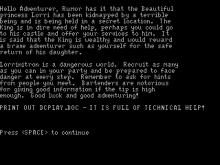 Rescue of Lorri in Lorrinitron, The 1991
The Princess Lorri has been abducted by anonymous parties to some similarly unknown location. Which throne is she heir to? King Altheon, her father, has the answer to that question, and it is to him that your adventurer must go in order to take up the mission of her rescue...
---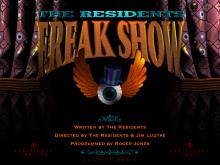 Residents, The: Freak Show 1994
Freak Show is the first foray into interactive software from the underground San Francisco band The Residents. It's a bit adventure, yet without a linear plot and puzzles. It's best described as a multimedia experience, a digital art showcase, or a virtual visit to, well, a freak show. Characters to meet...
---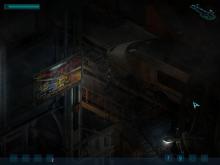 Restricted Area 2004
Diablo-style isometric action enters a brave new world in Restricted Area, the first North American release from Germany's Master Creating. Initially reminiscent of the classic Fallout, the game is set in a dismal future, where pollution has destroyed the Earth's green places and only mutants can survive in the wasteland...
---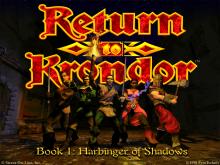 Return to Krondor 1998
The sweeping story of author Raymond E. Feist's Riftwar Saga moved from fantasy novels to computer games in 1994 with the release of Betrayal at Krondor, a best-selling RPG from Sierra Online. Now the story continues with Return to Krondor, Betrayal's long-awaited sequel. Set in Feist's world of Midkemia, Return...
---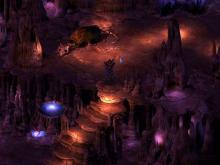 Revenant 1999
I'm about to go to press, so to speak, and I'm still vacillating between my feelings about this game. My overall impression is indefinite -- I think this will be the case with many people who play Revenant. Which is not to say it's a middle-of-the-road, run-of-the-mill production. On the...
---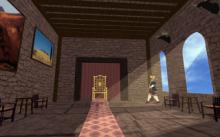 Revolt of Don's Knights 1997
Revolt of Don's Knights is an awful first-person RPG that lacks the depth and charm of more well-known RPGs (Eye of the Beholder 1 and 2 come to mind). The plot is not earth-shattering, but at least it's not the typical "kill the foozle" cliche found in 99% of all...
---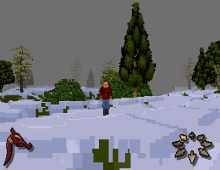 Ring Cycle, The 1996
Ring Cycle is a sequel to Lords of Midnight III by Mike Singleton, using a modified engine from the previous game. The story and game world are based on Wagner's opera "Der Ring des Nibelungen". The player plays the role of Siegmund, the son of Volsung on a quest to...
---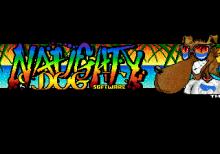 Rings of Power 1991
Rings of Power is one of the rare isometric RPGs on SEGA Genesis (Megadrive in Europe) that is much more similar to computer RPGs than typical console fare. It also happens to be very good, as well as one of the longest RPGs ever made for consoles. Although not technically...
---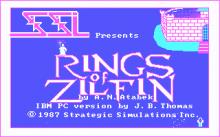 Rings of Zilfin 1987
Rings of Zilfin is an unusual, but relatively unknown early fantasy solo RPG by Ali N. Atabek, who went on to create the Magic Candle series. It was meant for beginners to computer RPGs, featuring no character creation, simple game play and movie-like cut scenes, concentrating more on atmosphere than...
---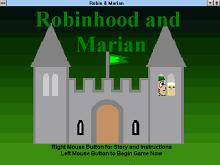 Robin & Marian 1997
Itís Robinís wedding day. Unfortunately, heís lost the ring, and his green uniform, without which the fair maid Marian doesnít even recognize him. Help Robin get to the altar. ...
---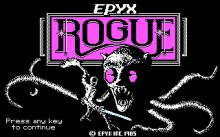 Rogue 1983
Rogue is a turn-based role-playing game notable for featuring ASCII text to depict the environment in which your character, represented by an "at" symbol, explores. Controls involve typing various two-key commands to move, attack, and so forth, with a description of the results appearing at the top of the screen....
---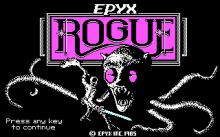 Rogue (Epyx) 1983
Rogue is a turn-based role-playing game notable for featuring ASCII text to depict the environment in which your character, represented by an "at" symbol, explores. Controls involve typing various two-key commands to move, attack, and so forth, with a description of the results appearing at the top of the screen....
---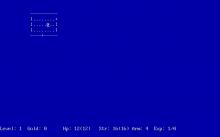 Rogue Clone 1988
Rogue Clone is an early variant of Rogue, the grandfather of all roguelikes, specifically of the UNIX version 5.3. The first version of Rogue Clone was first released in 1986 for UNIX. At first glance, Rogue Clone is quite indistinguishable from the original: Enter some randomly generated dungeon, bash monsters, grab...
---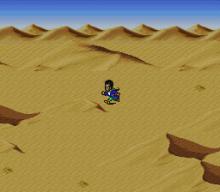 Romancing Sa-Ga 3 1995
Romancing Sa-Ga series is one of the best example of hit RPG series for the Super Nintendo that are tremendously popular in Japan but little known outside - in this case, for the usual reason: Squaresoft decided not to translate the game into English. This is an unfortunate decision, because...
---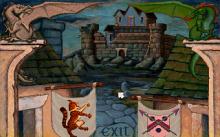 Ruins of Cawdor 1995
The Ruins of Cawdor was the last of three graphical MUDs for the online community The Sierra Network, which would later become The ImagiNation Network. It was designed by Richard Aronson (author of the widely reprinted RPG humor story Eric and the Gazebo), and based loosely on Macbeth. The game was...
---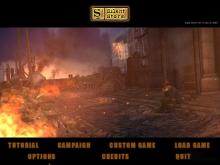 S2: Silent Storm 2003
Take command of a multinational squad of wartime specialists and go behind enemy lines to accomplish dangerous but crucial missions. Initially reminiscent of Pyro Studios' popular Commandos series, Nival Interactive's Silent Storm transports players to the battlefields of World War II and charges them with the responsibility of leading a...
---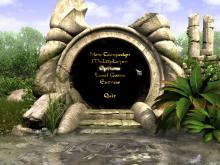 Sacred 2004
Hack-and-slashers tread carefully through the lands of Sacred, where the world itself is threatened by a veritable host of demons, set loose by a powerful but misguided sorcerer. A combat-driven adventure in the basic style of the popular Diablo games, Sacred offers a number of enhancements and unusual features that...
---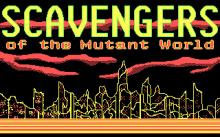 Scavengers of The Mutant World 1988
A classic RPG that describes the survivors of the earth after some apparent apocalyptic event, where your characters in order to survive must gather "vehicle" components (to make a car) so they can reach an unknown haven or place of refuge. The game includes character generation and modification of skills...
---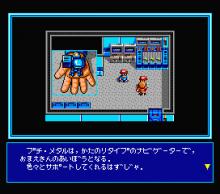 SD Snatcher 1990
Snatcher is an excellent anime/cyberpunk adventure game for SEGA CD. If you haven't played it, go check it out from the nice shiny links at the bottom there. Admire its immersive qualities and strong storyline. Now think what would happen if it was remade by an RPG fan on drugs....
---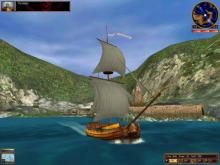 Sea Dogs 2000
"Yo-ho-ho and a bottle of bug spray!" You can't count on smooth sailing and fair winds when you play Sea Dogs but, despite the numerous bugs, the game is an addictive and enjoyable experience that brings new life to the open-seas genre started by Sid Meier's Pirates!. Not only does...
---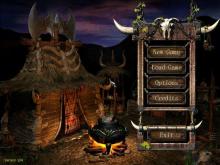 Seal of Evil 2004
It is up to you to save a small Chinese village from an advancing army in Seal of Evil. Choose from one of five heroes including witch, paladin, assassin, and wizard and then use spells based on five elements, over 80 types of weaponry, and unique skills to combat enemies....
---
---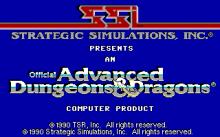 Secret of the Silver Blades 1990
The third entry in SSI's Advanced Dungeons & Dragons computer role-playing series continues the Forgotten Realms adventuring that began with Pool of Radiance. Transfer characters from the second game, Curse of the Azure Bonds, or create your own party of six heroes to conquer a new threat. Miners from the...
---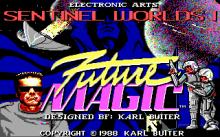 Sentinel Worlds 1988
This game is an epic adventure surrounding humanity in space. It has a combination of role-playing character building, team combat strategy, customizable spaceship combat, and adventure game exploration. Fly through space and explore the surfaces and bases of a few planets to unravel the mystery that's disturbing the known universe. Most...
---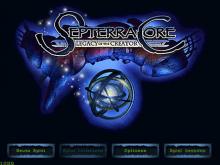 Septerra Core: Legacy of the Creator 1999
An in-depth story, great cinemas, eye-pleasing graphics, and strategic turn-based combat. If you were to ask me for Septerra Core in a nutshell, that would be it. The story in Septerra Core is deeply illustrated within the game, but unfortunately the instruction manual goes to no great pains to immerse you...
---