Role playing Games #13
Search a Classic Game: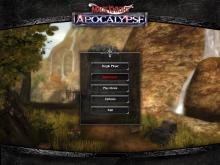 Mage Knight: Apocalypse 2006
In Mage Knight Apocalypse, players take the roles of magical, medieval heroes who fight monsters and complete quests for glory and profit. Based on the tabletop miniature war game from WizKids, Apocalypse offers five playable character types: Elf, Amazon, Dwarf, Vampire, and Sorcerer. Character skills improve with use, and can...
---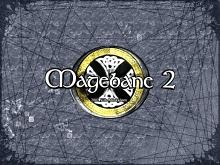 Magebane 2 2002
Magebane 2 is a great 3D single-player freeware RPG designed by Ville Mönkkönen, who also designed the excellent trio of freeware gems reviewed on this site - Wazzal, The Forge, and Bikez II. If the pedigree of these games is any indication, Magebane 2 should be a polished freeware gem...
---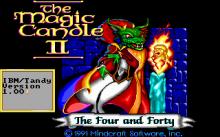 Magic Candle 2, The 1991
Part of the Magic Candle series, this is much like the first game in the series, only with an enhanced VGA engine. Choose your party of adventurers and roam the land to discover the secret of the Four and Forty. ...
---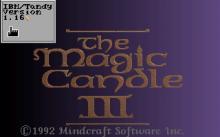 Magic Candle 3, The 1992
Another game in the Magic Candle series of top-down RPG's that bears more than a slight resemblance to the old Ultima games. The Magic Candle games feature several other innovations over the Ultima series of games, the best example being a more complex party management system which makes it possible...
---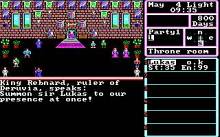 Magic Candle, The 1989
The Magic Candle takes place in the fantasy Land of Deruvia. A great evil is about to descend upon the population in the form of the demon Dreax who has been contained within a magic candle by the strength of forty-four mages' incantations. The mages have gone missing and Dreax's...
---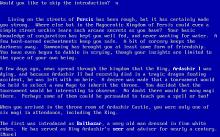 Magocracy 2004
An unusually MUD-like entry in the 2004 IF Compo (placing 18th), this game pits the player against an array of stronger opponents in an enclosed castle complex, all interacted with through a robust TADS text adventure interface. Since the emphasis is on survival, not storytelling, descriptions and character interactions are...
---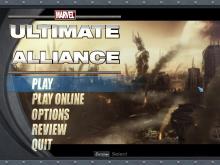 Marvel Ultimate Alliance 2006
Air out the tights, slip on the mask, don the cape, and prepare to flex some muscles in Marvel: Ultimate Alliance, an action role-playing game featuring the largest cast of costumed crusaders and mutant messiahs in a video game to date. Twenty Marvel superheroes have joined forces to combat the...
---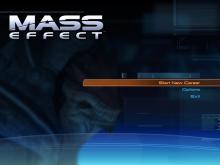 Mass Effect 2008
The heroism of one brave human being could have a massive effect on the entire galaxy, in this original sci-fi RPG from Bioware. Players take the customizable role of a celebrated starship captain, who is exploring the fringes of known space when the story begins. Mass Effect is set soon...
---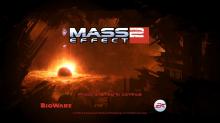 Mass Effect 2 2010
Mass Effect 2 is a role-playing game with an outer space, science fiction setting and action-oriented, third-person shooter play. The game is released as the second in a planned trilogy from BioWare, designed for Xbox 360 and Windows-based home computers. Players resume the role of Commander Shepard, the customizable protagonist...
---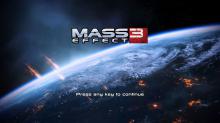 Mass Effect 3 2012
Bioware's original space-opera trilogy concludes with Mass Effect 3, in the signature RPG-shooter style of its predecessors. Players resume the role of series protagonist Commander Shepard, once again customizable in appearance and character development. Combat is made more challenging by smarter computer-controlled opponents that adjust their tactics in the middle...
---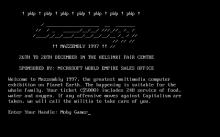 Mazzembly 1997 1996
A roguelike inspired by (and released at) the annual Assembly demoparties held in Helsinki's Hartwall Areena, in this "virtual demo party simulation" the player controls the DemuLamu, an at-sign wandering around the partyplace at the "Helsinkifairsentter". Here he encounters ELiTE dudes, whose eliteness he aspires to (and can achieve through...
---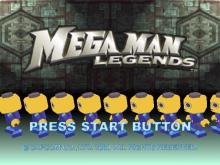 Mega Man Legends 1997
Mega Man Legends features 3D worlds full of robotic enemies and fearsome bosses for Mega Man to tackle. In his quest to find the Mother Lode, Mega Man must also help his friend Roll find her parents. The world has been covered by water, with only small patches of land...
---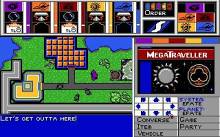 Megatraveller 1990
Based on the MegaTraveller table-top science-fiction game, your task in The Zhodani Conspiracy is to prevent war breaking out between the Zhodani Consulate and the Imperium - Zhodani officials have bribed some of their Imperium counterparts to try and bring about a war between the two sides. In this role-playing game...
---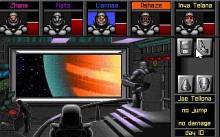 MegaTraveller 2: Quest for The Ancients 1991
The Ancients, an advanced civilization who apparently destroyed themselves in a fearful war 300,000 years ago, have left artifacts, ruins and tantalizing bits of their history scattered throughout the regions of the known galaxy known as the Spinward Marches. Any hint of the purposes behind the Ancients' ruins has lain...
---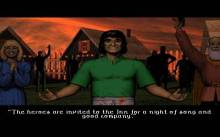 Menzoberranzan 1994
The initial disappointment of any experienced fan of the fantasy role-playing genre when playing Menzoberranzan will probably lie in the realization that there is nothing new here from previous titles of the Forgotten Realms series. You've seen this before in the guise of a different story, similar graphics and stereo-typed...
---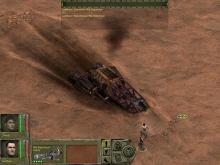 MetalHeart: Replicants Rampage 2005
Players engage in post-apocalyptic exploration and turn-based party combat in this single-player escapade from the makers of the Age of Sail series. Designed in the isometric RPG style of Fallout, Baldur's Gate, and similar "Infinity Engine"-styled classics, Metal Heart has players guiding a team of up to six adventurers through...
---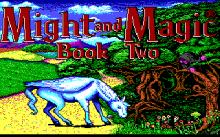 Might and Magic 2: Gates to Another World 1988
The Sequel to the successful Might and Magic I, it boasted better graphics, a larger world, but still pretty much the same game engine and presentation. Embark on a glorious journey then save the world of CRON and yourself. A balanced party is a necessity in this game. There are several...
---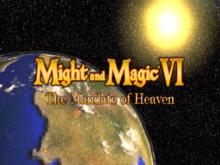 Might and Magic 6: The Mandate of Heaven 1998
For those who have experienced the delight of playing TSR's original Dungeons and Dragons fantasy role-playing game, Might and Magic VI comes closest to reproducing that kind of a gaming atmosphere on the PC. Whether the gamer is interested in building up his party to take advantage of better weaponry...
---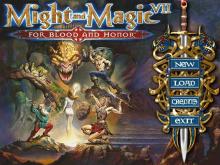 Might and Magic 7: For Blood and Honor 1999
As a fan, no, actually an addict, of the Might and Magic and Heroes of Might and Magic series for more years than I care to count, the release of Might and Magic VII: For Blood and Honor (MM7) so soon after the last installments of both series was definitely...
---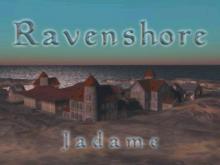 Might and Magic 8: Day of the Destroyer 2000
In New World Computing's Might and Magic VIII: Day of the Destroyer, you lead a party of up to five characters in a quest to rid the world of the havoc and mayhem caused by this cataclysmic event by finding the source of the devastation and closing the four gateways....
---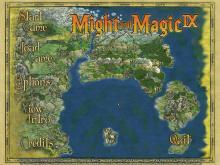 Might and Magic 9 2002
After Might & Magic IX loads, a hackneyed voice narrates a background story much like one heard a hundred times before. The kingdom of Erathia has had a long and storied history, seen the rise and fall of many empires, and suffered more than its share of troubles. And now...
---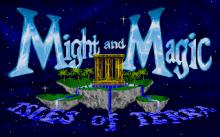 Might and Magic III: Isles of Terra 1991
The third installment of the roleplaying series, with a multi-faceted plot full of twists and turns. Ease of use was central to the gameplay and interface, and the plot included piles of new twists and turns. Lead a party of adventurers to rendezvous with the legendary wizard Corak. From dark moldy...
---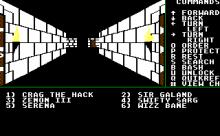 Might and Magic: Book One 1987
In Might and Magic, the player controls a party of adventurers in a medieval world called Varn. Before long the heroes realize that one of the four kings that rule the countries of Varn is in fact an impostor, a creature from outer space. Your task is to find the...
---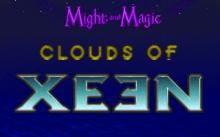 Might and Magic: Clouds of Xeen 1992
Fourth installment of New World Computing's best-selling RPG-Series Might and Magic. This time, you control a party of 6 heroes to save the world from the claws of evil Lord Xeen. The game uses nearly the same interface and graphics as Might and Magic III - Isles of Terra. Only small...
---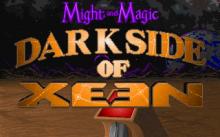 Might and Magic: Darkside of Xeen 1993
Might and Magic: Darkside of Xeen is the fifth installment of the Might and Magic series. This time, the player controls a party of 6 heroes to save the Darkside of Xeen. The game is the completion of the huge quest that begun in Might and Magic: Clouds of Xeen...
---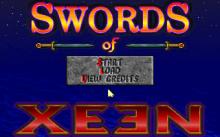 Might and Magic: Swords of Xeen 1995
The World of Xeen is in deep trouble again and it falls on your shoulders once more to come to the rescue. You command a party of six adventurers. You start with a default party but I suggest you drop them off at the nearest inn and create your own....
---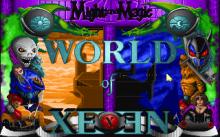 Might and Magic: World of Xeen 1994
Might and Magic: World of Xeen includes two complete titles in one box: Might and Magic V: Darkside of Xeen and "Land of Xeen" (previously released as Might and Magic IV: Clouds of Xeen). ...
---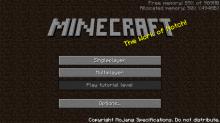 Minecraft 2010
Minecraft is an open-ended game in which players collect natural resources from the virtual world around them, and use these to construct buildings, objects, and devices of their own design. With a retro, 8-bit appearance, the procedurally generated, grid-based, 3D worlds of Minecraft are made from countless building blocks of...
---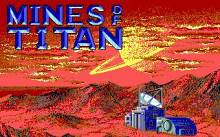 Mines of Titan 1989
You're a stranded space jockey in a rugged frontier settlement on Saturn's moon, Titan. Your one chance to get off this ice cube is to assemble a team and find... a lost city! This early Westwood title is a turn based RPG set on the surface of Mars. Your characters...
---
Mission: Mainframe 1987
Mission: Mainframe is an interesting shareware variation of the classic Wizard's Castle game, a mix of boardgame-like strategy and role-playing, but it greatly expands the original concept and sets it into a weird contemporary / sci-fi setting. The background story: Some time in the recent past, the main computer of...
---