Role playing Games #2
Search a Classic Game: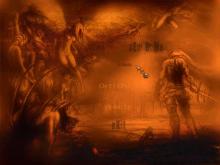 Archangel 2002
After surviving a devastating car crash, players awaken as a man named Michael Travinsky and find themselves in an ancient monastery. Referred to as The Chosen One, Michael is brought before the Lord of Light, who reveals to him an unlikely destiny: that of a righteous warrior who must stand...
---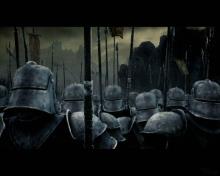 Armies of Exigo 2004
Gamers wage war on dual fronts in this RTS from first-time developer Black Hole Entertainment. Armies of Exigo offers nearly all the contemporary conventions of the RTS style -- a fantasy setting, three distinctly different factions, and online competition for as many as eight players -- but it also offers...
---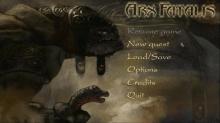 Arx Fatalis 2002
Developer Arkane Studios' first release, Arx Fatalis, is a first-person RPG featuring hand-to-hand combat, spell casting, and exploration in the tradition of such classics as Dungeon Master, The Elder Scrolls games, and the Lands of Lore series. Generate characters with variable attributes including armor class, resistance to magic and poison,...
---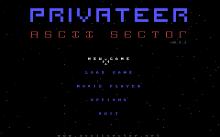 Ascii Sector 2007
Ascii Sector is a free-roaming, space-faring, sci-fi RPG game, focusing on combat and trading. As its early title suggest, it is a fan-made remake of Privateer, borrowing its setting (e.g. you'll face the Kilrathi), but presented in 2D graphics made of ASCII characters, roguelike style, albeit in real-time and with...
---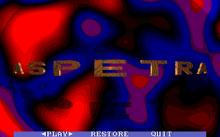 Aspetra 1996
Aspetra is mainly the work of Andy Wood, who wrote his first RPG, The Endless Night, in 1993, when he was fifteen. Some of the level and monster design was done by Andy's younger brother Peter. The game was originally shareware, when sales tapered off, they released it for free. ...
---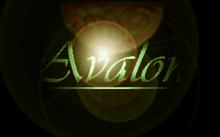 Avalon 1998
Avalon takes place in the future after the destruction of earth. A group of people known as the Avalon-cult flees to an distant planet called Avalon, which had an earth like climate. Unfortunately, one day their village was suddenly attacked by hundreds of strange creatures. The leader of the colonists,...
---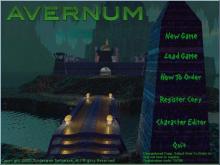 Avernum 2000
What exactly is Avernum? You've probably never even heard of this company or what they've produced in the past. Well, they've won various shareware awards and received critical acclaim as one of the best shareware developers out there. It's not surprising with titles such as Exile, Blades of Exile, and...
---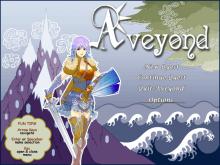 Aveyond 2006
Unlike most casual games that offer a quick fix during coffee breaks, Aveyond is an incredibly deep and lengthy role-playing game (RPG) inspired by classic 2-D adventures, such as the original Zelda and Final Fantasy games. Despite its intimidating 50-hour quest, Aveyond is easy to dive into - even for those...
---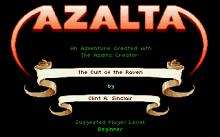 Azalta 1996
Azalta is a decent freeware RPG game with full color graphics, music and sound effects. According to the official blurb, "... it has huge worlds with hundreds of creatures, people, and items to discover, and large cities and deadly dungeons toexplore. Your characters can travel back and forth between an...
---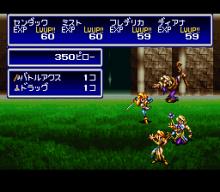 Bahamut Lagoon 1996
Square's last, and visually most impressive, offering to the Super Nintendo genre of role-playing games was a little known title called Bahamut Lagoon. Unfortunately, this often-touching, always gorgeously presented game was never made available in America. One either had to play it in Japanese or find a translation patch online,...
---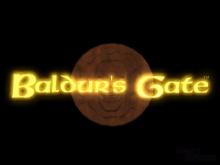 Baldur's Gate 1998
Baldur's Gate is easily the best computer game translation of the Advanced Dungeons & Dragons universe at the time of release (1998). BioWare uses AD&D 2nd edition rules, considered the most popular among players of the paper-and-pen games. Character creation is the first and most important step in Baldur's Gate. In...
---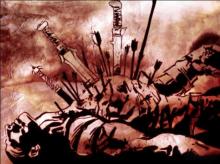 Baldur's Gate 2: Shadows of Amn 2000
Even though the original was a commercial and critical success, Baldur's Gate II: Shadows of Amn improves on some shortcomings and enhances gameplay. This follow-up to Baldur's Gate is artfully designed with graphics, storyline, voices, features, variety and action leagues above its predecessor. The interface is the same as the original...
---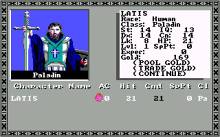 Bard's Tale 1 1987
This game is the first in the Bard's Tale series, one of the great classics of early role-playing games. The town of Skara Brae is a place you will not forget after a trip through the world of The Bard's Tale: Tales of the Unknown. The world is large, encompassing...
---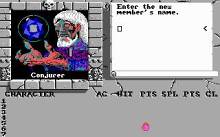 Bard's Tale 2: The Destiny Knight 1988
The Bard's Tale II: The Destiny Knight is a true classic, and for a good reason. This game incorporates everything that early role-playing games were all about. The world is of immense size compared to The Bard's Tale. There are six towns to be explored, instead of just one. In...
---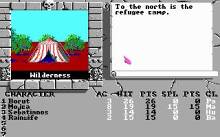 Bard's Tale 3: Thief of Fate 1990
The Bard's Tale III: The Thief of Fate is the final game in this first person, turn-based RPG trilogy of magic and monsters. The god Tarjan, thwarted in the first two episodes of the tale, revengefully reduces Skara Brae to ruins. You must now track him through seven dimensions to...
---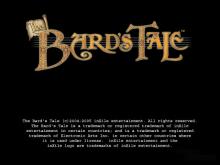 Bard's Tale, The 2005
Forget chivalry. Never mind saving the world. Just say "no" to noblesse oblige. Players enter 2005's The Bard's Tale with refreshingly simple motivations that the often underrepresented everyman adventurer can really relate to -- "coins and cleavage." In the role of the opportunistic, smart-mouthed, somewhat pompously disaffected Bard himself,...
---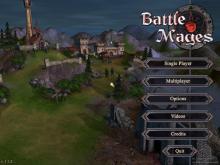 Battle Mages 2003

---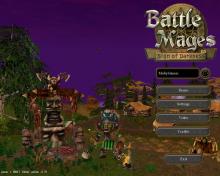 Battle Mages: Sign of Darkness 2005

---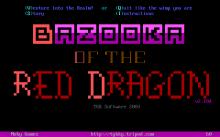 Bazooka of the Red Dragon 1997
A fond, if somewhat limited, adaptation of fellow BBS door and namesake Legend of the Red Dragon, BORD ramps up the silliness still further while offering much of the same gameplay -- single-key menu-driven fantasy adventure and combat for RPG stat building toward an ultimate showdown supplanting the sinister Red...
---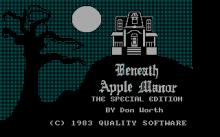 Beneath Apple Manor 1983
An early graphical rogue-like dungeon crawl. Slay some monsters, build up some experience, explore deeper levels. The goal is to find the Golden Apple, buried somewhere deep in the basement beneath the manor. This game can be configured for either graphics or text, 10 different skill levels, and configurable room layouts. Each...
---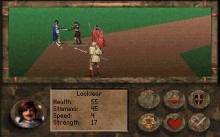 Betrayal At Krondor 1993
Inspired by Raymond E. Feist's successful Riftwar saga, Betrayal at Krondor features an original story that takes place in the land of Midkemia. The game is an interactive fantasy played in nine chapter segments with specific goals in each, which when attained, move the story along. Play within levels is...
---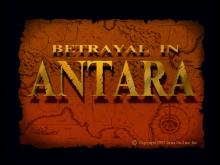 Betrayal in Antara 1997
Betrayal in Antara has a fully developed storyline designed to involve the player at the detailed human level and focuses on the trials and tribulations of the main character in such a manner that a certain suspension of disbelief is possible. This is adventuring at the gut level and, for...
---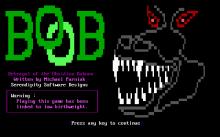 Betrayal of the Obsidian Baboon 1996
Another spin-off from the silly fantasy adventure premise of Legend of the Red Dragon (following the prevalent Noun of the Adjective Noun naming scheme), this BBS door injects an extra dose of filthy whimsy while yielding vastly expanded gameplay options and side-shows more in the vein of Usurper. Though the fundamental...
---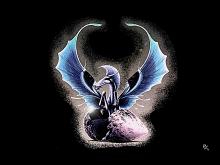 Between Earth And The End Of Time 1996
Traveler, are you ready for a fantastic voyage? Are you ready to journey with me to Worlds that defy explanation? For many years, Rodney Matthews has taken travelers, just like you, on an incredible voyage of imagination. To Worlds filled with aliens, creatures and moons that never set. Across skies lit...
---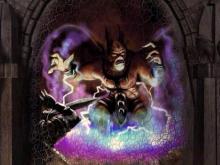 Beyond Divinity 2004
Fans of Larian Studio's "divine" 2002 RPG go Beyond Divinity in this sequel. Originally developed under the title "Riftrunner," this adventure takes place in a new game universe and follows a new storyline. The player takes the role of a hero who has been "soul-forged" to a Death Knight, doomed...
---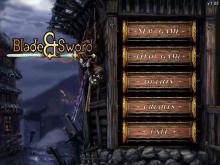 Blade & Sword 2003
A conventionally styled, isometric-view action-RPG, Blade & Sword returns players to an ancient China for hack-and-slash mythological adventure in the vein of Nox, Throne of Darkness, and the classic Diablo. Players choose one of three archetypical characters -- the agile assassin, the brawny warrior, or the well-rounded long-swordsman -- and...
---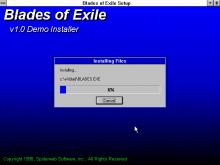 Blades of Exile 1997
This is the final game in the Exile series. This is not a continuation of the plot of the series however- it is a program that allows you to make your own Exile games- although it includes three premade scenarios. ...
---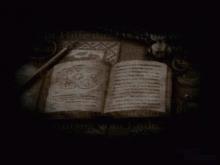 Blaze & Blade: Eternal Quest 1999
Blaze & Blade: Eternal Quest begins as a sub-standard RPG or action/adventure storyline, but improves by letting you design your own characters. You soon realize, however, that there are only so many characters to choose and once you create yours, you're pretty much stuck with them for the entire game....
---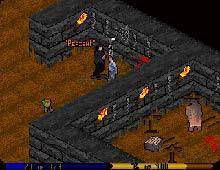 Blind Justice 1995
Blind Justice is a post-modern fantasy role-playing game. You are a shapeshifter - a genetic experiment which has managed to escape an "induced artificial selection" test. During the game, you unveil the religious system which underlies your ability to shapeshift. With each new form, your soul reverts back into a...
---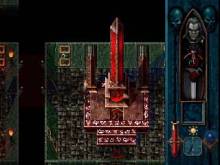 Blood Omen: Legacy of Kain 1997
Crystal Dynamics's Blood Omen: Legacy of Kain is a superb action/role-playing adventure. Originally released for the PlayStation, it's got all the classic elements that make for a good adventure and is, essentially, the same game as its console counterpart. In Blood Omen, you play Kain, a bloodthirsty vampire resurrected to serve...
---