Role playing Games #2
Search a Classic Game: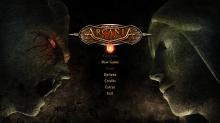 ArcaniA: Fall of Setarrif 2011
Arcania: Fall of Setarrif is the first expansion to Spellbound Entertainment's Oblivion-like action RPG Arcania: Gothic 4. Controlling the same character used in the original game, players head to the coastal town of Setarrif to deal with the very same demon that inhabited King Rhobar III in Gothic 4. The...
---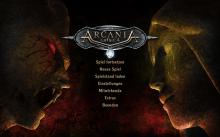 ArcaniA: Gothic 4 2010
The saga of Myrtania continues in Arcania: Gothic 4, an action-heavy RPG in the vein of Oblivion, where a traditional fantasy setting provides the backdrop as players explore a world torn apart by civil war and constant battles against orcs. King Rhobar III managed to peacefully reunite most of the...
---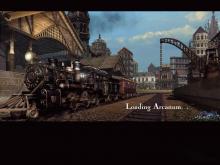 Arcanum: Of Steamworks and Magick Obscura 2001
Most RPG genres, such as fantasy and futuristic science fiction, are cloyed with clichéd storylines and boring action. Of the remaining few, the most underused is arguably the "steam-punk" style, an 1800's world fashioned after the industrialized British era where fantastic and complicated technology is powered by steam. Arcanum: Of...
---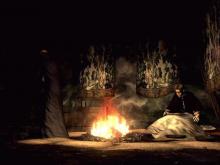 Arcatera: The Dark Brotherhood 2000
Arcatera: The Dark Brotherhood is a role-playing game with familiar character archetypes in a traditional fantasy setting. As an RPG, the focus in Arcatera is to provide players with as much freedom as possible, allowing the story to progress according to the player's decisions. Any character, be she a murderous...
---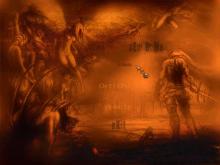 Archangel 2002
After surviving a devastating car crash, players awaken as a man named Michael Travinsky and find themselves in an ancient monastery. Referred to as The Chosen One, Michael is brought before the Lord of Light, who reveals to him an unlikely destiny: that of a righteous warrior who must stand...
---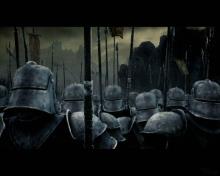 Armies of Exigo 2004
Gamers wage war on dual fronts in this RTS from first-time developer Black Hole Entertainment. Armies of Exigo offers nearly all the contemporary conventions of the RTS style -- a fantasy setting, three distinctly different factions, and online competition for as many as eight players -- but it also offers...
---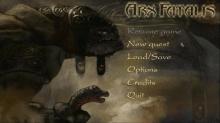 Arx Fatalis 2002
Developer Arkane Studios' first release, Arx Fatalis, is a first-person RPG featuring hand-to-hand combat, spell casting, and exploration in the tradition of such classics as Dungeon Master, The Elder Scrolls games, and the Lands of Lore series. Generate characters with variable attributes including armor class, resistance to magic and poison,...
---
---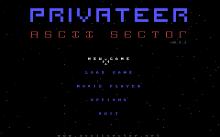 Ascii Sector 2007
Ascii Sector is a free-roaming, space-faring, sci-fi RPG game, focusing on combat and trading. As its early title suggest, it is a fan-made remake of Privateer, borrowing its setting (e.g. you'll face the Kilrathi), but presented in 2D graphics made of ASCII characters, roguelike style, albeit in real-time and with...
---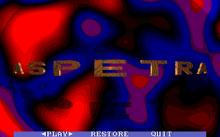 Aspetra 1996
Aspetra is mainly the work of Andy Wood, who wrote his first RPG, The Endless Night, in 1993, when he was fifteen. Some of the level and monster design was done by Andy's younger brother Peter. The game was originally shareware, when sales tapered off, they released it for free. ...
---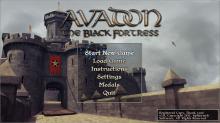 Avadon: The Black Fortress 2011

---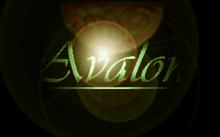 Avalon 1998
Avalon takes place in the future after the destruction of earth. A group of people known as the Avalon-cult flees to an distant planet called Avalon, which had an earth like climate. Unfortunately, one day their village was suddenly attacked by hundreds of strange creatures. The leader of the colonists,...
---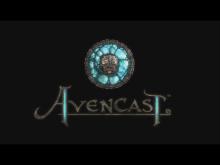 Avencast: Rise of the Mage 2007
Avencast: Rise of the Mage is an action-heavy RPG in the Diablo mold that combines traditional swords-and-sorcery themes with mild adventure puzzles and classic beat-em-up combat. Players take control of a young mage apprentice who returns from his off-campus final exam to discover the Academy of Avencast being attacked by...
---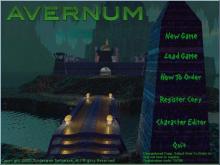 Avernum 2000
What exactly is Avernum? You've probably never even heard of this company or what they've produced in the past. Well, they've won various shareware awards and received critical acclaim as one of the best shareware developers out there. It's not surprising with titles such as Exile, Blades of Exile, and...
---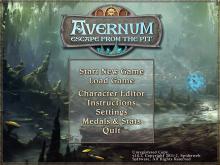 Avernum: Escape From the Pit 2012

---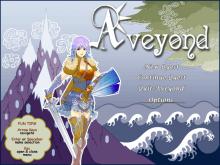 Aveyond 2006
Unlike most casual games that offer a quick fix during coffee breaks, Aveyond is an incredibly deep and lengthy role-playing game (RPG) inspired by classic 2-D adventures, such as the original Zelda and Final Fantasy games. Despite its intimidating 50-hour quest, Aveyond is easy to dive into - even for those...
---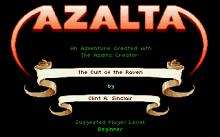 Azalta 1996
Azalta is a decent freeware RPG game with full color graphics, music and sound effects. According to the official blurb, "... it has huge worlds with hundreds of creatures, people, and items to discover, and large cities and deadly dungeons toexplore. Your characters can travel back and forth between an...
---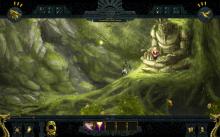 Aztaka 2009

---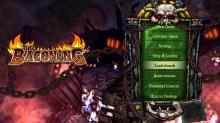 Baconing, The 2011
The dim, thong-wearing knight DeathSpank returns as gamers enter the Fires of Bacon to destroy five magical undergarments and defeat the evil doppelganger AntiSpank in The Baconing. Players once again explore a variety of unique locations, from The Forbidden Zone to Rainbow's End, taking on more than 100 quests, solving...
---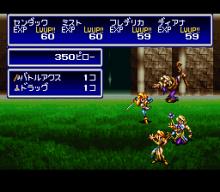 Bahamut Lagoon 1996
Square's last, and visually most impressive, offering to the Super Nintendo genre of role-playing games was a little known title called Bahamut Lagoon. Unfortunately, this often-touching, always gorgeously presented game was never made available in America. One either had to play it in Japanese or find a translation patch online,...
---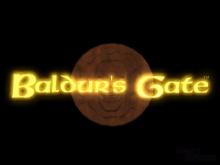 Baldur's Gate 1998
Baldur's Gate is easily the best computer game translation of the Advanced Dungeons & Dragons universe at the time of release (1998). BioWare uses AD&D 2nd edition rules, considered the most popular among players of the paper-and-pen games. Character creation is the first and most important step in Baldur's Gate. In...
---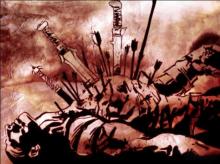 Baldur's Gate 2: Shadows of Amn 2000
Even though the original was a commercial and critical success, Baldur's Gate II: Shadows of Amn improves on some shortcomings and enhances gameplay. This follow-up to Baldur's Gate is artfully designed with graphics, storyline, voices, features, variety and action leagues above its predecessor. The interface is the same as the original...
---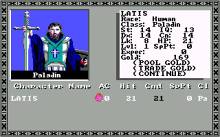 Bard's Tale 1 1987
This game is the first in the Bard's Tale series, one of the great classics of early role-playing games. The town of Skara Brae is a place you will not forget after a trip through the world of The Bard's Tale: Tales of the Unknown. The world is large, encompassing...
---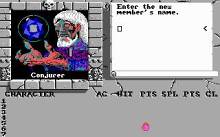 Bard's Tale 2: The Destiny Knight 1988
The Bard's Tale II: The Destiny Knight is a true classic, and for a good reason. This game incorporates everything that early role-playing games were all about. The world is of immense size compared to The Bard's Tale. There are six towns to be explored, instead of just one. In...
---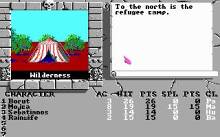 Bard's Tale 3: Thief of Fate 1990
The Bard's Tale III: The Thief of Fate is the final game in this first person, turn-based RPG trilogy of magic and monsters. The god Tarjan, thwarted in the first two episodes of the tale, revengefully reduces Skara Brae to ruins. You must now track him through seven dimensions to...
---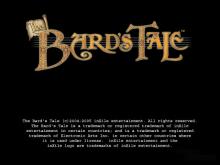 Bard's Tale, The 2005
Forget chivalry. Never mind saving the world. Just say "no" to noblesse oblige. Players enter 2005's The Bard's Tale with refreshingly simple motivations that the often underrepresented everyman adventurer can really relate to -- "coins and cleavage." In the role of the opportunistic, smart-mouthed, somewhat pompously disaffected Bard himself,...
---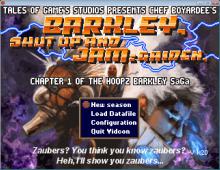 Barkley, Shut Up and Jam: Gaiden - Chapter 1 of the Hoopz Barkley SaGa 2008

---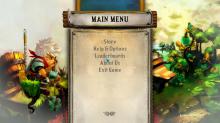 Bastion 2011
A unique running commentary provides play-by-play descriptions and gradually reveals background information as gamers engage in classic hack-and-slash, RPG action and Dark Cloud-style world-building in Bastion. In the role of a young boy who miraculously survived a world-shattering cataclysm, gamers set out to build a new home for his family...
---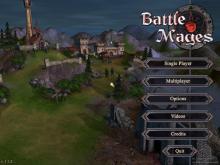 Battle Mages 2003

---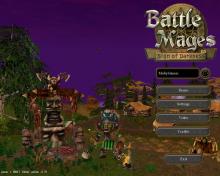 Battle Mages: Sign of Darkness 2005

---