Role playing Games #12
Search a Classic Game: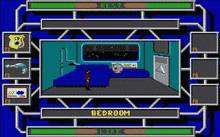 Omnicron Conspiracy 1989
As a Star Police Captain, your job is to maintain peace in the Universe. Bust up an intergalactic drug ring in an odyssey involving pyramids, giant artichokes, a big conspiracy, and the Universe. ...
---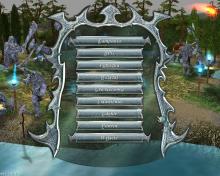 Once Upon a Knight 2003
Released in Europe under the title KnightShift, Once Upon a Knight is divided into two modes -- a real-time strategy mode and a role-playing mode. It tells the story of a noble and honorable prince who was sent to another dimension by an evil spell. Now, years later, the prince...
---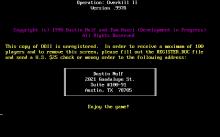 Operation: Overkill II 1990
The Earth's water supply tainted through generations of heavy industrial contamination, the remaining quantities of unspoiled drinking water were converted into stable water crystal form. Planetary defenses weakened in this time of environmental catastrophe, we mounted a valiant but ineffective defense against the water-crystal-seeking extraterrestrial Hydrites, led by their brutal...
---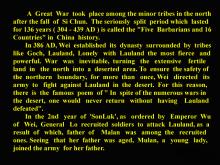 Original Mulan, The 1998
The Original Mulan takes the famous Chinese poem "Ballad of Mulan" as a background for this freely imagined story. The game depicts some of her adventures in the army. She starts out with Commander Lo and finds more fellow combatant in the course of the game. The gameplay itself consists of...
---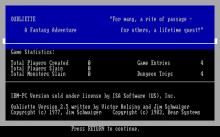 Oubliette 1983
Oubliette is one of the earliest party-based role-playing games. It is an open-ended hack-and-slash through a multilevel dungeon with a party of 1-6 characters, chosen from possible classes including Fighters, Priests and Thieves. They will gain experience, jewelry and armor as the adventure progresses, but they will also age and...
---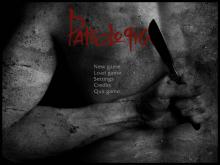 Pathologic 2005
Pathologic is a Russian game from 2005, looking like it's from 2000 at the best. But I love how it looks. The FPS controls are awkward, the side-step idiotically slow... like, er, stepping sideways is. Traipsing around the medium-sized city is slow and frequently dull. But there's a reason for...
---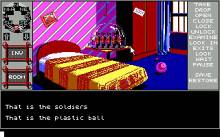 Personal Nightmare 1989
A horror adventure from Horrosoft. Your father is the pastor of your village. A strange letter from him made you decide to return to your village, only to find out your father is no where to be found, and everyone is being hostile and strange. After a while you will...
---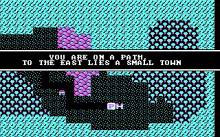 Phantasie 1987
Released in 1985, Phantasie is a multi-character role-playing game that expands on the concepts developed in Wizardry: Proving Grounds of the Mad Overlord and Ultima. Offering more combat options than its predecessors, what the game sacrifices in graphics it somewhat gains back in more diverse gameplay. Selecting from various races...
---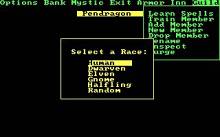 Phantasie 3 1988
The final chapter in the Phantasie role-playing series finds the scheming Nikademus in a plot to conquer the world. Assemble a band of six adventurers to travel the continent of Scandor and slay an assortment of the dark lord's evil followers. Your ultimate goal is to confront and defeat Nikademus...
---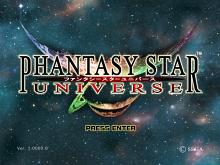 Phantasy Star Universe 2006
Players who journey through the Phantasy Star Universe, can find action as a single gamer in either an offline "Story" mode, as an individual adventurer online, or within a group by connecting to the Internet. Offline, gamers take the role of 17 year-old Ethan Waber, a young cadet in a human...
---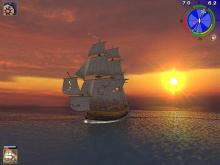 Pirates of the Caribbean 2003
Blending role-playing elements with the strategy of ship-to-ship combat, Pirates of the Caribbean offers players a chance to set sail on the high seas as a treasure-hunting pirate. The player's career is not locked into one path, however. Players can work for a European power to lead a squadron, or...
---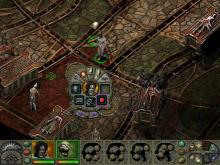 Planescape: Torment 1999
Planescape: Torment is an RPG on a grand scale. It's a game that seems to get most everything right that an RPG can do. Colorful characters, an intriguing universe, plenty to do outside of the story-based quests and good old-fashioned stat building. All wrapped in a package that's pretty to...
---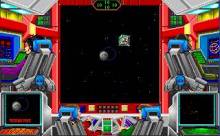 Planet's Edge 1991
Planet's Edge is a game from the creators of Might and Magic, featuring resource collection, space combat, and RPG aspects as your team explores different planets. Space-combat is real-time, while ground-combat is turn-based. Your group travels the local region of space, interacting with various alien races and gathering equipment. The story...
---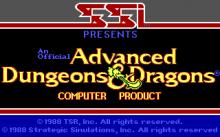 Pool of Radiance 1988
Perhaps the most popular and prolifically ported of early attempts to translate the communal Dungeons & Dragons role-playing experience to a single-player computer game, Pool of Radiance is true to both the story-telling spirit and statistical structure of the original pen-and-paper RPG, with emphasis on tense exploration and turn-based fantasy...
---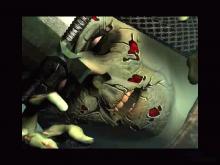 Pool of Radiance: Ruins of Myth Drannor 2001
As a conventional isometric dungeon crawl, Pool of Radiance: Ruins of Myth Drannor is not a terrible game. But as a computer translation of role-playing's most important and familiar system, which also brazenly claims the heritage of the original "Gold Box" Pool of Radiance, this release fails soundly. While Ruins...
---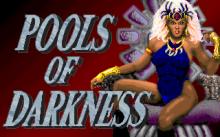 Pools of Darkness 1991
Advanced Dungeons & Dragons: Pools of Darkness is the fourth and last chapter of SSI's first AD&D Gold Box RPG series. The epic storyline that began with Pool of Radiance, and continued in Curse of the Azure Bonds and Secret of the Silver Blades, ends here. From humble origins, characters...
---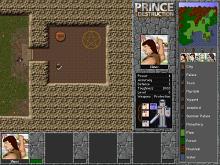 Prince of Destruction 1995
Prince of Destruction (PoD) is a Windows based, overhead role-playing game that takes place in the land of Nestaria. The character has been summoned by a great wizard to overthrow the evil ruler and free the kingdom from tyranny. OK, so the plot does not exactly ooze with originality. So...
---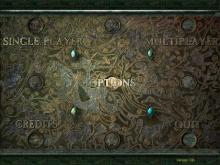 Prince of Qin 2002
Created by Beijing-based Object Software, Prince of Qin is an action RPG set in feudal China around 210 BC. As Prince Fu Su, players find themselves involved in a conspiracy meant to deprive the prince of his birthright, namely, Emperor of Qin. History records that after the death of Emperor...
---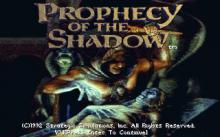 Prophecy of The Shadow 1992
Prophecy of the Shadow is a fantasy role playing game from SSI, published in the post AD&D era of the company. A long foretold prophecy is about to be fulfilled. The Shadow Lords are on the verge of entering our world. The player has to find a way to break...
---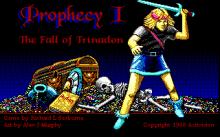 Prophecy: The Fall of Trinadon 1989
Prophecy is a role-playing game, where your character has just left the peaceful town of CrissCross to defeat the evil Krellane and his powerful Empire. The residents of the town have survived for years by hiding from the empire but rumors have surfaced that the soldiers of the empire are...
---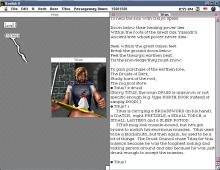 Quarterstaff: Tomb of Setmoth 1988
The "holy grail" of Infocom affionados, Quarterstaff: The Tomb of Setmoth is notorious for being the only Infocom game that was never made for the PC. It was instead released only on the Macintosh, which makes it extra hard to find anywhere (until now, that is). In the words of...
---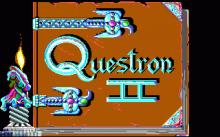 Questron 2 1988
As the second title in the Questron series, this game follows the same basic formula as the original. You start out as a lowly peasant with only a few gold coins in your pocket and a bad attitude to defend yourself. By stumbling around the countryside and fighting hordes of...
---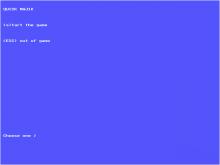 Quik Majik Adventure 1991
Ostensibly the shareware version of a more robust, non-quick Majik Adventure, as with their later Dragon Hunt this is a bit of a graphical roguelike, placing a fantasy adventurer smack in the middle of level 75 of a series of random and devious dungeons, filled to the gills with treasures...
---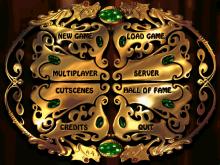 Rage of Mages 1998
While we are busily anticipating such RPG heavies as Fallout 2, Return to Krondor, and Baldur's Gate, it's easy enough to overlook a Russian import called Allods, by Nival Entertainment. Fortunately, Monolith Productions has brought this RPG to our attention under the name Rage of Mages. Rage of Mages takes place...
---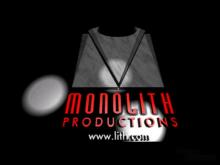 Rage of Mages 2: Necromancer 1999
Rage of Mages II: Necromancer is a role-playing game that is short on fun and long on difficulty. Graphically, Rage of Mages II is pedestrian. Movements are not realistic, and the graphics during adventure scenes are quite small. The only interesting aspect of the presentation is the way enemies rot...
---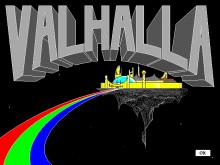 Ragnarok (a.k.a. Valhalla) 1993
Valhalla is a medieval fantasy based game with Viking/Norse (Scandinavian) mythology as its main theme, reflected by various events and creatures within the game in accord with the mentioned mythology. It is the year 999 A.D. You are a young Viking and like many other Viking's of your age, are worried...
---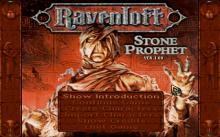 Ravenloft: Stone Prophet 1995
Ravenloft: Stone Prophet is very similar to it's predecessor, Ravenloft: Strahd's Possession, in almost every way except for a few enhancements and the storyline. This is the second computer role-playing game released revolving around the world of Ravenloft and the last to use this particular DreamForge first-person engine. Although the...
---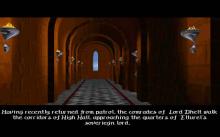 Ravenloft: Strahd's Possession 1994
In Ravenloft: Strahd's Possession, you begin the adventure with two people in your party and through careful selection you can expand to four during the game. The additional two are replaceable which adds a nice strategic aspect as you can't always be sure of the intentions of these non-player character...
---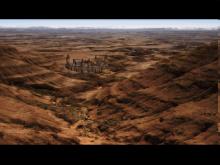 Realms of Arkania 3: Shadows over Riva 1997
The third chapter in Sirtech's Realms of Arkania series, based on the German pen-and-paper role-playing game Das Schwartze Auge, is a reminder of just how captivating an RPG can be. Though it packs its fair share of flaws and shortcomings, Shadows over Riva offers a long, challenging, compelling quest and...
---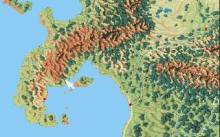 Realms of Arkania: Blade of Destiny 1994
Welcome to the world of Arkania from the same company responsible for the Ultima titles, Sir-tech Software, Inc.. You and a party of adventurers have the fate of the kingdom squarely on your collective shoulders in this role-playing excursion into a fantasy-based realm filled with a powerful army of Orcs...
---