Role playing Games #12
Search a Classic Game: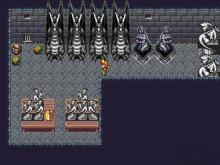 Laxius Power 2 2003
A great sequel to one of the best freeware console-style RPGs, Laxius Power II is even larger and more polished than Laxius Power, the prequel which was already an epic-sized RPG. Everything that was great about the first game has been improved and magnified in this one: a bigger gameworld,...
---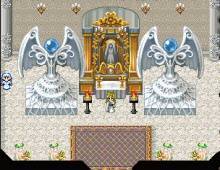 Laxius Power 3 2004
The third and best in the epic trilogy, Laxius Power III is one of the best freeware console-style RPGs made with RPG Maker 2000 program. Over one and a half years in the making, Laxius Power III offers a vast and very detailed gameworld that span over 1,100 maps, 150...
---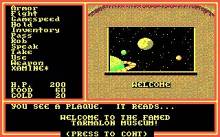 Legacy of The Ancients 1989
You are a simple shepherd in the world of Tarmalon who one day discovers a panic-driven dying man by the roadside who carries a strange leather bound scroll and a golden bracelet. This begins the adventure in the race against time to destroy the evil scroll and those who wish...
---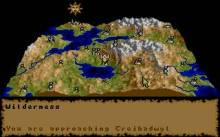 Legend (a.k.a. Four Crystals of Trazere) 1992
For a game released in 1992, The Four Crystals of Trazere contained a couple of innovative role-playing aspects that gave it a somewhat unique look at the time. Neither makes it a great game but at a time when RPG's were starting to dot the computer landscape in earnest, the...
---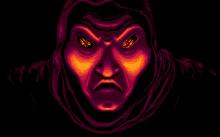 Legend of Djel 1989
Point-and-Click adventure (without mouse support on the DOS version). You play the role of a gnome named Djel. You have three basic missions: Find the daughter of Azeulisses, brew a magic potion for Theros and try to obtain a certain amount of Gold for the starving members of Kal's tribe....
---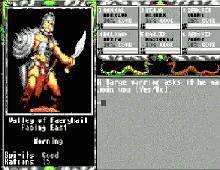 Legend of Faerghail 1990
Legend of Faerghail is role-playing game with an interface similar to that of the Bardīs Tale Series or Dragon Wars, although it is a little more complex. You can create a party of six members and then try to stop a crusade of slaughter of the elvish race, that has been...
---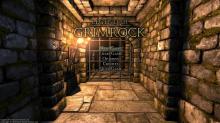 Legend of Grimrock 2012

---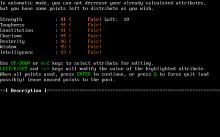 Legend of Saladir, The 1999
"The Legend of Saladir is a roguelike role playing game. The game is set in a fantasy world called Salmorria. You have been given the shoes of an burly adventurer seeking for glorious quests and big amounts gold." Saladir (as it was called in short) by Erno Tuomainen was a very...
---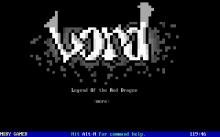 Legend of the Red Dragon 1992
SysOp Seth Able Robinson puts his money where his mouth is and cobbles together a BBS door game for his Amiga board after finding a dearth of other similar offerings for his platform. The framework is textbook RPG -- choose your class, fight monsters to loot money to upgrade equipment...
---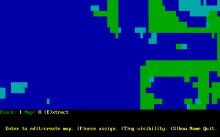 Legend of the Red Dragon II: New World 1992
As a follow-up to Legend of the Red Dragon, a game that burst at its seams with derivative borrowing, no one was expecting such a radical departure in approach and style as they got in New World -- something akin to an unwholesome marriage of Ultima, ZZT and Habitat, a...
---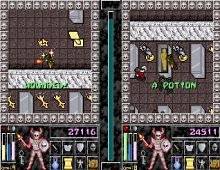 Legend of the Silver Talisman 1996
Legend of the Silver Talisman is a fun action/RPG hybrid from Inter-Active Arts. The game is similar to coin-op classic Gauntlet, except with many more weapons, monsters, and levels. Your ultimate goal - the objective of the third episode - is to get the legendary Silver Talisman back from the...
---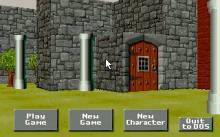 Legend of Valour 1992
If you're put off by negativity, consider yourself warned. What you are about to see (or read) is not a pretty sight. It would be nice to say that Legends of Valour is the type of game from which legends are born; unfortunately that is not the case. Although slick...
---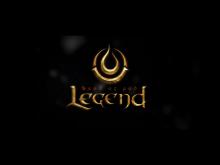 Legend: Hand of God 2007
An RPG set in a classic fantasy world full of goblins, orcs, ogres, and trolls, Legend: Hand of God places an emphasis on heavy combat and action. Players begin as a young apprentice, who, upon returning from a rite of passage, discovers that all of his brethren have been massacred....
---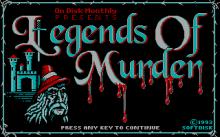 Legends of Murder 1989
Legends of Murder is a fantasy/role-playing/murder mystery game. In Volume 1 of the series you, Inspector, have been summoned to a small castle near the harbor city of Erdwyn to investigate the murder of the King. Hired by the advisor of the deceased King, an elf named Ash, you set...
---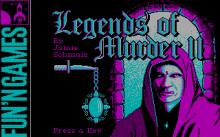 Legends of Murder, Volume II: Grey Haven (1991) 1989
Legends of Murder is a fantasy/role-playing/murder mystery game. In Volume 1 of the series you, Inspector, have been summoned to a small castle near the harbor city of Erdwyn to investigate the murder of the King. Hired by the advisor of the deceased King, an elf named Ash, you set...
---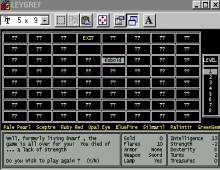 Leygref's Castle 1986
Leygref's Castle is a DOS remake of the classic BASIC game Wizard's Castle. The gameplay is very similar to the original: Explore a castle (represented as an 8x8x8 cube), kill the monsters and grab the treasures to find a powerful item. You do this in a turn-based manner by entering short...
---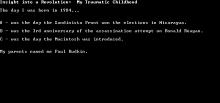 Liberal Crime Squad 2004
Liberal Crime Squad is a fun little tongue-in-cheek "lite" Roguelike RPG game inspired by Oubliette, a 1983 Roguelike. You may not like the game very much if your political orientation is anything like the 'conservative' label, though. The game's premise explains why: "welcome to Liberal Crime Squad! The Conservatives have...
---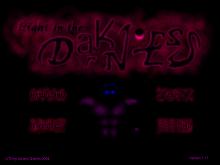 Light in The Darkness 2004
Light in the Darkness is a fun action/RPG hybrid coded in Game Maker. The favorable review by tapeworm (maker of Seiklus) at Gamemakergames.com does a good job of explaining why both RPG and action genre fans should take a look at this game: "Light in the Darkness is an action...
---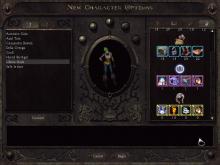 Lionheart: Legacy of the Crusader 2003
Lionheart presents a Europe where a breach in the space-time continuum has prolonged the Dark Ages and kept most areas under the sway of the Inquisition. The space-time breach, called the Disjunction, allowed magical energies and powerful daemons to enter Earth during the Third Crusade. Lionheart players will create and develop...
---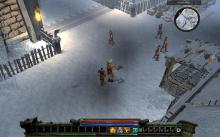 Loki: Heroes of Mythology 2007
Based on the folklore of four cultures, Loki: Heroes of Mythology is the story of Seth, the Egyptian god of chaos and his desire to destroy all mythology. To stop him from realizing his vision, gamers must take the role of a Norse warrior, Greek fighter, Aztec shaman, or Egyptian...
---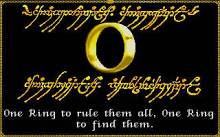 Lord of the Rings 1: Fellowship of the Ring 1990
This is a fantasy role playing game based on the "Lord of the Rings" trilogy by J.R.R. Tolkien. This game covers the first novel in the trilogy. Although the game follows the book, it also adds plenty of its own elements. Your quest is to carry the one ring to...
---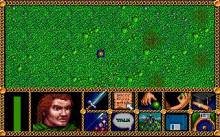 Lord of The Rings 2: Two Towers 1992
A roleplaying game following the second book in Tolkien's Lord of the Rings Trilogy. Controlling multiple characters from the book, players struggle to reach the Two Towers on the ultimate quest to destroy the One Ring. ...
---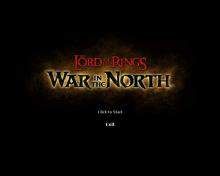 Lord of the Rings, The: War in the North 2011
The Lord of the Rings: War in the North, the first game based on the Tolkien license from Warner Bros. Interactive Entertainment, is an action role-playing title from a developer who specialized in this type of game on PlayStation 2 with Champions of Norrath, Baldur's Gate: Dark Alliance, and Justice...
---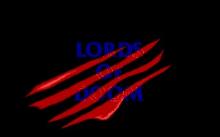 Lords of Doom 1990
In the desert town Vertic, werewolves, vampires, mummies and zombies appear suddenly, feasting on the population until only a ghost town of undead is left. Two ordinary citizens team up with two professional monster hunters to cleanse the town of evil. Sharon, Charlie, Susan Leicester and Abraham Van Halen must...
---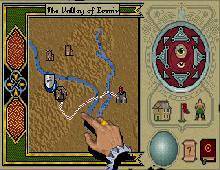 Lords of Midnight 3: The Citadel 1995
The Lords of Midnight brings to life this epic land, as Doomdark's forces aim to wrest control of its 4000 screens. Your initial party of the task contains four fighters - Luxor the Moonprince, Morkin (his son), Corleth the Fey and Rothron the Wise, each of whom has their own...
---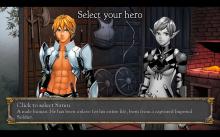 Loren: The Amazon Princess 2012

---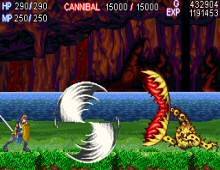 Lost Valley 2003
Lost Valley is an excellent freeware action-oriented RPG that offers over 25 hours of gameplay, a lot of neat weapons and magic items, and smooth animations. Similar to Zelda, you will roam a huge gameworld, battling a lot of monsters and collecting goodies that dot the landscape. The (mostly nonexistent,...
---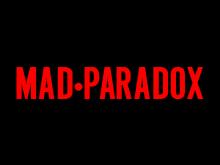 Mad Paradox 1994
"Mad Paradox" is a console-style role-playing game. A man named Gorgus has killed your father, and you have to find the villain and to avenge your father's death. Moving around your hero through towns and dungeons in top-down view, you must fight (in turn-based combat style) many monsters, gather experience...
---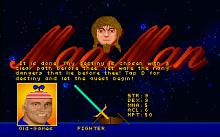 Madman 1995
Dr. Dungeon seems to have been (or still is?) a prolific creator of classic-style RPG games. In his own words, his games are intended to "retain the classic flavor of games like Ultima 7, Fallout and Baldur's Gate." So if you like those games, you may like this. Madman is...
---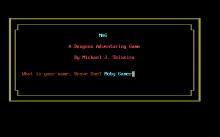 MAG (a.k.a. Mike's Adventure Game) 1988
In this ASCII rogue-like (dungeon crawls with randomized maps) the player explores 20+ levels of a dungeon in order to capture a magical artifact, the Sudbury Sapphire from a group of Imperial Dragons. Features include animated vine traps, labyrinth traps, torches on the walls that can be lit, and pools...
---