Role playing Games #14
Search a Classic Game: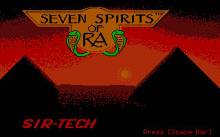 Seven Spirits of Ra 1987
Osiris is slain by Set - her body is torn into pieces and scattered along the desert and consumed by wild animals and beasts. Your job is to scour the countryside of Egypt and obtain those pieces of Osiris to help you to the final showdown of defeating Set once...
---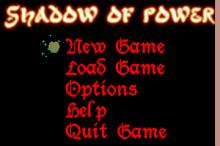 Shadow of Power 1999
Shadow of power is a fun, big freeware RPG game in the style of Zelda, combining action elements with standard console-style RPG gaming. The plot is simple, but adequate: you are Holger, a young lad who wants to become a hero. Here's the more (melo)dramatic version of the plot straight...
---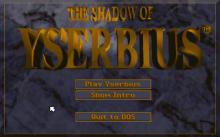 Shadow of Yserbius 1993
Although called The Shadow of Yserbius, this Sierra redirection of the game from an online multi-player fantasy game to a one-person role-playing version actually encompasses two games: The Shadow of Yserbius and The Fates of Twinion. The games come with both single- and multi-player modes, literally thousands of opponents to...
---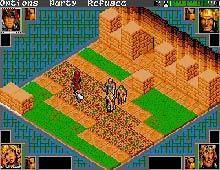 Shadow Sorcerer 1991
A tie-in with the Dragonlance series of novels. The player controls a party of four adventurers that have just rescued 800 slaves and must shepherd them through the wilderness before the evil Dragon army catches up with them. There are three levels to the game: Strategic, where the player must move...
---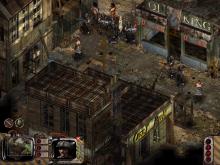 Shadow Vault 2004
Shadow Vault is a tactical strategy game featuring significant role-playing elements, set in an alternate-history Earth. Players control a squad of soldiers bent on bringing down the world's overbearing Contingent government. Characters possess different skills, encouraging fast planning and efficient teamwork. As squad members gain experience through their missions, these...
---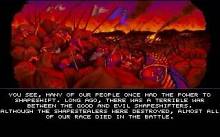 Shadowcaster 1993
ShadowCaster, though visually similar to Origin's Ultima Underworld I & II, adds a new twist: players can choose from six different "metaforms." Feline, Floating Eye, Gremlin, Frog Man, Flame Lizard, and Terramental are the choices and each form has its own strengths and weaknesses. Some forms allow access to harsh...
---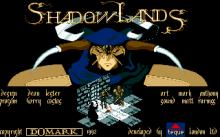 Shadowlands 1992
Viewed isometrically, this role-playing game saw you leading a party of four intrepid souls on a mission to restore peace to the land. Sixteen levels awaited them, all filled with traps and monsters. Spells could be collected as the game went on, and multiple ones cast in quick succession. The...
---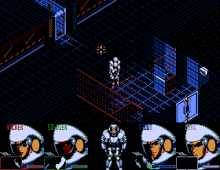 Shadoworlds 1993
In this sequel to Shadowlands, you find yourself commanding a team of explorers through a deserted space-station, trying to discover what happened to the crew. Along the way you must solve puzzles, fight baddies and do masses and masses of exploring. You have four characters to control in this real time...
---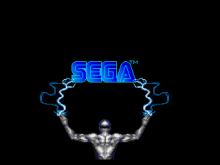 Shadowrun (Genesis) 1994
Shadowrun for the Genesis takes a very faithful approach to the Shadowrun game world. By following the form so closely, however, the game loses something of the spirit of the world. Starting from one of the three basic characrer archetypes of the Shadowrun world, you have to make a name...
---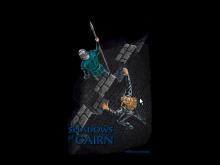 Shadows of Cairn 1994
Quinn is an apprentice thief in the city of Cairn, who needs to prove himself worthy of being admitted to the guild. The problem is, Quinn is just too honest to steal anything of value. When the Duke of Cairn is murdered, the treacherous master of the thieves guild frames...
---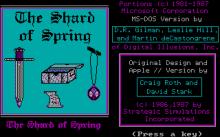 Shard of Spring, The 1987
Unlike Wizard's Crown, SSI's RPG Shard of Spring has none of the company's characteristic war game detail. In fact, it feels like a low-rent version of Ultima III, with the latter's simple tactical combat, but less atmosphere. It's fun and even inventive in parts, but has its problems. Your party,...
---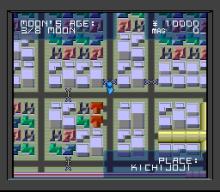 Shin Megami Tensei (a.k.a. Digital Devil Story) 1992
Shin Megami Tensei (Digital Devil Story in English) is an excellent entry in Atlus' Megami Tensei, a hugely popular RPG series that was rarely translated or released outside Japan. Originally debuted on the NES in 1987 with Digital Devil Monogatari: Megami Tensei (roughly Digital Devil Story: Goddess Reincarnation), the series...
---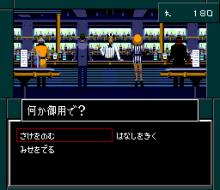 Shin Megami Tensei II 1994
Shin Megami Tensei (commonly called Digital Devil Story in English) is an excellent entry in Atlus' Megami Tensei, a hugely popular RPG series that was rarely translated or released outside Japan. Originally debuted on the NES in 1987 with Digital Devil Monogatari: Megami Tensei (roughly Digital Devil Story: Goddess Reincarnation),...
---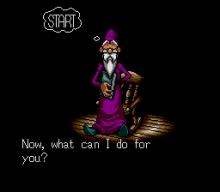 Shining in the Darkness 1991
Shining in the Darkness has some good qualities but gameplay and menu interfaces are not great. There also is not too much to explore. The whole game takes place in three locations: a castle, village, and labyrinth. None of which you travel between, you just point to which one you...
---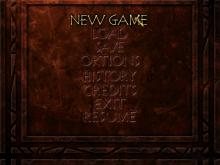 Siege of Avalon 2000
Siege of Avalon takes a new approach to computer game storytelling (and computer game marketing, as well). This medieval fantasy role-playing game is constructed in chapters. Developers and producers at Digital Tome offer the first chapter in the story for free. Subsequent chapters are available for purchase online. While each...
---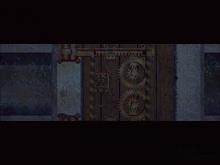 Silver 1999
If not for a few flaws, both major and minor, Silver might be the greatest game I have ever played. The game has a tremendous plot, great action and so many surprises I found myself totally entranced. Silver is one of those games where hours slip by unnoticed and just...
---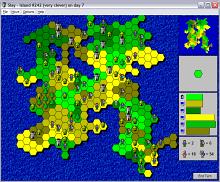 Slay 1995
Slay is a rather simple turn-based strategy game with a medieval theme. The game takes place on an island, which is a grid of hexagon tiles divided up between the 6 players. You must try to capture your enemies' territory, and the goal of the game is to conquer land...
---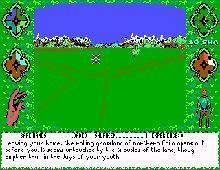 Sleeping Gods Lie 1989
Sleeping Gods Lie is a first person role-playing game, set in the eight kingdoms of Tessara. Taking the role of a dying priest you set out on a quest to find and wake N'Gnir, an Old God rumoured to slumber in one of the kingdoms. Sleeping Gods Lie offers you 94...
---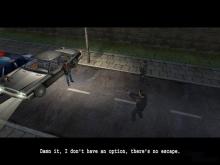 Sniper: Path of Vengeance 2002
It's a mid-'80s battle for money and power and the underworld war is spilling over into the city streets. Rival mobs are behind the conflict and the casualties are rising. As "the family's" top hit man, players travel to Las Vegas, Rome, and Chicago to fulfill numerous first-person missions of...
---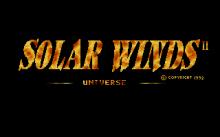 Solar Winds: Galaxy & The Escape 1993
Sequel to Solar Winds: The Escape, you play the role of Jake Stone, a bounty hunter seeking to save his people from destruction. After being lead into a death trap by your Government, you managed to escape your solar system with the aid of a strange portal. Upon arriving at...
---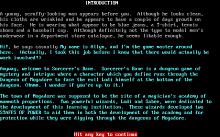 Sorcerer's Bane 1991
Another obscure Roguelike RPG, Sorcerer's Bane was released as shareware in 1991, although registering the game only gets you a set of programs to add items and monsters, edit character stats, and resurrect characters from the Hall of Fame list. The game itself remains the same, so I label it...
---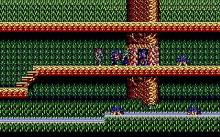 Sorcerian 1990
Released in 1990, Sierra On-Line, Inc.'s role-playing game Sorcerian is a Japanese import -- a best-seller in Japan for three years. Not only does the game contain elements of role-playing but it features adventuring and arcade action as well. Gameplay is divided into three separate scenarios, each having five progressively...
---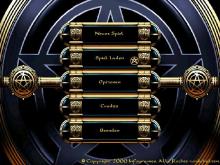 Soulbringer 2000
Soulbringer brings an eerie interactive landscape to your fingertips and succeeds in creating a fantasy world of mystery and intrigue. You begin in the dark, literally and figuratively, about the situations and events that surround your journey. The storyline unfolds slowly at first because your character knows nothing of the...
---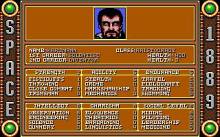 Space 1889 1990
A role-playing adventure set in the "future" as seen by Victorian era science fiction writers. Players explore the far corners of the Earth (Atlantis, King Tut's tomb etc...) and travel between planets on ships made of martian "liftwood" (invented by none other than Thomas Edison). Based on GDW's pencil and...
---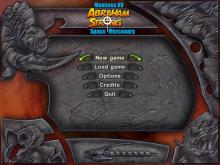 Space Hack 2004
We're talking Diablo-clone here, folks. Space Hack is a shortening of the original title, Maximus XV: Abraham Strong - Space Mercenary, and to be honest, I think that original title is the single most complex thing about the whole game. Your character, an extremely large man who goes by the...
---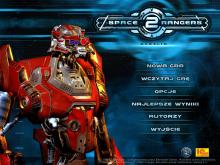 Space Rangers 2: Dominators 2004
Featuring elements of role-playing, strategy, and action-adventure, Space Rangers 2 allows players to do essentially whatever they want. As they travel across the galaxy trading, plundering, defending, and exploring, players will eventually fight the Dominators, robots set on overtaking every planet. Players begin by choosing one of five races and...
---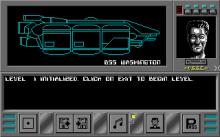 Space Wrecked 1991
In this sci-fi RPG you are sent to a fleet of spaceships which have been invaded by aliens who escaped during a routine mission. This involves walking around and fighting off any aliens you encounter, while collecting keys for the doors. A toxic coolant must be handled carefully if this...
---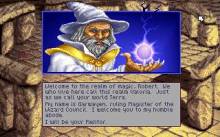 Spellcraft: Aspects of Valour 1992
The rift between the Modern World of Terra and the Magical Realms of Valoria is widening and if not healed will destroy all life. The selfish and cunning Lord Wizards are fighting amongst themselves trying to prove which is the wiser and most powerful. Their eccentricities and magic abilities need...
---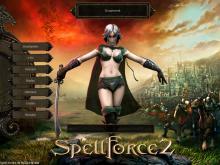 SpellForce 2: Shadow Wars 2006
In the spirit of action-RPGs such as Diablo and Dungeon Siege (and the original SpellForce: The Order of Dawn), SpellForce 2: Shadow Wars offers fantastic landscapes to explore, monsters to defeat, and character skills to acquire. In the role of the greatest champion in the world of Eo, players lead...
---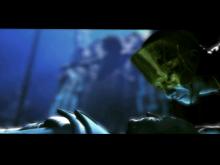 SpellForce: Shadow of the Phoenix 2004
The story of the critically acclaimed RPS (Role-Playing-Strategy) game reaches its ultimate climax with the third part of the saga set in a new continent against a background of sand covered ruins, lush oases and exotic cities. Known for its rich background world, spectacular graphics and challenging game play, SpellForce...
---