Role playing Games #14
Search a Classic Game: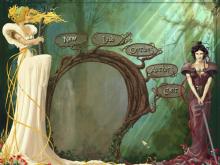 Neverend 2006
NeverEnd presents a swords-and-sorcery adventure that tells a whimsical fairy tale. The game features an "active time battle system," designed to impose a sense of urgency while allowing players to strategically choose from a variety of possible attacks and actions, and the adventure follows the renovating development of its main...
---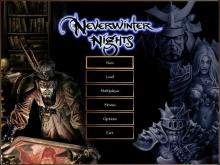 Neverwinter Nights 2002
Neverwinter Nights was closely watched throughout its development because of what it promised: the ability to play old-fashioned D&D games, with powerful dungeon masters (DMs), through linked computers. For everyone who missed the pen-and-paper role-playing games of the seventies and eighties (lots of people), Neverwinter sounded like a dream come...
---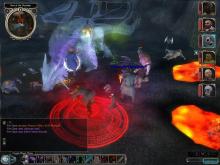 Neverwinter Nights 2 2006
An engaging sequel to 2002's RPG Neverwinter Nights, Neverwinter Nights 2 offers a fresh single-player campaign, new classes, spells and items from the Dungeons & Dragons 3.5 edition rules, and updated tools, tiles, and other goodies for budding Dungeon Masters. Unfortunately, some all-too-familiar annoyances drag the game down, notably a...
---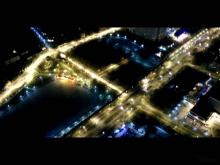 Night Watch 2005
Dark, gothic role-playing meets turn-based tactical combat in this unusual strategy adventure from the makers of Silent Storm. Based on the film of the same title (known as Nochnoj dozor in its native Russia), Night Watch puts players in the role of an "Other." Others appears as normal human beings,...
---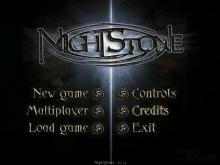 NightStone 2001

---
Nox 2000
The adventures in Nox put you in the shoes of a person not much different from you or me. The game begins with a comical introduction movie that thrusts your character into an unknown world. The details of Nox are truly a pleasure and the graphics are like an action version...
---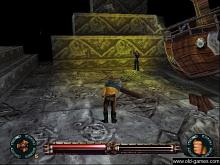 O.D.T. - Escape... Or Die Trying 1998
If you enjoy action games like Tomb Raider - and let's face it, most people do - then you'll certainly enjoy ODT, 'Or Die Trying'. It's an action adventure with several role-playing elements thrown in, along with a few mystical ingredients to spice up the recipe. Here is the scenario: whilst...
---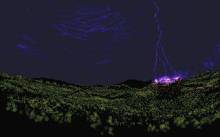 Obitus 1991
Wil Mason has been transported to the fantasy world of Middlemere, which is ruled by four rival brothers. Wils aim is to find the secret to how he was transported here and discover a way back. The gameplay consists of a combination of arcade elements and first person view much like...
---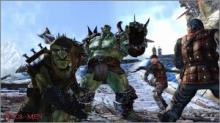 Of Orcs and Men 2012

---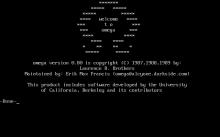 Omega (1988) 1988
Omega is a new direction in game design. The plot is innocent enough: futuristic tanks battling. There is a twist, however: the tanks are controlled by computers. It's your job, as the player, not to control the tanks in real time, but to learn a programming language designed for the...
---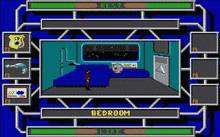 Omnicron Conspiracy 1989
As a Star Police Captain, your job is to maintain peace in the Universe. Bust up an intergalactic drug ring in an odyssey involving pyramids, giant artichokes, a big conspiracy, and the Universe. ...
---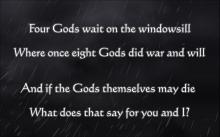 On the Rain-Slick Precipice of Darkness: Episode One 2008
Fans of the popular website www.penny-arcade.com can step into a fantastical interpretation of the Roaring Twenties, complete with Tommy-gun violence, Lovecraftian intrigue, and traditional turn-based gameplay in Penny Arcade Adventures: On the Rain-Slick Precipice of Darkness, Episode One. Players create their own unique character, and then join Tycho, Gabe, and...
---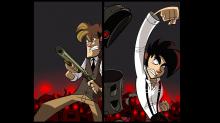 On the Rain-Slick Precipice of Darkness: Episode Two 2008
The second round of Penny Arcade Adventures once again finds gamers exploring the darkly comical world of New Arcadia. Featuring artwork from Mike Krahulik and dialogue from Jerry Holkins, On the Rain-slick Precipice of Darkness, Episode Two offers players more land to explore, more characters to meet, and a new...
---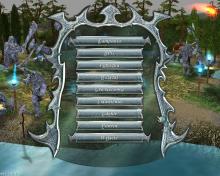 Once Upon a Knight 2003
Released in Europe under the title KnightShift, Once Upon a Knight is divided into two modes -- a real-time strategy mode and a role-playing mode. It tells the story of a noble and honorable prince who was sent to another dimension by an evil spell. Now, years later, the prince...
---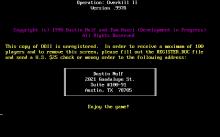 Operation: Overkill II 1990
The Earth's water supply tainted through generations of heavy industrial contamination, the remaining quantities of unspoiled drinking water were converted into stable water crystal form. Planetary defenses weakened in this time of environmental catastrophe, we mounted a valiant but ineffective defense against the water-crystal-seeking extraterrestrial Hydrites, led by their brutal...
---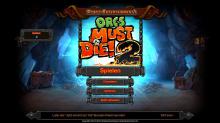 Orcs Must Die! 2 2012

---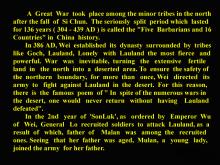 Original Mulan, The 1998
The Original Mulan takes the famous Chinese poem "Ballad of Mulan" as a background for this freely imagined story. The game depicts some of her adventures in the army. She starts out with Commander Lo and finds more fellow combatant in the course of the game. The gameplay itself consists of...
---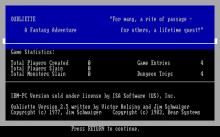 Oubliette 1983
Oubliette is one of the earliest party-based role-playing games. It is an open-ended hack-and-slash through a multilevel dungeon with a party of 1-6 characters, chosen from possible classes including Fighters, Priests and Thieves. They will gain experience, jewelry and armor as the adventure progresses, but they will also age and...
---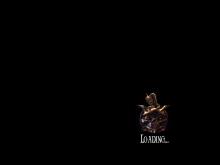 Overlord 2007
In the sardonic spirit of Dungeon Keeper comes Overlord, where being "bad" is not only blindly accepted, it's gleefully encouraged. Overlord is a fantasy action title viewed from a third-person perspective behind your Sauron-inspired character, who is imbued with the dark power to command up to 50 mischievous minions to...
---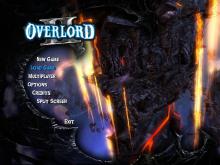 Overlord II 2009
Mean-streaked tacticians are called upon to fling more minions and raise more hell In Overlord II. Retaining the play style of its predecessor, the game combines the third-person squad management of the GameCube masterpiece, Pikmin, with the wry, good-to-be evil sensibilities of the home computer classic, Dungeon Keeper. The story...
---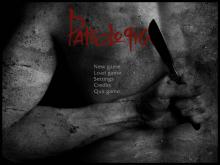 Pathologic 2005
Pathologic is a Russian game from 2005, looking like it's from 2000 at the best. But I love how it looks. The FPS controls are awkward, the side-step idiotically slow... like, er, stepping sideways is. Traipsing around the medium-sized city is slow and frequently dull. But there's a reason for...
---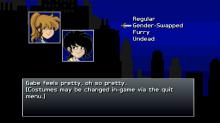 Penny Arcade's On the Rain-Slick Precipice of Darkness 3 2012
After a nearly four-year hiatus, a developer switch, and a change in graphical styling, the episodic RPG series inspired by the popular web comic Penny Arcade returns in Penny Arcade's On the Rain-slick Precipice of Darkness 3. Gamers join detectives Tycho Brahe and Jonathan Gabriel a few weeks after the...
---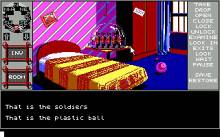 Personal Nightmare 1989
A horror adventure from Horrosoft. Your father is the pastor of your village. A strange letter from him made you decide to return to your village, only to find out your father is no where to be found, and everyone is being hostile and strange. After a while you will...
---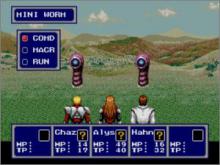 Phantasy Star IV 2012

---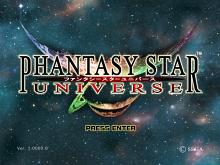 Phantasy Star Universe 2006
Players who journey through the Phantasy Star Universe, can find action as a single gamer in either an offline "Story" mode, as an individual adventurer online, or within a group by connecting to the Internet. Offline, gamers take the role of 17 year-old Ethan Waber, a young cadet in a human...
---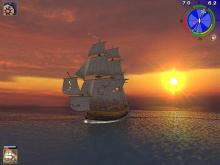 Pirates of the Caribbean 2003
Blending role-playing elements with the strategy of ship-to-ship combat, Pirates of the Caribbean offers players a chance to set sail on the high seas as a treasure-hunting pirate. The player's career is not locked into one path, however. Players can work for a European power to lead a squadron, or...
---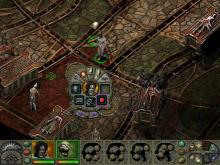 Planescape: Torment 1999
Planescape: Torment is an RPG on a grand scale. It's a game that seems to get most everything right that an RPG can do. Colorful characters, an intriguing universe, plenty to do outside of the story-based quests and good old-fashioned stat building. All wrapped in a package that's pretty to...
---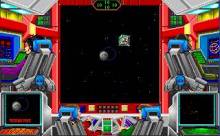 Planet's Edge 1991
Planet's Edge is a game from the creators of Might and Magic, featuring resource collection, space combat, and RPG aspects as your team explores different planets. Space-combat is real-time, while ground-combat is turn-based. Your group travels the local region of space, interacting with various alien races and gathering equipment. The story...
---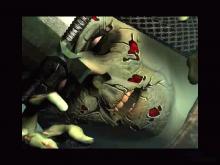 Pool of Radiance: Ruins of Myth Drannor 2001
As a conventional isometric dungeon crawl, Pool of Radiance: Ruins of Myth Drannor is not a terrible game. But as a computer translation of role-playing's most important and familiar system, which also brazenly claims the heritage of the original "Gold Box" Pool of Radiance, this release fails soundly. While Ruins...
---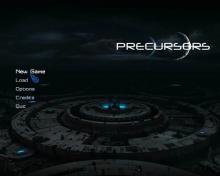 Precursors, The 2009

---