Role playing Games #6
Search a Classic Game: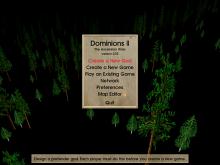 Dominions 2: The Ascension Wars 2003
Developed by the same Illwinter Games studio that created the original Dominions: Priest, Prophets and Pretenders, this sequel is designed to retain the empire-building, turn-based fantasy structure while adding polish and depth. Players become a lone god among a pantheon of deities, each vying to become the supreme ruler of...
---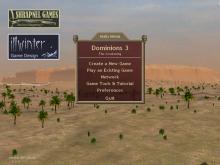 Dominions 3: The Awakening 2006
Dominions 3: The Awakening by Illwinter Game Design is the third part of the Dominions trilogy which features a wide array of items and monsters compiled with complex gameplay. Dominions 3: The Awakening is easily one of the more in-depth strategy games I have ever played. That is evident through the...
---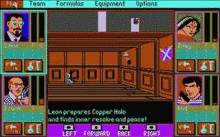 Don't Go Alone 1989
Don't go alone is probably the only RPG ever released by Accolade and it's a horror RPG at that. You can select a group for four people from a list of sixteen and each has their own strenghts and weakness. The group goes to investigate the mansion on top of...
---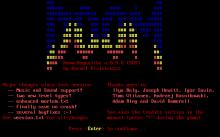 Doom, The Roguelike 2005
This game is a mix between two classic games: Rogue, the text-only dungeon crawl role-playing game that has spawned a whole genre of games, and Doom, one of the breakthrough games for 1st-person shooter genre. The story is the same as in Doom: You are some soldier performing his monotonic duties...
---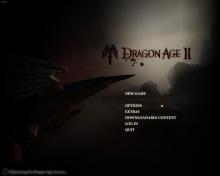 Dragon Age II 2011
This sequel to 2009's Dragon Age follows the rise of a penniless refugee named Hawke as he (or she, depending on the gender you choose when starting the game) gains fame and fortune by undertaking a number of heroic or potentially ruthless acts over the course of ten years. Scarred...
---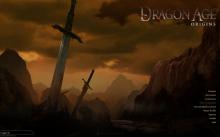 Dragon Age: Origins 2009
Created by the development team behind such critically acclaimed role-playing games as Baldur's Gate, Mass Effect, and Star Wars: Knights of the Old Republic, Dragon Age: Origins is an original fantasy RPG featuring real-time combat and content spanning an estimated 80 hours in length. Your custom-created hero is one of...
---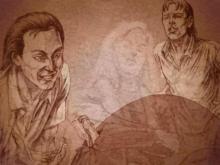 Dragon Riders: Chronicles of Pern 2001
Based on the beloved Anne McCaffrey series of novels, this title puts the gamer in the role of a young Dragonrider named D'Knor who must find peace with both his bonded dragon companion and the passionate people of his Weyr if he is to aid in the protection of Pern,...
---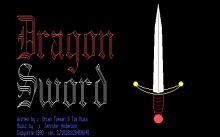 Dragon Sword, The 1990
A band of fearless dungeon crawlers must seek out The Dragon Sword and confront the dragon Oijngate. The Dragon Sword is the fabled sword which has the power to defeat a powerful creature like Oijngate. The Dragon Sword is an RPG similar to the Wizardry series of games. You will explore...
---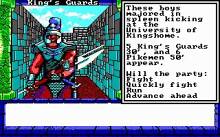 Dragon Wars 1990
Dragon Wars takes place in the magical land of Dilmun, an island of salvation perverted into a world of horror by Namtar (as you might expect - the bad guy). The player starts with a party of four in the city of Purgatory, equipped with nothing more than.. well - nothing....
---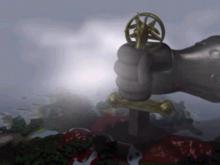 Dragonfire: The Well of Souls 2000

---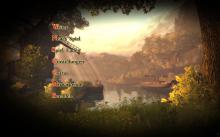 Drakensang: The River of Time 2010

---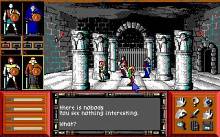 Drakkhen 1989
In Drakkhen, one of the most important tasks is creation of your band of four adventurers. There are eight possible classes, four male and four female. With the amount of magic in the game, it is very important to overload your four characters with those who can cast and learn...
---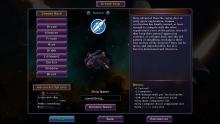 Drox Operative 2012

---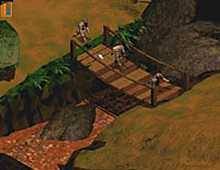 Druid: Daemons of the Mind 1995
The world of Navan has many islands, and four of them are reigned by the powerful Druid brothers: Lawson, Curak, Havnar, and Astor. They worship different deities and try to maintain the harmony of nature on their islands. But one day, Lawson mysteriously disappears. Unable to solve the mystery, the...
---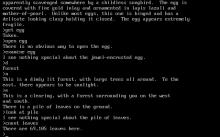 Dungeon 1987
Dungeon won't win any awards for the most original name, in fact it may be confused with several other games. (See below for Dungeon Crawl, a much more sophisticated Roguelike game.) But despite that, it does offer simplified Roguelike gameplay. Each level is randomly generated and includes treasure to collect...
---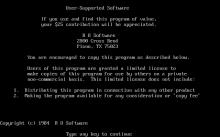 Dungeon and Dragons 1984
DND is a PC conversion of the seminal mainframe classic of the same name, which started computer role-playing games. The name of the game clearly comes from the Dungeons and Dragons (D&D) pen and paper role playing systems, and it uses D&D rules. The game itself is a classic dungeon...
---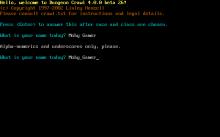 Dungeon Crawl 1997
Dungeon Crawl is a text based adventure (Rogue-like) game. Your objective is to travel into the cave complex and retrieve the Orb of Zot, which is guarded by many horrible and hideous creatures. You can either play as the role of human or as any of the 24 creatures like...
---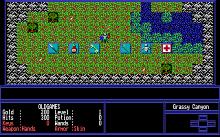 Dungeon Explorer 1990
Dungeon Explorer is a fun EGA RPG game that is similar to Vampyr, although IMO more fun thanks to more diverse gameplay. The goal is simple: create a character, buy equipment and explore a dungeon or ruin. You must defeat whatever monsters you encounter to gain experience and wealth, causing...
---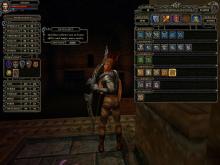 Dungeon Lords 2005
This action-oriented RPG allows players to design a custom character who will adventure though a realm of classic medieval fantasy. The game features an unusual perspective, close behind the player's character, which allows for a "WASD" first-person-style control scheme, but with a third-person range of view. Character creation options include...
---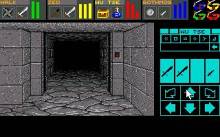 Dungeon Master 1989
Select your 4 adventurers and descend into the depths of the dungeon. Dungeon Master was a significant enhancement to the 3D dungeon crawl type of role-playing adventure game started by Wizardry and The Bard's Tale. The addition of a mouse-based (real-time) combat and inventory system in Dungeon Master has been...
---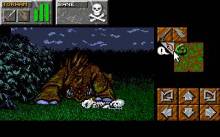 Dungeon Master 2: The Legend of the Skullkeep 1995
Whatever the reason behind the extreme delays in the release of this game, the wait was definitely not worth it. The length of time associated with development of Dungeon Master II: The Legend of Skullkeep caused fans of the original to expect great and grand things from FTL, the game's...
---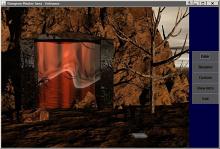 Dungeon Master Java 2001
Dungeon Master Java is an amazing one-man remake of FTL dungeon crawl classic Dungeon Master. Although based on the FTL classic, DM Java actually sports many improvements over its spiritual predecessor, and new levels. Here is a more detailed description from the official site: "[The game] is written entirely in Java,...
---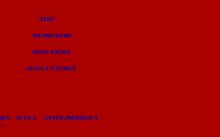 Dungeon Quest 1985
Dungeon Quest is a top-down dungeon crawl role-playing game written in BASIC that is most similar to the Warriors of Ras series of early computer RPGs. As usual, you'll begin with creating your character, having a choice of seven standard classes. Re-rolling bad throws is not allowed here, but you may...
---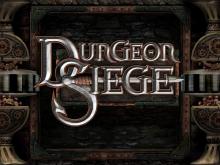 Dungeon Siege 2002
Dungeon Siege offers an appealing mix of innovation and imitation. At first, one must assume the game is about its beautiful 3D environments. The world of Ehb is enormous, gorgeously detailed, and may be explored in one continuous journey with no load screens. Yet after a few sessions, the player...
---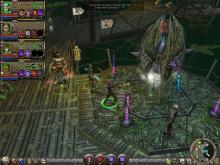 Dungeon Siege II 2005
In Dungeon Siege II players return to land of Aranna, to take the role of a simple mercenary who is forced to take up arms for a higher cause -- the defense of humanity itself. This hero may eventually be joined by up to five other adventurers. Together, the party...
---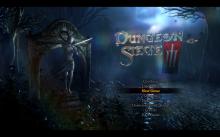 Dungeon Siege III 2011
Classic isometric-action/role-playing continues, on home computers and for the first time on Xbox 360 and PlayStation 3. As in the 2002 original and its sequel, players begin Dungeon Siege III by designing their main hero and choosing a character class. As he moves through the adventure, exploring the world of...
---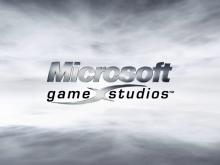 Dungeon Siege: Legends of Aranna 2003
In this expansion pack to 2002's Dungeon Siege, players venture out from the familiar Kingdom of Ehb into the savage realm of Aranna. The result is a new campaign spanning nine areas, ranging from lush jungles to arctic wastelands, as players prepare to do battle with more than 100 different...
---
Dungeons & Dragons: Daggerdale 2011
Dungeons & Dragons: Daggerdale is an action-oriented combat adventure based on the Fourth Edition rules of the original tabletop RPG, designed with cooperative multiplayer in mind. Brave heroes forge through a medieval fantasy world, exploring dangerous subterranean locations and waging third-person battle with swords, sorcery, stealth, and spiritual support. Online,...
---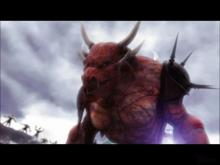 Dungeons & Dragons: Dragonshard 2005
This real-time strategy game is based on the Dungeons & Dragons fantasy role-playing system and set in the officially sanctioned campaign world of Eberron, where magic and machine represent competing paths to power. Players lead one of three factions: the righteous Order of the Silver Flame, composed of humans and...
---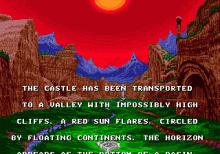 Dungeons & Dragons: Warriors of the Eternal Sun 1992
Dungeons and Dragons: Warriors of the Eternal Sun is an average RPG that shows potential to be a lot better than it is. The game package says "Dungeons and Dragons lives on Sega Genesis." It does not feel like it; the D&D label really does not mean much to this...
---