Role playing Games #17
Search a Classic Game: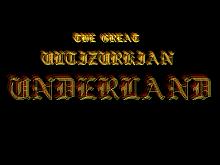 Ultizurk 1995
Ultizurk is obviously heavily influenced by the Ultima series of RPGs. It is a slow-paced old-school RPG with an isometric perspective, passable graphics and keyboard based gameplay. There is a long introduction story which you can watch/read if you're interested but I ended up skipping most of it. If you...
---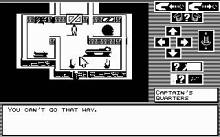 Universe 3 1989
Unlike the first two games Universe 3 is offering a much better game interface than in the first two games in this series. Now you actually move your character around as seen in other games like Breach or the Ultima series. The game starts after you and your crew have...
---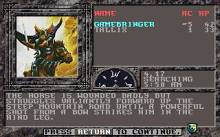 Unlimited Adventures 1993
Something of an epilogue to the classic "Gold Box" series of Advanced Dungeons & Dragons computer games, which includes titles like the original Pool of Radiance, The Curse of the Azure Bonds, and Secret of the Silver Blades, Strategic Simulations' Unlimited Adventures allows users to create their own scenarios and...
---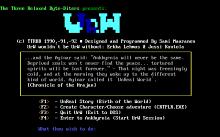 UnReal World 1994
UnReal World is a combination of survival simulator and low-fantasy rogue-like. The game is set in Iron Age Finland - roughly 1000 A.D. - when Finnish people were pagan tribes living on hunting, fishing, farming and trading furs. It has strong emphasis on survival; to keep your character fed and...
---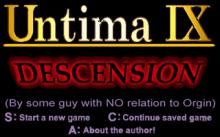 Untima IX: Descension 2003
A competent one-man experiment into the top-down CRPG, pulled off with all the panache of Vampyr: Talisman of Invocation or, say, Ultima 3. The difference here is that the author rebels against the established conventions instead of playing to them, exposing the arbitrary design and story cliches plaguing the genre...
---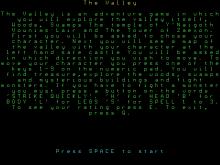 Valley, The 2001
The Valley is an ancient graphical roguelike RPG with an easy to use interface and a quite detailed and nearly-realtime combat system for its time. The background story is all but non-existent, suffice to say that you're the hero and you want to explore the name-providing Valley to slay monsters and...
---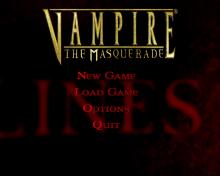 Vampire: The Masquerade - Bloodlines 2004
Following Redemption, Bloodlines is second PC title based on White Wolf's successful tabletop role-playing game, Vampire: The Masquerade, and features a first-person-action style similar to that of its 2000 predecessor. In the role of vampire character, gamers adventure through a mature-themed story set in the dark underworld of a gothic...
---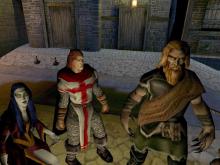 Vampire: The Masquerade - Redemption 2000
"I vant yer blood!" Vampire: The Masquerade -- Redemption is a mix between Darkstone and Nocturne with a touch of extra flare. It's a wonderful story-driven game with an interface to die for, eye-popping visuals and some of the best voice acting in years (c. 2000). The game should come...
---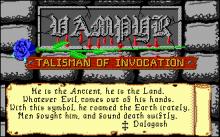 Vampyr: The Talisman of Convocation 1990
An RPG, much like Ultima, you travel through the fictional world of Quilinor fighting goblins, giants, zombies, and other assorted monsters while picking pockets from innocent civilians, robbing dungeons, and picking locks off castles doors. The game world is relatively large, and beautifully detailed (at the time). ...
---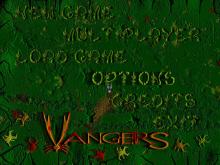 Vangers: One for the Road 1998
It's not very easy to explain the complex and bizarre world K-D Labs created in Vangers. Reading the manual and the storyline is necessary and you have to play the game for a very long time to understand what's going on. If you think you've seen it all in video...
---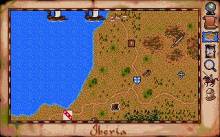 Vengeance of The Excalibur 1991
This follow-on to Arthurian RPG adventure Spirit of Excalibur, Vengeance of Excalibur picks up where the old one ended. While power in Britain has been restored after the death of King Arthur and the destruction of evil sorceress Morgan Le Fay a terrible force has been unleashed. The demonic Shadowmaster,...
---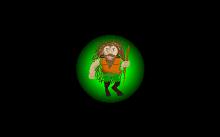 Walls of Bratock, The 1993
Promotional Text: Simply the best fantasy role-playing game to ever hit the shareware market! Long time friends are now fighting each other, accusing each other of starting the war. A strange dream led you to the Island, and now you feel it is your destiny to prevent a bloodshed! Explore...
---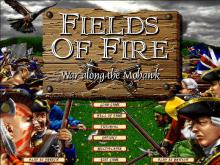 War Along the Mohawk 1998
It's always interesting when a company produces a game based on a historical era that is rarely if ever visited by gamers. So when War Along the Mohawk (known in Europe as Fields of Fire) was announced, it was treated with some enthusiasm because of its time period, the French...
---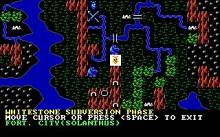 War of the Lance 1990
Command armies, heroes, and special units against the evil Highlord Dragonarmies. Have your heroes quest for magic to help in your battles, use diplomats to gather nations to your side, and send armies out to the field to do battle or hunt down enemy heroes. Play against a human opponent,...
---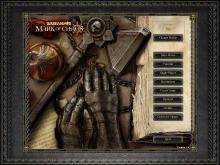 Warhammer: Mark of Chaos 2006
An expansion to 2006's Warhammer: Mark of Chaos, Battle March adds two playable factions (dark elf and orcs/goblins) and new units for the existing races. Control one of six armies while asserting your dominance on an assortment of battlefields featuring multiple terrain types. Customize individual units with weapons and armor,...
---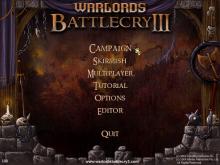 Warlords: Battlecry III 2004
Warlords Battlecry III is the third edition in the RTS/RPG hybrid series, which is itself a spin-off of SSG's Warlords turn-based strategy games. Like its predecessors, Battlecry III is set in the swords-and-sorcery world of Etheria, a land populated by humans, orcs, elves, and other fantasy races. Players choose a...
---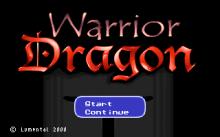 Warrior Dragon 2000
Bent on the total annihilation of your race, the great Dragon Slayer has kidnapped all the young dragons. You are the only one who can defeat the Dragon Slayer, rescue the children, and restore peace to the land. Like your father, you are destined to be a Warrior Dragon. Are...
---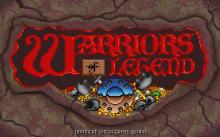 Warriors of Legend 1993
The kingdoms of Lemuria enjoyed a time of peaceful existence before the visitors came, the "Black Circle," or coven of sorcerers from Lortai. King Osric the Great, one of the few survivors, made a plea to all the heroes of the land to rescue his kingdom. Warriors of Legend begins...
---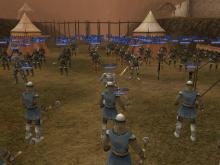 Wars and Warriors: Joan of Arc 2004
Joan of Arc follows the life of the famous heroine, from her arrival in Orléans to her final battle in Compiègne. The game combines elements of two genres, as players find themselves switching between a third-person action and real-time strategy gameplay. Players will need to lead their army through eight...
---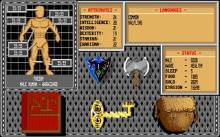 WarWizard 1993
WarWizard is a top-down fantasy role-playing game by Microgenesis, a little reminiscent of the Ultima series, but with its very own, unique mood similar to that of early Amiga RPGs (with good reason, since the game was first programmed for the Amiga after all). The game is controlled by a...
---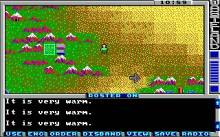 Wasteland 1988
In Wasteland, you guide a party of up to seven characters through an ominous land in this role playing game from Interplay and Electronic Arts. After choosing the option of using four pre-generated characters or creating your own, your party sets off on a quest to help rebuild society and...
---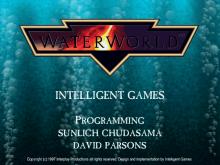 Waterworld: The Quest For Dry Land 1997
Waterworld is an action/adventure game from Ocean based on the 1996 movie of the same name. You play as Mariner, a mercenary who earns money by searching the water-covered Earth for useful items. Spanning 25 levels, players must form a taskforce and use ships and weapons to stop Deekan and...
---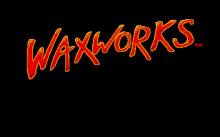 Waxworks 1992
For fans of the Elvira games Mistress of the Dark and The Jaws of Cerberus, Waxworks will seem dismayingly familiar. The game doesn't have much going for it other than it's dark and eerie, foreboding tone which it manages to project quite well. For a game released in 1992, the...
---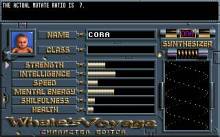 Whale's Voyage 1993
Explore the Alien planets of the 24th century, with their sinister worlds and cities inhabited by strange sometimes violent people. Learn to tell friend from foe, as you try to outwit traders with your merchandise, the competition can be intense, but the rewards great, as you strive to financially secure...
---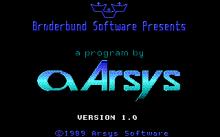 Wibarm 1989
Similar to Thexder in some ways, Wibarm adds puzzles, exploration, and 3rd-person 3D to a fairly interesting mix of arcade action and anime-style roleplaying. For example, some role-playing elements are here, including increases to player stats through experience. ...
---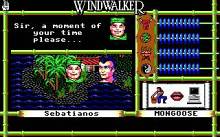 Windwalker (a.k.a. Moebius 2) 1989
The sequel to Moebius, Windwalker combines role-playing with side-view beat 'em up gameplay. You are accompanied by Moebius on a quest to master the martial arts. Hostile persons including thieves, guards and assassins will be encountered; you fight them in real time using moves such as cartwheels and flying kicks. This...
---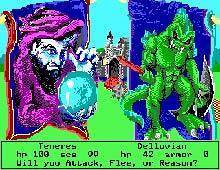 Wizard Wars 1988
Play the role of Temeres the Wizard. Endowed with the quest to reunite the White Unicorn with the Black Unicorn, restore the cosmic balance by ultimately defeating evil wizard Aldorin in a magical combat. Search the 3 dimensions (worlds) for magical items and potions to help you in your quest....
---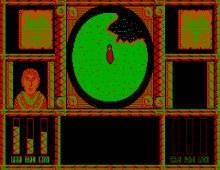 Wizard Warz 1987
Wizard Warz is an overhead view action RPG using "classic" graphics. You start of the game as an apprentice wizard with four minor spells, and aim to defeat 7 master wizards to become the chief wizard yourself. To aid you in your quest you must return six treasures to their...
---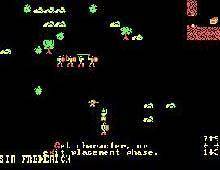 Wizard's Crown 1985
Perilous quest for a priceless crown! Create a band of adventurers and cover the land for the stolen crown of the Emperor. Tactical combat, top down role playing fun in the very classic SSI mould. Your party of 8 characters must travel the scrolling landscape, combing towns, villages, mazes of streets and...
---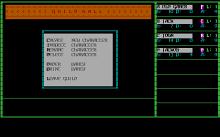 Wizard's Lair 1988
Wizard's Lair is an ASCII RPG game that is surprisingly indepth given its simple appearance. It plays similarly to classic Roguelike games (like Rogue or Nethack) but this game is not random. It includes many people to talk to, shops to buy items, and a large world to explore. It...
---