Educational Games #8
Search a Classic Game: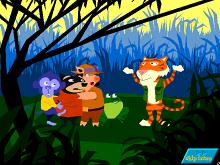 Gigglebone World Tour 1997
This is an entertaining companion to teach young children about 10 nations, including Australia, Egypt, Ghana, Peru, and Russia. ...
---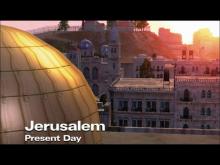 Global Conflicts: Palestine 2007

---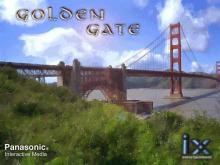 Golden Gate 1997
A treasure, lost to time, is hidden somewhere in the city of San Francisco. Hints and clues that date to the very beginnings of this city are scattered throughout its width and breadth. Only perseverance and a sharp eye will reveal the secret of its whereabouts. A mysterious box is...
---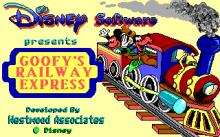 Goofy's Railway Express 1991
In Goofy's Railway Express, Goofy and Mickey are railroad conductors helping children with colors and shapes. This is done by a series of screens for young children to start visually identifying shapes and color matching while the train crosses colorful landscapes. When the train smoke stack produces colored shapes, such...
---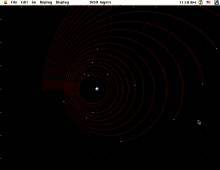 Gravitation Ltd. 1997
Gravitation Ltd. is a great edutainment software for the Macintosh, released as shareware in 1997. Billed as "solar system simulation," it can probably be more accurately described as a 2D gravity/orbital simulation. The program lets you build solar systems, gravity slingshots, or create your own asteroid belt. You can simulate...
---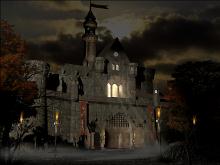 Great Myths and Legends Volume 1: Monsters and Mythical Creatures 1995
Come face to face with the terrible monsters and strange creatures of myth and legend: the Yeti, Minotaur, Loch Ness Monster, Cyclops, Leviathan, Pegasus, Golem, Unicorn, Gorgons, and Phoenix. The CD-ROM is supposed to be an authoritative look at the history and origins of these beasties. Includes: virtual 3D environments...
---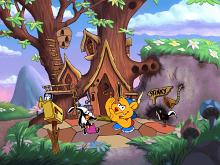 Great Word & Math Adventure, The 1996
Fasten your seatbelts for a fun and fast-paced educational ride with Lil' Howie starring Howie Mandel. This unique and unforgettable approach to learning teaches your children valuable language skills they need now. Features: Enjoy hours of fun and learning with nine interactive educational scenes; Experience more than 100 games, puzzles,...
---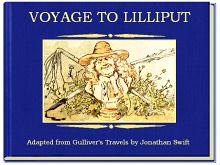 Gulliver's Voyage To Lilliput 1996
Improve your child's reading and vocabulary skills with Memorex Classic Tales, designed by child development experts. Journey back to a story that is an edited version of the great English writer Jonanthan Swift's novel. Carry on the tradition of the highly valued original tales passed from generation to generation. It...
---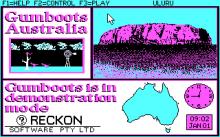 Gumboots Australia 1990
Head on down to Australia and help solve a plethora of mysteries as an investigator in Gumboots Australia. This graphic adventure game plays like a somewhat managerial click and find type of game. You start with almost no money and must travel from town to town looking for answers. Travelling...
---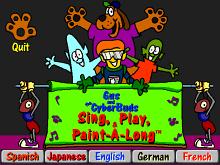 Gus And The Cyberbuds: Sing, Play, and Paint A Long 1994
Stimulate your child's musical and artistic talents in this fun-filled interactive world where kids can create their own animated pictures to accompany engaging children's songs. Gus and the CyberBuds Sing, Play and Paint-A-Long features six different children's songs, three different play modes for each song, and hundreds of animated stickers...
---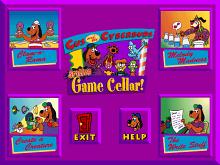 Gus and the Cyberbuds: Stellar Game Cellar! 1996
4 games hosted by Gus and hus Cyberbuds. Melody Madness teaches music scales, Clam-o-rama is a memory match game, The Write Stuff assists children in writing a letter by filling in the blanks, and Create a Creature is an art program. ...
---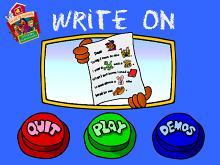 Gus and the Cyberbuds: Write On! 1996

---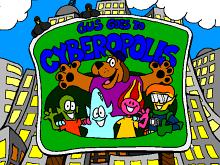 Gus Goes to Cyberopolis 1994
The title features the return of Gus, the lovable dog who accompanies you on your journey through Cyberopolis. There are six exciting environments for children to explore, each providing a positive learning and entertaining experience. While exploring each environment, children search for the elusive CyberBuds, enlightened and intriguing characters who...
---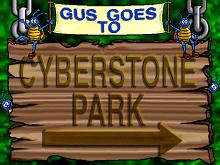 Gus Goes to Cyberstone Park 1996
Eye-catching graphics, hilarious animation and original songs by David Maloney attracts kids of all ages to Gus Goes to CyberStone Park. After all, Gus is very hip! In this "Find the CyberBuds" game, a fun-filled adventure is in store for kids as they explore 13 different colorful areas. By clicking...
---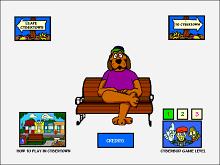 Gus Goes to Cybertown 1993
The object of Gus Goes to Cybertown is simple. Hidden in the four stores and the park of Cybertown are 15 CyberBuds (three in each location). Players must find all 15 to see the final "mystery" screen and hear the CyberBuds' song. Young children will really enjoy this game, due...
---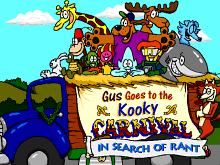 Gus Goes to the Kooky Carnival: In Search of Rant 1995
Gus Goes to the Kooky Carnival: In Search of Rant from Modern Media Ventures is a children's game for ages five and up. In this game, kids explore the carnival looking for their animated buddies. As they do, their half of the ticket to the big top gets colored in,...
---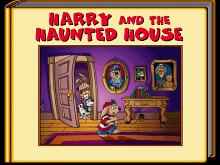 Harry and the Haunted House 1994
When Harry D. Rabbit hits one of Earl's famous curve balls right over Stinky's head it lands in the spooky old house down the street. Harry and his friends cautiously explore the house searching for their ball and have a host of hair-raising experiences. Before they're done they stumble across...
---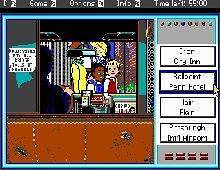 Headline Harry and The Great Paper Race 1991
As a new reporter for Headline Harry, the editor of the US Daily Star, you must prove yourself by going out and getting the story fast and right. You are up against Marvin Muckraker and his reporters for the Diabolical Daily, a sensationalistic tabloid paper, whose stories are quite funny,...
---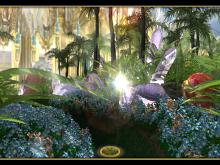 Heaven 2009

---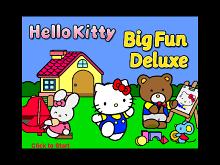 Hello Kitty: Big Fun Deluxe 1994
Hello Kitty Big Fun Deluxe teaches essential learning skills to kids as young as 3. Your children will spend hours creating their own songs, stories and paintings while learning reading, arithmetic, music, shapes, colors and more! Hello Kitty's voice prompting guides children through a playroom packed with learning adventures, brilliant...
---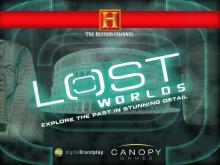 History Channel, The: Lost Worlds 2008

---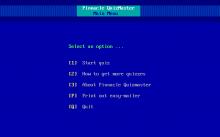 Hitchhiker's Guide to the Galaxy Trivia Challenge 1990
Test your knowledge of Douglas Adams' Hitchhikers' Guide to the Galaxy series (radio script flavour) with 60 questions in multiple-choice and fill-in-the-blank format. ...
---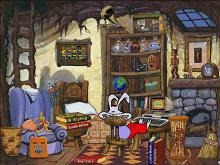 How the Leopard Got His Spots 1995
This is an "interactive storytelling adventure" aimed at children ages four to nine. Rudyard Kipling's classic story comes to CD-ROM with animation, activities, sound effects, and music. Narrated by actor Danny Glover, How the Leopard Got His Spots features highlighted text and definitions for potentially troublesome words and phrases. Clicking...
---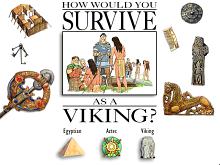 How Would You Survive 1995
This will take users one step closer to what Einstein only dreamed of - time travel. The multimedia CD-ROM is an adventure back into the daily lives of some of the most amazing ancient civilizations. Based on the Franklin Watts book set of the same name, this interactive trip will...
---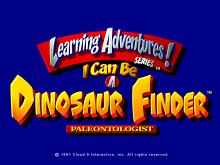 I Can Be a Dinosaur Finder 1997
I can be a Dinosaur Finder is an Educational game that shows children how a paleontologist works. You join Eddie the Kangaroo, Katie the Chameleon and Roofus the dog and meet a famous paleontologist named Dr. Rockhound, only to find him disappointed that he can't find his needed fossil. Who...
---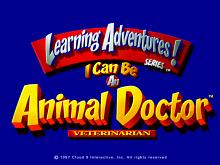 I Can Be an Animal Doctor 1997
The Learning Adventure Series produced this veterinarian CD. It lets you click across the world map, and once you're there, wait for sick animals to come out. You have to choose the right treatment for the animal. ...
---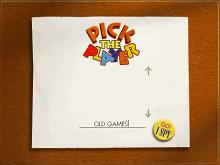 I Spy 1998
In I Spy, by Scholastic Inc., players must use all their visual skills to ferret out items and clues from the pictures show. There are 8 distinct games included on the program. Oops Hoops is a sorting game. Players are shown a series of hoops in which objects are placed. More...
---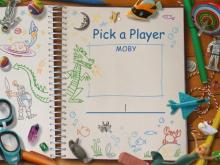 I Spy Fantasy 2003
I Spy Fantasy is a science fiction-themed version of the popular seek-and-find games. Designed to help kids aged six to ten develop skills like problem solving, vocabulary, and visual memory, I Spy Fantasy features nine adventures dealing with dragons, wizards, aliens, and sea creatures. The game includes 54 riddles, 30...
---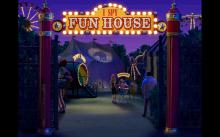 I Spy: Fun House 2008
Based on the popular books published by Scholastic Inc., I Spy Funhouse requires players to sift through a variety of static scenes to locate specific hidden objects. As the title suggests, gamers do their searching in a fun house environment similar to the mirror filled buildings found on carnival row. ...
---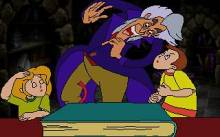 I.M. Meen 1995
I.M. Meen is a real tough call. As an arcade game, it excels as a Doom-era knock-off. As an educational product, it leaves much to be desired, even if you decide to label it "edutainment." Imagine playing Doom, except every so often you come across a scroll which shows you...
---