Educational Games #8
Search a Classic Game: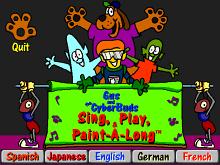 Gus And The Cyberbuds: Sing, Play, and Paint A Long 1994
Stimulate your child's musical and artistic talents in this fun-filled interactive world where kids can create their own animated pictures to accompany engaging children's songs. Gus and the CyberBuds Sing, Play and Paint-A-Long features six different children's songs, three different play modes for each song, and hundreds of animated stickers...
---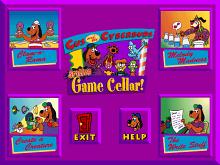 Gus and the Cyberbuds: Stellar Game Cellar! 1996
4 games hosted by Gus and hus Cyberbuds. Melody Madness teaches music scales, Clam-o-rama is a memory match game, The Write Stuff assists children in writing a letter by filling in the blanks, and Create a Creature is an art program. ...
---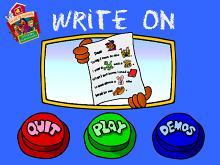 Gus and the Cyberbuds: Write On! 1996

---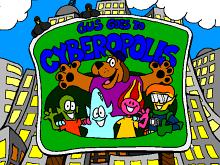 Gus Goes to Cyberopolis 1994
The title features the return of Gus, the lovable dog who accompanies you on your journey through Cyberopolis. There are six exciting environments for children to explore, each providing a positive learning and entertaining experience. While exploring each environment, children search for the elusive CyberBuds, enlightened and intriguing characters who...
---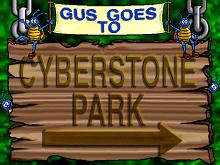 Gus Goes to Cyberstone Park 1996
Eye-catching graphics, hilarious animation and original songs by David Maloney attracts kids of all ages to Gus Goes to CyberStone Park. After all, Gus is very hip! In this "Find the CyberBuds" game, a fun-filled adventure is in store for kids as they explore 13 different colorful areas. By clicking...
---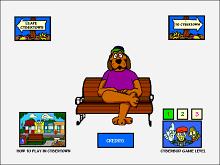 Gus Goes to Cybertown 1993
The object of Gus Goes to Cybertown is simple. Hidden in the four stores and the park of Cybertown are 15 CyberBuds (three in each location). Players must find all 15 to see the final "mystery" screen and hear the CyberBuds' song. Young children will really enjoy this game, due...
---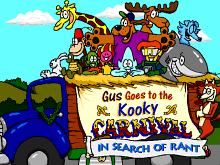 Gus Goes to the Kooky Carnival: In Search of Rant 1995
Gus Goes to the Kooky Carnival: In Search of Rant from Modern Media Ventures is a children's game for ages five and up. In this game, kids explore the carnival looking for their animated buddies. As they do, their half of the ticket to the big top gets colored in,...
---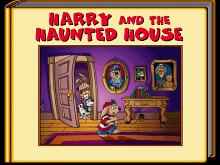 Harry and the Haunted House 1994
When Harry D. Rabbit hits one of Earl's famous curve balls right over Stinky's head it lands in the spooky old house down the street. Harry and his friends cautiously explore the house searching for their ball and have a host of hair-raising experiences. Before they're done they stumble across...
---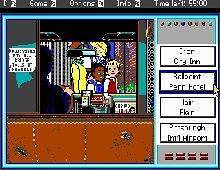 Headline Harry and The Great Paper Race 1991
As a new reporter for Headline Harry, the editor of the US Daily Star, you must prove yourself by going out and getting the story fast and right. You are up against Marvin Muckraker and his reporters for the Diabolical Daily, a sensationalistic tabloid paper, whose stories are quite funny,...
---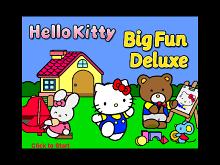 Hello Kitty: Big Fun Deluxe 1994
Hello Kitty Big Fun Deluxe teaches essential learning skills to kids as young as 3. Your children will spend hours creating their own songs, stories and paintings while learning reading, arithmetic, music, shapes, colors and more! Hello Kitty's voice prompting guides children through a playroom packed with learning adventures, brilliant...
---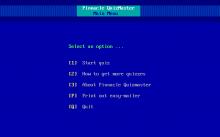 Hitchhiker's Guide to the Galaxy Trivia Challenge 1990
Test your knowledge of Douglas Adams' Hitchhikers' Guide to the Galaxy series (radio script flavour) with 60 questions in multiple-choice and fill-in-the-blank format. ...
---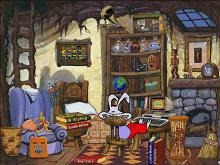 How the Leopard Got His Spots 1995
This is an "interactive storytelling adventure" aimed at children ages four to nine. Rudyard Kipling's classic story comes to CD-ROM with animation, activities, sound effects, and music. Narrated by actor Danny Glover, How the Leopard Got His Spots features highlighted text and definitions for potentially troublesome words and phrases. Clicking...
---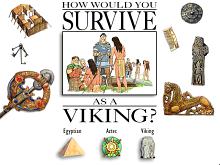 How Would You Survive 1995
This will take users one step closer to what Einstein only dreamed of - time travel. The multimedia CD-ROM is an adventure back into the daily lives of some of the most amazing ancient civilizations. Based on the Franklin Watts book set of the same name, this interactive trip will...
---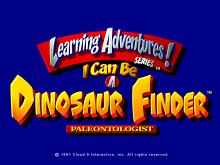 I Can Be a Dinosaur Finder 1997
I can be a Dinosaur Finder is an Educational game that shows children how a paleontologist works. You join Eddie the Kangaroo, Katie the Chameleon and Roofus the dog and meet a famous paleontologist named Dr. Rockhound, only to find him disappointed that he can't find his needed fossil. Who...
---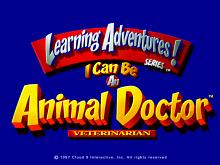 I Can Be an Animal Doctor 1997
The Learning Adventure Series produced this veterinarian CD. It lets you click across the world map, and once you're there, wait for sick animals to come out. You have to choose the right treatment for the animal. ...
---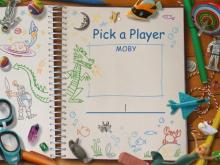 I Spy Fantasy 2003
I Spy Fantasy is a science fiction-themed version of the popular seek-and-find games. Designed to help kids aged six to ten develop skills like problem solving, vocabulary, and visual memory, I Spy Fantasy features nine adventures dealing with dragons, wizards, aliens, and sea creatures. The game includes 54 riddles, 30...
---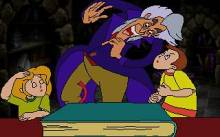 I.M. Meen 1995
I.M. Meen is a real tough call. As an arcade game, it excels as a Doom-era knock-off. As an educational product, it leaves much to be desired, even if you decide to label it "edutainment." Imagine playing Doom, except every so often you come across a scroll which shows you...
---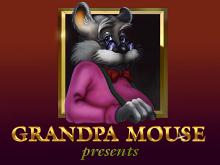 Imo & the King 1995

---
In Grandma's Attic 1996
In Grandma's Attic is an educational title for children aged three to six. Build around different activities, it aims to develop nine skills: decision making, creativity, music, language, classification, seriation, numbers, temporal and spatial relations. To practice and improve these skills, kids have to play six activities, such as the...
---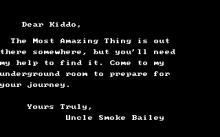 In Search of The Most Amazing Thing 1983
In Search of the Most Amazing Thing is a quest to find an incredible artifact, which is currently in the form of a golden metallic ball and supposedly holds great powers and perhaps the key to the meaning of life! To find the object, you pilot a B-liner given to...
---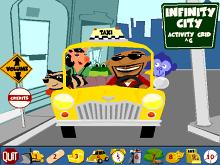 Infinity City 1997
They're back, and they've got your number. Let the Gigglebone Gang give you a personal tour of the puzzles and games in Infinity City, the math capital of the world. See all the angles: match big and small to make custom cars with Bunji the frog, and use your gray...
---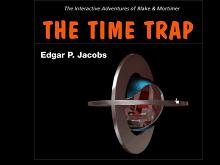 Interactive Adventures of Blake and Mortimer, The: The Time Trap 1997
This is an interactive comic book based on the comic with the same name by famed Belgian comics artist Edgar P. Jacobs. Dr. Mortimer discovers a Chronoscaph, a machine for travelling through time, in the labs of his old nemesis, Professor Miloch. Mortimer's curiosity gets the better of him and...
---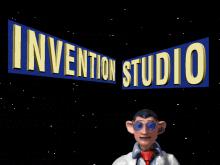 Invention Studio 1996
Invention Studio is an educational game made for kids nine and up. In the game you can brainstorm then build gadgets, electronics, air and land vehicles then test them out to see how they fair. Once your creation is working and tested you can patent your invention and even print...
---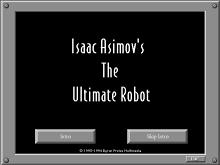 Isaac Asimov's: The Ultimate Robot 1994
Discover the world of robots in this multimedia CD-ROM featuring stories from best-selling author Isaac Asimov. The highlight of the program is the ability to create your own robots with an interactive toolkit by Forbidden Planet and ...
---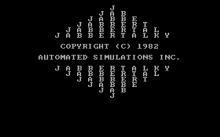 Jabbertalky 1982
Jabbertalky contains several educational puzzle games where you need to figure out sentences created by the computer. The game can be played by one or more players, and there are eight levels of difficulty are available in each of the game modes: Free Verse: This game mode isn't interactive; the computer...
---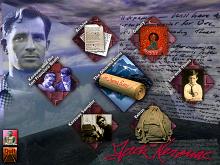 Jack Kerouac Romnibus, A 1995
Jack Kerouac, icon of the Beat Generation, novelist and poet, is one of the most influential writers of the twentieth-century. Not surprisingly, his thoughts have had a growing impact on today's Generation X (of which yours truly is a member). For those looking for more insight on this influential writer...
---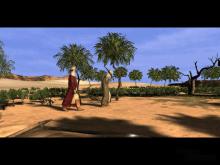 Jerusalem: The Three Roads to the Holy Land 2002
Almost two years after the publication of "Pompei - The Legend of Vesuvius" - Arxel Tribe and Cryo present us the sequel to the time travel adventures of Adrian Blake with "Jerusalem - The Holy City". Since we can hardly find information in "Jerusalem", why Adrian actually appears in other...
---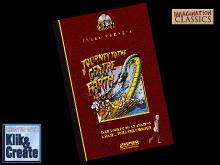 Journey to the Centre of the Earth 1995
This adaptation of Jules Verne's book includes the book itself (fully illustrated and including animations, music and sound), as well as four games (arcade and puzzle type) that you may find along the route in the main menu. One of those, the Library Labyrinth, gives access to a "games room",...
---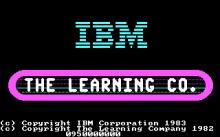 Juggles' Butterfly 1983
Juggles' Butterfly is an educational game for children ages 3-6. The game includes a keyboard template with two blue lines which will divide the keyboard into four sections. During the game you will be asked to press keys which are located above, below, to the left, or to the right...
---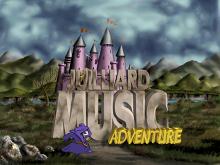 Juilliard Music Adventure 1995
Musical traditions of The Juilliard School are introduced in the game, where a mischievous gnome named Gnoise has stolen all the music from the Queen's castle. Exploring the castle, you have to solve the musical puzzles, free the Queen, and restore music to her realm. Also you can compose your...
---