Educational Games #15
Search a Classic Game: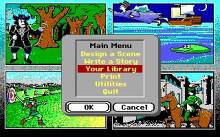 Peter Pan & Robin Hood Fairy Tale Factory 1989
Back in the 80s having a printer was not something everyone could brag about and being able to print in color at home was really something. At that time it was also a sort of a prestigious thing to be able to print out your own party invitations, greeting cards...
---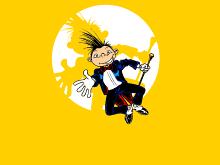 Peter's Alphabet Adventure 1993
Peter's Alphabet Adventure from Living Media/IMSI for ages 4 to 8. Explore, play and learn with your new pal, Pete. Step into a wild animal kingdom where you meet magnificent new friends with each letter. Learning the ABCs is lots of fun in this multimedia adventure. ...
---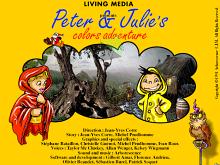 Peter's Colors Adventure 1994
This is a childrens graphical adventure game in the style of Eco Quest, but intended for a younger audience. In the game you will explore, play and learn with your new pals, Peter and Julie. The goal is to help them restore color to the world and find the magical...
---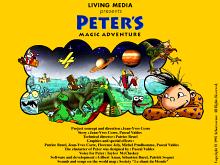 Peter's Magic Adventure 1993
This is a Myst-like adventure game for small children. As Peter, they get to explore other planets, build a dinosaur, roam the ocean, shrink down and take a tour through the grass, and participate in many more activities. There's 14 exciting games and activities for hours of learning and fun....
---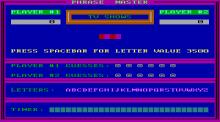 Phrase Master 1990
Phrase Master is a two player game in which each player will take turns trying to guess the phrase. A player can continue his turn as long as he can guess the right letters contained in the phrase. When a letter is guessed that is not in the phrase the...
---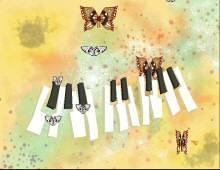 Piano 2004
Piano is a great and relaxing music application coded by Luis Romero. The "game" is basically an interactive piano - you can play and record songs for playback later. What sets Piano apart from other interactive music programs is the amazing artistic value: there are two main graphical 'themes' in...
---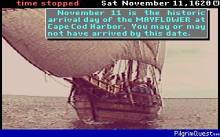 Pilgrim's Quest 1991
Pilgrim Quest is an educational game in which you play the original Pilgrims bound for America on the Mayflower. You must make the perilous voyage across the Atlantic, find safe harbor, pick a place for the new colony, and manage the development of that colony until it becomes self-sufficient. Exploration,...
---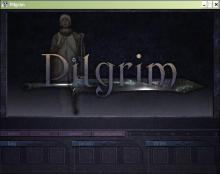 Pilgrim: Faith as a Weapon 1998
Pilgrim is an adventure game set in the Middle Ages after the Crusades during the 13th century. It is the time of the Knights Templar, the Black Plague and the Inquisition when many were tortured and burned at the stake because of their religious beliefs. Summoned to his father's side, Simon...
---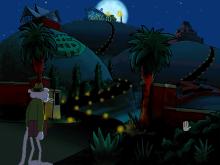 Pink Panther, The: Hokus Pokus Pink 1998
Suitable for children between the ages of 6 and 12, The Pink Panther: Hokus Pokus Pink is an educational game designed to enhance a child's history and geography knowledge. While dabbling with powerful magic, a young boy accidentally transforms an innocent girl into a giant wombat, and it falls to...
---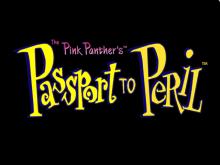 Pink Panther, The: Passport to Peril 1997
The Pink Panther's Passport to Peril places Pink Panther in charge of 11 children at a camp. These kids happen to be the children of important dignitaries who are visiting from around the world. In order to keep the children happy Pink Panther will need to travel to each child's...
---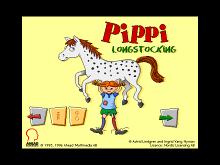 Pippi 1995
Pippi Longstocking is a well-known fictional character in northern Europa. She is a little girl that never grows up and lives with no adults in Villa Villekulla, an abandoned house, with a horse (with no name) and a monkey, Mr. Nilsson. She says her mother is in heaven and her...
---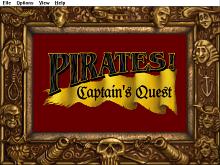 Pirates: Captain's Quest 1997
In Pirates: Captain's Quest the player takes on the role of a pirate captain of a Spanish brig in the early 1700s and gets to do all sorts of piratey stuff, such as sword fighting, sailing the sees, conquer islands and dig for treasures. The game is an educational game targeted...
---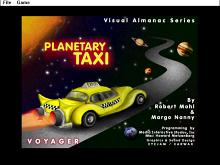 Planetary Taxi 1995
Zoom through a scale model of the solar system at the wheel of your own cosmic taxicab, dropping off wacky passengers--mountain climbers, aliens, little old ladies--as you go. In the process, find out where a golf ball will fly the farthest, bounce the highest, or freeze the fastest. These and...
---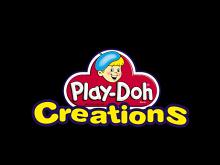 Play-Doh Creations 1996
Play-Doh Creations allows your child to create without all the mess that Play-Doh can sometimes make since it all takes place on the computer. Players get to visit each of the island's five locations and make creatures using the basic forms provided, add-ons, stamps and tools. The snag comes in the...
---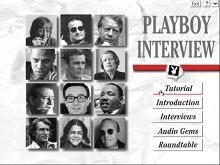 Playboy Interview: Three Decades, The 1994
Playboy Interview: Three Decades includes the complete text of 30 years worth of celebrity interviews from the adult magazine. A total of 352 interviews are included on the disc, along with audio clips, trivia, and over 1,000 photos. Search for information by topic, date, interviewer, or celebrity. ...
---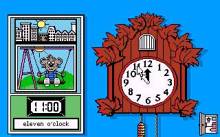 Playroom, The 1989
The Playroom is an educational game which is set in the locale of a child's bedroom. Almost everything on the screen can be clicked on, and the child will be rewarded by games, activities, or at least an amusing animation. In this first of what eventually became a trilogy of...
---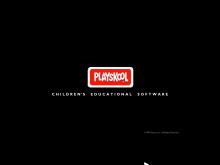 Playskool Puzzles 1996
Playskool Puzzles is intended for young children and introduces them to the kinds of games (jigsaw puzzles, mix and match, connect the dots and coloring) kids have enjoyed for years. Each mode contains some aspect of the aforementioned game elements in an intuitive layout. Even so, you may want to...
---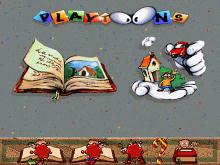 Playtoons: Vol 1-4 1994
The Playtoons series must have started out as a great idea. Build an engine that allows kids to use an endless number of scenes, characters and backgrounds to make their own cartoons. Well, that may have been the intention, but in reality it doesn't quite come off that way. There are...
---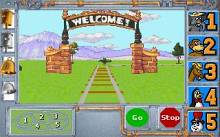 Pong & Kooky's Cuckoo Zoo 1993
"Welcome to Ping and Kooky's Cuckoo Zoo! We are proud to invite you into our premises, where you can learn about animals from all around the world, living side by side in our five habitats, which have been built especially to fit their needs. I am your tour guide Ping...
---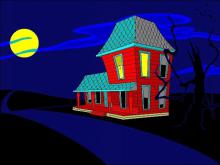 Pre-Algebra - Math Blaster Mystery: The Great Brain Robbery 1994
Math Blaster Mystery: The Great Brain Robbery is a graphical educational point-and-click math game where the player explores the inside of a spooky mansion and interacts with the surroundings using the mouse. The goal of the game is to play math and brain puzzles and earn coins used to unlock...
---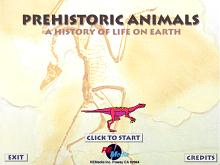 Prehistoric Animals 1999
Prehistoric Animals is an educational game that explains a lot about prehistoric life during the Precambrian, Paleozoic, Mesozoic and Cenozoic eras. The game features hundreds of different prehistoric creatures from over ten different prehistoric time periods. There are illustrations, articles, real pictures, and even videos. The game has five different sections...
---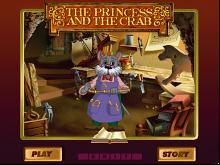 Princess and the Crab, The 1996

---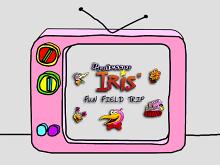 Professor Iris' Fun Field Trip: Animal Safari 1994
If any of your kids watch the Learning Channel, they'll know all about the lovable bird-like puppet, Professor Iris, who teaches his puppet class about life and the world. If they like the show, they'll be happy to know about this interactive CD. Based on "Iris the Happy Professor," produced...
---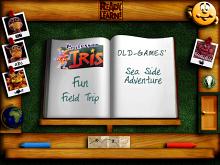 Professor Iris' Fun Field Trip: Seaside Adventure 1994
Head to the shore where things are wet and wonderful! Professor Iris and the gang dive into an interactive adventure that introduces your child to four languages and fascinating facts about the ocean. Learn oceanic vocabulary with Ms. Principal. Color ten fun pictures with Plant. Meet dolphins, penguins, otters and...
---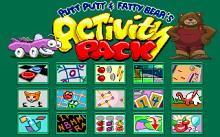 Putt-Putt and Fatty Bear's Activity Pack 1993
Now, two of your child's favorite friends have come together to offer an enchanting collection of 15 traditional, educational and fun-filled activities. Putt-PuttŪ and Fatty Bear invite children to exercise their minds or just have fun! Putt-PuttŪ and Fatty Bear's Activity Pack helps kids learn through experimentation, exploration and play....
---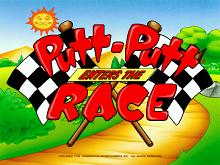 Putt-Putt Enters the Race 1998
That lovable little car, Putt-Putt and his dog Pep must gather various items including fuel and a flag before they can enter the Cartown 500. There are plenty of old friends as well as some fun new characters to give Putt-Putt a helping hand. ...
---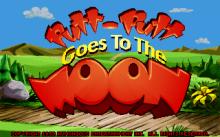 Putt-Putt Goes to the Moon 1993
Putt-Putt Goes to the Moon is one of the earlier Humongous Entertainment games featuring the talking car, but it still holds up when compared to the company's later games. In this one, Putt-Putt is accidentally sent to the moon and he must find his way back with the help of...
---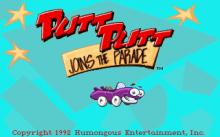 Putt-Putt Joins the Parade 1992
Putt-Putt Joins the Parade continues the adventures of a fun loving and talking little purple car. This time his journey involves entering the local Cartown Pet Parade by solving puzzles to gain entrance to the show. Recommended for the four to eight year old category, children can guide Putt-Putt by using...
---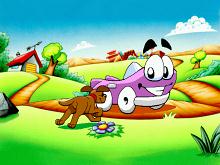 Putt-Putt Saves the Zoo 1995
Putt-Putt Saves the Zoo is one of the earlier Putt-Putt adventures, but it still holds up even when compared against his later games. The usual Humongous staples are there: the bouncy music, the engaging characters, and the sillly hot spots. Like other Junior Adventures, this one combines the problem-solving of...
---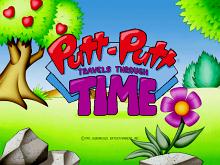 Putt-Putt Travels Through Time 1997
Putt-Putt Travels Through Time is probably the best of the Putt-Putt line of graphic adventures for kids. It features four distinct worlds to explore, including Putt-Putt's own present time, and the puzzles are challenging and stimulating for young kids just learning how to problem solve and make predictions. Through the wild...
---