Educational Games #12
Search a Classic Game: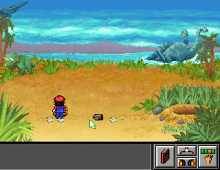 Mario's Time Machine 1993
An edutainment title starring Nintendo's best known game character and friends, Mario's Time Machine features colorful graphics, fun historical factoids from the various eras, but is ultimately bogged down with frustrating action sequences that have little educational value. In his latest evil scheme, Bowser has stolen 14 important items from...
---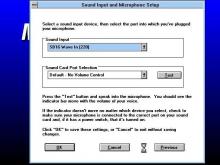 Marty And The Trouble With Cheese 1996
Marty is a young mouse who volunteers to get the mouse family cheese for their evening meal. Where? Mother sends him off to the Quigan's kitchen, presumably to steal a piece since no payment is mentioned. After so acquiring the cheese, a crow steals it from Marty, and the adventure...
---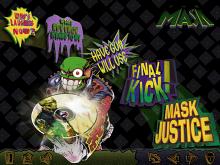 Mask, The: The Origin 1994
Now see how the smash hit movie, The Mask, all began. The original comic book series springs to life in this interactive CD-ROM adventure produced by Academy Award-winning MetroLight Studios. When the unwitting Stanley Ipkiss presents his girlfriend Kathy with a mysterious mask possessing amazing powers, their lives are turned...
---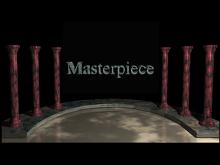 Masterpiece Mansion 1995
The atmosphere of Masterpiece Mansion owes a lot to Museum information tapes, and surprisingly enough, The 7th Guest. The background of the mansion was that a wealthy widow built it in memory of her husband, because she was grief-stricken over his death. It was built on the advice of a...
---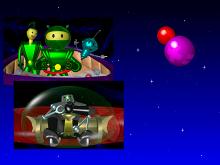 Math Blaster Episode 2: Secret of the Lost City 1995
Blasternaut, Galactic Commander, and Spot, are out searching space for The Lost City in their violet magenta cruiser. Galactic Commander feels this mission so important that she has left her normal duties at the base and joined the crew. Blasternaut and spot, however, are less than thrilled with the seemingly...
---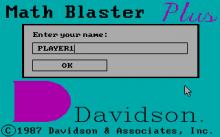 Math Blaster Plus! 1987
Turn your computer into a math tutorial with Math Blaster Plus! Designed to help children learn addition, subtraction, multiplication, division, fractions, decimals and percents, the game features more than 750 math problems (grouped into 30 stages representing various levels of difficulty) and comes equipped with an editor that lets you...
---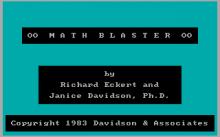 Math Blaster! 1986
An educational "action" game that can teach math to children from grades 1 through 6. Students can practice addition, subtraction, multiplication, and division. Another level, for fractions/percents/decimals contains 5 sub-levels teaching reduction of common fractions, renaming improper fractions, renaming common fractions to decimals, renaming decimals as percents, and renaming percents...
---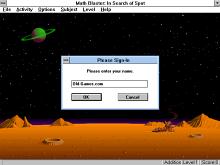 Math Blaster: Episode 1 - In Search of Spot 1994
Math Blaster is one of the classics in the world of edutainment software, and rightfully so. While it does cater to a wide age range (6 to 12), there are six difficulty levels which give parents better accuracy in setting up the appropriate challenge for their kids. This software is...
---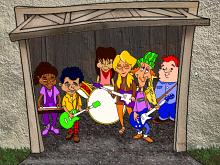 Math for the Real World 1997
Who hasn't ever wanted to be in a band, touring the country, playing cities all over and making videos that make them famous? Well, players can get a taste of that experience, as well as learn math that most people use, in Math for the Real World. Here, players must...
---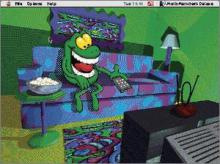 Math Munchers Deluxe 1995
Math Munchers Deluxe is a virtual game show where you control the main character (A frog like creature) around a board devouring the answers to math problems. However an iron stomach and math skills aren't all there is, you will also be under attack from strange creatures know as Troggles....
---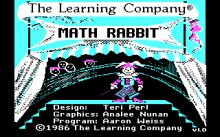 Math Rabbit 1986
Math Rabbit is an educational game for ages 5-7. Included are four games which are designed to help build math skills. ...
---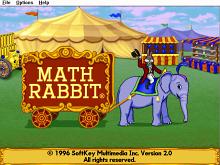 Math Rabbit Deluxe 1993
Math Rabbit is designed for children of many ages and teaches counting, addition, subtraction and logic. There are four circus-based games players can choose from, each hosted by Math Rabbit himself. In Calliope Counting, players count off blasts on a Calliope to make music. At the lowest level, players can make...
---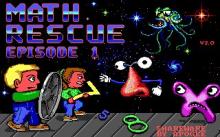 Math Rescue 1992
Sort of a sequel to Word Rescue, the mean bad aliens (I think they were aliens) Gruzzles are at it again, this time stealing the numbers of the world. An educational/side-scroller game, Math Rescue has very little gameplay differences with its predecessor, save for the fact that you now solve...
---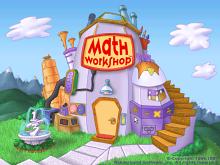 Math Workshop 1995
There are many, many educational products available for home use. Unfortunately, most of them seem to have been created without a strong design model created either by or with the help of educators first. As a result, software such as Math Workshop tends to be put together with a "this...
---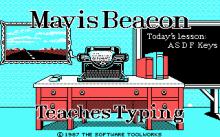 Mavis Beacon Teaches Typing 1987
Beautiful African female teacher Mavis Beacon enlists you in class to learn the touch typing. The lessons are explained on chalkboard, and you have to type the proposed words with the certain set of keys by typing them with proper fingers. The keyboard and fingers are shown as well as...
---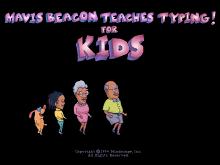 Mavis Beacon Teaches Typing! for Kids 1994
Designed to enable children to discover the fundamentals of typing for themselves, Mavis Beacon Teaches Typing! For Kids takes place at the title character's grandparents' house, which is out in the country and surrounded by a forest. Mavis' dog Dizzy is also along for the journey. The child's job in this...
---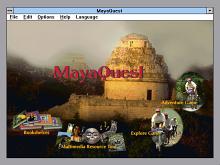 MayaQuest: The Mystery Trail 1995
If your kids like exploring ruins and ancient Mayan culture, I think they'd love MayaQuest. However, if your kids would rather play computer games instead of digging into the collapse of the ancient Mayan civilization, then don't read any farther! MayaQuest is highly educational and would fit perfectly into a social...
---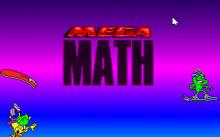 Mega Math 1992
One of the least known Sierra game ever, Mega Math is the last title in short-lived Turbo Learning series. Kids will learn simple algebra through 3 mini games, and take tests to advance to the next level. ...
---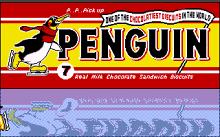 Merlin's Math 1992
Merlin's Math is a decent math program designed to teach young kids the basics of algebra. Designed mainly as a promotional product for Penguin chocolate, the game is much shorter than a typical edutainment title, although it does have enough colorful cartoons to keep kids happy while they figure out...
---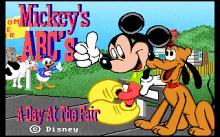 Mickey's ABC's: A Day at the Fair 1992
Mickey's ABC's: A Day at the Fair is an educational game for pre-schoolers, aimed to familiarize them with the alphabet. The game is a licensed product featuring Mickey Mouse and other Disney characters. The player has the choice between two scenarios, Mickey's home and the fair. In each of those,...
---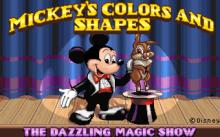 Mickey's Colors & Shapes 1991
In Mickey's Colors & Shapes he will take the role of a magician performing a magic show. The game helps young children to start visually identifying shapes and color matching, while Mickey talks and provides supportive feedback for the puzzles presented as magic. Minnie Mouse is his assistant between acts....
---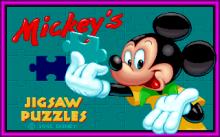 Mickey's Jigsaw Puzzles 1991
Mickey's Jigsaw Puzzles is a simple, early child development, shape-learning game for young kids. It allows the player to select from among 15 different pictures of Mickey and friends. Players can select how many pieces should the jigsaw puzzle have to allow for many different skill levels of children. Once...
---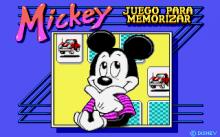 Mickey's Memory Challenge 1990
Mickey's Memory Challenge is a puzzle / educational game. It stars Mickey Mouse and several other Disney characters make guest appearances. The game itself is a simple but colorful matchmaker game. Eight upturned cards are presented to the player, who can only turn two at a time. The goal is to...
---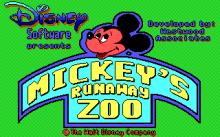 Mickey's Runaway Zoo 1991
In Mickey's Runaway Zoo both Mickey and Goofy team up to return all of the animals back to the zoo. This is done by a series of screens for young children to start visually identifying numbers incorporated into vivid color landscapes. When the child finds a number and presses the...
---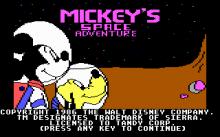 Mickey's Space Adventure 1986
Walking along one day, Mickey and Pluto come across a spaceship. After boarding the ship, they are given a quest by XL30 from the planet Oron. A long time ago, a thief stole the planets memory crystal and broke it up into nine pieces, hiding them on each planet in...
---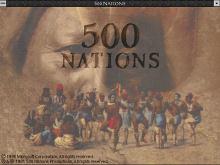 Microsoft 500 Nations 1995
Based on the 1995 documentary mini-series, Microsoft 500 Nations gives users an opportunity to experience and learn more about the history of America's oldest inhabitants: the Native Americans. Through the extensive use of video, sound, and artwork, players can travel back through time and learn more about the various tribes,...
---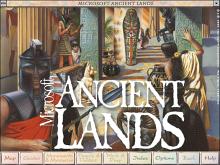 Microsoft Ancient Lands 1994
Explore the ancient civilizations of Greece, Egypt, and Rome in this multimedia CD-ROM from Microsoft. Information is grouped into three categories: "Monuments & Mysteries," "People & Politics," and "Work & Play." Close to 1,000 articles are included on the disc, along with supplemental video, animation, and sound clips. Sit back...
---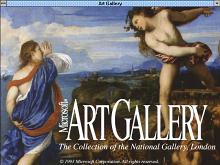 Microsoft Art Gallery 1993
Microsoft Art Gallery takes you on an interactive tour of London's National Gallery. More than 2,000 works of art, each displayed in 640x480 resolution, are featured by such artists as Leonardo da Vinci, Vincent van Gogh, Claude Monet, and Rembrandt van Rijn. Paintings are indexed by pictorial type, subject, locale,...
---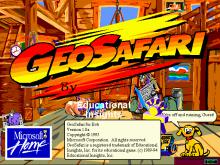 Microsoft Bob 1995
Microsoft Bob is a user interface for Microsoft Windows and Windows '95 streamlining the bewildering world of computing possibilities for new computer users, filing programs away in themed menus with a "rooms of a home" metaphor. It includes one game. Assisted by Hank, a pachydermic Personal Guide, GeoSafari follows in the...
---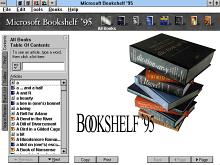 Microsoft Bookshelf '95 1995
Microsoft Bookshelf was a reference collection introduced in 1987 as part of Microsoft's extensive work in promoting CD-ROM technology as a distribution medium for electronic publishing. The original MS-DOS version showcased the massive storage capacity of CD-ROM technology, and was accessed while the user was using one of 13 different...
---