Educational Games #22
Search a Classic Game: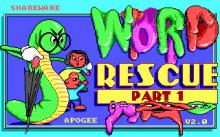 Word Rescue 1992
The Gruzzles are lazy creatures that don't know how to read. That would have been half the trouble if they didn't decide that if they can't read, no one else should be able to. They stole all the letters from all the books, and the world was left without words....
---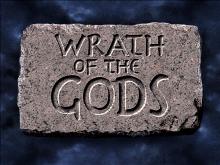 Wrath of the Gods 1994
Imagine yourself living back in ancient days when Greek gods and goddesses ruled the world and that world was filled with monsters and monstrous characters we only read about in mythology today. Wrath of the Gods puts you right in the middle of that era and through clever use of...
---
---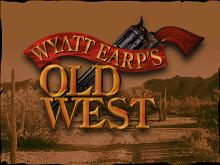 Wyatt Earp's Old West 1994
Wyatt Earp's Old West is an educational game with adventure-like gameplay which allows the player to explore the town of Tombstone, Arizona, recreated with the characteristics of an Old West town. The tour mostly consists of roaming the streets of the town and examining various buildings, presented as real-life still...
---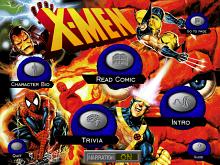 X-Men: Interactive CD-ROM Comic Book! 1995
Over 80 pages of authentic comic book action. Wolverine guides you through the story. This CD features the first appearance of the New X-men (Giant Size X-Men #1). There's a back issue reference. It also has real Marvel animation and marvel-ous games of trivia. ...
---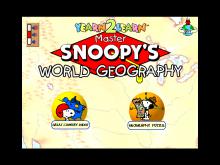 Yearn2Learn: Master Snoopy's World Geography 1995
Upon starting Master Snoopy's World Geography, developed by Yearn2Learn/Imagesmith, players have two choices. One is to reconstruct maps of the United States by quarters and the other is to do the Great Country Shoot. In the first game, kids choose which area of the country they wish to start in: northeast,...
---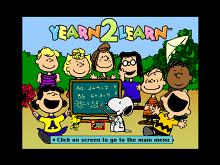 Yearn2Learn: Peanuts 1994
Yearn2Learn: Peanuts is edutainment software for kids aged 3 to 10, hosted by Snoopy and the Peanuts gang. It includes a series of independent activities such as a math game, a geography game, a reading game (which consists of animated Peanuts strips), a visual coordination game and an electronic coloring...
---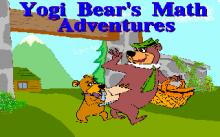 Yogi Bear's Math Adventures 1990
Yogi Bear's Math Adventures allow children to learn math using addition, subtraction, multiplication, or division. Grade levels can be selected from 1st through 6th grade. The games are timed as you work through math problems by selecting the correct answer using Yogi Bear. You select the answer by moving Yogi...
---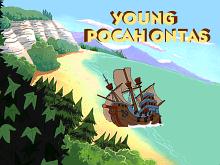 Young Pocahontas Interactive Storybook 1995
Take a trip back in time with Interactive Storybooks and watch your child's imagination grow! Interactive Storybooks offer full-motion, full color video, exciting animation, special sound effects, educational interactive games, music, songs, and wonderful enchanting stories! Includes interactive characters, sing-alongs, stimulating games, and lots of fun surprises. Each animated story...
---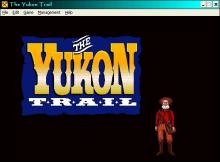 Yukon Trail, The 1994
The Yukon Gold Rush of 1897 is the subject of The Yukon Trail by the Minnesota Educational Computing Corporation. Players take the part of eager prospectors heading north from Seattle to take part in the gold rush. First, players must decide where they are heading. There are two towns players...
---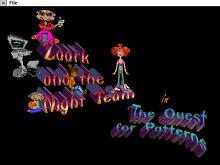 ZAARK and the Night Team: The Quest for Patterns 1995
Zaark and the Night Team: The Quest for Patterns uses a cartoon look and talking characters to help make learning fun. A lot of dialog is included which causes the game to move at a slow pace. Although the game moves slow, the dialog and colorful backgrounds should keep children's...
---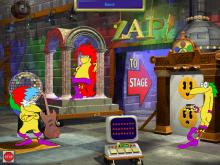 Zap! 1998
Zap! is an educational game in which kids experiment with lasers, electrical gadgets and sound waves. Their goal is to learn all they can about sound, light and electricity to help restore a concert hall called the WonderDome. Three wacky characters, Riff, Surge and Blaze, run the three labs and...
---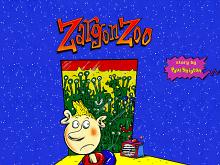 Zargon Zoo 1994
Zargon Zoo is a decent "interactive comic book" based on the children's book of the same name published by Heinemann ELT "New Wave Reader" series. Written for Level 2 (11-16 year-olds) students, the story is a fun "aliens visiting Earth" tale by Paul Shipton. In addition to digitizing the book...
---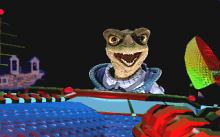 Zombie Dinos From Planet Zeltoid 1995
Innocent dinosaurs are being brought into the present in a plot to control the world. Players, with the help of Dexter the Talking Dinodroid and the Dinosaur Encyclopedia, must learn to track and identify the dinosaurs to save the Earth. Zombie Dinos from Planet Zeltoid teaches kids a great deal...
---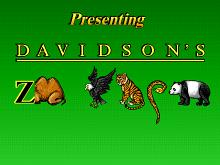 Zoo Keeper 1994
No, this is not the classic Taito game of the same name. Rather, Zoo Keeper is another excellent edutainment title from Davidson & Associates. Designed for toddlers aged 1-6, Zoo Keeper teaches kids about more than 50 different animals from aardvarks to baboons to whales and zebras. While older kids...
---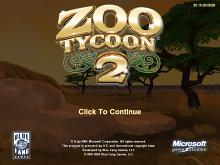 Zoo Tycoon 2 2004
Virtual zookeepers return to their computer screens, to care for exotic animals and the people who come to visit them, in Zoo Tycoon 2. With its "tycoon"-style business sim elements, its honest and detailed approach to real zoology, and some nice promotion from publishing giant Microsoft, Blue Fang's original Zoo...
---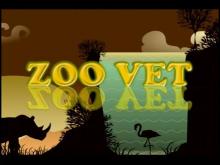 Zoo Vet 2004
Of the same species as Emergency Room, Vet Emergency, and other successful interactive dramas from Legacy Interactive, Zoo Vet puts players in the role of the title professional and challenges them to aid a virtual menagerie of ailing exotic animals. In the course of play, virtual vets will care for...
---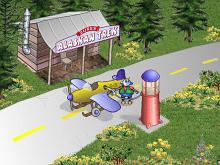 Zurk's Alaskan Trek 1995
Real-life simulations teach children about life sciences in the context of Alaskan plants and animals, mathematics, critical thinking, language arts and native Alaskan culture, music, and art ...
---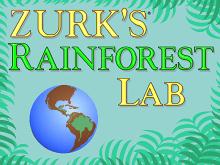 Zurk's Rainforest Lab 1995
4 games teach about rain forest animals, geometry, animal classification, and problem solving. ...
---