Educational Games #4
Search a Classic Game: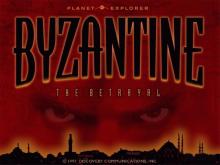 Byzantine: The Betrayal 1997
After a quick install, I plunged myself into Byzantine: The Betrayal's opening movie. Indeed, most of the game was filmed in full-motion video, on location in Istanbul. The story began with my old college friend, Emre Bahis, imploring me via letter and accented voiceover to hop a plane there from...
---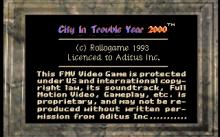 C.I.T.Y. 2000 1993
In C.I.T.Y. 2000 (City in Trouble Year 2000) the player is Jon Daring, an American secret agent. The date is 1st January 2000. John is just trying to get some rest after completing Mission Idaho successfully, when the phone rings and some illustrious contact from British Intelligence asks him to...
---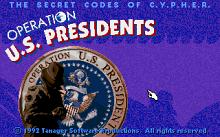 C.Y.P.H.E.R. Operation US Presidents 1992
One of the most obscure, underrated edutainment titles ever, Tanager's C.Y.P.H.E.R. Operation Wildlife and Operation US Presidents are two wonderful games designed for kids aged 8 and up that teach a range of subjects in a unique and addictive gameplay that will keep both kids and adults hooked for hours...
---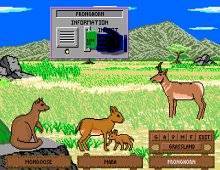 C.Y.P.H.E.R. Operation Wildlife 1991
This educational game teaches children about mammals and about logic and language skills by utilizing 5 decoder alphabets: English, American Sign Language, Braille, Morse Code, and Semaphore. You play as a C.Y.P.H.E.R. (Courageous Young Partners in Hush-Hush Electronic Radiotelegraphy) who must locate and decode CYPHERGRAMS and then deliver them to your...
---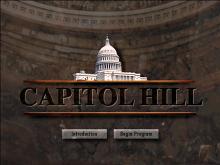 Capitol Hill 1993
A game that lets you learn about congress by tutorials and lectures from actual house and senate members. You get to play a representative from the state of your choice and join committees and meet with foreign aides. You select your staff and set your goals. And when...
---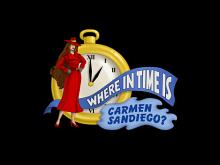 Carmen Sandiego's Great Chase Through Time 1997
Carmen Sandiego's Great Chase Through Time may be based on Where in Time is Carmen Sandiego, but reall, the only thing they have in common is the fact that each used a Chronoskimmer and each involved Carmen's gang of crooks stealing historical objects from all over the world. Everything else...
---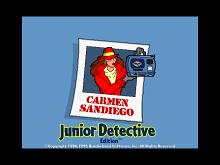 Carmen Sandiego: Junior Detective Edition 1995
Carmen Sandiego, Junior Detective Edition is a decent addition to the many Carmen Sandiego titles out there. However, this game is very different from the more adult versions of the game. For one thing, in this game, you get helpers. A number of different photographers help you identify crooks by taking...
---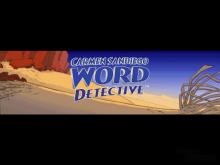 Carmen Sandiego: Word Detective 1997
Carmen Sandiego, international fugitive and head of V.I.L.E., has hatched a brand new scheme. Using her latest invention, the Babble-On Laser, Carmen seeks to destroy communication by rendering languages into incoherent gibberish. The ACME Detective Agency, once again attempts to stop Carmen Sandiego by finding the location of the Tower...
---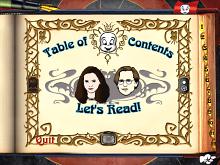 Casper Brainy Book 1995
Your child can discover how much fun reading and learning can be! The Casper Brainy Book builds reading skills with its entertaining interactive Storybook adapted from the motion picture by an award-winning children's author. The Casper Brainy Book also includes Games and Puzzles the build vocabulary and memory skills. Designed...
---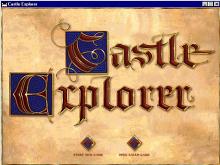 Castle Explorer 1996
Castle Explorer effectively portrays life in a medieval castle and the surrounding town. Ten areas of exploration include locales such as the gatehouse, Lower, Middle and Upper Baileys, Craft Workshops, Luxury Quarters, Banqueting Rooms and the Town Gate among others. Each section can be explored close-up via mouse click and...
---
Catch Simona in New York City 1993
Carmen Sandiego was a little fish in a big pond -- gallivanting through enormous settings such as the USA, the World and, yea, Time itself, with her sinister and avaricious criminal plots. Simona is a chip off the old block, but prefers to pillage without having to mess with luggage...
---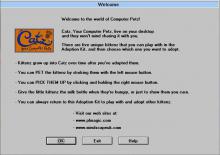 Catz: Your Computer Petz 1996
Now is your chance to have a cat without any of the clawing, meowing or scratching. Catz: Your Computer Pet is a lazy pet owner's dream and the little felines are cute in a cuddly, snuggly way that's undeniably appealing. Another plus is that there are several varieties of Catz...
---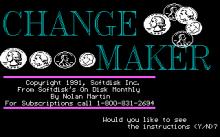 Change Maker 1991
In this children's game, a rabbit named Eddie is collecting change in his piggy bank. Each round, an amount of money is displayed on the screen. By moving Eddie under the correct types of coins and jumping up to catch them, the player has to count out exactly the right...
---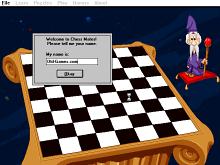 Chess Mates 1996
Chess Mates is an adorable game that makes learning of a very difficult subject -- chess -- easy and fun. Players are introduced to the game by Wigby the Wizard. He will be your guide to learning the many strategies of chess. To begin, players click on whichever strategy they...
---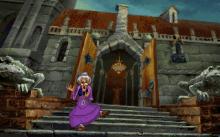 Chill Manor 1996
Chill Manor, the little known sequel to I.M. Meen (also for DOS), centers around an old woman named Ophelia Chill, who is, surprisingly, the wife of I.M. Meen, whose real name is finally revealed as "Ignatius Mortimer Meen". She has taken "The Book of Ages" and, as she states in...
---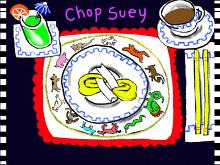 Chop Suey 1995
This colorful interactive storybook was designed for girls aged 7-12 but can be enjoyed by almost anyone. Two little girls, Lily and June Bugg, explore the small town of Cortland, Ohio with narration by National Public Radio's David Sedaris. You can click anywhere on the map...
---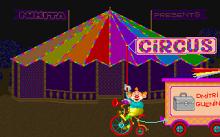 Circus 1994
Circus is an excellent collection of edutainment games based on the circus theme. Designed to teach toddlers basic algebra, Circus offers 9 mini-games that span a good range of concepts, from number recognition, counting, to simple calculations. The game has no text, so children will not be hampered by having...
---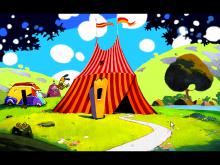 Circus! 1994
Circus! is a collection of circus-themed mini games with cartoon graphics. The different games can be selected freely from the main menu; a big circus tent. Aimed at kids, there is always a helpful mouse available which offers advise. Examples for the mini games: * During the trapeze act, the player needs...
---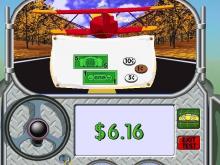 ClueFinders 3rd Grade Adventures, The: The Mystery of Mathra 1998
ClueFinders: 3rd Grade Adventures takes place in South America and features a mystery surrounding missing animals. Players must save Joni's uncle from the monster Mathra by traversing two areas of the jungle to search for keys to the lost city and interact with machines left behind by the Ancient Builders....
---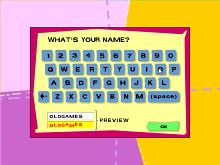 Clueless: CD-ROM 1997
Clueless: The CD-Rom is based on the hit film and TV show. The game is made up of creative activity centers based on the themes of Clueless: makeovers, fashion, and hair styles. There are also a series of "win-win" activities, where the player can take quizzes and play...
---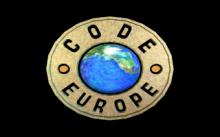 Code: Europe 1993
Interactive education through the eyes of secret agent. You are the spy, who directed to one of the European countries to find out secret case. Each case is different and to solve the case you have to composite a puzzle items, which are given to you for the correct answers....
---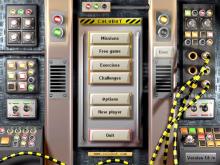 CoLoBot 2001

---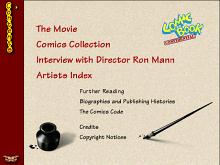 Comic Book Confidential 1994
Comic books finally get the respect they deserve. Combining interviews, historical footage, animation, and montages of comic book art, Comic Book Confidential traces the development of the comic book from the very first (Funnies on Parade), in 1933, through counterculture favorites (Fabulous Furry Freak Brothers) to the hippest representatives of...
---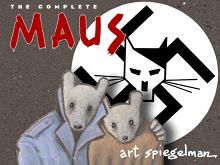 Complete MAUS, The 1995
Explore the Pulitzer Prize-winning graphic novel in ways never before possible with this special interactive CD-ROM edition. The Complete MAUS combines Volumes I and II with sketches, video, and supplementary documents to give the reader a unique look at this moving work. When it first appeared in 1986, MAUS, Art...
---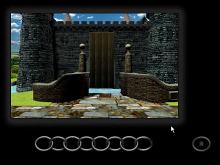 Connections 1995
Players attempting to unravel the many chains of Connections hopefully will have seen and memorized the shows that serve as the basis for this game as it is extremely complicated and difficult. Fortunately, however, a hint system is provided. At the beginning of the game, James Burke gives players the reason...
---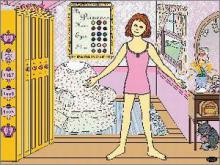 Crayola Magic Princess: Paper Doll Maker 1999
Watch as your child's imagination blossoms as they design and decorate clothing for historical princesses by choosing from 72 Crayola colors and 36 decorative stamps. Paper dolls are included to print out and dress, allowing children to produce one of a kind refrigerator art masterpieces. ...
---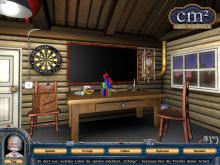 Crazy Machines 2 2007
The third installment in the Crazy Machines series once again finds players performing wacky experiments with the help of Goldbergian contraptions. With more than 150 parts to choose from and 200 different puzzles, gamers will finally be able to discover how to light a candle with a toaster and how...
---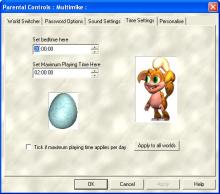 Creatures Adventures 1999
Have you ever wanted to care for a pet or a friend, but your not allowed to? Do you enjoy seeing the miracles of life, right before your eyes? Well, if you liked Catz or Dogz then you will be drawn to the premise of Creatures Adventures. In a magical world,...
---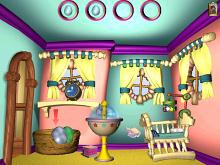 Creatures Playground 2000

---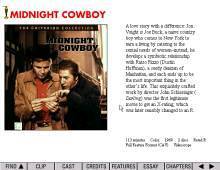 Criterion Goes to the Movies 1993
Among film connoisseurs, the name "Criterion Collection" is synonymous with "quality film releases." Founded by the same founders as Voyager Company, Criterion is dedicated to "...gathering the greatest films from around the world and publishing them in editions that offer the highest technical quality and award-winning, original supplements. Criterion began...
---