Educational Games #14
Search a Classic Game: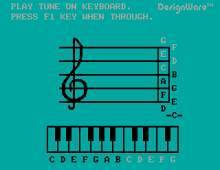 Notable Phantom, The 1984
The Notable Phantom is a solid music tutorial program designed for musical neophytes of all ages. The game allows you to compose your own tunes, play them back from disk, and practice reading musical notes. A decent program, but not on par with contemporary competitors like Mindscape's Bank Street Music...
---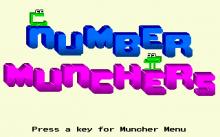 Number Munchers 1990
Learn basic math skills with Number Munchers. Keep your Muncher away from the Troggles by munching on multiples, factors, prime numbers, equalities, and inequalities. If you can stay away from the Troggles and earn enough points, you'll be part of the Muncher Hall of Fame. ...
---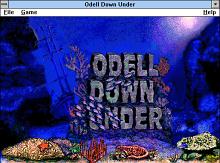 Odell: Down Under 1994
You are a fish locked in the desperate game of survival in a small coral reef. As you struggle to live you'll learn about prey and predators in a reef. Controls are simple, you move your pointer to guide your fish and click on fish to try and eat them....
---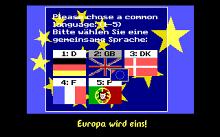 Off To Europe 1992
One of the most curious promotional games ever made, Off To Europe was developed by the Foreign Affairs Office in Bonn, Germany, and released as freeware in 1992 to promote the European Union (EU) and the proposed common currency-- then called the ECU. The goal is simple: with 600 ECUs...
---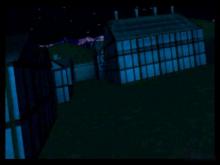 Ominous Horizons: A Paladin's Calling 2001
Utilizing the Genesis 3-D engine, Ominous Horizons: A Paladin's Calling is a first-person shooter that features more than ten monsters and a plot to overcome an evil plan instigated by none other than Satan himself. As the avatar, a lone paladin on the side of the saints, you must find...
---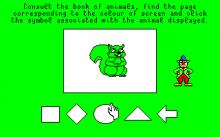 Once Upon A Time: Abracadabra 1991
Abracadabra is another part in Once Upon A Time series and interactive book for kids similar to another part in the series Baba Yaga. Some time have passed since the dragon brought a child to one of the four houses in the kingdom. Child has grown and became a brave...
---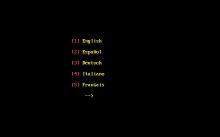 Once Upon a Time: Baba Yaga 1991

---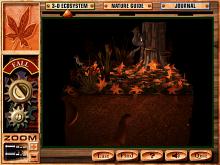 One Small Square 1995
The One Small Square CD-ROM series will show you how to take a closer look at the Earth, one small square at a time. There you'll meet a dazzling cast of creatures. And, you'll watch them interact with one another as well as with a supporting cast of plants, soil,...
---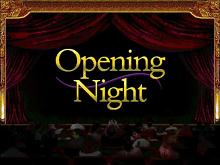 Opening Night 1995
Command 40 actors (Live Actors filmed/photographed and put into the game) on over 100 sets with more than 300 props to create your own scenes. Lighting can also be changed to fit a certain scene along with music and sound effects. Adapt literature or write you own material and put...
---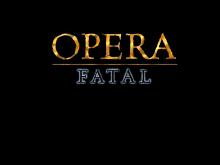 Opera Fatal 1996
Opera Fatal is a musical and educational adventure game. You must help an opera director to find his score, stolen by a thief - a chase through the theatre, solving musical puzzles and learning more about instruments. The graphics were made with Quicktime VR and Macromedia technologies. ...
---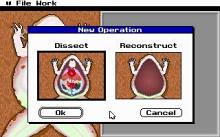 Operation Frog 1992
Operation Frog is an educational title where players explore the inner body of a frog. You can choose between a male and female frog in the References section. There are two game modes: Dissect and Reconstruct. In Dissect mode, players have to cut open the frog's body and remove its...
---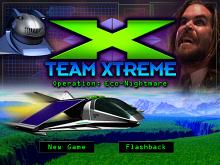 Operation: Eco-Nightmare 1997
After the happenings in Team Xtreme: Operation Weather Disaster the evil Jonah Rainwater changed himself and became the head of a environment protection group. But something seems to be fishy about their research labs and so the player starts an investigation as a new member of Team Xtreme. In a 360°...
---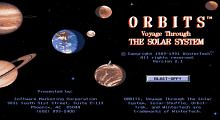 Orbits: Voyage through The Solar System 1991
Orbits is a surprisingly comprehensive database about the solar system that's presented in well-written and concise articles accompanied by clear illustrations. Navigation among the wealth of information is easy with the program's excellent interface, and information contained here is more in-depth than most ostentatious "multimedia" titles. Highly recommended to all...
---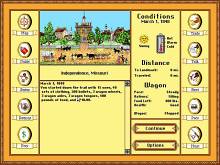 Oregon Trail Deluxe 1992
"After a couple more weeks 'cross this here Kansas prairie, we made it to the Big Blue River crossing. Shore 'nuff, we all survived unharmed, thanks to the good Lord's providence. A heavy fog then made us lose one day of travel time." In The Oregon Trail, a light simulation...
---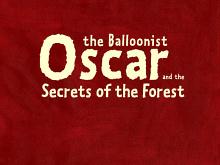 Oscar the Balloonist and the Secrets of the Forest 2000
Carmela, Oscar the balloonist's treasure chest, has gone missing. When he lands his balloon and finds her in the woods, she refuses to leave until he has solved all the puzzles. The forest and its animals come to life in each of the four seasons and you have to learn...
---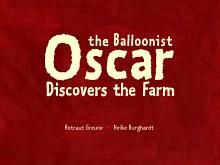 Oscar the Balloonist Discovers the Farm 2001
Aimed at younger children (ages four through eight), this educational game joins Oscar the Balloonist as he lands in the quirky farmyard of eccentric animal researcher Balthasar Pumpernickel. Since Balthasar is actually a little uncomfortable being around livestock on his own, the two set out together to explore the farm....
---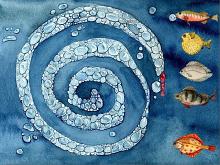 Oscar the Balloonist Dives into the Lake 2000
Oscar the Balloonist Dives into the Lake follows the further adventures of the young hero of Oscar the Balloonist and the Secrets of the Forest as he heads to the lake to visit Balthasar Pumpernickel, an animal researcher. Balthasar is afraid of the animals he's supposed to be studying, so...
---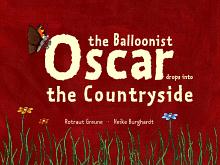 Oscar the Balloonist Drops into the Countryside 2001
Oscar finds out the answers to questions like, "Are owls really all that clever?" and "Do rabbits paint Easter eggs?" with the help of his new friends Henry Hare, Harriet Hedgehog, Belinda Butterfly, Leonard Lizzard, Bill and Brenda Barn Owl, Dorothy Doe, and Emmanuel Mole. Together they travel through each...
---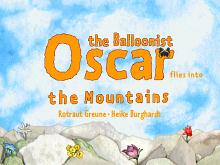 Oscar the Balloonist Flies into the Mountains 2001
Oscar Flies Into The Mountains is a gentle and accessible introduction to nature. The information on the CD-ROM is provided in a humorous way, and there is a good mix of familiar animals such as bears and cows as well as lesser-known members of the animal kingdom like wood grouse...
---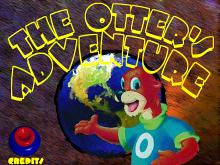 Otter's Adventure, The 1995
Learn about science and ecology with Ozzie Otter and Friends. It's a fantastic learning game for kids aged 3-8. Have you ever wondered what the world looks like through the eyes of a fly? Now you can find out. Ozzie will guide you and your child through five magical environments...
---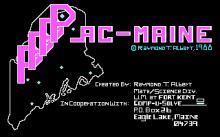 Pac-Maine 1988
This a game Pac-Man clone oriented to encourage you to seek a college degree. No kidding! You run around in the maze, and instead of dots, you have to collect as much as possible A's, while avoiding the following monsters: Goofoff: Bad study habits advocate Chicky: Applier of peer pressure Boozer: Drunken 'waste case' Junky:...
---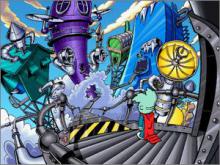 Pajama Sam 2: Thunder and Lightning aren't so Frightening 1998
Pajama Sam 2: Thunder and Lightning Aren't So Frightening gives players a chance to join Pajama Sam on journey to the "storm-stirring factory in the sky." Pajama Sam is trying to overcome his fear of thunderstorms and he needs help to fix the weather machines. There's snow in Saigon and...
---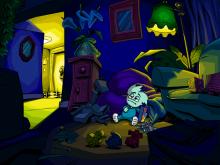 Pajama Sam 3: You Are What You Eat From Your Head To Your Feet 2000
Pajama Sam 3: You Are What You Eat From Your Head To Your Feet is an enjoyable game that might be too difficult for those in the lower range of the recommended age group of children ages 3 to 8. Humongous Entertainment has a tremendous lineup of characters for children's...
---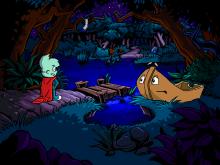 Pajama Sam: No Need to Hide When It's Dark Outside 1998
Humongous really puts out some great software for kids, and the Pajama Sam series is no exception. No Need to Hide When It's Dark Outside features some fine animation and sound and a compelling storyline which requires kids to use their problem-solving skills. It's meant for children between the ages...
---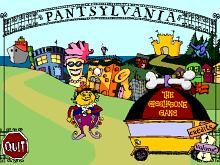 Pantsylvania: The Kingdom of the Fancy Pants 1995
This has 50 activities and will give kids "a leg up on learning" and plenty of puns. The first stop is the gates of the city, where 10 kooky-looking buildings loom on the horizon. Click on any and travel to places like Symfunny Hall, the Fancy Pants Factory, or the...
---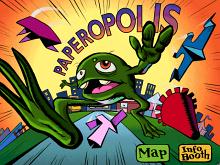 Paperopolis 1995
In Paperopolis, the animated Ted the Toad guides the user through the world of Paperopolis, which contains a variety of origami patterns which may be printed out and folded. Some of the patterns can be customized with pictures before printing, so the folded object will have the chosen picture on...
---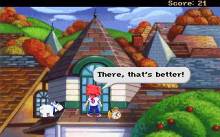 Pepper's Adventures in Time (a.k.a. Twisty History) 1993
This point n' click adventure game is actually an edutainment (entertainment leading to education) title developed by Sierra, who were also responsible for other games such as the Eco quest and Dr. Brain series. The object of this game is to help a little girl called Pepper, solve puzzles based...
---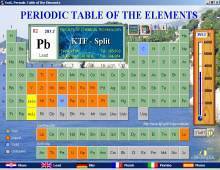 Periodic Table of The Elements 2001
Periodic Table of the Elements is a fun, freeware program that contains the basic data about the element in six languages (Croatian, English, German, French, Italian, Spanish). The best feature that sets it apart from similar titles is that it can visually simulate the change of each element's physical condition...
---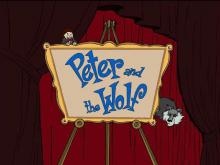 Peter and the Wolf 1995
Targeted toward children ages three to eight, Peter and the Wolf introduces young audiences to the world of classical music. Included on the CD-ROM are interactive activities designed to teach music appreciation, instrument sounds, and more. Children can also learn at their own pace, with the option to select specific...
---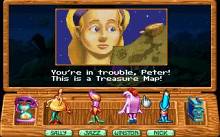 Peter Pan 1993
In this story painting adventure you play as Peter Pan, the leader of boys and girls, against Captain Hook, the leader of pirates. You stole the treasure map from Hook, then Hook stole all the boys and girls from your village and now you have to exchange map on your...
---