Educational Games #14
Search a Classic Game: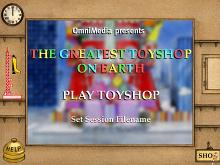 Mr. Wonder's Greatest Toyshop On Earth 1996
Mr. Wonder's Greatest Toyshop on Earth is every child's dream. Which kid wouldn't enjoy going into a toyshop where there are 97 different toys to play with? As you'd expect, it's no ordinary toyshop but a magical one, where everything comes to life and where children learn something new and fascinating...
---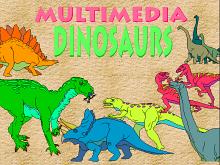 Multimedia Dinosaurs 1999
Multimedia Dinosaurs is an educational dinosaur game, with flash animation, colorful graphics and lots of dinosaur illustrations. The menu of the game has three sections: Dinorama, Dinosaur Database and Dinosaur Silhouettes. Dinorama is a cartoon area where you can watch flash animated cartoons of a dinosaur's life. There are 18...
---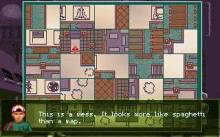 Museum Madness 1994
You are a teenage boy. After connecting to computer museum guide you understand that aliens are in museum, maybe the dinosaurs are waked up. So you take the satchel and run to save the museum from the monsters, who are the computer virus. During your heroic action you must solve...
---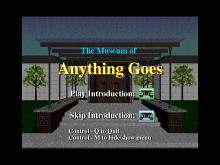 Museum Of Anything Goes 1995
This museum is unlike any you've ever seen. There are no guards, no rules, no limits. Become a part of the imagery and experience the thrill of this unbelievable interactive museum. Enter a photo-realistic 3-D space, and travel to locations around the world on a river journey, through an urban...
---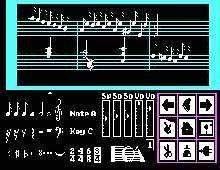 Music Construction Set 1984
Compose and play a musical score using an easy graphical interface and toolkit. Use a pointer to drag notes, sharps, and other music nomenclature directly onto a staff, then play your creation. You can cut, copy, and paste entire sections of music, as well as print your masterpiece. ...
---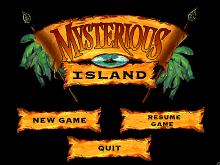 Mysterious Island: A Race Against Time And Hot Lava 1996
Embark on an incredible journey at the amusement park where they decide to take a hot air balloon ride even though there is a storm and the ride is "officially" closed. Take the ride of a lifetime to an uncharted island filled with hungry creatures, mind-bending puzzles, and hidden dangers....
---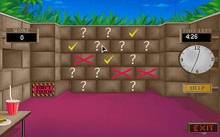 Mystery at The Museums 1993
Mystery at the Museums is the second in the Adventures with Edison series. The game is sponsored by Smithsonian Institution and allows the player to visit different museums. A detective agency is searching for missing treasures. They've been misplaced or hidden in museums. Accompanied by Edison, a happy little fellow, the...
---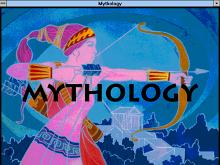 Mythology 1995
This is an introduction to Greek & Roman mythology with a full-color multimedia presentation. There's a comprehensive glossary to define terms, numerous games and fun activities, and sidebars to provide additional information. The impact of ancient mythology on modern thought and culture can be hardly overestimated. And it's no small...
---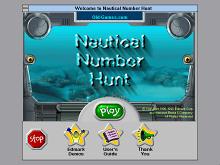 Nautical Number Hunt 1998
An educational game for ages 8-12, Nautical Number Hunt teaches mathematics as Wanda Wavelet recovers treasures from the ocean. Treasures are placed along a number line, and your job is to move the sub above the treasures with the power of math. For example, when learning addition, you will...
---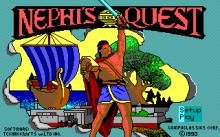 Nephis Quest 1990
Nephi's Quest is a King's Quest style adventure game taking place in Jerusalem in 600 B.C. You follow the adventures of Nephi as they occured in the Book of Mormon (LDS Church). ...
---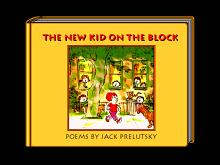 New Kid on the Block, The 1993
Jack Prelutsky's brilliant volume of humorous poems, The New Kid on the Block, adds a new dimension to Broderbund's award-winning Living Books series of kids' books on CD-ROM. Mom and Dad will get as big a kick out of this one as the kids. At the same time, Broderbund's sparkling...
---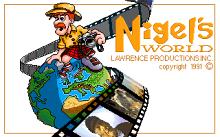 Nigel's World 1991
Nigel's World is a fun educational title that fulfills what its subtitle (Adventures in Geography) implies, despite obvious borro-- err-- inspiration from Carmen Sandiego series. In this game designed for kids ages 7 and up, your job is to help professional photographer Nigel take pictures from around the world to...
---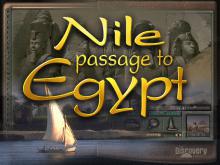 Nile: Passage to Egypt 1995
Through an interactive journey on the felucca (Egyptian sail boat) down the Nile you explore the modern and ancient Egypt. Native board games (e.g., a cribbage-like game called Senet) give a feeling of presence in Egypt. To your destination you can sail by cursors (in 360 degree view of surrounding)...
---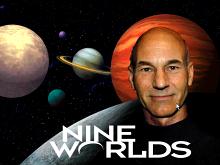 Nine Worlds 1996
Nine Worlds uses recent NASA movies and pictures to show off the nine planets of the solar system. The only worlds not having any movies of its surface are Earth (which the makers of the CD-Rom assume the viewer already knows) and Pluto, which has never been visited by any...
---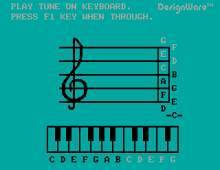 Notable Phantom, The 1984
The Notable Phantom is a solid music tutorial program designed for musical neophytes of all ages. The game allows you to compose your own tunes, play them back from disk, and practice reading musical notes. A decent program, but not on par with contemporary competitors like Mindscape's Bank Street Music...
---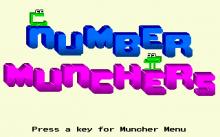 Number Munchers 1990
Learn basic math skills with Number Munchers. Keep your Muncher away from the Troggles by munching on multiples, factors, prime numbers, equalities, and inequalities. If you can stay away from the Troggles and earn enough points, you'll be part of the Muncher Hall of Fame. ...
---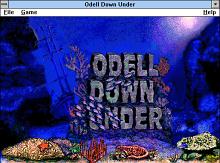 Odell: Down Under 1994
You are a fish locked in the desperate game of survival in a small coral reef. As you struggle to live you'll learn about prey and predators in a reef. Controls are simple, you move your pointer to guide your fish and click on fish to try and eat them....
---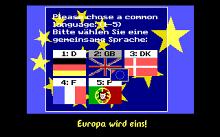 Off To Europe 1992
One of the most curious promotional games ever made, Off To Europe was developed by the Foreign Affairs Office in Bonn, Germany, and released as freeware in 1992 to promote the European Union (EU) and the proposed common currency-- then called the ECU. The goal is simple: with 600 ECUs...
---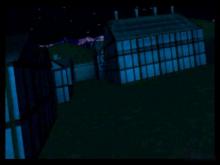 Ominous Horizons: A Paladin's Calling 2001
Utilizing the Genesis 3-D engine, Ominous Horizons: A Paladin's Calling is a first-person shooter that features more than ten monsters and a plot to overcome an evil plan instigated by none other than Satan himself. As the avatar, a lone paladin on the side of the saints, you must find...
---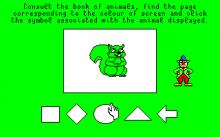 Once Upon A Time: Abracadabra 1991
Abracadabra is another part in Once Upon A Time series and interactive book for kids similar to another part in the series Baba Yaga. Some time have passed since the dragon brought a child to one of the four houses in the kingdom. Child has grown and became a brave...
---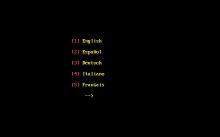 Once Upon a Time: Baba Yaga 1991

---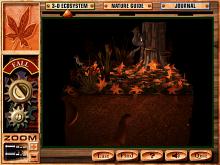 One Small Square 1995
The One Small Square CD-ROM series will show you how to take a closer look at the Earth, one small square at a time. There you'll meet a dazzling cast of creatures. And, you'll watch them interact with one another as well as with a supporting cast of plants, soil,...
---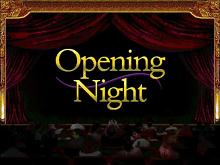 Opening Night 1995
Command 40 actors (Live Actors filmed/photographed and put into the game) on over 100 sets with more than 300 props to create your own scenes. Lighting can also be changed to fit a certain scene along with music and sound effects. Adapt literature or write you own material and put...
---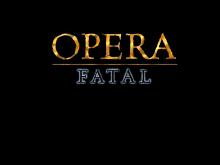 Opera Fatal 1996
Opera Fatal is a musical and educational adventure game. You must help an opera director to find his score, stolen by a thief - a chase through the theatre, solving musical puzzles and learning more about instruments. The graphics were made with Quicktime VR and Macromedia technologies. ...
---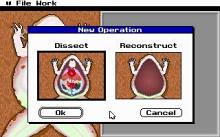 Operation Frog 1992
Operation Frog is an educational title where players explore the inner body of a frog. You can choose between a male and female frog in the References section. There are two game modes: Dissect and Reconstruct. In Dissect mode, players have to cut open the frog's body and remove its...
---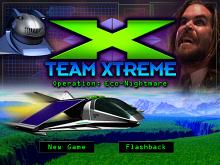 Operation: Eco-Nightmare 1997
After the happenings in Team Xtreme: Operation Weather Disaster the evil Jonah Rainwater changed himself and became the head of a environment protection group. But something seems to be fishy about their research labs and so the player starts an investigation as a new member of Team Xtreme. In a 360°...
---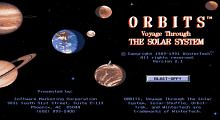 Orbits: Voyage through The Solar System 1991
Orbits is a surprisingly comprehensive database about the solar system that's presented in well-written and concise articles accompanied by clear illustrations. Navigation among the wealth of information is easy with the program's excellent interface, and information contained here is more in-depth than most ostentatious "multimedia" titles. Highly recommended to all...
---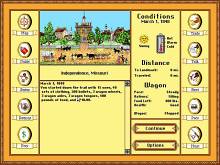 Oregon Trail Deluxe 1992
"After a couple more weeks 'cross this here Kansas prairie, we made it to the Big Blue River crossing. Shore 'nuff, we all survived unharmed, thanks to the good Lord's providence. A heavy fog then made us lose one day of travel time." In The Oregon Trail, a light simulation...
---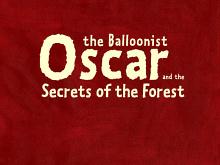 Oscar the Balloonist and the Secrets of the Forest 2000
Carmela, Oscar the balloonist's treasure chest, has gone missing. When he lands his balloon and finds her in the woods, she refuses to leave until he has solved all the puzzles. The forest and its animals come to life in each of the four seasons and you have to learn...
---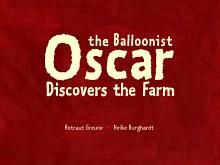 Oscar the Balloonist Discovers the Farm 2001
Aimed at younger children (ages four through eight), this educational game joins Oscar the Balloonist as he lands in the quirky farmyard of eccentric animal researcher Balthasar Pumpernickel. Since Balthasar is actually a little uncomfortable being around livestock on his own, the two set out together to explore the farm....
---