Educational Games #20
Search a Classic Game: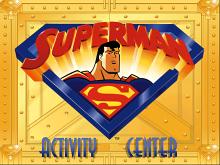 Superman Activity Center 1997
Superman Activity Center is built around three major areas: Krypton, Smallville, and Metropolis. Each has various activities contained within and the player is required to complete every activity at least once within each section to move on to the next one. Most of the activities have three difficulty levels, but the...
---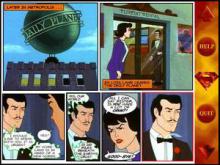 Superman: The Mysterious Mr. Mist 1996
Terrible. Horrible. Disgraceful. Any one of these, as well as any other word with a seriously negative connotation, could be used to describe Superman: The Mysterious Mr. Mist. This has to be one of the most cheaply produced CD-ROMs. For starters, there's no sense of gaming involved whatsoever. All you...
---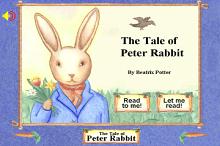 Tale of Peter Rabbit 1993
Tale of Peter Rabbit is a decent interactive storybook for kids based on a classic tale that unfortunately isn't very interactive, although it has excellent illustrations that bring the story to life. The format is familiar and simple: the game consists of several dozen "pages," each of which can be...
---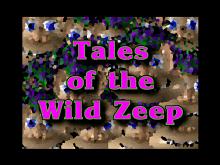 Tales Of The Wild Zeep 1994
This features three of the most bizarre stories I remember reading as a child. The stories all feature a strange Dr. Seuss like character called a zeep and the adventures he has in an equal strange world. I remember one story in particular in which the Zeep literally has butterflies...
---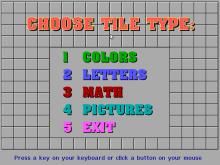 Teaching Tiles 1997
Teaching Tiles is a shareware, educational, tile matching game for DOS. The game is plated on a grid and the object is to reveal all the tiles. The player clicks on a cell and the tile is turned over revealing a colour, a letter, or a number etc depending on the...
---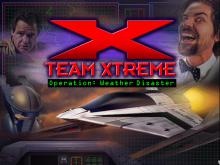 Team Xtreme: Operation Weather Disaster 1995
A disgruntled TV weatherman, bored with the stable weather conditions of his work place, changes the world climate in radical ways. A disaster task force called Team Xtreme is called to restore normal conditions to all places in Earth and fight the evil madman. Team Xtreme: Operation Weather Disaster is a...
---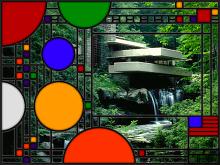 The Ultimate Frank Lloyd Wright: America's Architect 1994
The life of architect Frank Lloyd Wright is examined in this multimedia CD-ROM filled with illustrations, narration, videos, music, and photos. You'll examine Wright's most famous works in detail, listen to his personal observations, and take interactive tours through the Robie House, Ennis-Brown House, and Larkin Building. Also included is...
---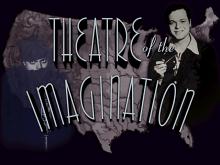 Theatre of The Imagination 1995
Yet another top-notch CD-ROM from Voyager Company, Theatre of the Imagination contains over 5 hours of audio from Orson Welles' "The Mercury Theater," undoubtedly the best "radio drama" program in the 1930s. The CD includes 15 full radio dramas spanning a wide range of themes and periods, from Shakespeare's classic...
---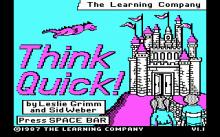 Think Quick! 1987
A dragon has taken over the Castle of Mystikar. To defeat the dragon, you must find the parts to build an enchanted knight which are spread throughout the castle. Numerous locked doors, many of which need to be opened in the proper order, block passageways. Roaming the halls are numerous...
---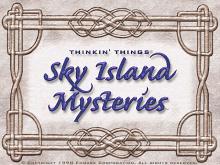 Thinkin' Things: Sky Island Mysteries 1998
In Thinkin' Things: Sky Island Mysteries, the player assumes the role of a detective paired with Joe Cluesteau of the Sky Isles who is tasked with solving various crimes that occur on the floating islands. There are 2125 inhabitants -- and thus suspects -- on the islands so it's important...
---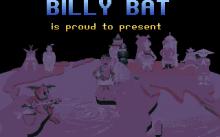 Thinking Games 2 1993
Billy Bat (odd looking bat to say the least) proudly brags that he's the fastest animal in the world. Robby the Rabbit challenges his claim with a bet to race around the world. As Robby the Rabbit races off in a cloud of dust, Billy Bat second guesses himself and...
---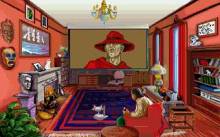 Time Riders in American History 1992
The notorious Dr. Thanatopsis Dread, to lend credibility to his bid for world domination, has employed devious means to convince the world that grand American accomplishments (1492-1905) are actually the work of his distinguished ancestors. The mysterious Benefactor has invited YOU! to join a crack team of whiz kids in...
---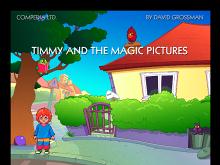 Timmy and the Magic Pictures 1995
Following Timmy's Sea Adventure, this is the second release in the Timmy's series of interactive stories, written by David Grossman. Timmy finds that he can make the pictures on his bedroom wall come to life. This leads to many games and activities that improve reading and thinking skills : labyrinth,...
---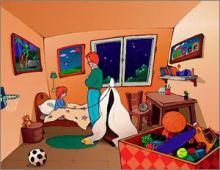 Timmy the Dream Hunter 1996
Turn scary dreams into laughter and learning. Make childhood fears disappear. There are plenty of surprises for Timmy when he tries to trap the big goblin that's scaring him in his dreams. Armed with his trusty flashlight, and a clever plan, Timmy not only overcomes his nighttime fears by confronting the goblin,...
---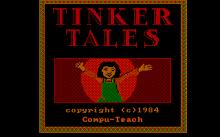 Tinker Tales 1984
One of the earliest "interactive storybook" for kids, Tinker Tales is an excellent title designed for young readers. The program contains 3 different stories, all centered around a young girl. The stories come complete with attractive pictures (albeit in CGA only) and good music. The gameplay is simple: press SPACEBAR to...
---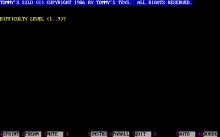 Tommy's Silo 1986
Tommy's Silo is a shareware, DOS, game that combines Missile Command style game play with a typing tutor. The game has the player being in command of a missile base somewhere in Kansas. Missiles rain down missiles onto the player. Each missile has an associated number or letter which the player...
---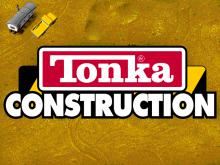 Tonka Construction 1996
Tonka Construction offers kids a chance to drive Tonka heavy machinery in several jobs in the virtual world of Tonka Land. From the city with its three projects to the mountains to clear a snow slide, Tonka vehicles roll into action with more available in the garage area. Screens change...
---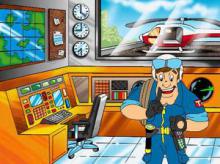 Tonka Search & Rescue 1997
Get ready for adventure as you take command in Hasbro Interactive's offering of Tonka Search and Rescue. Take charge of exciting missions over land, sea and air as you command a variety of vehicles including helpcopters, fire engies and rescue boats. Head to the Print Center and help Tonka Joe...
---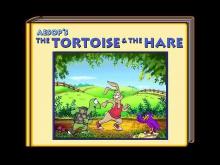 Tortoise and the Hare, The 1993
Aesop's Fable: The Tortoise and the Hare tells the classic upset victory story from the days of the Greek culture. The Hare and the Tortoise run a race. The Hare gets ahead and goofs off, allowing the Tortoise to win because he never gives up. As the moral of the...
---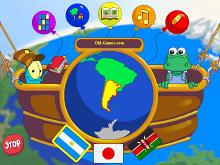 Travel the World with Timmy! 1998
The title of Travel the World with Timmy is a bit misleading. Instead of traveling the world, Timmy only travels to three countries. And with only five activities per country, play is rather limited. Travel the World with Timmy is supposed to introduce children to other languages. And yet, with this...
---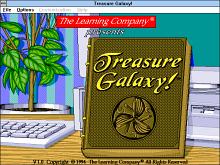 Treasure Galaxy! 1994
This is the last of four Treasure games in this subgroup of the Super Solver series of educational adventures. The Master of Mischief was removed from Treasure Cove, and goes to Crystal City in deep space. He turns some asteroids into destructive Disasteroids, attacks Crystal City and shatters...
---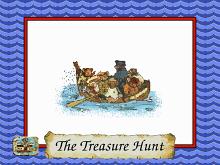 Treasure Hunt, The 1995
Join the crew on an adventure as they hunt for treasure. From puzzles and matching games to riddles and hidden pictures, 15 interactive activities make reading and learning fun. Adapted from a popular children's book- with all new animation, original music and more than 400 interactive hot spots! ...
---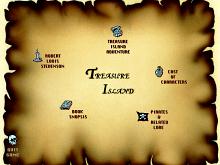 Treasure Island Interactive 1995
The famous story of Robert Louis Stevenson's Treasure Island contains pirates, buried treasures and high sea adventures. With narration and live video, children can interact with the characters and participate in the adventures. There's very little actual game afoot here - the entire story plays out in badly-animated CG clips...
---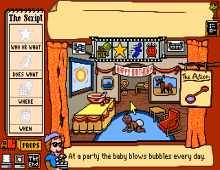 Treehouse, The 1991
The Treehouse is a game intended as a supplement to first and second grade learning. As such, it does its job fairly well. It can also be used to prepare children for some of the concepts and skills they will need in first and second grade, as long as a...
---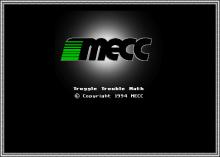 Troggle Trouble Math 1994
When the Muncher is kidnapped by Trog a Robot who is under control from Dr. FrankenTroggle. An Scientist girl named Magenta, finds out about this in the Paper, and sends you and her Dog Sparky to venture around for areas to find Trog and save the Muncher. Along the way...
---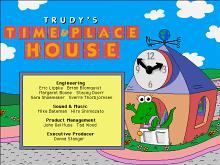 Trudy's Time and Place House 1995
Trudy, an anthrpomorphised alligator, is the host of Trudy's Time and Place House unfortunately, she doesn't do much. She introduces herself if you click on her, but that's about it. There are five games included in the program. Each has two sections. The first is learn and explore mode, the mode...
---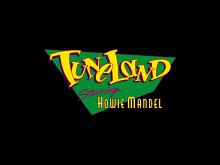 TuneLand 1994
This is a musical cartoon adventure designed for children of all ages. As the player, you have been invited to join Little Howie (voice played by Howie Mandel) as a guest at Old MacDonald's farm. There are a total of eight areas to explore, and each area is filled with...
---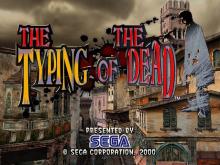 Typing of the Dead, The 2001
Typing of the Dead is essentially Sega's House of the Dead 2, a shooter released as an arcade game and then ported to the Dreamcast. Instead of shooting at zombies with a gun, though, you type them to death, which, in a strange way, makes the game more exciting than...
---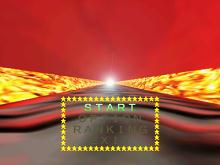 Typing Racer 1999
Typing Racer is a fun 3D racing game designed to help improve your typing in a fun and addictive way. In this "rail shooter" (i.e. you don't have control over your movement), alphabets (or numbers, depending on what you choose at start-up screen) are scattered around the course. Your objective...
---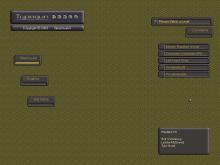 Typogun 2004
Typogun is a fun and very professional-looking freeware typing game - a rare breed. Putting a unique twist on the overhead action genre, Typogun puts you in control of a stationary ground terret that must defend itself against an onslaught of enemy units. You 'destroy' enemy units by typing the...
---